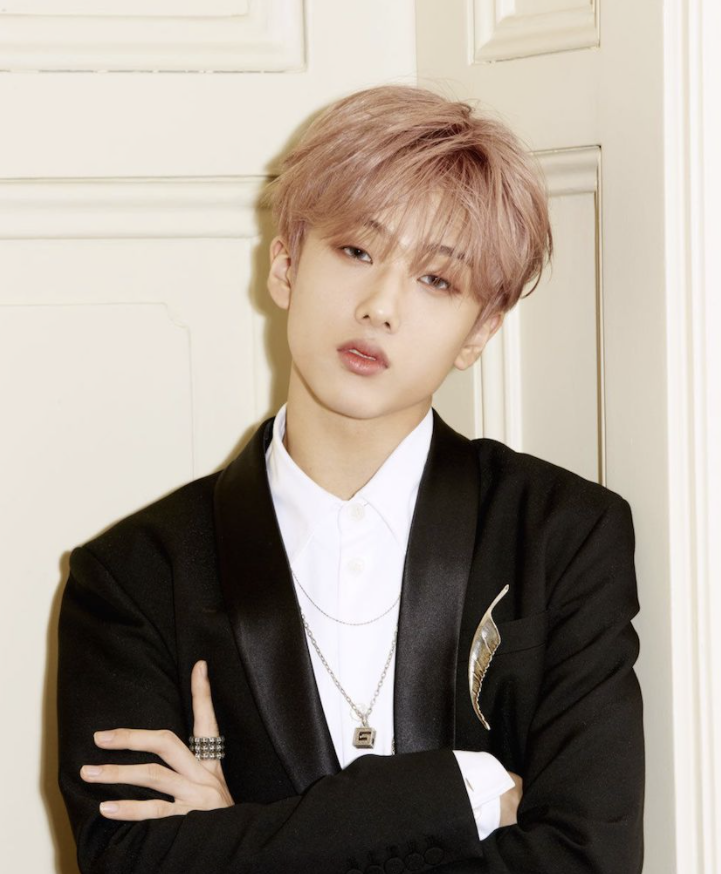 NCT's Park Jisung is officially an adult! The supergroup's maknae (youngest member) is 20 years old, which marks adulthood in Korea. To honor his birthday, we've compiled 10 of Jisung's most memorable moments.
1. Why Not – The Dancer
In 2018, Jisung joined the cast of Why Not – the Dancer, a variety show where Super Junior's Eunhyuk, SHINee's Taemin, and Highlight's Gikwang went to Los Angeles with the goal of developing their own choreography. Jisung briefly joined the cast which showcased his incredible dancing with covers of "Foreign" by Trey Songz, "Wild" by Troye Sivan, and "Everybody Mad" by O.T. Genasis. Jisung also earned the nickname "Homecoming Fairy" in the show because of his decision to go to bed early, in compliance with South Korea's child employment laws. 
2. Dancing High
Jisung joined the dance competition show Dancing High in 2018. Jisung joined Team Hoya, participated in dances to DUA LIPA's "New Rules," Hoya's "Now You Can Cry," Haon and Vinxen's "Barcode," and more. Jisung showed off his hardworking side throughout the show, which was shot during his promotional period for NCT Dream's We Go Up album.
3. 2013 International Children's Concert
Before NCT debuted, Jisung had the opportunity to showcase his dance at CCTV's International Children's Concert in 2013. At only eight years old, Jisung performed to a mash up of PSY's "Gangnam Style" before the audience clad in a red Hanbok. Jisung displayed his popping and strong moves, as well as his ability to feel the music. This event is also notable for being the first time he met fellow NCT Dream member, Chenle.
4. Bowling Challenge: GIVE ME A STRIKE! 
In 2018, Jisung and teammate Jaemin uploaded a freestyle cover dance of the song "Equis" by J Balvin and Nicky Jam onto the NCT Youtube channel. The duo spontaneously broke out into dance at the bowling alley after Jaemin got a gutter ball, completely missing the pins. Jisung displayed his body control and balance on the slippery floors of the bowling alley!
5. "Want" Cover Dance
In 2019, Jisung and Jeno released a cover dance video of SHINee Taemin's solo release "Want." The two expressed their strong and smooth movements of the original chorus choreography. They added their own flair to the video through lip syncing and dancing dramatically before the chorus of the song and incorporating "deleted" scenes.
6. "Don't Need Your Love" – NCT Dream x HRVY
In 2019, NCT Dream collaborated with UK artist HRVY to create the song "Don't Need Your Love" as part of SM's STATION project. Jisung's tender vocals stood out through the song's vulnerable atmosphere as a post-break up song. In addition, Jisung showed off his acting by expressing a wide range of emotions.
7. NCT Life: Entertainment Retreat
In 2017, NCT Dream members Renjun, Jeno, Chenle, and Jisung had their own season of NCT Life: Entertainment Retreat, NCT's variety show where members travel and participate in various activities together. One of the most memorable moments was during "Yaja Time," a game where the youngest members act like the oldest ones, and Jisung ate all the food he desired and had his older members beg for food. 
8. NCT 24hr Relay Cam
As part of the NCT 2020 promotions, members recorded relay cams to give fans a look into their daily lives. During Jisung's 24hr Relay Cam hour, he cooked ramyeon and shared his rehabilitation exercises as a way to recover from his recent injuries.
9. SMROOKIES Surprise Birthday Party for Jisung
In 2015, SMROOKIEs uploaded the "Surprise Birthday Party for Jisung" video for Jisung's 13th birthday! Jeno, Jaemin, Haechan, and Mark prepared a cake to surprise Jisung and celebrate. This emotional moment conveys the strong connection between the members and their love for Jisung!
10. Chenle and Jisung's This and That "Dream Comes True in Shanghai" 
In Chenle and Jisung's Youtube series "This and That", the duo work on a variety of activities ranging from cooking to crafts. In "Dream Comes True in Shanghai", the two members visited Chenle's home, ate at restaurants, and explored an amusement park. Jisung expressed his desire for the rest of NCT Dream to join them in a game of laser tag and share more memories together.
These are just a few of the memorable moments we love about Jisung! He has been a hardworking and talented performer over the years, and we are excited for Jisung's future endeavors as an adult. Jisung will have his first pictorial and interview as an adult with Allure Korea, which is being released in February 2021! 
For more Jisung content, check out our article "NCT Dream 'Ridin' at SMTOWN Live and Give Fans 'Deja Vu'" here!
Thumbnail: SM Entertainment