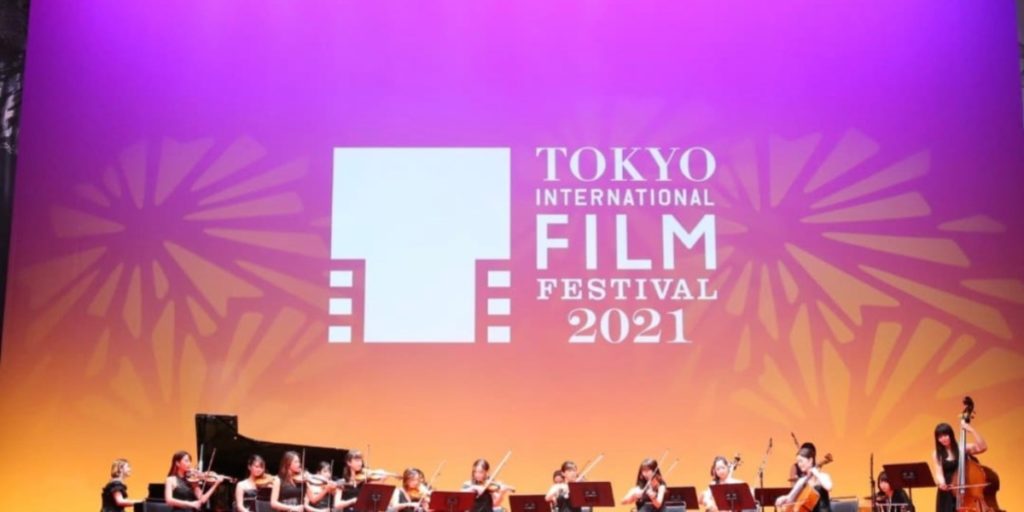 From October 30 to November 8, 2021, the 34th Tokyo International Film Festival took place both offline and hybrid at the Hibiya-Yurakucho-Ginza area. Many of the nominations come from different parts of the world, including places like Mexico, Albania, Japan, and Iran. Following the closing ceremony, here are the winners from the 34th Tokyo International Film Festival.
Tokyo Grand Prix / The Governor of Tokyo Award
Vera Dreams of the Sea (2021)
Director: Kaltrina Krasniqi 
The highest-ranking 34th Tokyo International Film Festival award is given to Vera Dreams of the Sea (2021). Set in Kosovo, the film is about a woman who fights for her liberation from the oppressive patriarchy. After the suicide of her husband – who was a well-known judge in the area – she faces danger and hate as she does her best to make sure her daughter's future is on the right path. The film visualizes the reality women have to go through with gender issues that happen throughout our lifetime. Director Kaltrina Krasniqi based this film after her parents' divorce. Similar to the titular character, her mother fought through the judicial system for her rights from the divorce. 
Special Jury Prize
La Civil (2021)
Director: Teodora Ana Mihai 
A thriller based in Northern Mexico, it follows a mother named Cielo (Arcelia Ramirez) who does everything she can to find her missing daughter kidnapped by the cartel. The film includes a lot of emotional scenes with a mix of action. The story itself is based on true events, portraying the gruesome reality of Mexican cartels.  
Award for Best Director 
Born on March 15, 1958 in Akkol, Kazakhstan, Omirbaev is known for his films like Killer (1998), Student (2012), and Cardiogram (1995). The film that awarded him Best Director is called AKYN (Poet) (2021) from this year. It centers around a lonely unrecognized poet who works in a newspaper on the verge of bankruptcy. He tries to find his place after being inspired by an anonymous 19th-century poet. 
Award for Best Actress
Rookie actress Julia Chavez won her award for best actress for starring in the film The Other Tom (2021) directed by Rodrigo Plá and Laura Santullo. The film is about a mother who struggles to take care of her ADHD son. She does everything she can to raise her son without having to put him on medication. 
Award for Best Actor
Amir Aghaee, Fatih Al Barış Yildiz, Onur Buldu
All three actors were awarded Best Actor for the film The Four Walls (2021), directed by Bahman Ghobadi. The plot begins with a musician working in Istanbul who works endlessly in hopes to buy a house overlooking the ocean for his family. Once he is able to buy his dream house, he hopes to bring his family. One day, however, he returns home only to find a building blocking the ocean view. Filled with anger and determination, he fights to reclaim his view of the ocean. 
Award for Best Artistic Contribution
Crane Lantern (2021)
Director: Hilal Baydarov
Crane Lantern (2021) won Best Artistic Contribution in the 34th Tokyo International Film Festival. The Azerbaijani drama begins with a law student who searches for an imprisoned man. The man was imprisoned for kidnapping four women, but it is soon discovered that all four women do not wish to press charges. The student dives into the case to uncover more information as we get to see the dialogue develop between the law student and the kidnapper. 
Special Mention & Audience Award 
Just Remembering (2021)
Director: Matsui Daigo
Just Remembering (2021) is a Japanese romance drama based on a former couple who reminisces on their most memorable special days. The couple is on the verge of parting ways, but try their best to bring back the love they once truly felt for each other. The film won Audience Award and Special Mention at the 34th Tokyo International Film Festival. 
Congratulations to all the winners! We hope at least one of these amazing films or actors/actresses caught your attention. You can check out more information about the 34th Tokyo International Film Festival on their official website. 
Love watching films? Check out our recent 10 must-see Japanese films here!
Thumbnail courtesy of Tokyo International Film Festival.