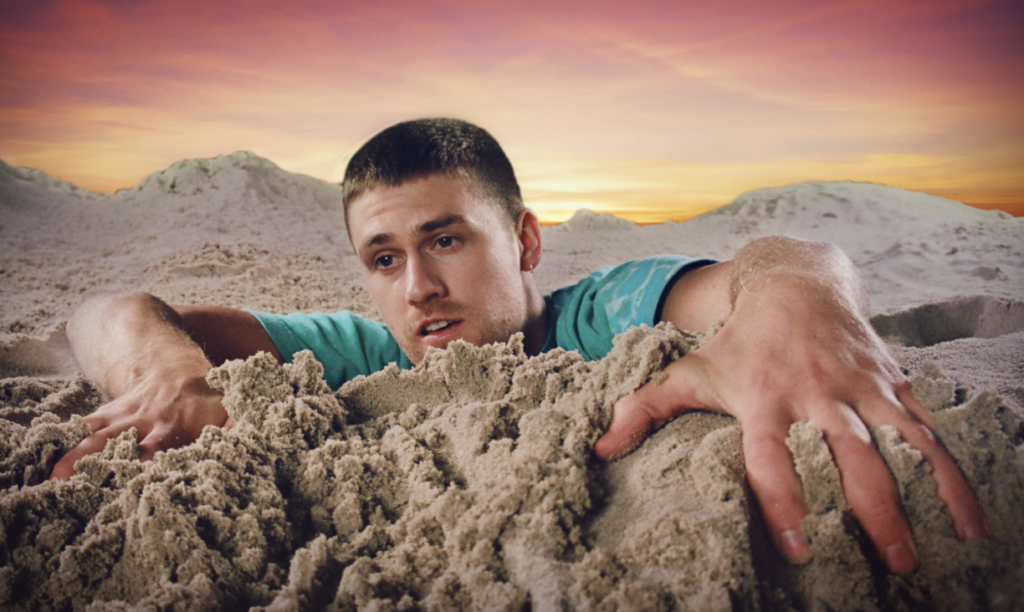 In the last year, it seems like looking inward has been one of the only things to do while stuck at home. With his debut LP If This Isn't Nice, I Don't Know What Is, released on August 13, Still Woozy looked inwards at the hardships that often come with being alone even when alongside other people.
One afternoon in his bedroom located in Portland, Oregon, Still Woozy — whose off-stage name is Sven Gamsky — took some time to dissect his album and answer questions in a virtual press conference. His laid-back demeanor and relaxed attitude didn't go unnoticed, especially when taking the time to say hi to everyone who entered the Zoom conference, a small but sweet gesture that showed his gentle personality in the simplest of ways. Though a bit reserved himself, his earnest answers and thoughtfulness shone through while speaking about his personal journey with mental health in the past year. A journey that became apparent was both in regards to the album and to life outside of it.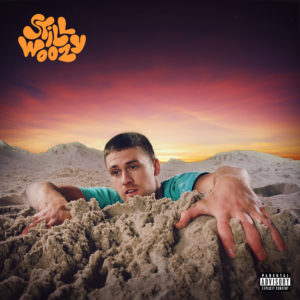 A Lifetime of Music
Still Woozy has had quite the journey, both with music and himself. He began with playing guitar in middle school, played in a band throughout college while majoring in music and minoring in electronic music, and finally went solo shortly after. A consistent sound that could be ascribed to him is "bedroom-pop," a sub-genre of indie and pop music that has a more raw sounding feel to it, but he countered that description of his music, saying "You can't really expect anything, because there's too many things that I want to do." When asked about his inspirations, he listed off Sublime, Jack Johnson, John Mayer, and Steve Lacy, proving his wide range of background lends to his limitless musical possibilities. As an artist, Still Woozy has been on his journey for quite some time. With this debut album, he redefines himself in a way quite fitting for the times we live in.
View this post on Instagram
A New Look Inwards
When speaking about the album, a general theme was brought up over and over again: mental health. When asked why it was so prevalent in the album, Gamsky replied "It [the pandemic] allowed me to look more inward than outward for subject matter to write about," and the shift shines through. The lyrical focus of many of the songs does point towards personal struggles. In  "These Days" it's the line "I know that it's hard to see me like this, but I'm glad you're here." Separately in "Kenny," it's "Don't pay me no mind, I'll be fine. I'll pull myself together this time. I'll try to be someone who could hold up, hold up alone." The consistent characteristic in both these lyrics and other songs on the album is the presence of another person through the struggles. Still Woozy made it clear that it was important to have someone next to you to help through the not-so-nice times, and even said he hoped the album could be that for some people. "I hope that if there are people that struggle…I hope that they can find some solace in this album." Noting what helped him find solace, he said "[I hope they can] even take themselves less seriously 'cause I know, sometimes it can feel like the weight of the world is on your shoulders in every decision you make and it's like the be all end all. I remember feeling like that my whole life, and that's not the case."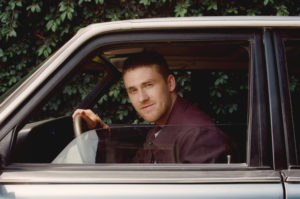 When EnVi asked about the contrast of feeling relief when a person left someone's life in "All Along" against the rest of the album's messages of feeling support when someone was there to help, Still Woozy said "It was just important for me to process and write that song. That was actually the last song to be written on the album…It came really fast. I wrote the whole song in a day or so. It was a relief and a release. I think I'm just starting to experiment with other ways to express myself." It was a candid moment of openness, one that showed just how much of himself he put into the album. 
Still Woozy continued to bare the realness of the writing process that went into If This Isn't Nice, I Don't Know What Is saying "Some of the best lyrics are the most honest, and they're not trying to be super eloquent or verbose." That sentiment was clear from the beginning of the album when in "Woof," the stand out line was about living life as Still Woozy: "You wouldn't last a day in my head." 
Moving Outward Once Again
Still Woozy looked inward throughout the album, but he's looking forward to going out again with his upcoming tour. Clearly filled with excitement at the mention of going out and showing his music to the world, he said he was "looking forward to these songs that were hatched away from everyone" and is "curious to see the songs and moments in songs that people react to the most."
With the release of his debut full-length album If This Isn't Nice, I Don't Know What Is, Still Woozy lets listeners know that looking inwards is necessary, but looking outwards for help can get you through anything that isn't nice.
Check out If This Isn't Nice, I Don't Know What Is on Spotify and Apple Music, and get tickets for Still Woozy's upcoming tour here!
Want to learn about another up and coming artist? Read our coverage of Zoe Wees here!
Photos Courtesy of Universal Music Group