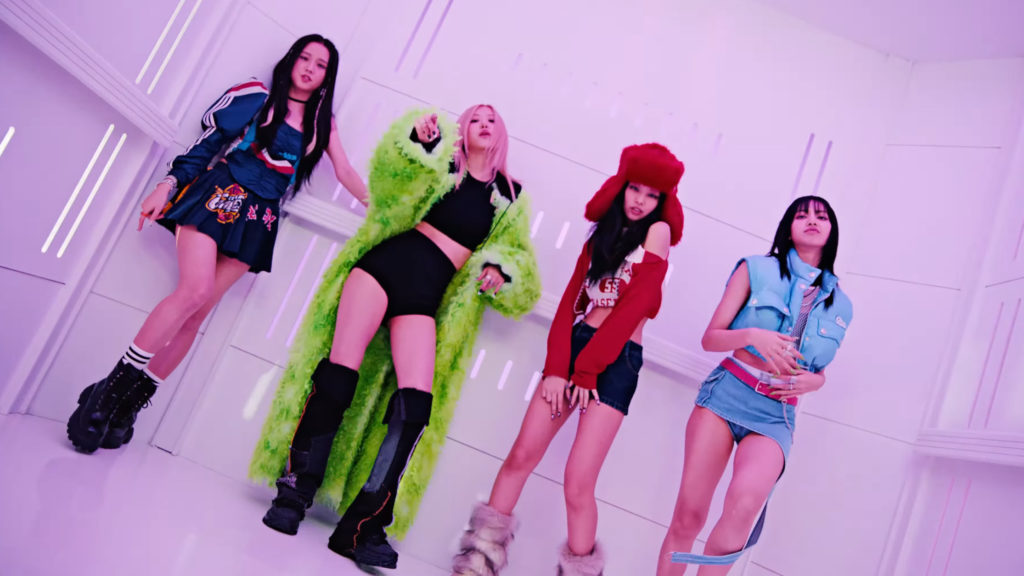 BLACKPINK dropped their second full-length studio album, BORN PINK, on September 16. The group's latest title track, "Shut Down," is a badass anthem about BLACKPINK's reign on the music industry. In addition to set pieces labeled with the group's previous song titles, the accompanying music video contains various references to previous BLACKPINK releases, showing off how far they've come in their careers while staying true to their image. Read on to see the side-by-side comparisons, including a few you may have missed.
BOOMBAYAH
BLACKPINK's debut music video for "BOOMBAYAH" featured two scenes that "Shut Down" references: Lisa's solo shot in front of a garbage truck and the group riding toy cars. The "Shut Down" versions of these scenes have a clear message: BLACKPINK isn't playing around anymore. Lisa stunts in front of a truck loaded with money-filled duffel bags, while in the corresponding group shot, the four girls ride an expensive sports car while wearing BLACKPINK face coverings.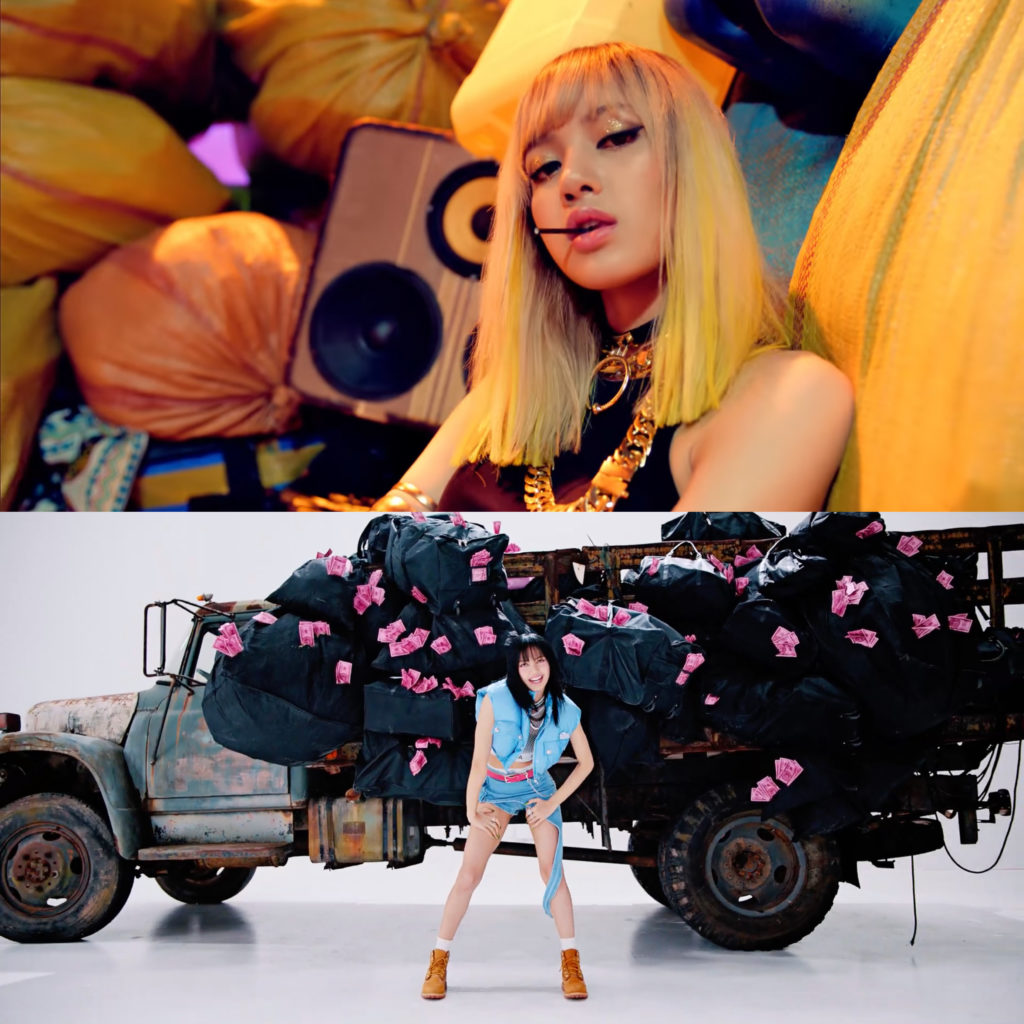 Whistle
"Shut Down" only references one scene from the "Whistle" music video. In the original video, Rosé sings while sitting on top of the world. In "Shut Down," the vocalist does the same thing, but this time the world is, symbolically, black and pink.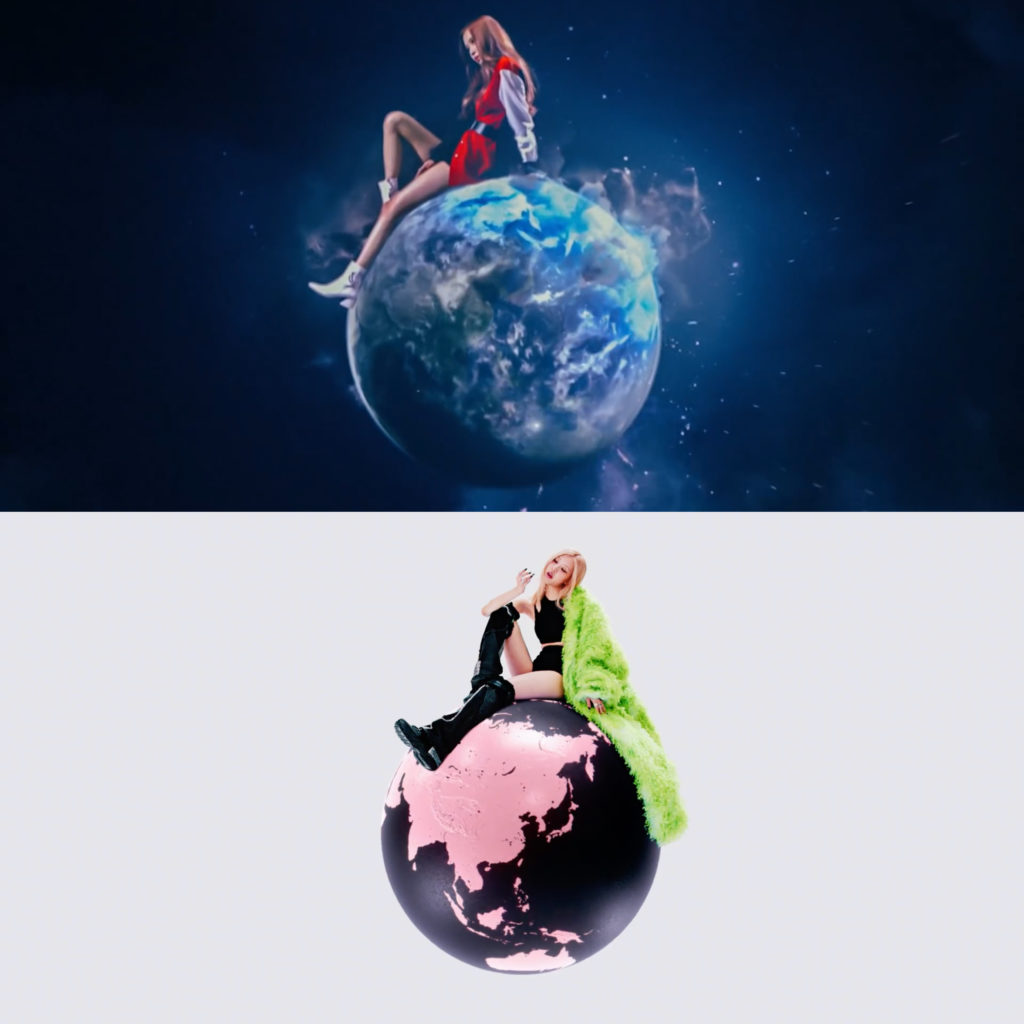 Playing With Fire
The fire motifs in "Playing With Fire" make an appearance in "Shut Down," through Jennie and Lisa's solo shots. In the recent release, Jennie mimics her actions from "Shut Down," lighting a match while laying in a bathtub. Meanwhile, Lisa performs her verse on the bridge that was featured in the "Playing With Fire" music video, but this time, she is dancing energetically instead of watching it go up in flames.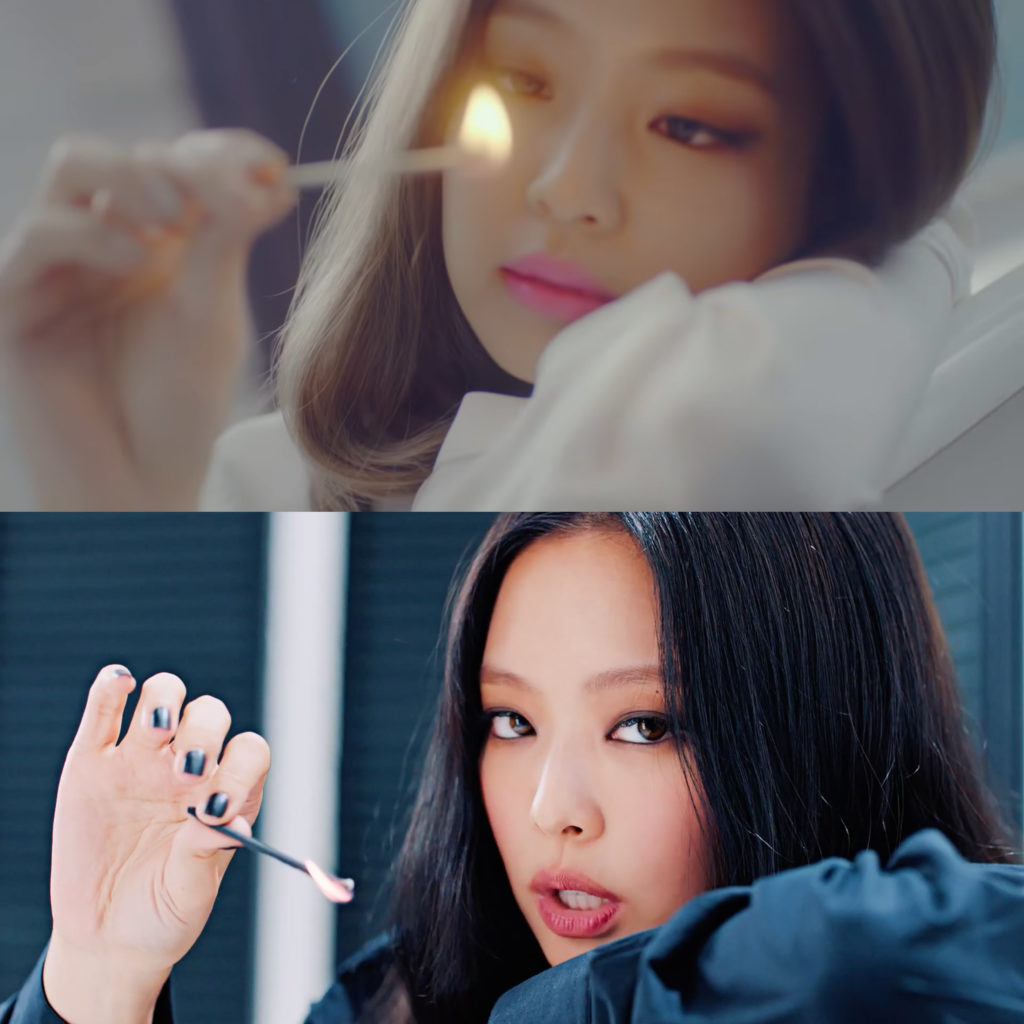 DDU-DU DDU-DU
"DDU-DU DDU-DU" is the most-referenced music video in "Shut Down," with every member recreating one of their solo scenes. Jisoo holds an umbrella amidst raining money, Rosé swings from a black chandelier, Lisa nonchalantly breaks a 'record' with her BLACKPINK-branded sword, and Jennie flexes her bling atop a glammed-out tank.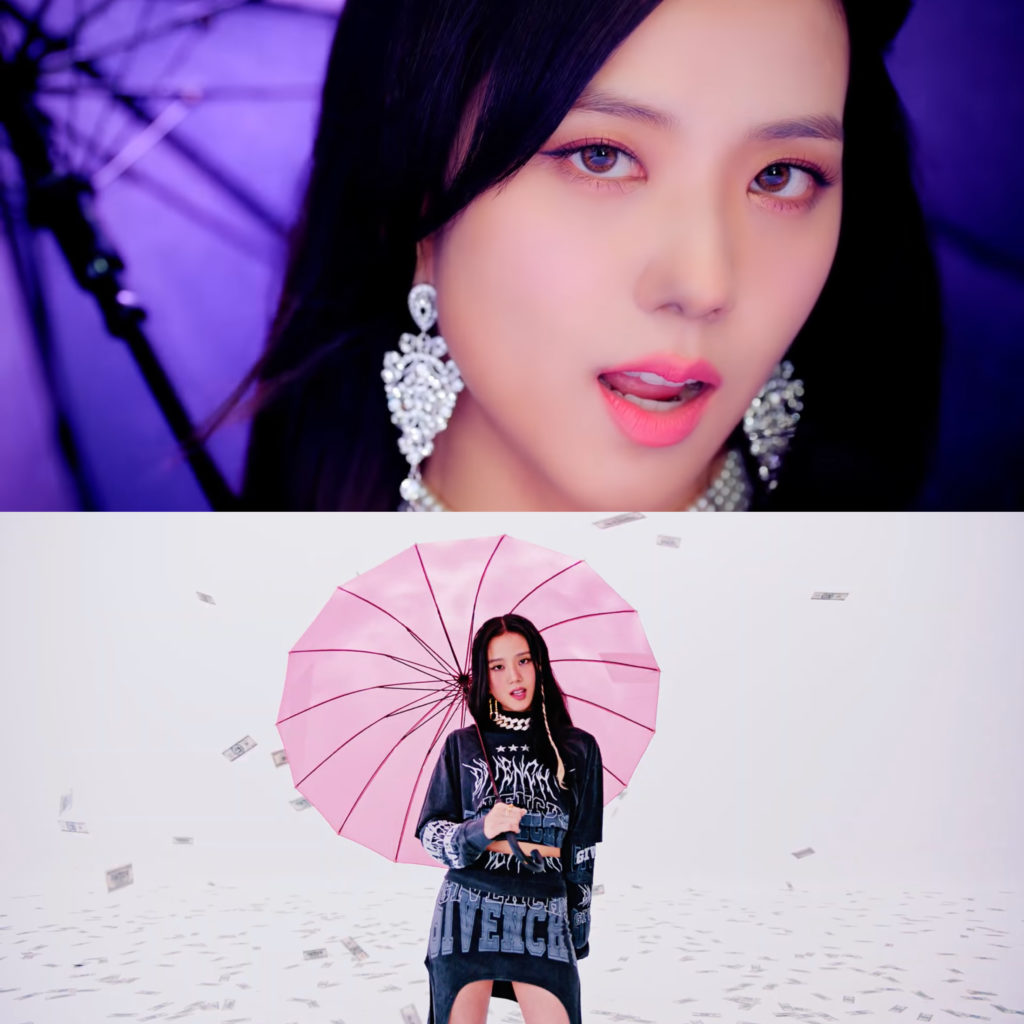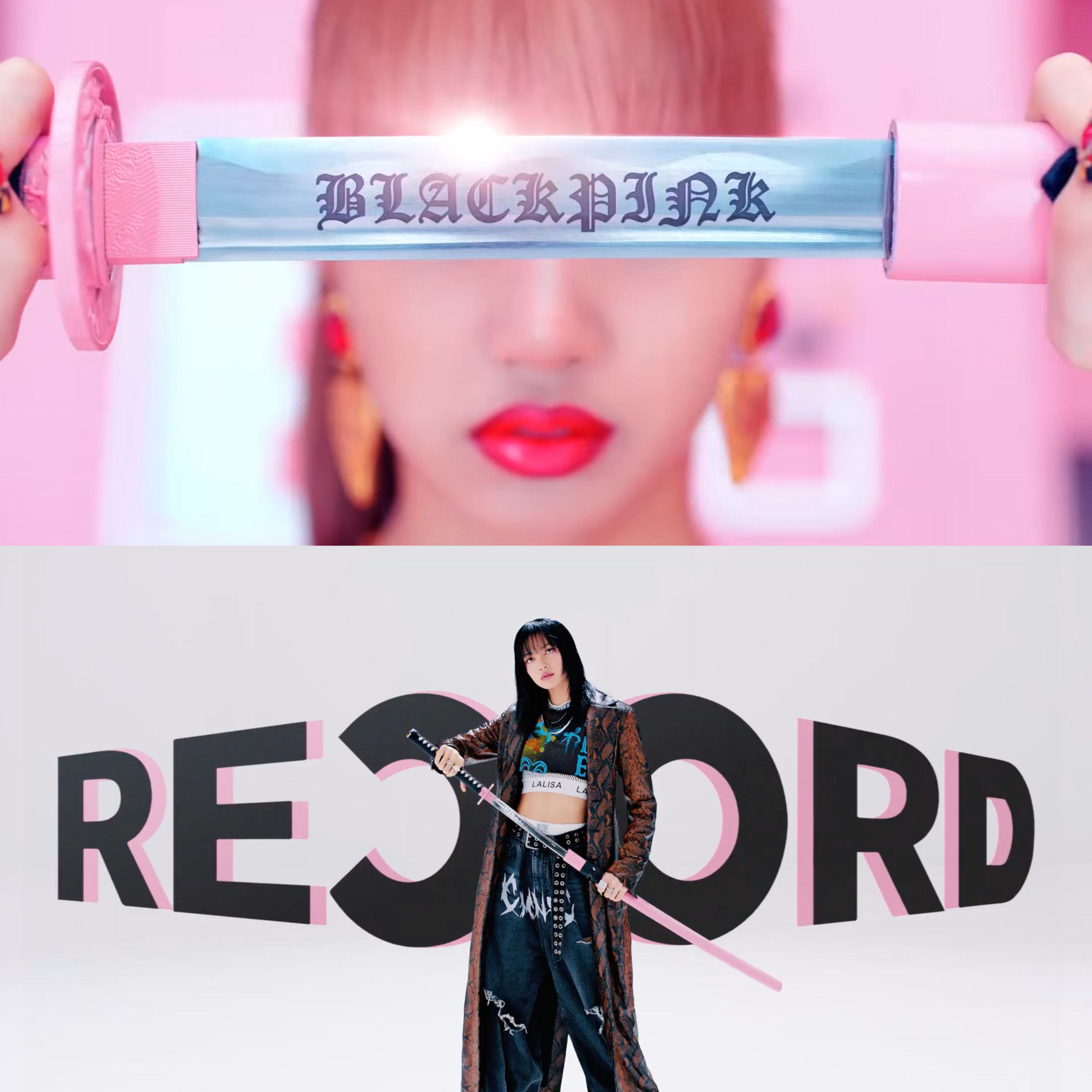 Kill This Love
Last, but not least, "Kill This Love" is subtly referenced twice in the group's latest single. Rosé recreates a scene from the older video by driving alone, but in contrast to "Kill This Love," she is no longer crying as she does so. And, in one of Jennie's solo shots, the bejeweled heart she breaks and a pair of angel wings used as decoration recall her opening scene in the "Kill This Love" music video.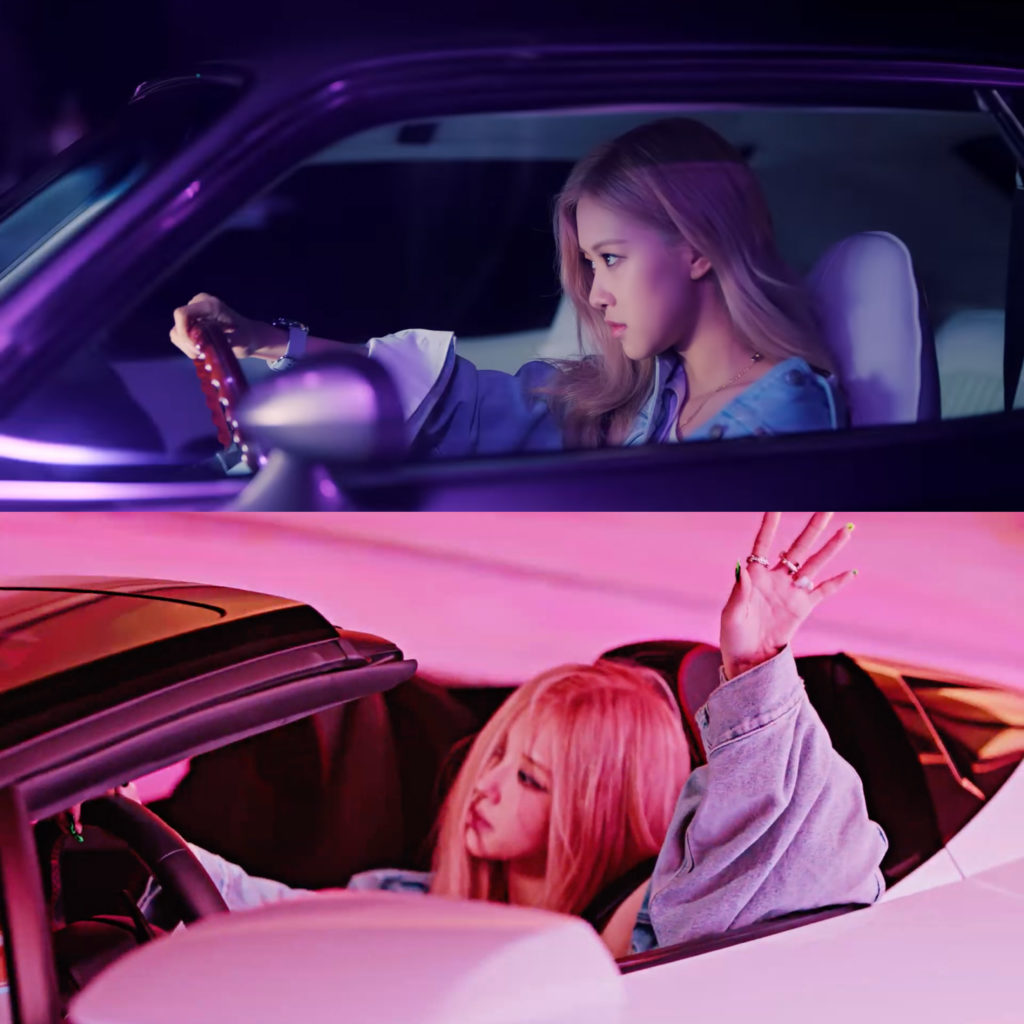 BLACKPINK In Your Area
BLACKPINK has come a long way since their debut in 2016, and they know it, too. The music video for "Shut Down" references previous BLACKPINK releases in a way that shows how far they've come.
From successfully selling out a world tour to dominating the high fashion industry, the four-member group has shown that their potential is limitless — and they're just getting started. The end of the music video for "Shut Down" shows the girls taking an elevator to the next level of their careers as they enter a new room filled with more of the garage doors that were seen closing throughout the videos. With talks of Jisoo's solo debut in the works and the group's world tour scheduled for the end of this year, we can't wait to see what's next for BLACKPINK.
Enjoyed this piece on BLACKPINK's newest release? Check out our article about BLACKPINK's five most career-defining looks here.