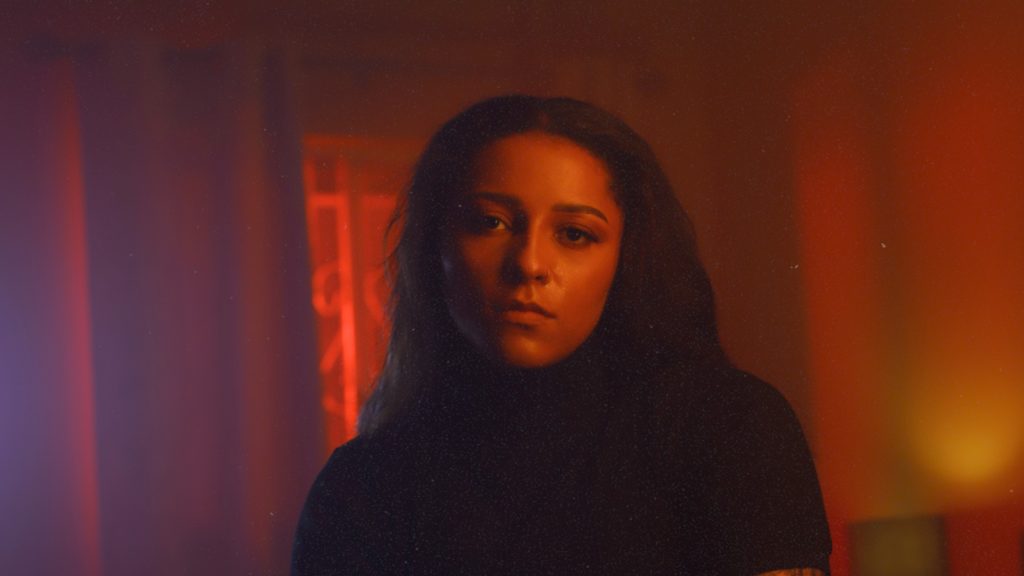 Challenging can't even begin to describe the feeling of being swept into a toxic romantic entanglement. Singer-songwriter-producer Amber Ryann captures the flurry of emotions in her latest single, "Situationship," released on May 11. The evocative single is a precursor to her upcoming album—date to be revealed.
On The Alternative Single
"Situationship" is exactly what it sounds like—you have a situation that's not exactly a relationship, but could be, or maybe should be. Ryann describes her edgy single as "this song plays off of the nature of infidelity…not only about the romantic entanglement but the ultimatum that comes along with it, asking the other to leave their partner or potentially exposing your relationship for revenge."
The bold meaning of the track is illustrated through the combination of lyrics and her overall delivery of such words. The single takes much inspiration from both hip hop and alternative music— genres she grew up listening to thanks to her parents and her emo awakening as a teenager. The alternative influence is evident through the muffled nature of her words, which mirror the disruptive nature of the rock subgenre. Distorted but meaningful, and definitely making a statement.
"When writing this track, I wanted to create a cool punchy vibe with overdriven vocals indicative of the music I was listening to at the time," she shared in a statement, specifically listing out acts such as Arctic Monkeys, The Neighborhood, and She Wants Revenge.
The instrumental has an R&B mellowness that feels like the calm before a storm. It is an easy listen, but also chilling when paired with the self-aware and vengeful lyrics.
"Situationship" is complete with an equally hazy music video that captures the tumultuous emotions of being in an uncertain relationship. From the fallen feathers and flames to the dark silhouettes and horror-esque imagery, the music video portrays a twisted narrative, something close to a visual representation of the phrase, "if I can't have you then nobody can." The almost intoxicated, anger-driven mood is shown through the emphasis on the red and green-hued lighting and fog, colors representative of wrath and jealousy.
On The Rising Artist
Passionate—but not quite to the obsessive degree as her single may suggest—Amber Ryann dedicates a lot of her time uplifting other artists, specifically those who are also within the queer BIPOC community. Each week, the multi-hyphenate updates her "Underrated Artist Season" playlist, discovering artists alongside her TikTok following. The Underrated Artist Season community spotlights new artists, bringing about visibility and accessibility.
In addition to her commitment to helping others, Amber Ryann draws from her individual experiences as part of the LGBT+ community when creating her own music. Her openness is reflected in her music if her unabashed, dark "Situationship" was anything to go by.
Her artistry extends beyond music as well. On top of her singer-songwriting-producing talents, Amber Ryann is in control of her artistic direction. She designs her own merchandise, films her own content, and directs and edits her videos.
With an entire album on the way and her extensive list of skillsets, Amber Ryann is sure to present more of her authenticity and story-telling abilities through her future release. For now, however, she continues to tap into her community through her unfiltered life updates and "Open Verse Challenge."
Want more music news? Read up on WOODZ's COLORFUL TRAUMA EP here.