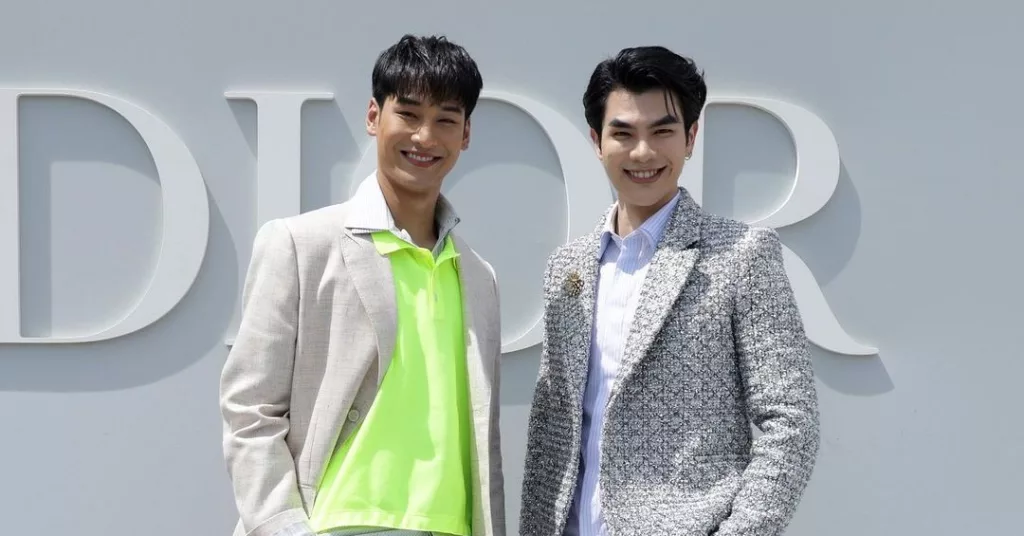 Nattawin Wattanagitiphat and Phakphum Romsaithong, more commonly known by the mononyms Apo and Mile, respectively, brought trendy menswear to life at Dior Men's show on June 23. The KinnPorsche co-stars were officially appointed Dior's brand ambassadors on June 19 and their front-row attendance at the Spring Summer 2024 show marked the duo's first event flaunting their new title.  
Dress Code: Neon
Since the summer of 2022, luxury fashion houses have been incorporating elements of dopamine dressing into their high fashion collections. Most notably, hot pink, aqua blue, and neon green have unapologetically stolen the show on runways around the world. With Greta Gerwig's Barbie just around the corner, it's no wonder that Barbiecore, an aesthetic recognizable for its overwhelming emphasis on all things pink, has seen a rise. Barbiecore's counterpart, an emphasis on highlighter green, has seen equal growth among designers and influencers alike.
For Dior's SS24 show, Apo brought a tasteful hint of the trend to the front row courtesy of the brand's newest collection. The main components of his outfit, a monochromatic ivory blazer and tailored trousers paired with a collared blue-and-white striped button-up shirt, emulated formal summer attire. His neon green, loosely buttoned polo, however, was the key point. Taken straight off the runway, the bright piece stood out from Dior's typically neutral-toned offerings. As seen on the runway, Dior tapped into eccentric details for its SS24 collection. The brand embraced the summer season's vivid tones by incorporating neon green into bags, shirts, and sunglasses.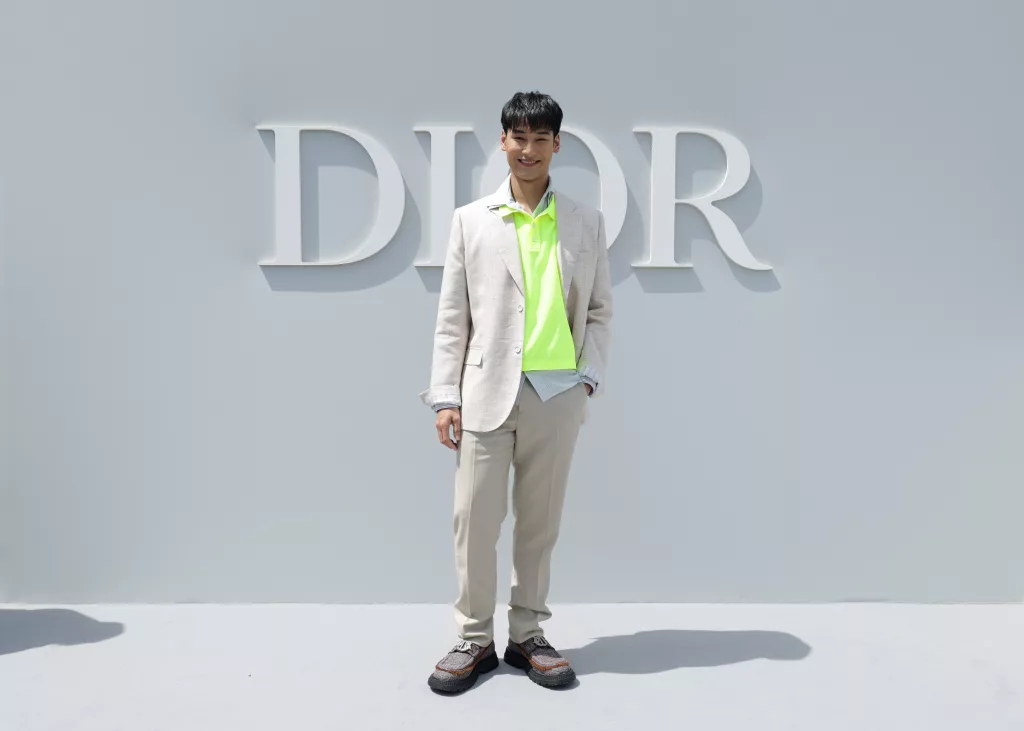 Classic With a Twist
Mile took a more classic route with his outfit, opting for a tweed blazer. The texture added a layer of depth and detail to Mile's otherwise minimalistic ensemble. Wearing an untucked pinstripe button-up similar to that sported by Apo, the actor epitomized effortless summer chic. Another element that made the look trendy was the pair of wide-legged pants. Though it was similar in color and fabric to the pair rocked by Apo, the piece chosen by Mile had a distinct structure. With the hemline pooling over his blue-patterned shoes, Mile put a Dior touch on a recent menswear trend: the wide-legged pant. 
Global superstars, such as Harry Styles, have been experimenting with loosely-fitting bottoms for the past few years, and women's fashion has adopted the retro silhouette in full force. However, wide-legged pants for men are just becoming a thing on and off the runways. And as a fashionista, Mile is ahead of the trend.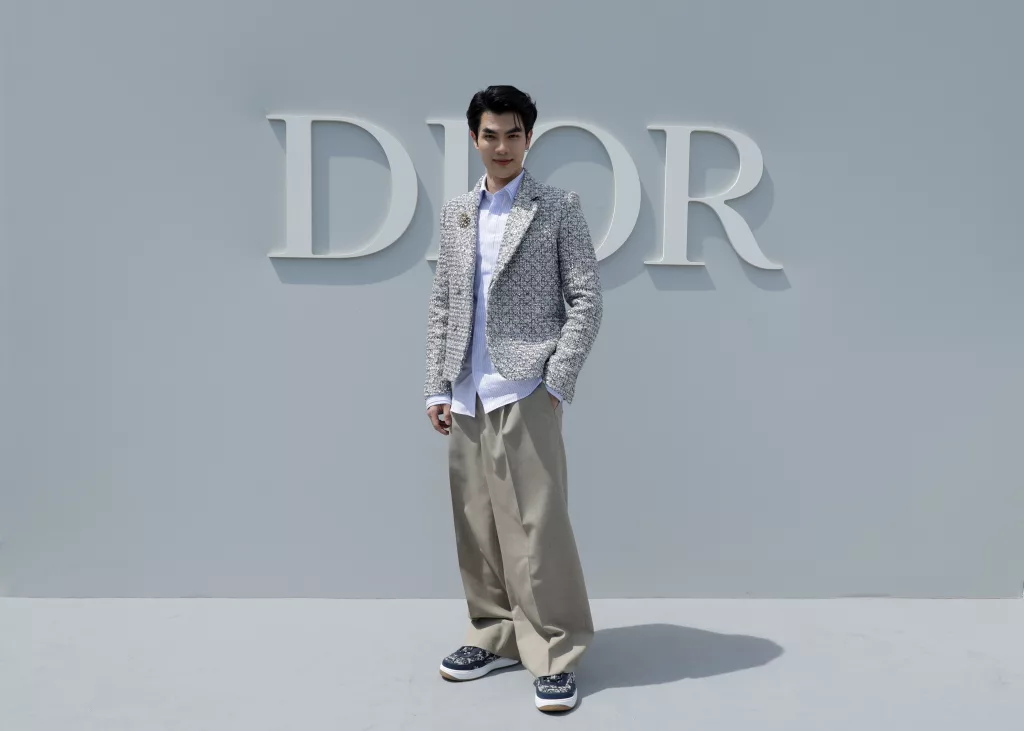 As luxury brands like Dior continue to explore the changing fashion landscape, interesting combinations of refined tailoring and streetwear detailing continue to arise. The introduction of neon green pieces and innovative use of texture across its new collection position Dior at the forefront of global fashion trends. Stars like Apo and Mile are already reinterpreting these pieces with a personal touch. 

Another celebrity putting his own spin on fashion trends is South Korean singer and actor Cha Eunwoo. Read about the star's take on sheer dressing for the front row here.