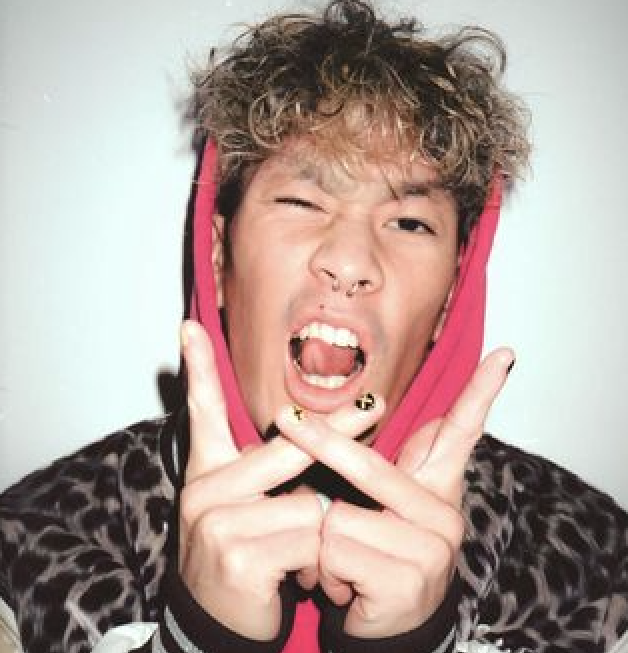 By Chyenne Tatum | @chyandblack
For hundreds of years, people have used various art forms to express their inner thoughts, fears, inspirations, and goals—and as a tool to connect their communities, bringing people together in an open, safe environment. For Isné Bobo Nuyent, or better known solely as Bobo, it was his passion for music that kickstarted his unpredictable road to self-discovery, self-acceptance, and finally, self-love. He's traveled the world as a photographer/videographer with the likes of Eric Nam, Nick Jonas, Epik High, and many others, but is now taking time to explore his own artistry and find out what it means to fully embrace your flaws and insecurities without judgment.
How It Started: Cali Fever
"Growing up as an Asian-American kid, it was like stepping into a bunch of different types of worlds," Bobo tells EnVi on growing up in his Californian hometown. While living in the Bay Area, specifically San Mateo and Foster City, Bobo was always surrounded by kids of different ethnic backgrounds which in turn, had exposed him to various genres of music, including hip-hop, rock, and punk. "I was just trying to find my place by adapting to different social circles in school," he said. "But I personally resonated most with the emo punk kids." Once he had connected with his core group of friends, they started a rap group called the Indigo Kids, which was nothing serious at the time, but a way to experiment with the styles of music he was into.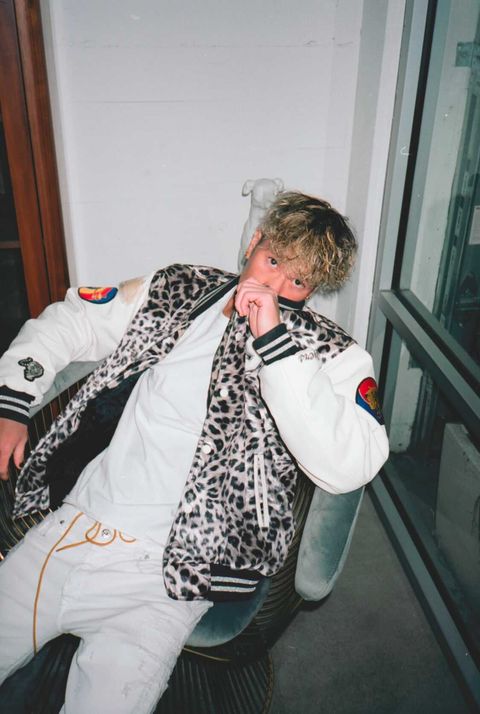 After high school, Bobo moved to LA to make music as the rest of his friends split up for college. Initially, he had debated whether or not to attend art school, but university wasn't precisely Bobo's passion or desire, even if it was the path his family wanted him to take. Since music wasn't picking up for him, he sought out advice from his mentor, Isaiah Flores. "So, basically my mentor was like, 'fuck art school' and asked me to follow him around for a year to really get the experience of what it's like in the industry," Bobo said. "Film school only gets you the network, but instead I just wanted to dive in and learn for myself."
Once Bobo had gotten the hang of film and photography, he started pitching himself in hopes of landing an opportunity, or at least a foot in the door. "I met this guy who threw events and I just started pitching myself to him, like, 'I can do photography, videography, I can be a fucking graphic designer—whatever you need.'" In hindsight, he must have been at the right place, at the right time because Bobo was then invited to a spot called Ultra Rare to take event photos, which led him to meet an artist who would officially jumpstart his career as a tour photographer. "Eventually, I met a rapper named Dumbfoundead and he invited me to come on tour with him—so yeah, he was the first one to give me my initial opportunity."
Tour Life: Behind the Camera
Once Bobo's photography took off, more and more artists wanted to contact and book him either for tours or even just personal shoots, heightening his credibility and filling his previously empty resume. To successfully capture talent's confidence and their best side, Bobo's best method is to become a part of the artist's inner circle, make them feel comfortable, and get to know them well enough to analyze which angles will bring out the best in them. "A lot of my success in photography comes from understanding the artist's personality," Bobo said. "I need to know how to pull this thing out of you in your best form, that's why I'm talking so much in Eric's vlogs—it's because we're actual friends and I'm always hyping him up like 'hell yeah, let's go!'"
The charming brotherhood that stems from Bobo's relationship with Eric and his tour crew is plain to see, whether you've interacted with them at a show or you've seen glimpses of it on their respective social media. Without a close bond, tour life can quickly become a miserable drag for everyone involved, and Bobo's seen it all. "Being on the road with people for two months at a time, you got to be sure that's your fucking family," he said. "I don't care if the fucking check is bigger somewhere else, I'm always going to choose people like Eric and Epik High because they're just my bros."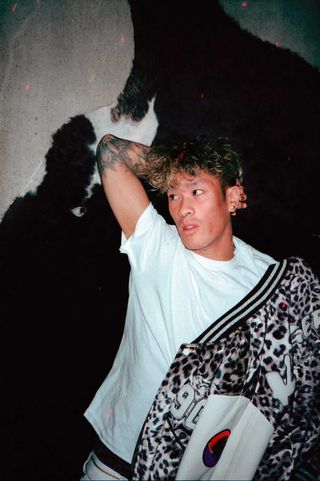 But it's not just the talent and crew that makes touring so exhilarating for the 29-year-old, he also feeds off of the magnetic energy that K-pop fandoms give to the hardworking team both on and off stage. "With any other group I've toured with, the crew never gets any love and we're usually slept on," Bobo recalls. "But with K-pop fans, they'll make signs for the artist and crew, so we really appreciate the way they support everybody as a whole." Perhaps the saying is true: like artists, like fans—Eric himself is also known for showcasing the amazing talent behind-the-scenes of his work and is quick to shower them in praises. For this, he and Nam Nation will continue to be two of the many reasons to keep Bobo coming back for more.
Channeling Your Inner Rage & Loving Yourself
"If you don't heal from what hurt you, you'll bleed on people who never cut you," Bobo quoted as he told EnVi about his first official single, "head first into shallow waters." Diving into the uncharted waters of his career, Bobo released an invigorating pop-punk tale of human emotions and discussed just how dark things can get if one doesn't fully believe in their self-worth. "When I was writing the line, 'I just wanna party, she just wanna love me', I was thinking about my most recent relationship," he said. "It's so tough to be in a relationship when you're not okay with yourself and we both dealt with those types of issues of trying to find and love ourselves while figuring out a way to love each other." As Bobo later pointed out, these sentiments are not uncommon, especially in this day and age where dating apps are often used to instantly fill an emotional void in people's lives, even if they're mentally not ready to be in a committed relationship.
"In the song, I say 'run from it all,' but it's not about running from the relationship," Bobo said. "It's about running from myself and how that reflects all of the negative aspects related to the relationship." Through the explosive rage in the single's screaming section, Bobo mentioned that he wants all the lonely kids who can't "fucking scream" to be able to relate to this song and let it all out with him when the time comes. "We're all going through shit, but when you're expressing that pain together and in a fun way, it's some of the most beautiful moments in the world."
Post-Pandemic Aspirations
With most people still on pandemic lockdown, it's become increasingly crucial now more than ever to stay connected with the people who love and support you—for the artists and musicians, a lot of those people include their fans. We may not be able to hold or attend concerts for the foreseeable future, but Bobo has many plans as to how he wants to live his life post-pandemic. "My goal is to tour with my own music, hopefully by 2022," Bobo said. "But as a photographer, I have a hard drive with folders of all the artists I've worked with so far, and then empty folders for the ones I hope to work with in the future—so Drake is an empty folder right now, but there will be a day where I finally fill that folder."
Outside of his professional goals, Bobo is intent on letting people know that it's okay to be sad and to face your darkest emotions—we're all human and we all need love in some shape or form. Additionally, he's done letting fear of judgment deter him from being himself and owning it. "This song is literally me overcoming my biggest fear of being judged and hated," he said. "I just want to be 100% authentic with who I am in 2021, 2022, and for the rest of eternity."
Check out "head first into shallow waters" on Spotify and Apple Music and follow Bobo's Instagram: @bobo.xxndigo
Our previous Artist Spotlight with Ghost can be found here!