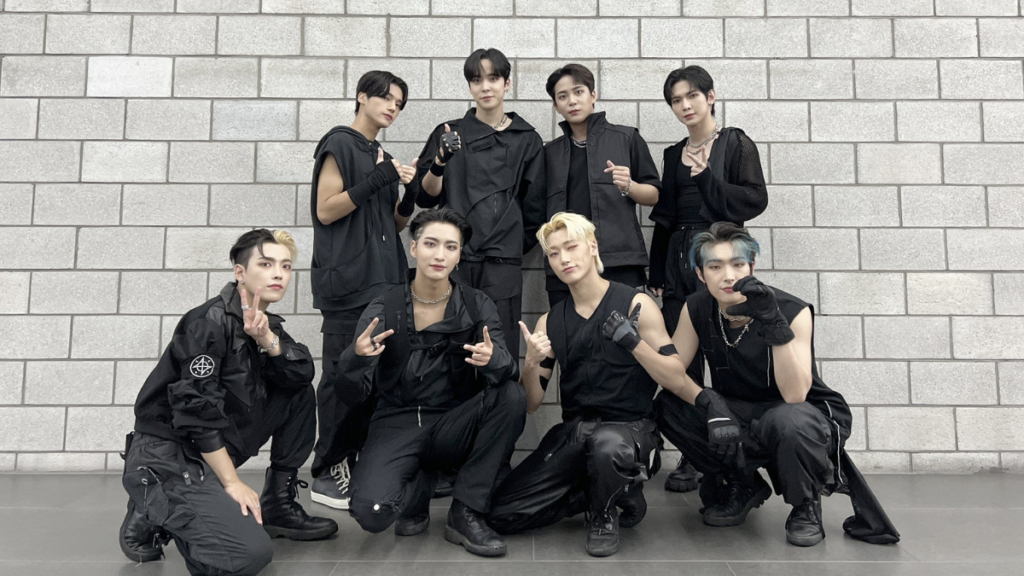 On July 29, K-pop boy group ATEEZ released their latest mini-album, THE WORLD EP.1 : MOVEMENT. The highly anticipated mini-album exceeded 1.1 million pre-orders, making it a new personal record for the group. In addition, the title track, "Guerrilla," was the group's fastest music video to reach 10 million views, reaching the count in approximately 12 hours. However, the milestones do not end there. On August 7, THE WORLD EP. 1 : MOVEMENT officially debuted at No. 3 on the week's Billboard 200 chart, making ATEEZ the fifth Korean group in history to enter the Top 3 of the chart.
Billboard Milestones
The goal of getting ATEEZ to chart on the Billboard 200 began immediately upon THE WORLD EP. 1 : MOVEMENT's release. The group was up against releases from Beyoncé, Bad Bunny, and Harry Styles. This is the group's first-ever entry on the Top 10 of the Billboard 200 chart.
ATEEZ's achievements continued with the album debuting with 50,000 equivalent units—a combination of physical album sales, digital album sales, song downloads, and streams—also known as pure sales, for the tracking week. This placed the group at No. 2 on Billboard's top-selling albums for the week.
ATEEZ proceeded to knock out milestones, with "Guerrilla" charting at No. 5 on Billboard's World Digital Songs chart. The album also charted at No. 1 on Billboard's World Albums chart, making it their third album release in a row to reach No. 1. In addition, they hit No. 5 on Billboard's Artist 100 chart.
An Explosive Album
ATEEZ's recent project has enjoyed massive success, breaking several records for the group. Along with it being the group's highest-selling album and receiving millions of views on the title track's music video, THE WORLD EP. 1 : MOVEMENT is ATEEZ's most successful album to date. The group's fandom, ATINY, shared their reactions and congratulations to ATEEZ on Twitter.
Keep up with ATEEZ as they continue on with promotions for THE WORLD EP.1 : MOVEMENT by following them on Twitter, Instagram, YouTube, and TikTok!
Interested in more ATEEZ? Check out our coverage of their tour announcement here.