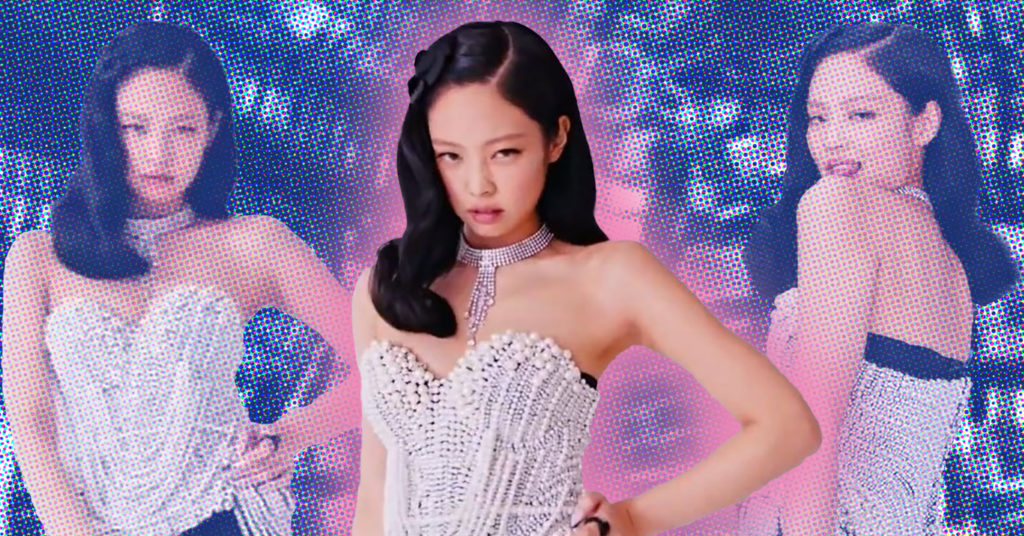 If you've been on the internet any time lately, you probably already know of BLACKPINK's return to the stages with BORN PINK. With this album, BLACKPINK achieved new landmarks of success as the first K-pop girl group to place Number 1 on the Billboard 200 and maintain the Top 4 spot on Billboard for two solid weeks. Of course, when it comes to BLACKPINK, the music isn't the only thing that's making noise during a comeback. JENNIE, JISOO, ROSÉ, and LISA have also become the talk of the town for the fashion they're sporting. For this comeback, EnVi shines a spotlight on a force to be reckoned with when it comes to couture: Indonesian couturier, Diana M Putri, who was the mastermind behind the several pieces worn by BLACKPINK for their latest comeback.
Meet Diana M Putri
Apart from BLACKPINK, other global celebrities such as Ariana Grande, Minzy of 2NE1, and even Paris Hilton have also sported other impressive and iconic fits by Diana.
The designer has been creating extravagant show-stopping looks since she launched her namesake brand in 2010 and has received multiple accolades including Best Fashion Designer in New York Couture Fashion Week Spring/Summer 2015-2016. After attaining positive responses in her overseas showcases, the designer set up a public relations team based in the States, wherein she helped connect her creations to stars from all over the world. Known for her feminine and classical take on the glamorous Hollywood-esque style, here's a look at Diana's couture pieces, as seen throughout the BORN PINK era.
JENNIE'S Pearl Chandelier Corset
Nothing screams class more than having pearls dripping down your body. Paired with the golden-age style waves and a diamond-plated tank as her throne, JENNIE'S look for the "Shut Down" music video was the definition of modern splendor.
ROSÉ'S Swarovski-Encrusted Shorts
Known to be the edgy girl of the group, ROSÉ donned Swarovski-Encrusted shorts, paired with a cutout top, fishnet socks, and leather gloves to match. Photographed with smokey makeup and dramatic black background, ROSÉ definitely added a rocker chic touch to the piece!
LISA'S Tweed Peplum Skirt with Tear Drop Jewels
We all know that everything LISA touches instantly turns cool, and that rule applies to the bejeweled tweed skirt she sported in the BORN PINK Digital Booklet. The skirt is then styled with an oversized long-sleeve net top with diamante details to match, giving her look an effortless feel.
JISOO'S Multicolored Fringe Swarovski Shorts
Dressed in fringe Swarovski shorts layered under a long cascading padded-shoulder coat, JISOO went full regal in her BORN PINK Digitial Booklet. With the wind blowing through her hair and bold earth-toned makeup, this look just screams "powerful."
How This Collaboration Came To Be
When asked how this collaboration came to be, Diana told Trans TV that it was YG Entertainment that made the first move. "Starting from the 16th of February, around 11 at night, I got a DM from YG Entertainment and also a DM from the Head Stylist from YG Entertainment, and they said that they were having a BLACKPINK comeback," Diana revealed. "I'm also a BLINK; I really love their music. Each of their style characters can't be compared to anything. I'm so happy and I want to keep those pieces."
With genuine love and admiration for the girls, it's no shocker that this collaboration's end product ended up with outstanding results, and we can't wait to see what Diana has up her sleeves next.
Interested in more fashion content? Check out how the Korean fashion brand EENK made waves at Paris Fashion Week.