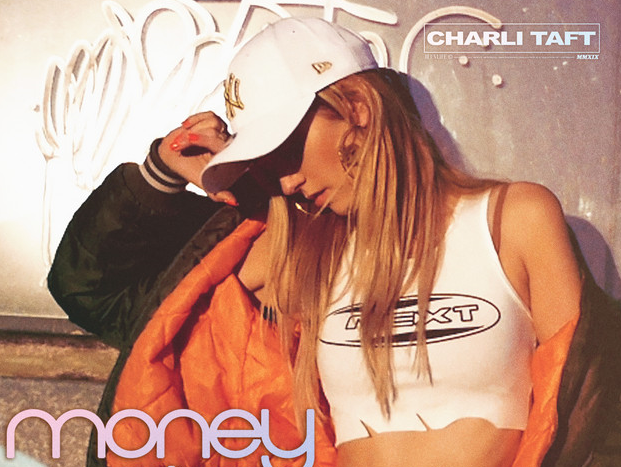 Charlotte (better known as Charli) Taft is a hidden jewel in the music industry. You may know her from the impressive songwriting credits she has on many K-pop classics. From LOONA to SuperM and most notably, Red Velvet, she and fellow songwriter Daniel "Obi" Klein have made an irremovable mark on the K-pop world.
But, as a vocalist herself, Taft is just as much of a force on the mic as she is with a pen. On November 5, the singer-songwriter dropped her latest 90s-inspired track, "Money Can't Buy."
A Love Letter to the 90s
Hailing from Liverpool, England, Taft describes "Money Can't Buy" as a love letter to East Coast R&B and backpacker hip-hop." The vibe is ultra chill and smooth, with a message that love doesn't (and shouldn't) come with a price tag. With the help of Obi Klein and Andreas Öberg, who is also known for his K-pop productions, the track oozes sensuality and throwback vibes. Essentially, this is Charli Taft's brand.
Please go stream and support my new single "Money Can't Buy", out today (link in bio). 🔥This one is for all the ride or die R&B fans and is a love letter to the 90s, East coast R&B and backpacker Hip-hop 🧡 pic.twitter.com/x9dy8eglMT

— Charli Taft (@charlitaft) November 5, 2021
Inspired by many R&B divas of the 90s/2000s, such as Amerie, Aaliyah, and Brandy, Taft knows exactly the kind of artist she is. And honestly, that's what makes her the most appealing. Not only does she sound sure of herself in her lyrics, but vocally, she's so confident in her smooth runs and register. "Money Can't Buy" is nostalgia in its truest form—light, fun, and transports you back to happier times in your mind.
Discover the R&B Angel
With the 90s and Y2K trends making huge comebacks throughout music and fashion, Taft has been ahead of the game. Her love for old-school sounds traces back to her debut single, "Pieces" in 2015 and even seeps into her songwriting for other artists. After churning out many R&B hits for SM Entertainment, she was featured on SM Station in 2017 with her single, "Love Like You."
Since then, the songstress has steadily released singles and collaborations that solidify her voice in the industry. 2019's "Like Me" and 2020's "Up Next" are the definition of early 2000s movie montages with the main characters living it up without a care. And more recently, "Oh!" sounds like it definitely would've been featured on MTV back in the 90s. 
But, if you're looking for R&B with a more dance-heavy influence, then "In Touch" is the track for you. Taft collaborated with Korean musician and producer DAUL for this one, and the results are astounding. For hardcore R&B fans, you're definitely in for a treat if you delve into her discography further.
Where Can Fans See Her Next?
Although she's already a star in her own right, this is only the beginning for Charli Taft. In a recent Instagram post, she revealed her debut album is slowly but surely on the way. This past year and a half hasn't been easy for anyone. But, luckily, Taft's love of music continues to grow stronger every day, just as she is. While the release of her album is still unknown, this won't be the last you hear of the R&B angel—#QueenOfRuns.
Listen to Charli Taft's single, "Money Can't Buy," on Spotify and Apple Music now.
Want more music coverage? Check out our piece on JEON SOMI's debut album, XOXO, here!
Thumbnail Courtesy of Charli Taft