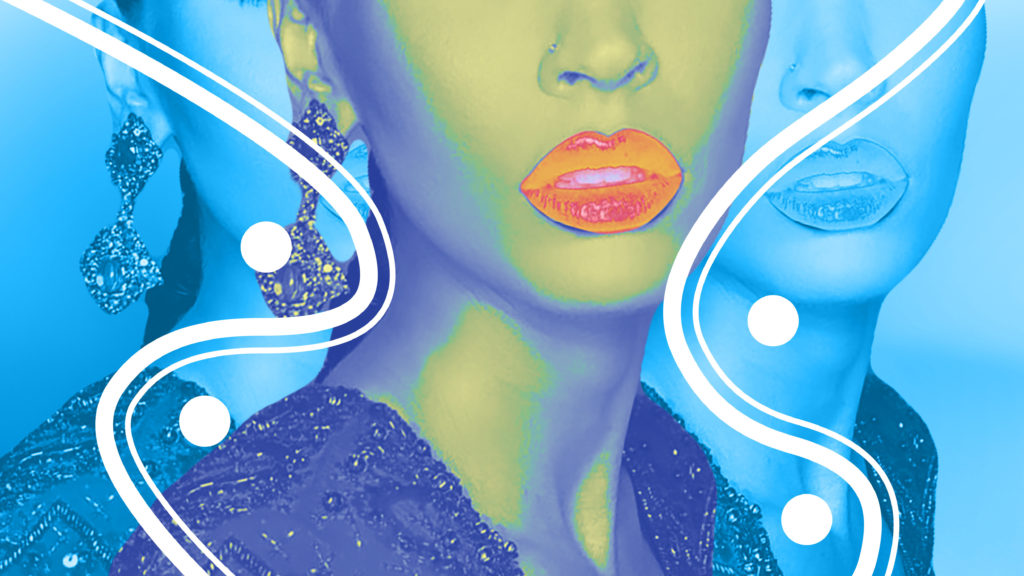 The Met Gala is one of fashion and beauty's biggest events of the year. A-list celebrities ascend the Met Gala stairs showing off bold looks in support of the Metropolitan Museum of Art Costume Institute in New York City. This year's theme, "In America: A Lexicon of Fashion," celebrated the expansive history of American fashion and culture. Here is EnVi Beauty team's roundup of the best beauty moments of the night. 
Emma Chamberlain's Smoky Eye
Emma stunned in a beautiful smokey eye that combined black liner on the water line and shimmery silver and pistachio green tones in the center of the lid. The smoked out effect and additional bottom lashes brought out her eye color.
View this post on Instagram

Shop the Look: L.A. Girl Pastel Dream Auto Eyeliner in Magic Mint – $7

Inspired By the 20s
This year Anok Yai turned heads with a look inspired by the American-French actress Josephine Baker. The supermodel sported short hair and a seductive smokey eye. The haircut paid homage to flapper girls of the 1920s, who represented freedom for women in politics, economics and sexual freedom—fitting of this year's theme of independence. 
ANOK YAI AT THE #MetGala2021 !!! pic.twitter.com/vR5KT5vfIM

— linda (@itgirlenergy) September 13, 2021
Another A-lister, who drew inspiration from the woman activist, was Yara Shahidi. The actress paid tribute to Baker by styling a curl in the centre of her forehead—similar to the curls worn by her in the 20s. 
View this post on Instagram
The Classic Red Lip
A number of celebrities sported the timeless lip color, topping their extravagant fashion. Some, like Megan Fox, Jennifer Hudson, and Valentina Sampaio, opted for a monochromatic look, matching their red lips closely to their gowns. Others, including MJ Rodriguez and Alicia Keys, used the timeless shade as more of a statement piece.
Megan Fox at the #MetGala pic.twitter.com/cVYk8QIUAL

— #metgala gallery (@metgaIa2021) September 13, 2021
#MjRodriguez hasn't failed a #MetGala yet! 10s across the board pic.twitter.com/h0vLgKTvon

— GRAZIA (@graziatweets) September 14, 2021
Jennifer Hudson at the 2021 #MetGala pic.twitter.com/5ypBbNRYFW

— MET GALA FASHION (@metgalafashion_) September 13, 2021
Not a flaw in sight. @aliciakeys #MetGala

(📸: Getty Images) pic.twitter.com/KQsokTTIDL

— Entertainment Tonight (@etnow) September 14, 2021
Valentina Sampaio at the #MetGala #MetGala2021 pic.twitter.com/HlR32hfmvX

— Met Gala Updates (@tMETGALA) September 13, 2021
Shop the look: Fenty Stunna Lip Paint in Uncensored – $25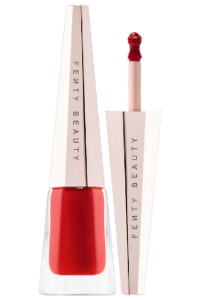 Mac Lipstick Matte in Ruby Woo – $19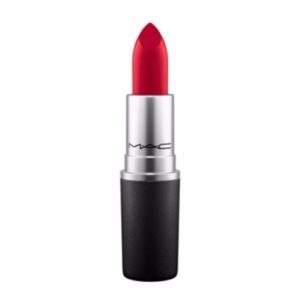 Powermatte Lip Pigment in Starwoman – $26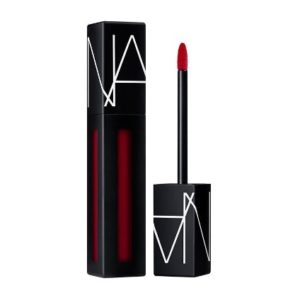 Tom Ford Lip Color in Scarlet Rouge – $58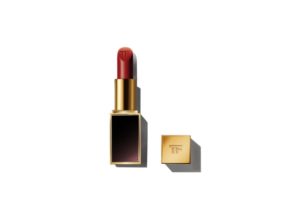 Metallic Face Pieces
Hunter Schafer brought sci-fi to the Met by pairing white mesh contacts with a beautiful biomorphic facial piece. Grimes did too, with her sheer gown covered in silver accents, paired with a silver metallic face mask and sword. The two turned heads with their alienesque attire. The conceptual designs took a new spin on face coverings and provided an otherworldly taste to their looks, perhaps symbolizing the future of American fashion and beauty.
Hunter Schafer wearing Prada to the #MetGala pic.twitter.com/PYIDeIeyKg

— IAMFASHION (@IAMFASHlON) September 13, 2021
Grimes is so cool #MetGala pic.twitter.com/dhogsoo1zz

— jacelynn (@4ngelslust) September 13, 2021
Lupita Nyong'o
Lupita Nyong'o stunned onlookers in an all-denim piece created by Versace. Lupita shared that she was inspired by the popularizing of denim fabric in American fashion. Keeping with her own heritage, she donned a stunning afro. The hairstyle followed the asymmetrical lines found in the actress's gown, sweeping upwards. The look was paired with a deep blue shadow, which kept the overall look cohesive in color, also nodding to the 'American denim' that the actress mentioned prior. 
lupita always gets the theme #MetGala pic.twitter.com/AqkU9Ljjn3

— alex (@enctrI_) September 14, 2021
Colorful Buzzcuts
Keeping it colourful on the carpet, Frank Ocean kept his iconic buzzcut, swapping his usual blonde for lime green. The vibrant neon hue stood out from his near all-balck attire. He later covered the green with a simple baseball hat, with his sideburns peaking out, ensuring his bold color was still visible. 
Frank Ocean has arrived at the #MetGala

(don't ask. we don't know.)

📸: John Shearer/WireImage pic.twitter.com/0LxAFEbfiu

— Frank Ocean Daily (@TeamFrankDaily) September 13, 2021
Shop the Look: Overtone Vibrant Green Coloring Conditioner – $32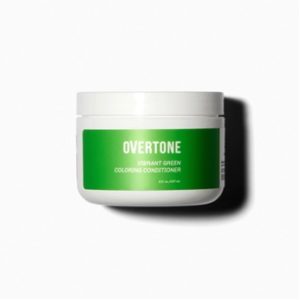 Overtone Pastel Pink Coloring Conditioner – $32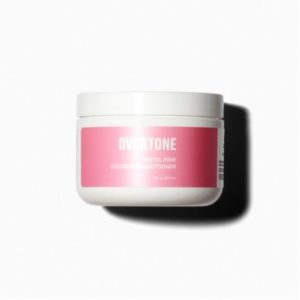 Camila Cabello's Purple Dream
Hinting at a popular 70s trend, Camila Cabello rocked an all-purple eye look. Adding a touch of disco, she kept a shimmer shade on her crease and a statement purple liner on top. Camila ran with the purple palette by adding lilac tips to her fingernails, while opting for a darker shade of purple on her toes.
Camila Cabello and Shawn Mendes wearing Michael Kors #MetGala pic.twitter.com/d71wsyi8kd

— Pop Cult (@FluentInPopCult) September 14, 2021
Shop the look: The Nubian Royal Eyeshadow Palette – $15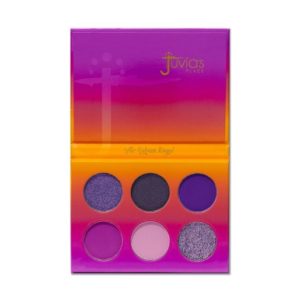 Huda Beauty Obsessions Eyeshadow Palette in Amethyst – $27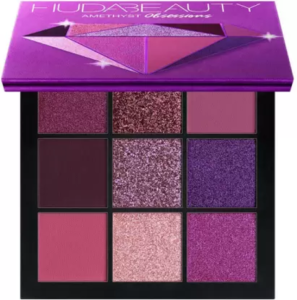 Essie Nail Polish in Ruffle Your Petals – $11
Paying Tribute
Naomi Osaka stunned with shapely hair, embellished by red rhinestones and flowers. The accomplished athlete paid tribute to her ancestors, stating "…this look incorporates both of my heritages: Haitian and Japanese." The flowers seemed to mimic those found on cherry blossom trees, while the intertwining of three large braids serve to express how complex afro hair is.
Gemma Chan also paid tribute to Anna May Wong, the first Chinese-American Actress in Hollywood by donning a bluntly cut bang and structured braids fixed to the back.
.@naomiosaka melds Haitian and Japanese influences in a magnificent look by @LouisVuitton as she arrives at the #MetGala. pic.twitter.com/2dTCXmasZ7

— British Vogue (@BritishVogue) September 13, 2021
gemma chan at the met gala #MetGala pic.twitter.com/EQNklusg9Q

— best of gemma chan (@bestofgemma) September 14, 2021
Nikkie's Tribute
World renowned makeup artist Nikkie de Jager paid tribute to an important figure in history, Marsha Johnson. Johnson was a gay liberation activist that changed the lives of many LGBTQ+ members in the late 60s and onward. In Johnson's most popular photograph, she is seen smiling beautifully while wearing an equally stunning crown made of vibrant flowers. Nikkie followed suit and wore her own crown of gorgeous yellow, red, pink, and blue flowers to acknowledge her gratitude for Johnson.
nikki tutorials paying tribute to marsha "pay it no mind" johnson 🤍 #MetGala pic.twitter.com/PB0BME08ap

— julia 🧣 (@spideyshoax) September 14, 2021
Iman's Magnificent Outfit
From far away, Iman's grand look seemed to be made of wire rings with animal fur attached. Upon closer inspection, we saw she was actually surrounded by blonde hair with metallic gold painted roots.
Iman in Harris Reed at the 2021 #MetGala  themed 'In America: A Lexicon of Fashion'. – I pic.twitter.com/FU1U5AprTO

— IMONATION (@THEIMONATION) September 13, 2021
Structured Hair
Take a look at the daring stars that used hair as an artistic accessory. The impressive shapes created by hair stylists added a more sophisticated tone to the looks.
We want to be part of @itsgabrielleu's world. #MetGala https://t.co/LSovoAygTN pic.twitter.com/lJPTrJQfyX

— E! News (@enews) September 14, 2021
Maisie Williams at the 2021 #MetGala pic.twitter.com/zJvS4StJTx

— MET GALA FASHION (@metgalafashion_) September 13, 2021
CL has now stepped foot onto the #MetGala carpet. pic.twitter.com/RT9wUjFKk8

— #MetGalaOutfits (@MetGalaOutfits) September 14, 2021
Shop the Look: Got2b Glued Freeze Spray – $5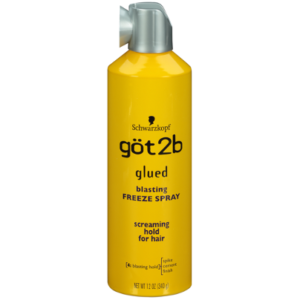 Jewelry Around The Eyes
These celebrities decided to add a bit more dazzle to their eyes by adding small embellishments. Ella Emhoff, Storm Reid, Amanda Gorman, and Lil Nas X used gems to elevate their makeup in a softer way. Using decorative gems can make looks appear more gentle, while also bringing a flair of drama. 
Maise Williams and Grimes used face jewels to make their dramatic looks more severe. While their glam could have been complete without them, the gems added a certain flair that could not have been accomplished solely through lashes and eyeshadow. 
Ella Emhoff picked a bright red Adidas by Stella McCartney look for her first #MetGala appearance. Follow live updates: https://t.co/tdF0MhPEik pic.twitter.com/98TvhS8Ke8

— The New York Times (@nytimes) September 13, 2021
Still not over Maisie Williams at the #MetGala 😍 #MaisieWilliams dress designed by the fantastic @ReubenSelby! pic.twitter.com/v62qiTkCEo

— Maisie Williams Online (@MaisieW_Online) September 13, 2021
Grimes said her look was inspired by Dune and I'm gonna say this she ATE bc this is BEAUTIFUL that's exactly the vibe you feel from Dune, there's spice, there's worm, there's space-time, there's bible, there's stilsuit, there's sand,, love it #MetGala2021 pic.twitter.com/tCZSg79f7J

— Mαɾιαɳɳҽ (@bat_tyong) September 13, 2021
View this post on Instagram
🚨 Serving makeup and beauty! New photos of Lil Nas X on the #MetGala2021 red carpet. pic.twitter.com/CSPY0TvKpi

— Lil Nas X Stats  (@lilnasxstats) September 13, 2021
View this post on Instagram
Shop the Look: BH cosmetics Gem On Decorative Face and Body Jewels – $6
Want more beauty coverage? Read about NCT 127's Seoul-ful makeup looks here!
Image courtesy of  Megan Fox Instagram. Graphic courtesy of Nevi.