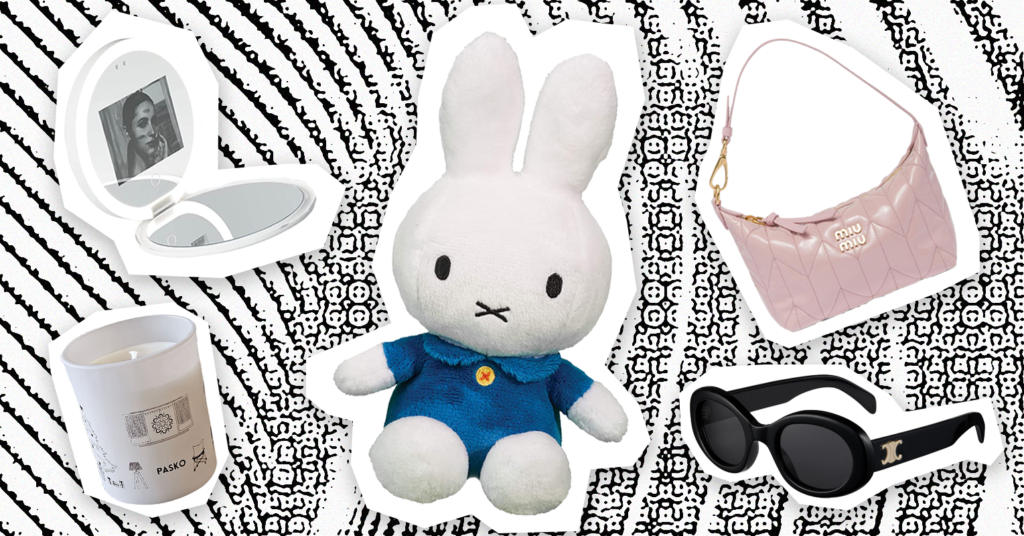 The holidays are around the corner! For many, this means kicking off the festive season with some shopping. While some people tend to focus on finding the best deals to prepare their holiday gifts, some of us just want to treat ourselves.
While hunting the most convenient offers might be daunting, at EnVi, we're always a few steps ahead. We've already curated our wishlists and bookmarked every find worth adding to your shopping carts. From our favorite handbags to the books we'll be including in our TBR (To Be Read) lists, here's everything EnVi's editors want for the holidays. 
Affirmation Cards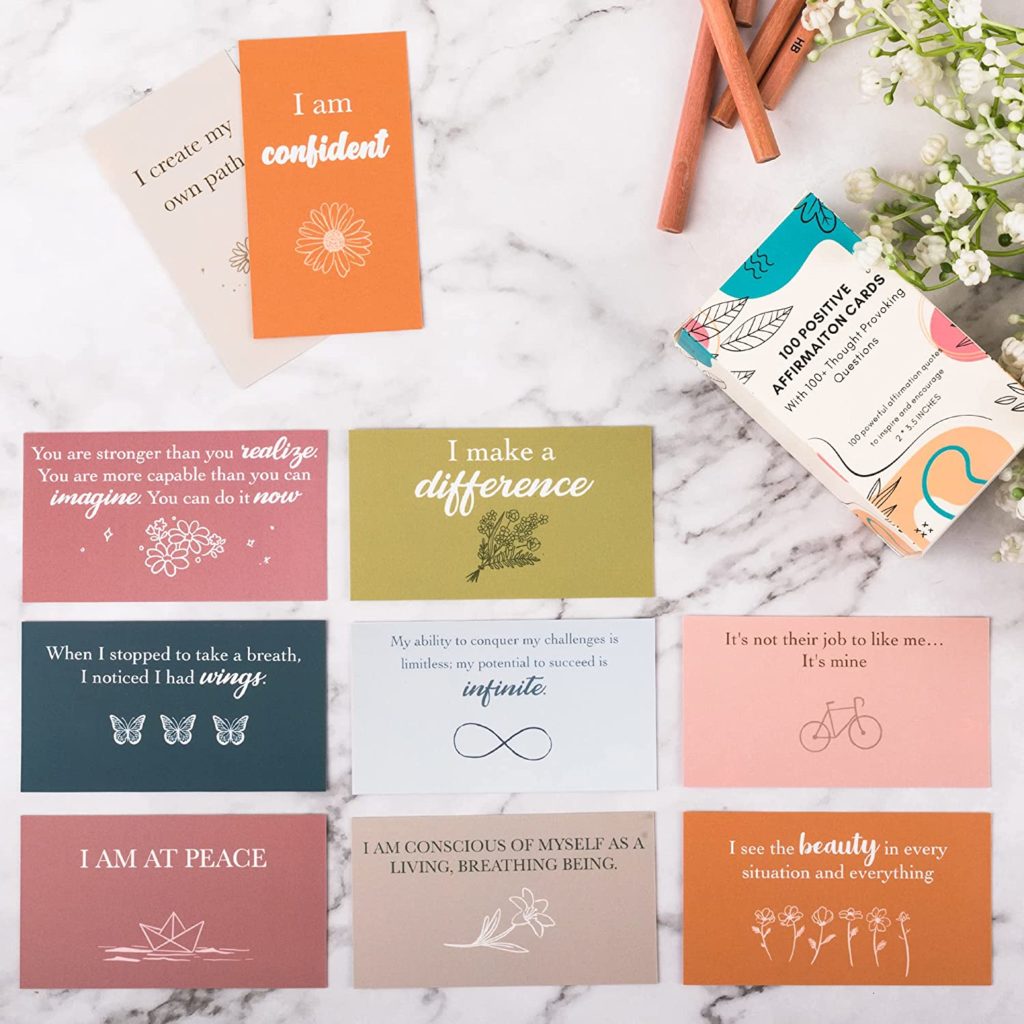 I saw these cards on TikTok and they automatically went to the top of my wishlist! As someone who could always use a little extra positivity, I'd love to keep these on hand as daily reminders.

— Azadeh Valanejad, Editor in Chief
External Hard Drive
As I edit more videos, I am running out of storage on my 1TB External Hardrive. An absolute need since I need more space!

– Faith Rodriquez, Video Producer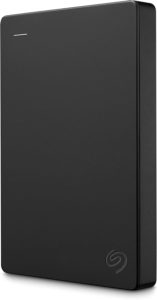 Hoya 77mm Four Point Cross Screen Glass Filter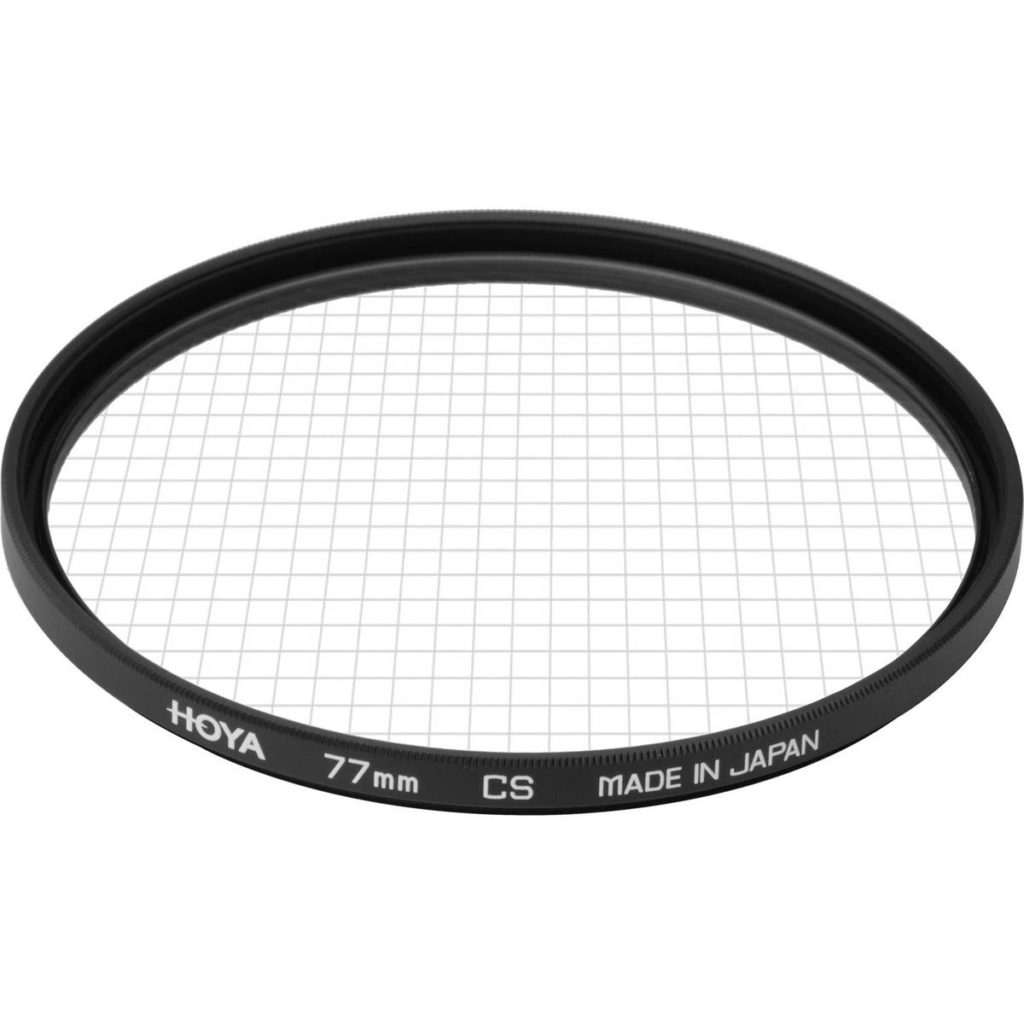 There was a night when I saw a creator with gems in her eyes and the sparkle was stunning. Wanting to replicate that same beauty in my own videos, I have been eyeing a starburst filter for my camera for theeee longest!

— Ellie Forte, Beauty Writer
Shatter Me Book Box
I've been wanting to support more POC authors that write my favorite genres (e.g. fantasy and romance). These books by Tahereh Mafi have been pretty popular on BookTok and I just need to read them.

— Eemaan Mahmood, Podcast Editor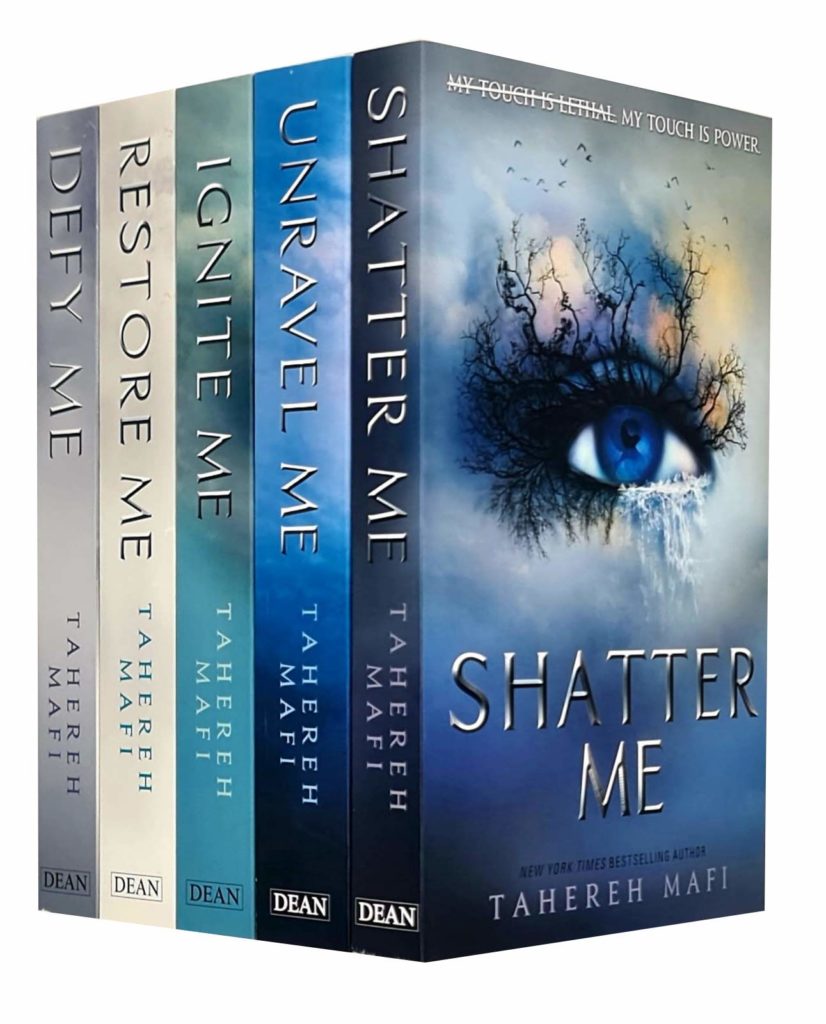 Sunscreen Camera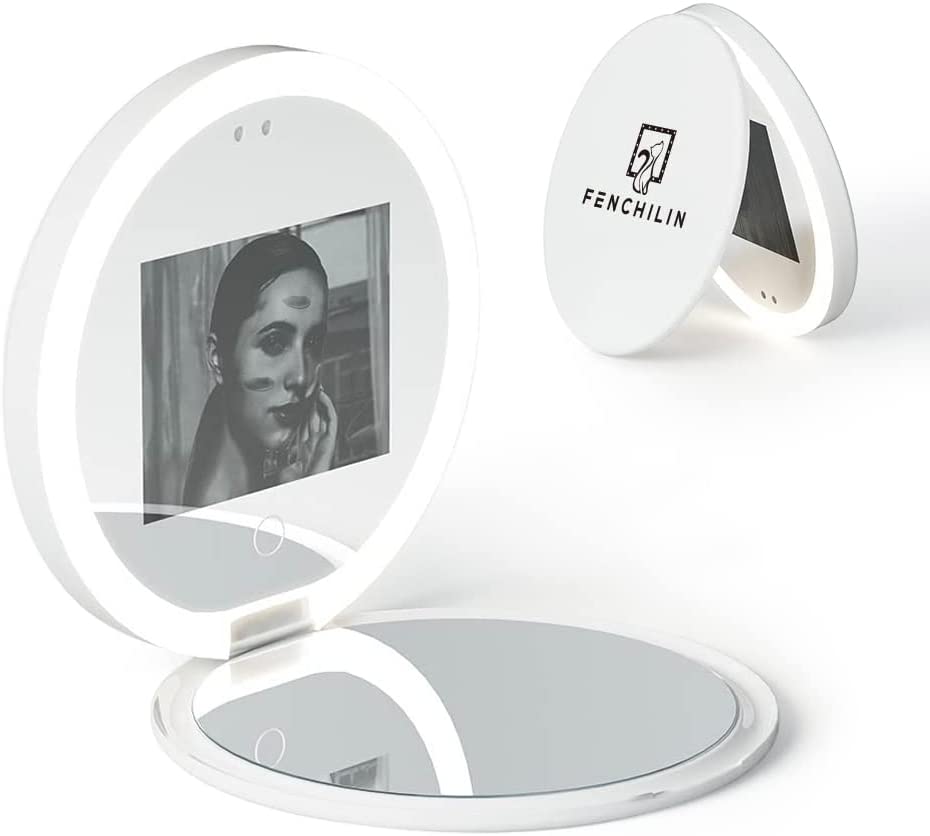 As a skincare enthusiast, this portable sunscreen camera is an item I've been eyeing recently. Facial skin health is so important, and I would personally love to be gifted this device that tells me the effectiveness of my sunscreen. (P.S. wear your sunscreen!)

– Jannat Begum, Video Editor

Pearl Stud Earrings
With pearl jewelry making a comeback this year, I'm excited to own a piece as well, due to its versatility and timeless style. I find these pearl studs in a modern setting to be a perfect day-to-night transition piece and also a pocket-friendly investment to curating a fine jewelry collection to cherish for years to come!

— Jasmine Nahta, Hindi Translator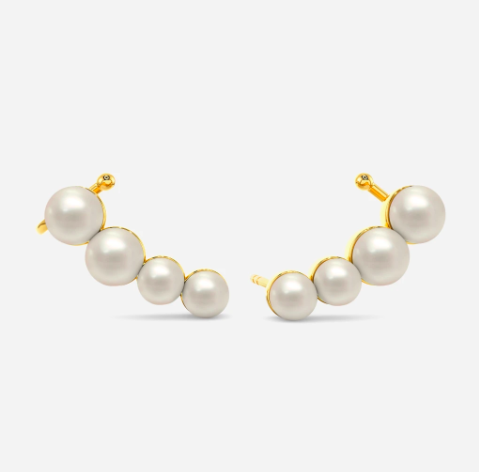 Mini Cactus Humidifier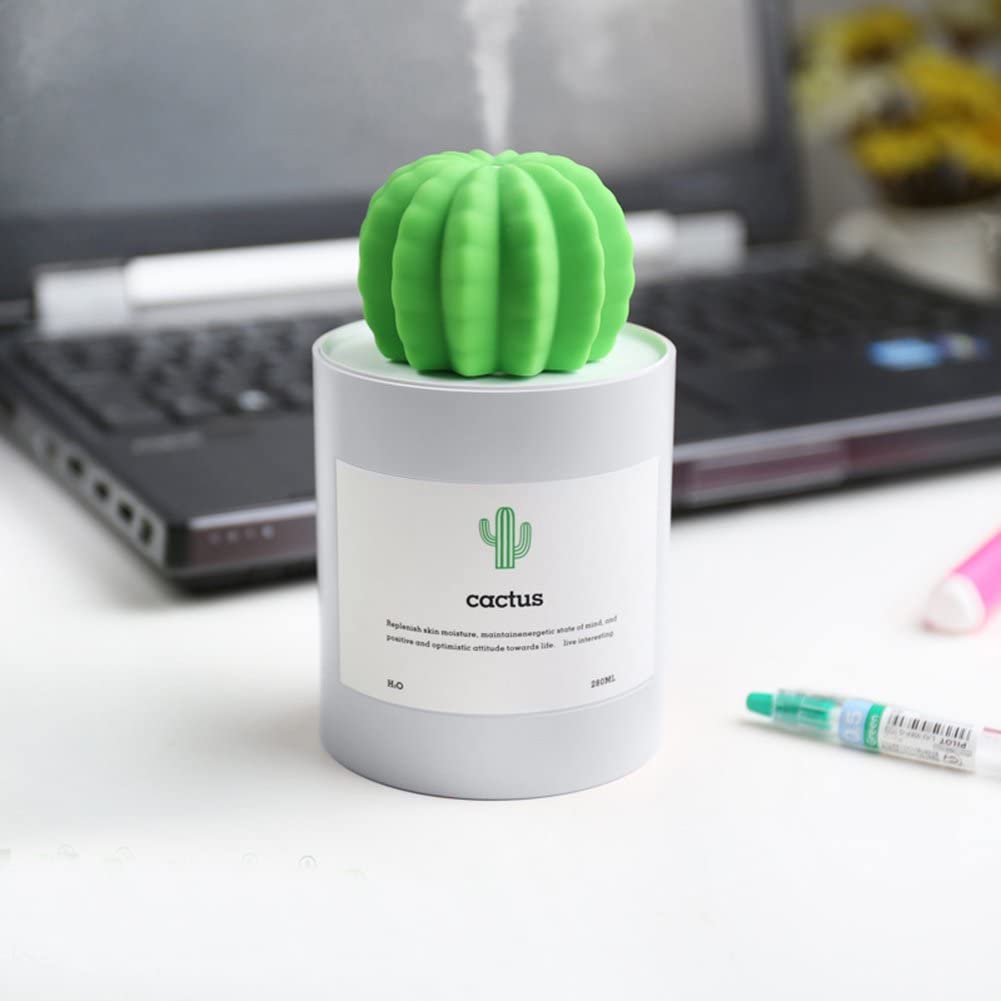 As a self-proclaimed plant mom, I have been looking for a humidifier for a while now. With how cold it's gotten recently, some of my plants are having a hard time with the lack of humidity. This is perfect since not only would it help my plants thrive but it'll also go well in my plant corner!

— Tanya Mehra, ACT!ON Writer
All My Rage by Sabaa Tahir
Besides being a music and K-pop lover, I am first and foremost a book lover! I read All My Rage by New York Times bestselling author Sabaa Tahir a couple of months ago, but this story of family, loss, and kids just trying their best with what they have has stuck with me. I would love to own a hard copy of this National Book Award winner!

— Sara Conway, Junior Managing Editor

Bushido Dye Beanie
With every merch drop, CoryxKenshin includes pieces that are unique to every collection. In addition to the staple shirt and hoodie, a beanie was added to the collection in preparation for the cold weather ahead. It's rare that I keep beanies in my wardrobe, but this is one that I'm sure to add to my Christmas wish list.

— Arquala Davis, Managing Editor

Miu Miu Chevron-quilted Tote Bag
As a self-described bag lover, I tend to splurge on a new finding from time to time. With 2022 coming to an end, I've been looking to add another exemplar to my collection and this
Miu Miu
quilted bag is a total snatch. Not only the alabaster pink color is a perfect match for my closet, but this design also offers a spin on the
baguette bag
, suitable for the ongoing Y2K style revival.
— Mayra Peralta, Fashion Editor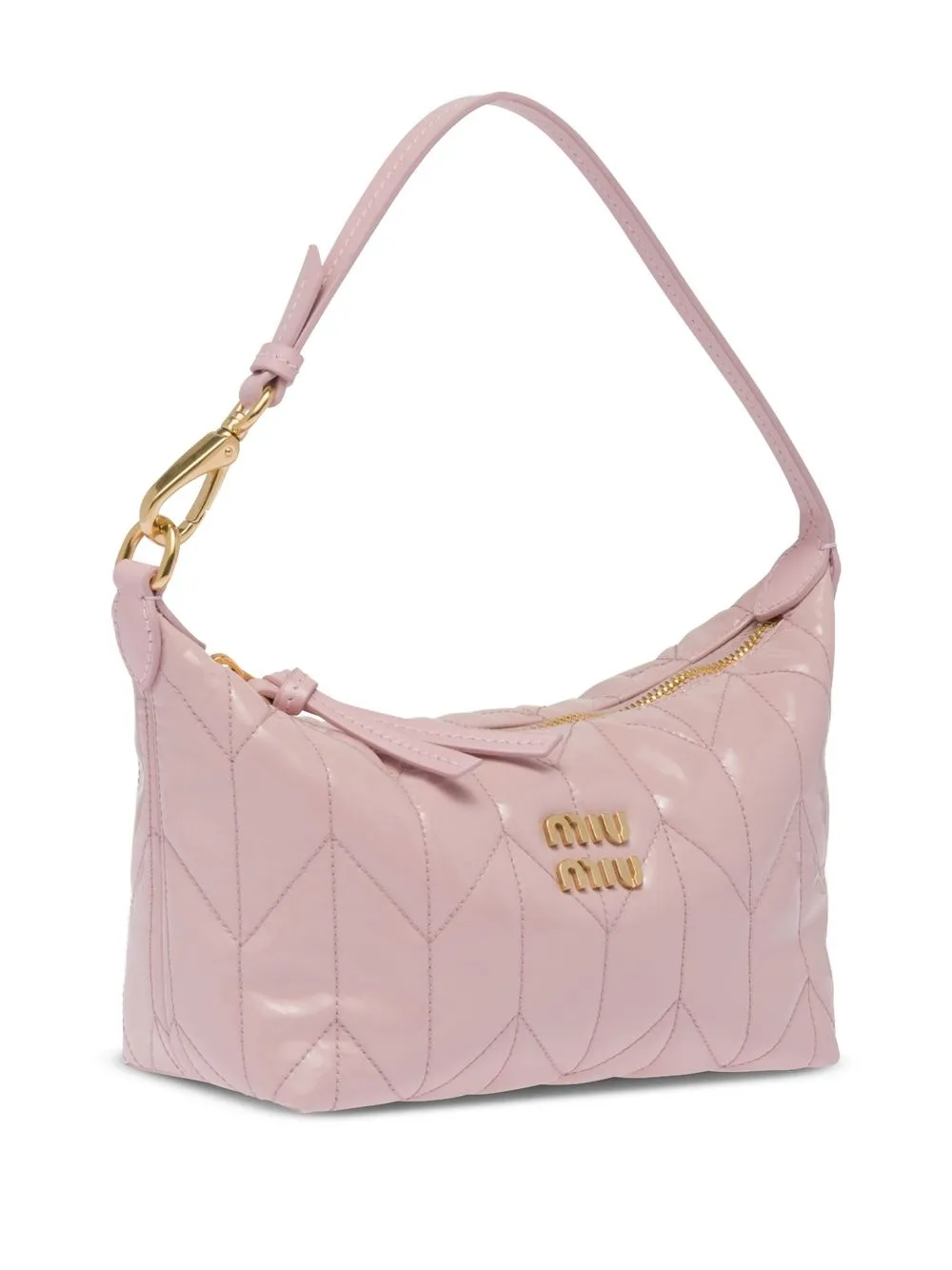 Miffy Rabbit Plush
Is this Miffy plush not the cutest thing ever? Miffy has been such a memorable part of so many people's childhoods (mine included) and this stuffed toy will make the perfect holiday gift.

— Jannat Begum, Video Editor

Paper Shoot Camera
I've always loved the look of film photography but haven't been able to keep up with the costs of buying new film and having it developed (not to mention the environmental concerns). I'm really interested in this digital version, which works like a disposable camera (no screens, no playback!) where you can get that same spur-of-the-moment film effect but be able to access it digitally.

— Niamh Murphy, Creative Director
Skullcandy Wireless Headphones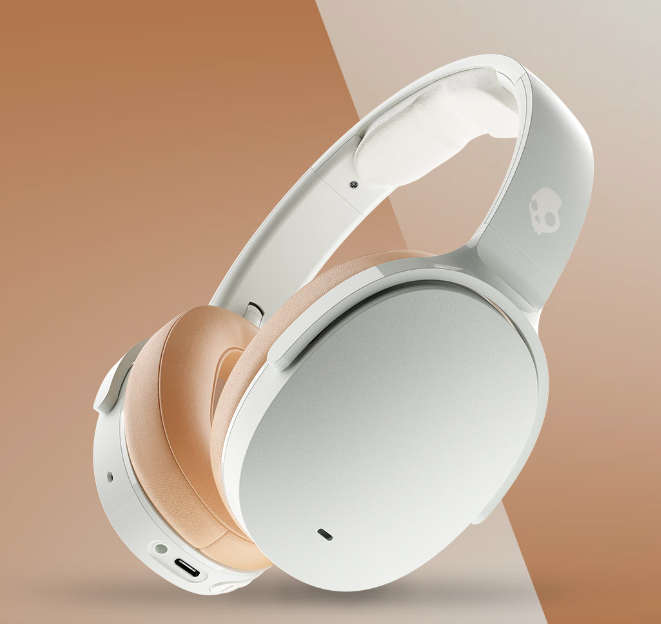 I've always been an over-ear headphones person, but I'm also notorious for quickly destroying aux cords attached to them. With wireless headphones, I wouldn't have to worry about spending $10 every couple of months on a new aux cord or a converter to plug into my phone. Additionally, since I fly a lot, having a nice pair of noise-canceling headphones for all those flights to hear my music instead of the engines would be a perfect gift before I fly back to college from the holiday break!

— Sarah Bathke, ACT!ON Writer
Himi Gouache Paint Set
For the past few months I've been getting back into painting, trying different techniques and materials, these sets of gouache paints have been all over my Instagram feed and I would love to give them a try!

— Mafe Ramos, ACT!ON Writer
Celine Triomphe 01 Sunglasses
I remember watching The Parent Trap for the first time and seeing Natasha Richardon's character sport a pair of black sunglasses. The shape, while undeniably '90s, also had a timeless quality that bewitched me. Since that first viewing of the movie, I've been on the hunt for frames like hers and I don't think any come closer than the Triomphe shades from Celine. They have been on my holy grail list for years. Maybe this will finally be the year?

— Hajin Yoo, Fashion Writer
RM Indigo Album
After four years of waiting, RM3 is finally here! Time and time again, I go back to his 2018 mixtape mono. for its comforting sound and lyrics, and I am curious to see what RM has in store for his next project. Plus, since RM is my sole ultimate bias, I have been eagerly anticipating his newest solo release.

— Sara Conway, Junior Managing Editor
HUION Drawing Tablet
For the longest time, I've wanted to start creating digital art but have always put this off for various reasons, but recently I've become more and more inspired to create my own graphic pieces. Honestly, every time I sit in front of my computer with my mouse to try and create something, I get stressed because it's SO uncomfortable. This drawing tablet would be the nicest gift for the holidays.

— Mafe Morales, Features Writer
ECOSUSI Messenger Bag
As a full-time college student, I am always on the go! While many smartphones have apps for Google Suite and Microsoft Office, I feel most comfortable when I get work done on my laptop. Lately, I have been searching for a nice messenger bag that is both stylish and sturdy, and will protect my laptop or any other items I may carry with me. This bag is super cute and comes in a variety of color schemes. I think this would be a great gift that would also last for quite a while.

— Danni Perez, News Editor
Dagne Dover Landon Carryall Duffle Bag
I've slowly been working my way up to traveling again with shorter, more local weekend trips. As someone who is 100% guilty of just throwing whatever in my bag and then holding everyone up when I can't find my phone/wallet/keys/headphones/socks, this cute duffle bag with a water bottle pouch, laptop sleeve, mesh pouch, shoe bag, and an easily-accessible outside pocket for your phone is exactly something I need to make packing for a few nights away less stressful.

– Niamh Murphy, Creative Director
Polène Tonca Bag in Black
I've been on the hunt for a new everyday purse and this one has definitely caught my eye! I love the unique, structured texture, and subtle hardware. Functionality is important to me and the crossbody feature is perfect for everything from day-to-day errands to dinner out with friends.

— Azadeh Valanejad, Editor in Chief
Sporty & Rich Embroidered Cotton-Jersey Sweatshirt
If there's something to learn from the eternal style icon Lady Di, it is that you can never go wrong with a sweatshirt. As an enthusiast of all things vintage, I've been meaning to tap into some of her fashion lessons for a while and this Sporty & Rich sweatshirt seems like a great purchase to emulate some of her coolest looks.

— Mayra Peralta, Fashion Editor
Mouse-Tache Socks by WrightFoot
Truth be told, I love fancy socks! As a full-time student and translator for EnVi, I spend most of my time typing away on my laptop while trying to keep my feet warm, which is how I discovered this small business — there are socks that you never knew you needed! In my case, I've found myself going crazy over lovely rodents with gigantic mustaches. Just enough hidden spice for my casual university fits.

— Sophie-Marie Ludwig, German Translator
Tom Ford Gloss Luxe in 20 Phantome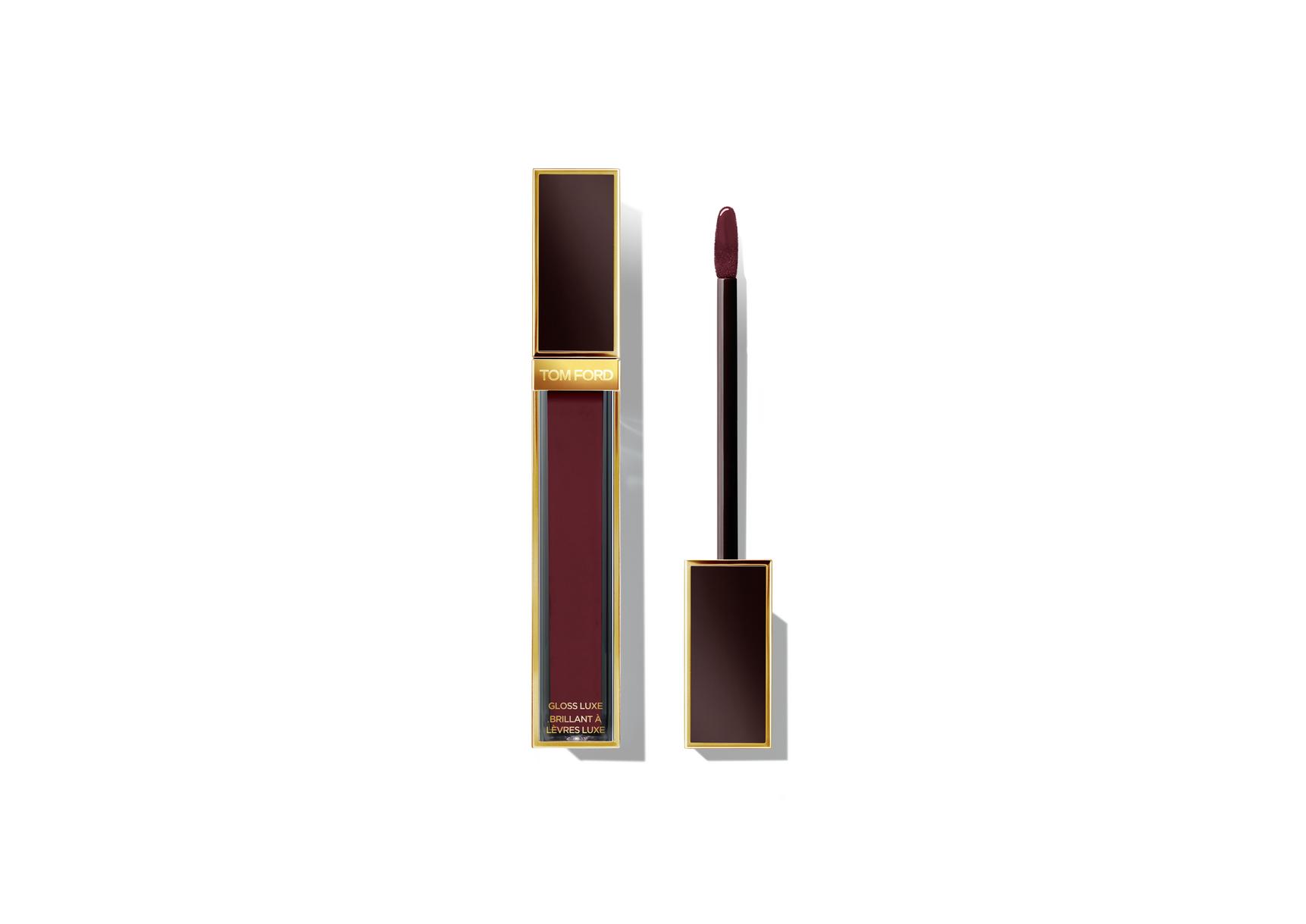 I was gifted the Tom Ford gloss in shade Tantalize last year and immediately fell in love with the formula and pigment! As I find myself re-falling in love with gloss again, it was only right to add this gloss to my wish list! I've also been meaning to expand my lip color range, and with it being winter, it seems like the perfect time to explore darker lip shades, and this gloss would be a great start in my journey!

— Chanel W., Beauty and Culture Writer
Simoy ng Haraya Soy Scented Candle in "Pasko" Scent
There's always a warm, fuzzy feeling during the holidays and I want to reminisce that even when it's already over. Imitating that through scented candles can help me remember the holiday spirits all over again! When I found out about this specific scent by Simoy ng Haraya, which is inspired by a Filipino Christmas morning, I told myself that this is a must-have!
It has notes of banana bread, cinnamon, and coffee and is placed in a minimalistic container with cute art showing how spending Christmas in the Philippines looks like.

— Aurora (Dawn) Rose Carpio, Advertising Editor
Campo VEJA x Mansur Gavriel Celeste
Over the past few years, I've been trying to incorporate more sustainable and ethically-made pieces into my wardrobe. As I've also become somewhat of a "sneakerhead" these past few years as well, I was excited to come across VEJA, a sustainable and ethical sneaker brand based in Paris and manufactured in Brazil. I've had my eyes on the Campo VEJA x Mansur Gavriel collab sneaker for about a year. The stunning monochromatic blue shade and pop of silver text will definitely make any outfit stand out!

— De'Andra (Dee-Dee) Johnson, Junior Podcast Producer
Kodak Ektar H35
This point-and-shoot analog camera is perfect for when I want to capture my travels without having to worry that I run out of film because this camera has a half-frame design – which means that I can get 72 photos out of a single 36-roll film!

— Carissa Alfiora, Indonesian Translator
Happy Cloud Suncatcher Set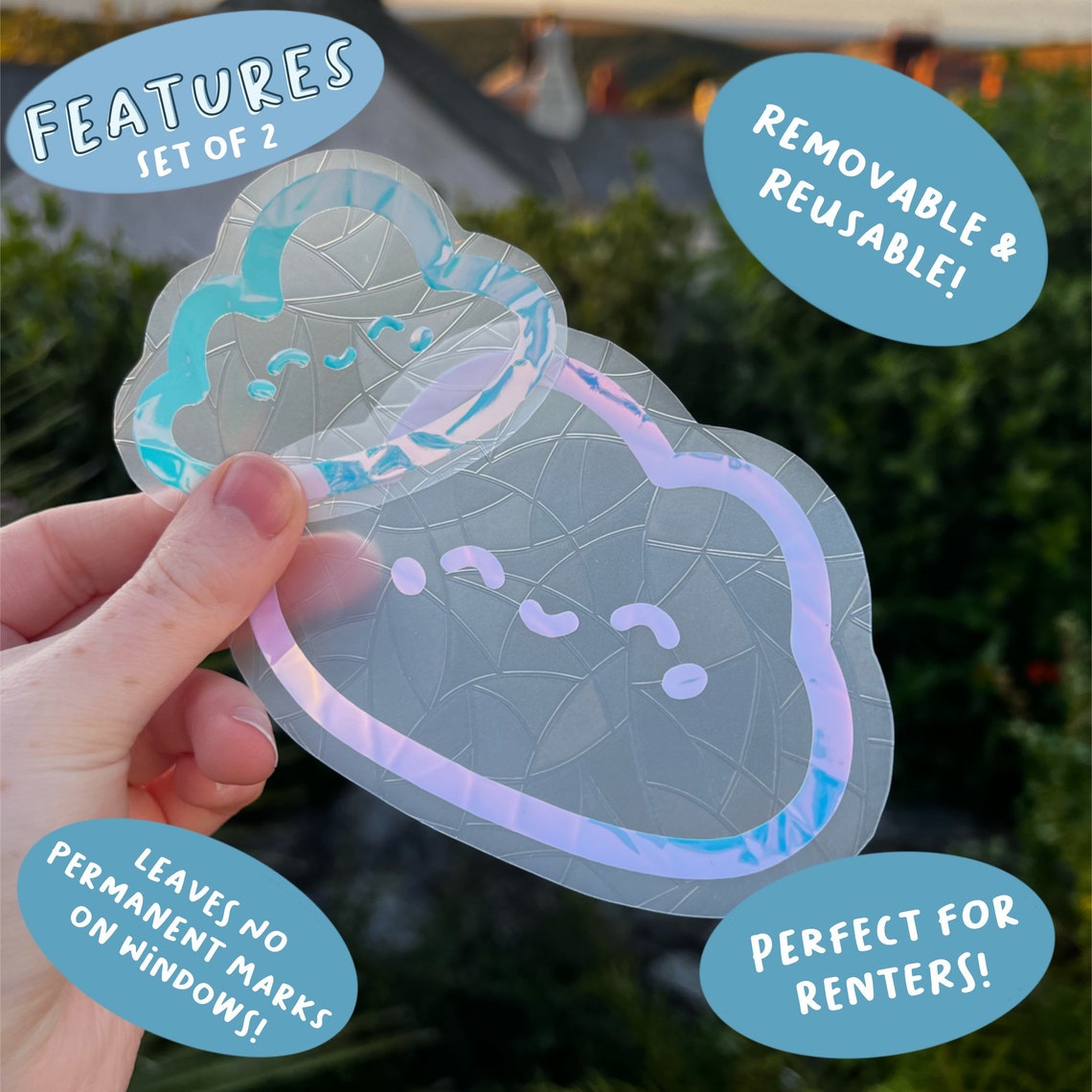 Even though I love my room and interior design, I'm sometimes missing a final touch, something special – These suncatchers do exactly that! Stick them to your window and wait for the sun to shine. That's all you need to have your very own little rainbow on your walls. And the best part? You can reuse them and always put them somewhere else!

– Sophie-Marie Ludwig, German Translator
Polaroid Hi-Print Printer
I'm in the process of changing the look of my room and this polaroid printer is what I need to complete the aesthetic I'm aiming for! I've been planning to hang pictures along my wall and wanted to mix my photocards with photos of my friends I can print out. Having this polaroid printer would not only be helpful for the redesigning of my room but in general for printing anytime!

— Jezelle Edora, Social Media Editor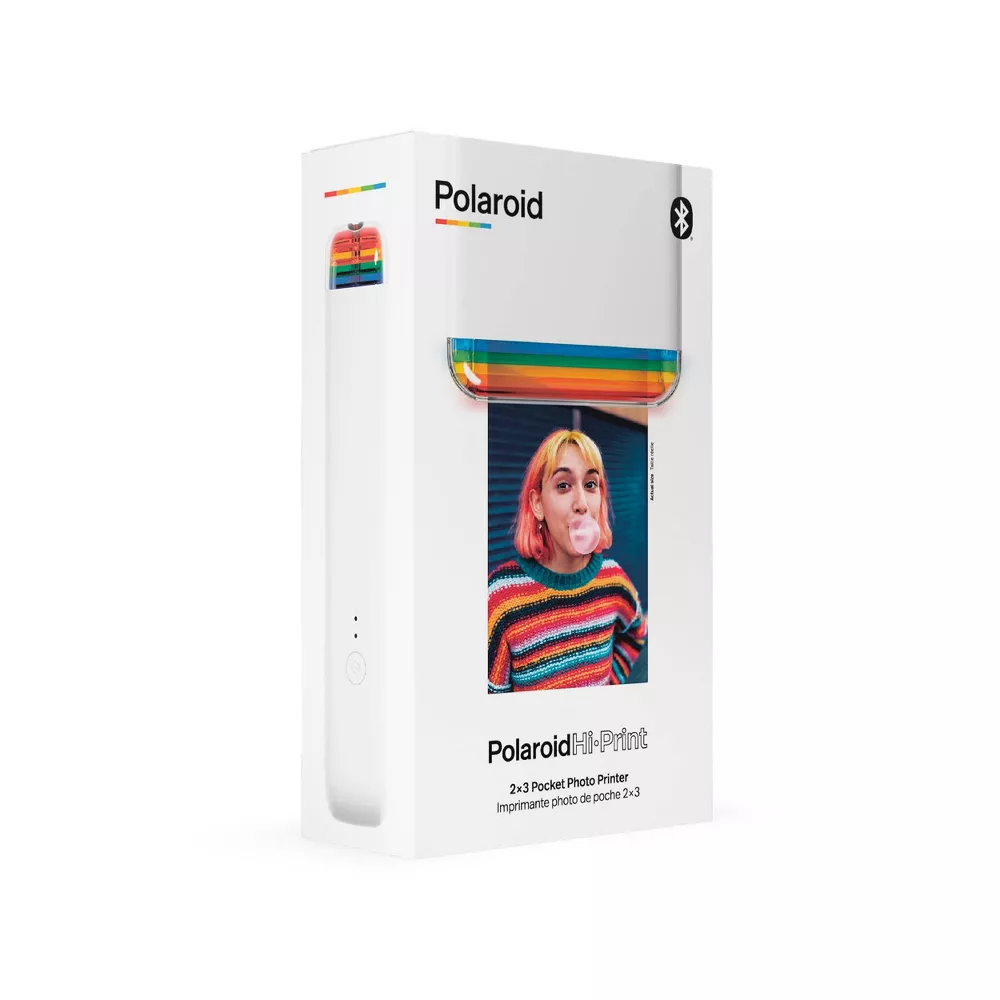 Interested in more recommendations from EnVi Editors? Check out 17 Sephora Picks by Team EnVi.