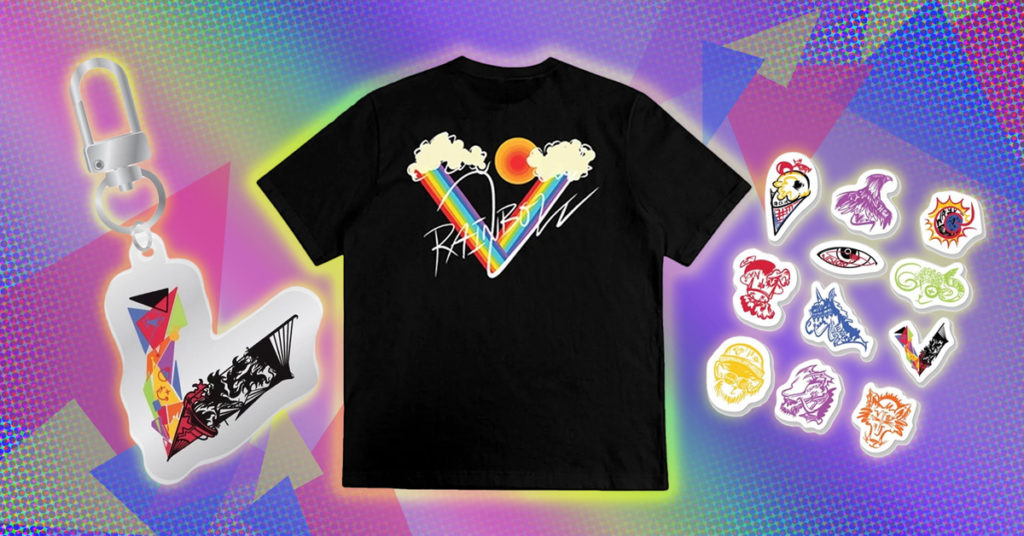 It's no shock that NCT is full of creatives; from composers to lyricists and artists alike. Many members seem to dabble in similar hobbies, with design being a common denominator, that leaves a vivid streak through the 23-member group. NCTzen are well aware of those who carry the visual artist tag; most notable members being Huang Renjun, Nakamoto Yuta, and Lee Taeyong. However there's one member in particular that seems to take the crown when talking about art. One member whose name comes to mind, and who reigns supreme. That member is none other than Mr. Chittaphon Leechaiyapornkul, also known as Ten.
Ten never ceases to amaze us when he turns his visions into masterpieces. Utilising every medium available to him, whether it be an iPad or pen and paper. His creations go as far as becoming inspiration for permanent ink, with fans tattooing his extraordinary scribbles onto their skin. His social channels are flooded with his own intricate doodles, with every post gaining the positive reception it deserves. His latest 'rough sketches' being influenced by his own two babies —"Prince Leon" and "Boss Louis".
Previously, during WayV's Rainbow V project, Ten developed a logo depicting a large V in the formation of an upside-down rainbow, surrounded by clouds and a warming red sun. In later videos, WayV members, such as Xiaojun, were spotted wearing clothing printed with the same logo, thich was later released as a small, solo-drop. NCTzen were left high and dry, waiting for SM to drop a full merchandise line featuring the design. There had long been hopes of Ten designing merch for WayZeNi and many took to Twitter expressing their want for such memorabilia. And now the day has finally come.
At 15:00pm KST, WayV's official Twitter account released the news: SM was finally releasing merchandise designed by NCT's resident Picasso, Ten.
The merch drop features five products in total including a tattoo + luggage sticker set (for those not quite brave enough to make it permanent—yet), an acrylic keyring charm, a smartphone deco set, a slit sweatshirt, and an eco bag. All hand drawn by ten, these designs scream originality and embody Ten's visionary outlook on life.
The keyring and sweatshirt feature a similar, modified version of the Rainbow V logo. Half the design explodes with colour, and the other half monochrome, capturing Ten's varied charms and personal styles—familiar to us from his previous works. The eco bag details a fun, almost-paisley-print pattern, with immaculate fine-lines, making for a functional statement accessory for any NCTzen. It includes a small metal hoop, allowing you to add and show off the keyring, with its iconic V motif that's seen throughout the line. Likewise, the motif is carried through the tattoo/sticker set and deco set, so you're sure not to miss out on repping Ten's creation.
Let's hope he is able to create more merchandise like this in the future. It has been highly anticipated and we can't wait to get our hands on some of these long await goodies. We know we're not the only ones.
Let us know what product(s) you'll be ordering by tagging us @ncity_mag on socials and using the hashtag #EnVi. Pre-order starts Friday 11th, December.