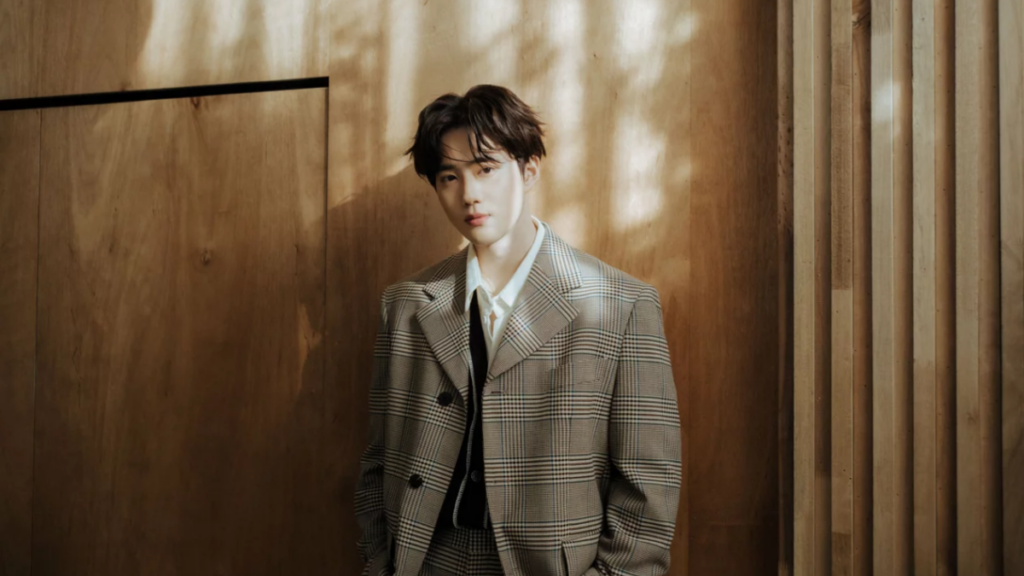 On February 13, after 18 months of mandatory military service and anticipation from fans worldwide, EXO's leader Suho has finally returned.
Suho left for his military service in May 2020, not long after releasing his first mini-album Self-Portrait–a gift for fans before enlisting. He is the third member of the group to complete his service. Members Xiumin and D.O completed their service in 2021.
While the other members complete their service, the active members of EXO have focused on their own solo projects, in both music and acting. With Suho's return, fans are already speculating a second album. 
A Caring Leader
Even though he couldn't participate in activities as an artist, Suho made sure to show his support and love for his members and EXO-L. Through social media posts, letters, and Instagram stories, Suho made sure to warm the hearts of fans now and then, expressing how much he missed them.
The day of his return, Suho even thanked EXO-L for waiting for his return.
As far from the idol life as he was, Suho's role as EXO's leader never changed. Even while in the military, he supported his members' solo projects and EXO's special album Don't Fight the Feeling, which was released before members Baekhyun and Chanyeol enlisted.
Fans Counted Days Until His Return
On D-Day, fans already welcomed him back with hashtags like #기다림이_즐거웠어_우린_사랑이야 #SUHOcomesToday and #WelcomeHomeSuho. Eager for his return, many new fans are excited to "meet" him for the first time,  as they became EXO-L after he enlisted. Some even tracked the days of his enlistment. Finally, the wait is over, and fans took their excitement to social media, sharing edits, fanart, and messages.
EXO's Chen and Chanyeol are scheduled to return in April and September 2022 respectively, and Baekhyun is set to return in February 2023. However, it is not yet confirmed if the group will have a comeback with the current active members.
While fans anticipate a return to music from Suho, listen to his first mini-album Self-Portrait here. To stay up to date on upcoming projects, follow Suho and EXO on Instagram.