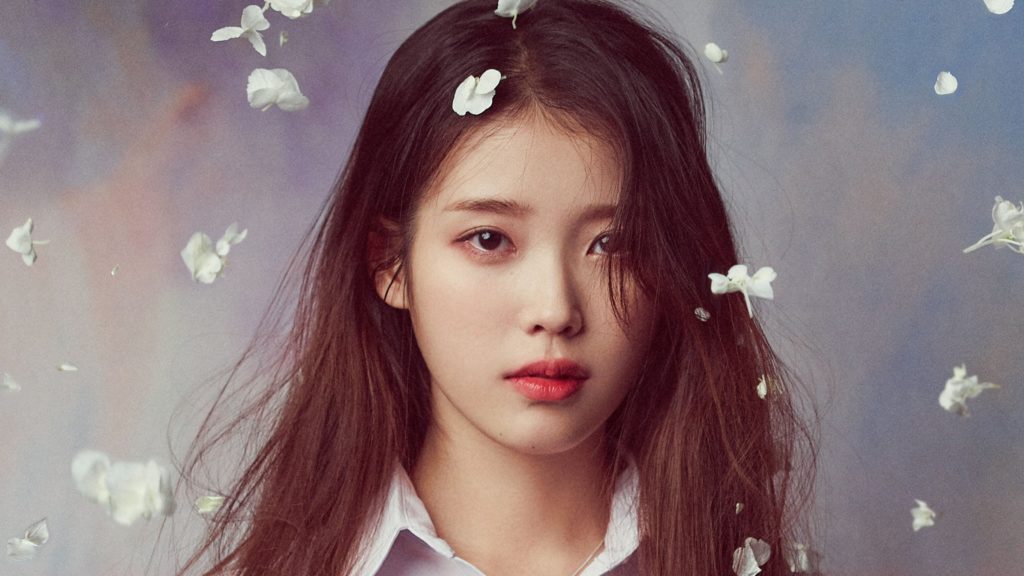 Known for her sweet and pure voice, Lee Ji Eun, also known by her stage name IU, has captured the hearts of many people. After IU started her career as a singer, acting was next on her list, and she took  a number of captivating roles in K-dramas. In ACT!ON's Stage to Screen series, we introduce IU as our next idol who has had a break-through acting career. 
Singer IU
Born in Seoul, South Korea, IU became a trainee for Kakao M (formerly known as Loen Entertainment) in 2007. IU represents I and You to become one, you and me, with music. At 15-years-old, she made her debut in 2008 with her EP called Lost And Found. By 2010, her song "Good Day" gained lots of attention, allowing her to win Best Vocal Performance Solo at the 2011 MAMA awards.
Her most recent releases include her album Palette, as she uses coming-of-age characteristics to express her fourth album. Four years later, IU's fifth album LILAC was released, dedicating it to the end of her 20's. LILAC gained its popularity making its way into Billboard's K-Pop 100 and winning Album Of The Year (Daesang) at the 2021 MelOn Music Awards.
Actress Breakthrough
IU made her acting debut in 2011 with Dream High alongside idols like Bae Suzy and TaecYeon. Soon enough more doors had opened for her as she proved to be a well promising actress. Taking on the role as Hae Soo in Moon Lovers: Scarlet Heart (2016), the historical romance K-drama would be the turning point of IU's acting career as her performance left a great impression allowing her to take on more lead roles in the future.
IU continued to take on bigger roles as she stars in other dramas. In her K-drama My Mister (2018), viewers were able to see her role as a strong independent woman who struggled financially as she lived a difficult life. She had to find a way to seek comfort and heal past scars in her life. My Mister will allow you to understand the pain people may suffer in their life as they try to become a better person of themselves.
Persona (2019) allowed IU to play many different roles as the series is based on four different stories, each with a different director. It contains four episodes with segments called "Love Set," "Collector," "Kiss Burn," and "Walking at Night." The mini series showed emotions like determination, love, revenge, and sorrow.
Receiving high ratings as it was the most viewed tvN drama of 2019, Hotel Del Luna (2019) had IU as Jang Man Wol, the owner of a hotel that served ghosts who fulfill their unfinished business in the real world before passing on to the afterlife. Jang Man Wol was cursed due to her past sins. She met a human who became the hotel manager and helped her lift the curse placed upon her. The drama is filled with a mixture of sorrow and heartwarming emotions that will surely leave the audience in tears.
Outstanding Awards
Showing her passion as an actress, IU has won awards for her memorizing acting skills. She has won Best Couple Award at the KBS Drama Awards (2013) and the SBS Drama Awards (2016) for her roles in You Are The Best! (2013) and Moon Lovers: Scarlet Heart Ryeo (2016). At the KBS Awards (2013), IU won Best New Actress for You Are The Best (2013) and Bel Ami (2013). Her popularity increased tremendously as she recently won Most Popular Actress at the 55th BaekSang Arts Awards (2019).
Future Roles
New projects are on the way for IU as fans await for the release. IU has been casted for the upcoming webtoon based drama Money Game which is set to release later this year.
The upcoming film Dream, starring IU and Park Seo-Joon, is currently being filmed. The film is about a soccer player who is involved in an unexpected case which he received disciplinary measures for. A producer visits the national soccer team as they plan to make a documentary, having the two coincidentally meet each other. The film is set to be released later this year.
IU is ready to show fans a new chapter in her acting career. We can't wait to see her upcoming projects! You can check out her music on Spotify and Apple Music.
Looking for the latest ACT!ON news? Check out Squid Game making history at the 28th Screen Actors Guild Awards here!