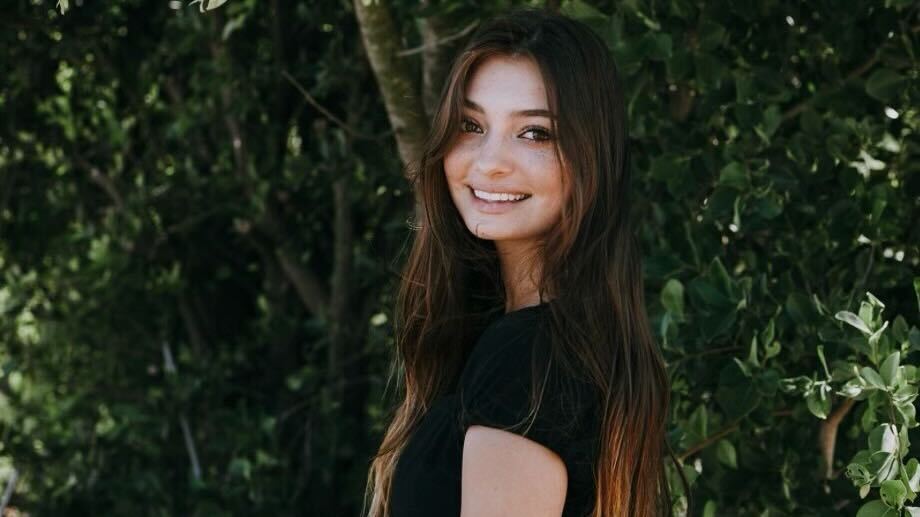 From taking a leap of faith to putting her feelings behind beats, emerging pop singer Kylie Muse is ready to show her talents to the world. EnVi had the pleasure to talk with Kylie about her popularity on TikTok, her writing process, and her inspiration for her latest song "Burning Home."
One App Changed it All
During the peak of the pandemic, Kylie took to TikTok in August 2020 to start sharing her songwriting abilities. Very quickly, she started to get requests from her followers to make songs based on situations they have been through. "The main reason I did this was to push myself out of my comfort zone when it comes to songwriting. I wanted to write songs based on something that was not my idea and something that I may have not personally experienced." As time went on, she created mini songs about love and loss, friendships, and being confident. Kylie went on to add that writing based on the experience of others really helped her grow as an artist and she wouldn't want to stop anytime soon.
As time went on, she started to post snippets of her own songs on the platform. While doing this, and being inspired by other singer-songwriters posting their own original songs, Kylie said, "I finally gained the confidence to try it out." The more snippets she released, the more love she was getting from onlookers who became supporters.
In her videos, Kylie is always so bright while creating lyrics to help her followers cope with any situation that they are in.
Like most artists, Kylie was always passionate about music and her passion goes as far back as her toddler years. But of course, sometimes doubt and the pressure of the world may set in. During middle school and high school, she took a break from trying to pursue her dreams but realized she would be doing  a disservice to herself. She added, "you create your own reality." At last, she found her passion again to go after the career that "sets your soul on fire."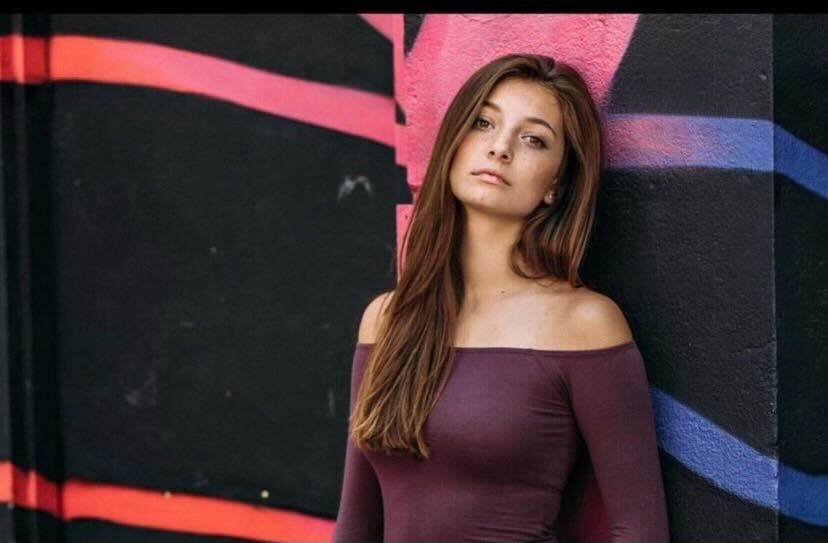 A Beautiful Flame
One of her recent releases, "Burning Home," is a powerful ballad that hits home to a lot of people. She says she wrote this song for her father; depicting the broken relationship that he had with her soon to be ex-stepmother. She explained on TikTok that this song is for people who "gave everything to someone and it was never enough." EnVi asked about her Dad's reaction and his feelings. "He felt really comforted by the song." Kylie even posted a video on TikTok showing his reaction. He started to seem nervous as the song started to begin. Throughout the video he was tearing up but at the end you could feel how proud he was of his daughter. Her ex- stepmom also listened to the song."I do not think that it's a coincidence that out of all of the days, I released it on her birthday. And honestly I had no idea when her birthday was but it happened to be the 'Burning Home' release date."
As of now, there are no plans to make a music video, but Kylie did share with us some of her ideas. She added "I had a dream about the video actually." In her dream, the video started off with her Dad, two brothers, and Mom living their lives as a loving family. As soon as her ex-stepmom came into the house, took her Dad by the hand and the house started to go up into flames.
Time For Yourself
Listening and writing emotional songs can take a toll on anyone. EnVi asked Kylie how she likes to unwind after having a passionate writing session. "The writing process is actually my biggest de-stressor." Writing allows herself to get all of the feelings out of her body and head and transfer them to a piece of paper. When asking about her writing process, she describes herself as "a lyric person." Kylie always starts her songs off with lyrics then puts the melody behind them. While talking about her music, she mentions working with singer Jack Conway. "I'm beyond happy to have him as my teammate. He understands me and my visions for my music and is able to perfectly capture it." She continued to express her gratitude towards him for helping her elevate her music and her songwriting skills. 
Aside from music, Kylie really enjoys journaling, hanging out with her dog, and reflecting on how she could be the best person possible. 
On to the Next
On her journey, Kylie wishes to always inspire others to follow their heart. Recently she released a new single "Ew," looking back on a love that used to exist and trying to understand why the feelings were there. EnVi asked if there is anything that she would like to say to her supporters to which she replied, "Yes! I LOVE YOU GUYS SO MUCH AND APPRECIATE EVERY SINGLE ONE OF YOU! I will continue to hear you guys and create music for you guys. Seriously, your support means so much to me." She also made a point to say "Bet on yourselves more, become who you want to be."
Thank you so much to Kylie for speaking to us. If you want to learn more about her, you can follow Kylie on TikTok and Instagram. You can also listen to "Burning Home" and her other songs on her Spotify.
Want to find a new artist to listen to ? Check out our interview with Doctor Yizzle.