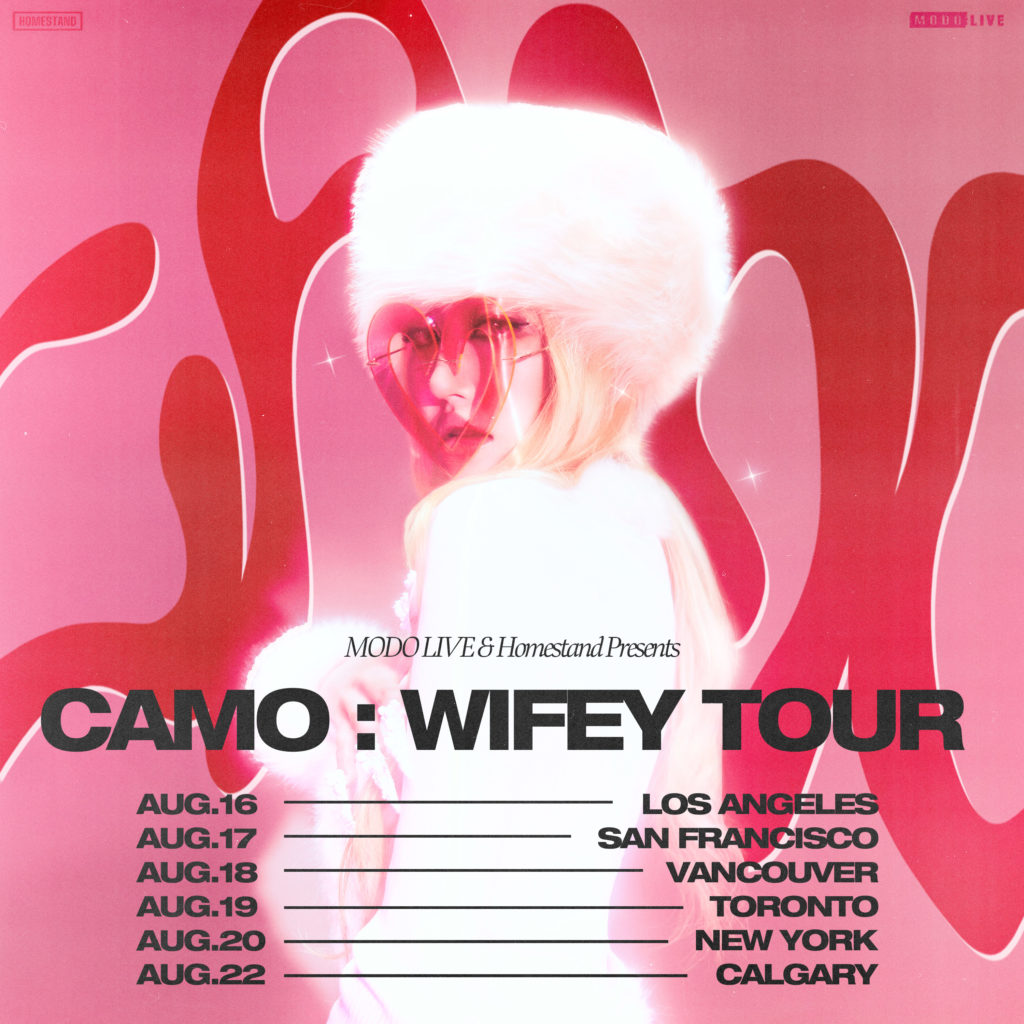 Preparation is the word CAMO uses to describe her 2022 so far. "I was down in 2021, but thanks to everyone, I got much better and found purpose," she discussed via email with EnVi ahead of her North American tour, "CAMO: WIFEY TOUR." The first half of 2022 has been full of positivity and growth for the rapper who has graced the stage at several shows in Korea. After the release of her single "Freak Like Me," she collaborated with Coogie and Paul Blanco, remixing "Good Night," which the former released in January.
After putting up a stellar performance in Europe last year, CAMO will serenade and interact with fans in six cities across the United States and Canada in August. Kicking off her tour in Los Angeles on August 16, she will host shows in San Francisco and New York, also with first-time visits to Vancouver, Toronto, and Calgary. 
Tour poster courtesy of Unbound Entertainment.
The CAMO Experience
CAMO believes her first live performance was in 2019, in front of her friends. Age 21 at the time, the songwriter had just begun writing lyrics while studying International Economics and Law at the Hankuk University of Foreign Studies. Years later, the rapper has made a name for herself as an energetic performer whose live shows are intimate, lively, and full of surprises. Describing her fans as friends, CAMO constantly interacts with her audience during her live shows. High fives, hugs, sharing drinks, and dancing with fans are among her favorite activities during performances. The artist never misses the opportunity to take pictures with her audience and hang out with fans after her performance.
Her fans are not the only ones who enjoy her live performances. For CAMO, her live shows are a give and take. Gifts, cheers, and singing at the top of their lungs are among the ways fans reciprocate the love. "It's just a lot of fun!" CAMO tells EnVi about her performances. The excitement, reactions, and synergy have a lasting impression on her. They make her feel inspired, comfortable, loved, and touched.
The hours and minutes which lead to these memorable moments, however, are far from pleasant. Detailing a pre-performance routine, CAMO said she tries to save the most energy for the show. Saving her energy could result in the singer being extremely calm in some cases and sensitive on other days. "Sorry to my 502 fam, Definitely a work in progress!"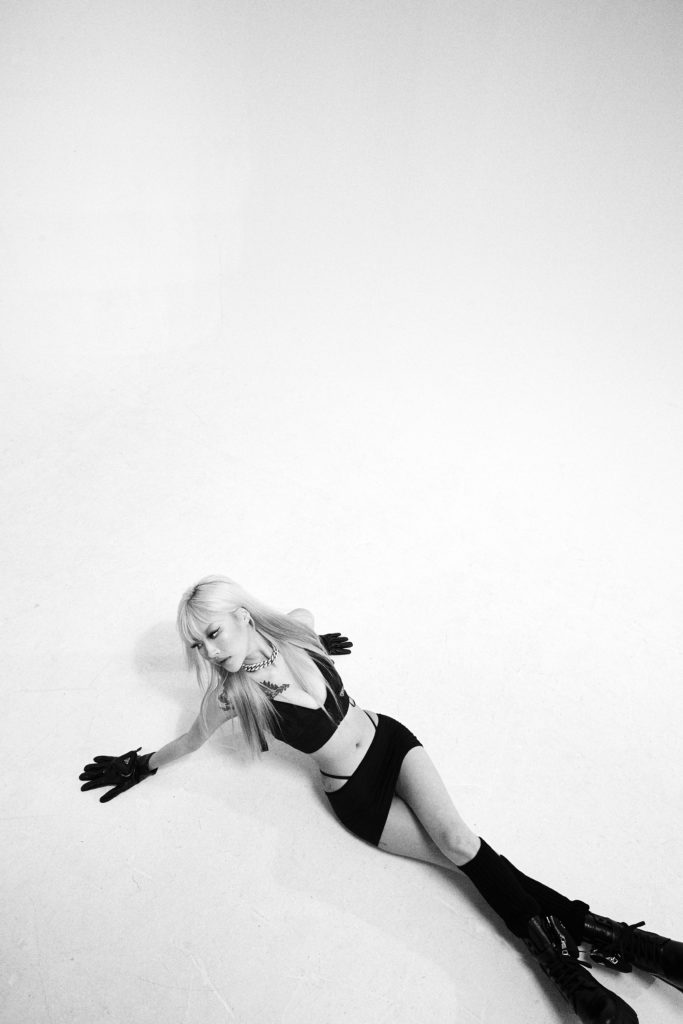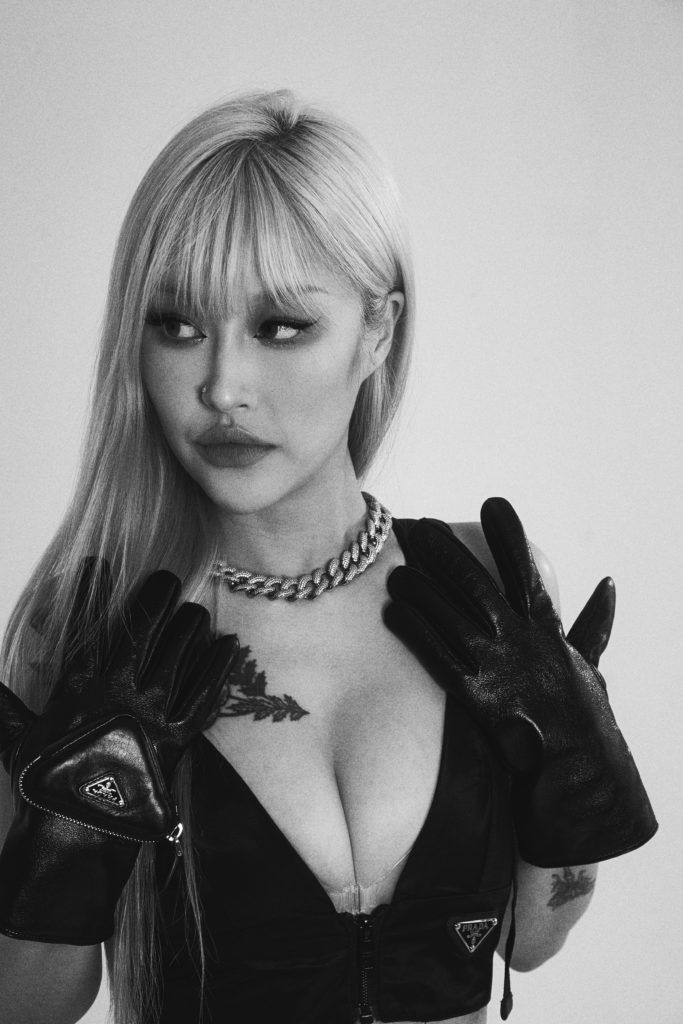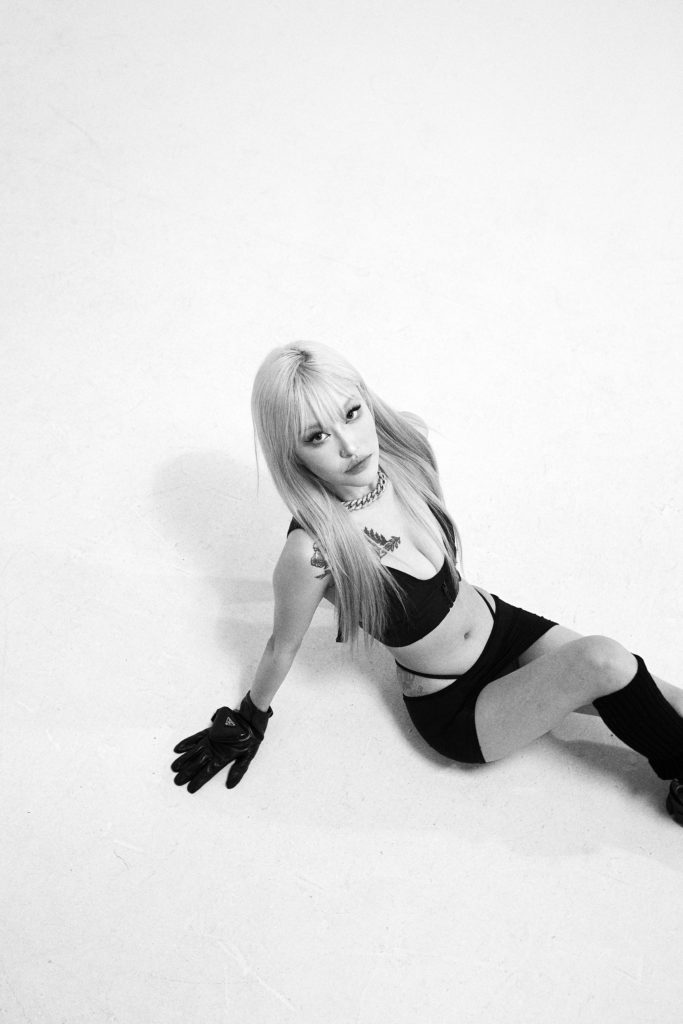 Europe GOT SEOUL With CAMO
For her first interaction with international fans, CAMO traveled to Paris and London for the Seoul Therapy-curated GOT SEOUL concerts. "It was the first time I realized I wanted to do this everyday," she said about her experience in European cities. Unforgettable, Mind-Blowing, GOOD VIBES, and a thrill as never experienced are the words a grateful CAMO used to describe her GOT SEOUL performances.
CAMO has had several unforgettable experiences while in Europe but deems her meeting with fans in Paris the fondest of them all. She was smoking a cigarette on the balcony when she saw people waving and shouting something at her from across the street. As soon as she realized they were her fans, she went downstairs to meet them. "It was such a good time. I will never forget it."
Overwhelmed by the love from her European fans last year, CAMO told us she would love to revisit Paris and London. Included in her wishlist are Asian cities and other American cities she would not be visiting this August. The feeling is mutual. When she announced the WIFEY TOUR, European fans were sad at the exclusion of their cities.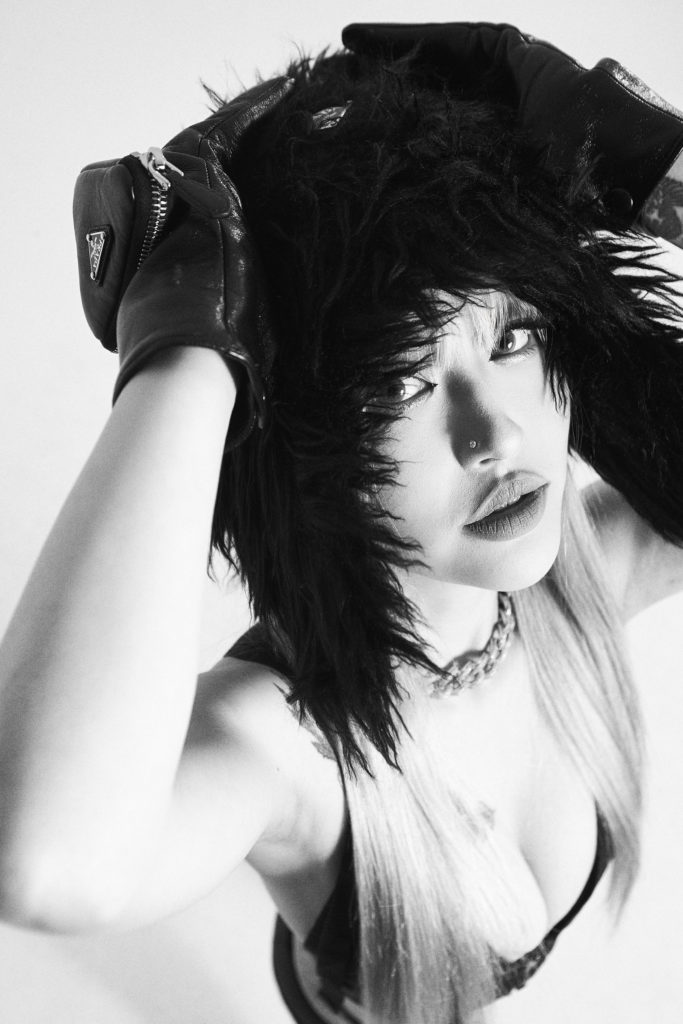 Wild Fashionista
With her bold, edgy, urban fashion style, CAMO exudes confidence with every outfit she puts on. Fitting dresses, strapless blouses, jumpsuits, baggy pants, and sports bras which show off her tattoos and Louis Vuitton necklaces are among her favorite outfits.
As much as she pays attention to her casual looks, CAMO puts in a lot of work for her stage outfits. The rapper styled herself for her recent shows in South Korea. One item CAMO pays extra attention to when styling for shows is her strapless bra. "I wear a lot of strapless tops, and a strapless sticky bra is a must-have." Giving us a TMI, she said. "I bought like eight different products to see what is best for me, to find the one that lasts the time and sweat."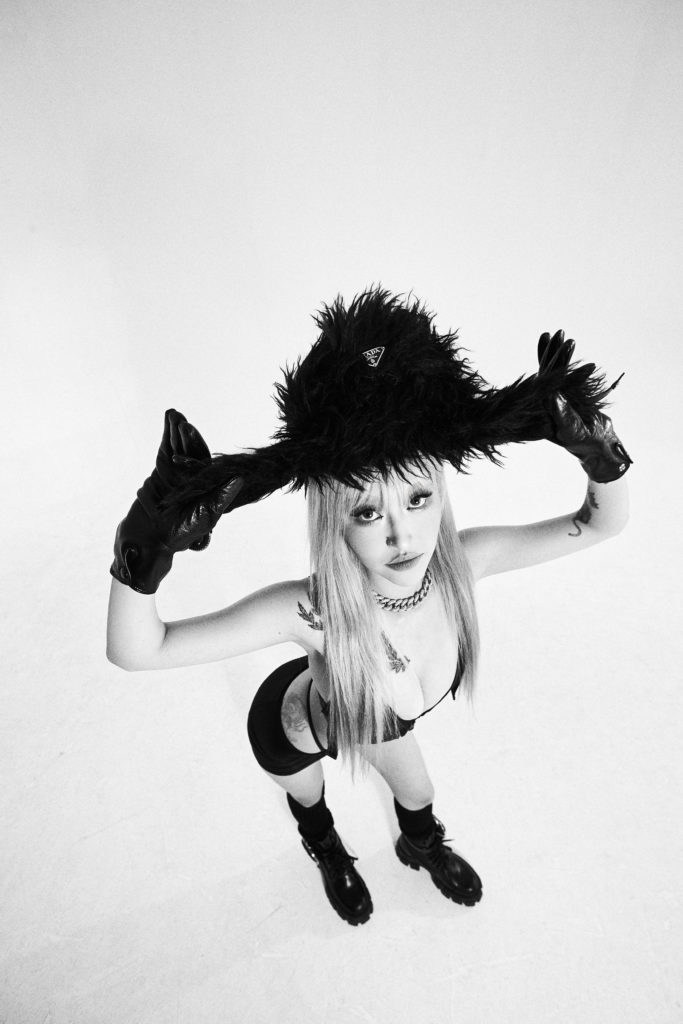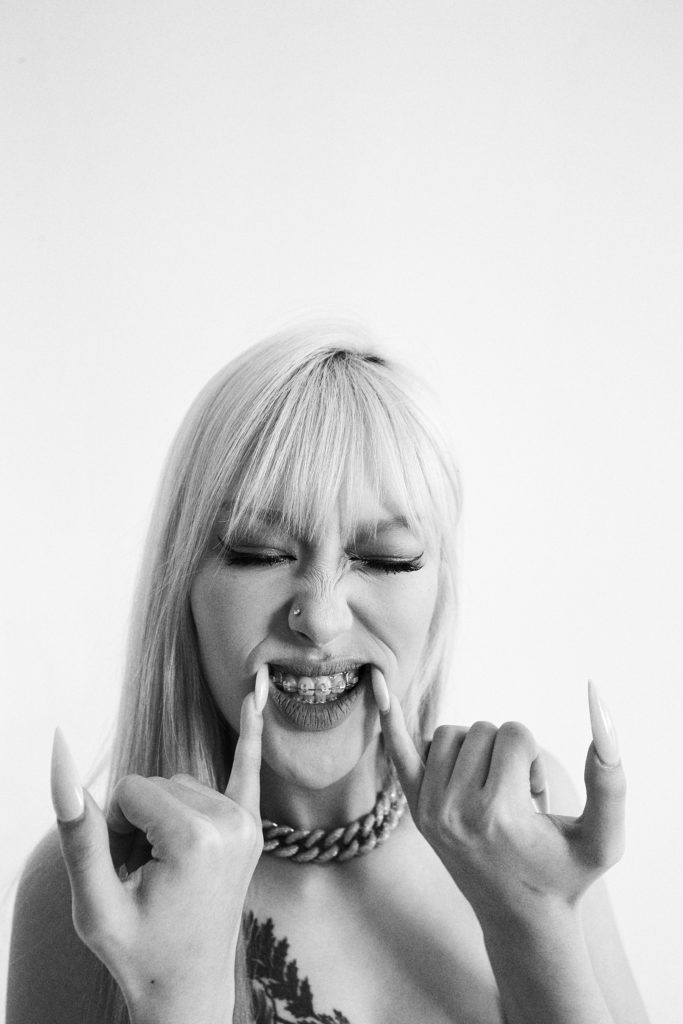 The WIFEY TOUR Foretaste
CAMO promises a whole new world while on tour in North America. She is excited about performing in Canada, home to rapper Drake, one of her musical influences. Further spicing up her upcoming show, the rapper will preview an unreleased song. EnVi asked for details of the new single. An excited CAMO replied, "it will SERVEEEEE, and you will find out! Hehe!"
Leaving a message to her fans who will be seeing her live, CAMO said, "I'm just thankful to everyone who spared their time and is trying to come see me. I hope I don't waste their time and make it worth it! I'll try my best to the end, and I hope we make great memories together. Love you so much!"
Getting to Know CAMO
Park Chaeryung, who goes by the stage name CAMO, made a fierce debut in March 2020 with the EP ICE. She is known for her bilingual lyricism, unique tone, catchy melodies, and bold declaration of self-love. Two years since her emergence in the industry, CAMO, whose name is an acronym for Cash Money, has had a couple of hit songs, including Freak Like Me, WIFEY, and Life is Wet. She has collaborated with top Korean hip-hop acts like Coogie, Simon Dominic, BIBI, and JMIN, among others.
While anticipating her tour, check out her discography on Spotify, Apple Music, and YouTube. Connect with her on Twitter and Instagram.
Want to discover more music content? Read all about JUNNY's new album here.