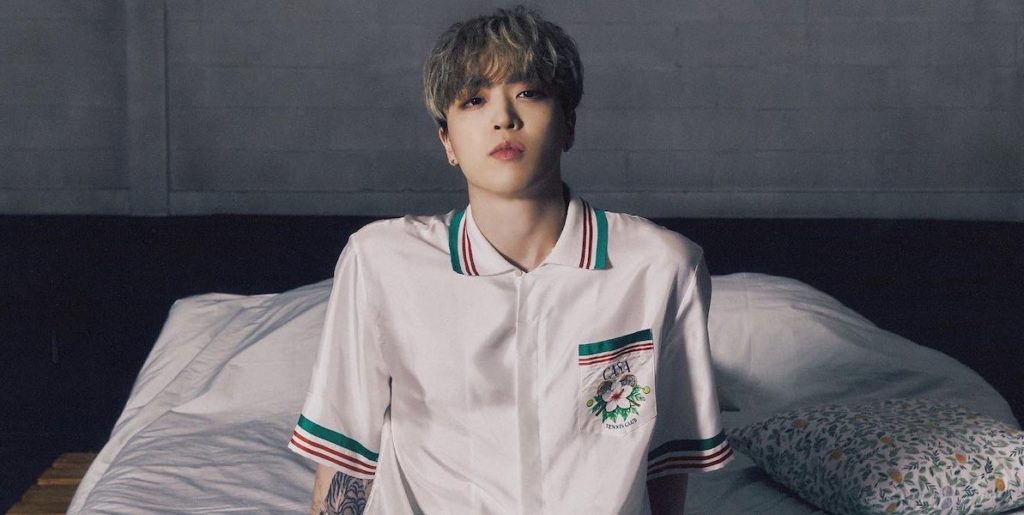 On June 23, Korean-Canadian singer-songwriter JUNNY released a new track titled "Color Me" featuring solo artist CHUNG HA. The two accomplished vocalists joined forces to deliver a soothing yet vocally intricate song. This is JUNNY's second pre-release single for his upcoming full-length album.
"Color Me"
"Color Me" is an up-tempo track that starts with JUNNY harmonizing with a heavy-beat instrumental before singing. The music video begins with a slightly ominous feel as JUNNY switches between being in a dark room and standing outside with an almost dark sky behind him. The song highlights his vocal range, as he effortlessly hits high notes throughout the song.
CHUNG HA joins after the first chorus and dances fluidly in a dark room with laser lights. Her vocals blend effortlessly with JUNNY's and, with the hazy visuals of the music video, set a sensual vibe. The lyrics reflect this as the pair sing about a physical yearning for a lover, using the effect of colors to convey the depth of these feelings.
Previous Collabs
JUNNY is quickly marking his place in the music scene. Though he only moved to Korea from Vancouver in 2018, he has already collaborated with several prominent artists including pH-1, KAI and Baekhyun of EXO, IU, NCT DREAM, NCT U, NCT 127, JAY B, and more. Most recently, he released his first pre-release single titled "Get Ya!" featuring pH-1 on May 2, 2022, which has 700K+ Spotify streams so far.
Prior to this, JUNNY had collaborated with GOT7's JAY B on several tracks including "nostalgia" and "Fame." After its release, "nostalgia" was number one on multiple iTunes charts and in the Top 10 on iTunes charts in eight countries.
First-Ever Tour
Between songwriting, composing, and singing, JUNNY has proven that his versatility is a force to be reckoned with. He continuously explores different genres and themes with his music. Along the way, the musician regularly shares his gratitude for fans.
"Color Me" was released after JUNNY announced his first-ever tour. On August 27 and 28, the artist will be performing in Paris and London and will be joined by rappers BLASE and DJ MIN JEONG.
Want more JUNNY? Check out our interview with him here!