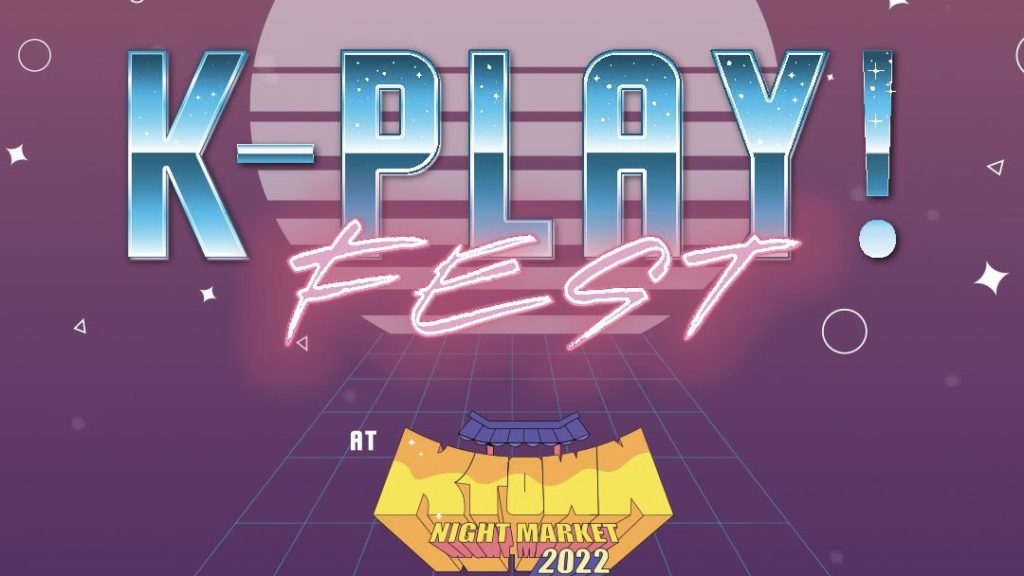 Gathering K-pop fans in Los Angeles, K-PLAY! FEST is set to return to the heart of Koreatown at the KTOWN Night Market this summer.
Located at the Robert F. Kennedy Community Schools, the weekend-long celebration of K-pop is set to take place on June 17-18, 2022. From photocard trading and random dance plays to various food vendors, K-pop fans are guaranteed an all-welcoming experience.
Admission fees for the event is $10.00 USD for per day if the ticket is purchased at the door. If the ticket is purchased online then the fee is $10.00 USD for both days. Tickets can be purchased on the K-PLAY! website at any time prior to the event. 
However, a ticket giveaway is currently being held through the K-PLAY! FEST Twitter account. For a chance at five tickets, those who meet the requirements are free to join following the instructions!
Following a spectacular debut at the Fairplex early this year, the fan-hosted festival eagerly awaits a second run this summer. Keeping COVID-19 protocols as detailed by the Department of Health and the State of California, the event has plans to ensure a safe environment for all attendees.
With summer coming, K-PLAY! FEST looks forward to a wonderful season with K-pop fans. Brought to attendees by several sponsors such as Sneaker Expo, The Eat Show, Asian American Expo and the creators of ANIME Impulse, the festival is sure to engage all individuals.
For those who wish to be a vendor at K-PLAY! FEST, spaces are given on a first-come, first-serve basis. More details can be found on their website with general notices and in-depth outlines stating any specifications.
Additionally, knowledge of K-pop choreographies will be put to the test through Random Dance Plays as popularized on social media.
With exclusive performances from local K-pop dance cover groups, attendees can watch their favorite stages from ensembles both established and on the rise. Performer applications are open on the K-PLAY! FEST website for those who wish to perform as well.
As photocard trading rises in popularity on apps such as Instagram and TikTok, K-PLAY! FEST will host decorating and trading areas to ensure fans secure their favorite cards. Featured on their website, a spreadsheet can be located to search for that sought-after photocard!
Understanding the importance of facilitating a safe community for K-pop fans, the fan-hosted festival seeks to connect individuals. By sharing a common interest in groups, biases, and Korean culture, attendees are ensured a memorable experience.
To properly carry out a two-day festival, the K-PLAY! FEST team is searching for volunteers as well. Assisting the festival with special tasks, volunteers do not need any prior experience other than a passion for K-pop. Apply here!
Want more? Check out Jackson Wang and CL at Coachella here!