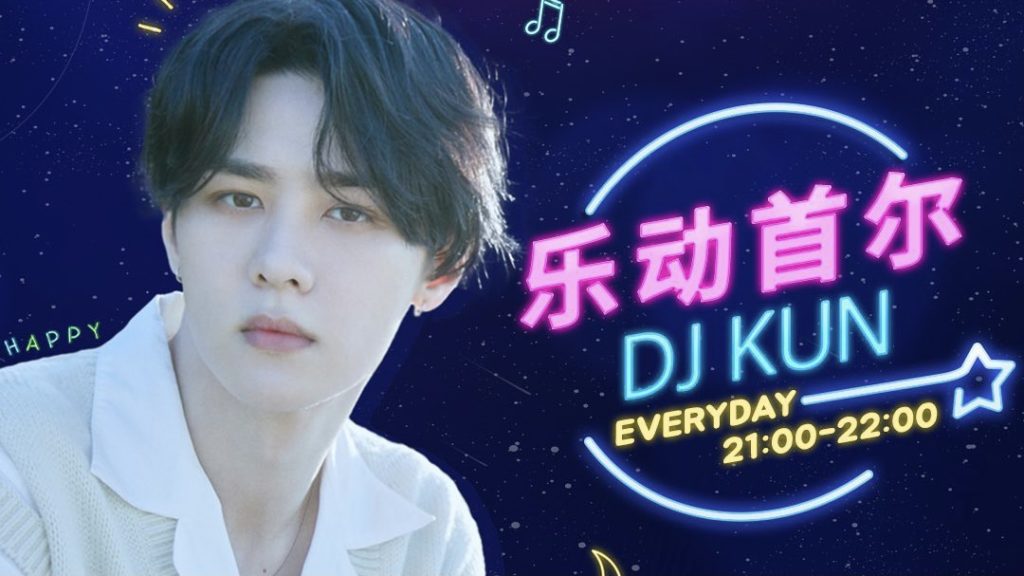 On October 5, Kun from WayV released a self-composed jingle on Soundcloud for his newly attained role as DJ for TBS eFM's "Akdong Seoul." The light medley wordlessly describes all the positivity and fun that Kun brings to the broadcast and is a great introduction to what the radio show has to offer.
KUN, THE MUSICAL GENIUS 
Kun has been the magic behind many of the projects WayV has released on their YouTube channel this year. He has produced and arranged most of his bandmates [PlayV] projects including Hendery's "Wukong" and Yangyang's "Leonidas." He has also put his own personal color on WayV's previously released tracks like "Action Figure", and covers of popular songs like Sam Smith's "How Do You Sleep" and Honne's "Free Love" featuring Chenle from NCT Dream. Kun has shown his passion for music in multiple projects in the last year, and we can't wait to see more! 
AKDONG SEOUL X NCT 
Akdong Seoul is a Chinese radio show based in Seoul that features new guests and themes in daily live streams. The segments of the radio show include "Today's TMI," "New KPOP Songs," and "Quiz Show." There are so many amazing guests that have been on the show, and the members of NCT are frequent visitors. Renjun from NCT Dream was the first member to host the show from January 2020 to October 2020, coined by fans as "Renra." Fellow NCT Dream member, Chenle, also came in as host for a short while . Chenle recently announced his departure from the show and that Kun will be taking over as host of "Akdong Seoul." Chenle and Kun previously worked on the show together for 'Top of the Akdong Seoul' Sunday broadcasts, and have been known for their amazing chemistry on-screen and off-screen. 
You can listen to Kun on Akdong Seoul every day from 8 a.m to 9 a.m EST on TBS eFM's YouTube channel. 
COMING SOON
Recently on LYSN's DearU Bubble messenger, Kun shared a picture of him working on a song in his studio with the caption "I didn't disappear." Fellow WayV member, Xiaojun, has also stated that he has been in the studio working hard. Fans speculate that this could be an upcoming project for WayV's comeback! What do you think?
Want to see more of Kun? Check out his SoundCloud, and our coverage of the "Action Figure Remix!"
Thumbnail courtesy of @tbsefm_yuedong