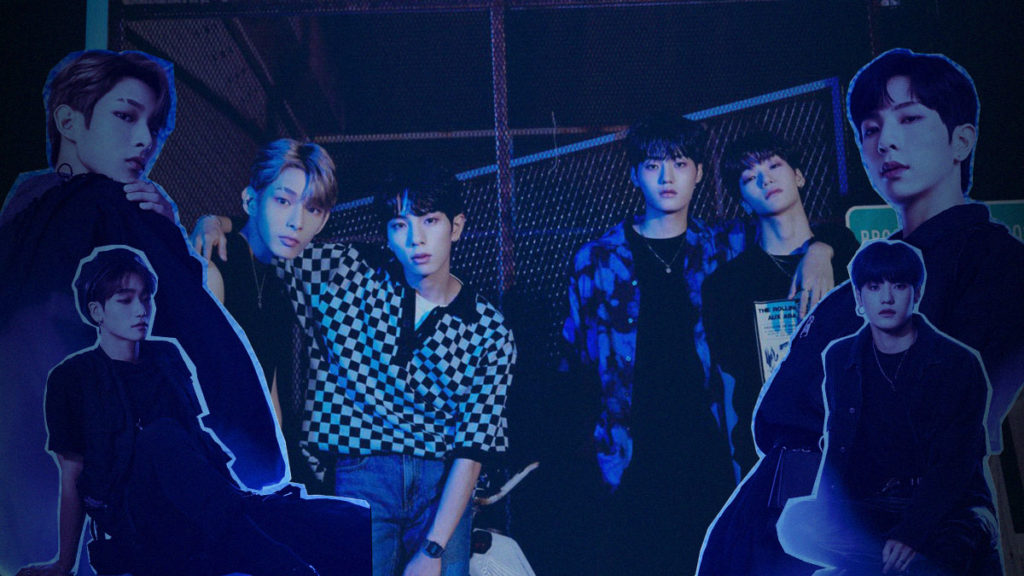 These days, it seems that light is something everyone could use a little bit more of. Newly debuted boy-group LUMINOUS are here to help with that. The four piece—Youngbin, Steven, Suil, and Woobin—made their debut with mini-album YOUTH and lead single "RUN" on September 8, 2021, to much anticipation. The group spoke to EnVi about their pre-debut releases, new album, and their hope for LUMINOUS' bright future ahead.
Learning to Shine
Though LUMINOUS recently debuted, they've been crafting a vision for how to spread light since before their debut. In August, they released their pre-debut mini-album VISION. The lead single, "Dreaming LUMINOUS," set the tone for the group and what they wanted to stand for musically, out of the gate. The other four tracks on the EP were solo songs to introduce each member, which reflected their interest in R&B and hip-hop.
While VISION was heavily influenced by hip-hop and R&B, the members of LUMINOUS are passionate for any music that comes their way. "Our group tries to [have] no limits, we want to try all genres," they excitedly proclaimed. Upon the topic of taking on the challenges of any music, Suil addresses the challenge he faced with his pre-debut song "ROD (ride or die)," "I wanted to unravel the love-hate relationship with a song."
The path they've taken to debut has been one filled with excitement, they told EnVi. "Our favorite part of preparing for our debut was the filming of the music video for our song and then being able to see the finished product."
That preparation, of course, came with cool experiences and learning, both applicable inside and out of idol life. "I think there is a lot to learn from every situation," Youngbin said.
Light that Connects
LUMINOUS are proud of their pre-debut foundation, but now the moments they've dreamed of have finally arrived. "When we first saw our names on music platforms, the first day we performed on a music show, and our first mini fan concert was when it felt real that we had debuted."
It's clear that they are thankful for their debut with YOUTH, but inspiring their fellow youth is what drives them. "[We're] excited to be able to enjoy the stage with our fans."
Together, the message they tell in their debut is one of comfort to youth just like them. Bringing up the album elicits excitement across the members. "We love our title song, RUN, the most," they exclaim. And it's understandable why they feel that way. The song has been able to resonate with fans across the globe and has racked up over ten million views on YouTube since its premiere.
"RUN" speaks to the feelings of being overwhelmed, and wanting to run away from all the pressures of everyday life. It's a comfort to have music that talks about the shared experience of adolescence. "So much pressure, don't know what to do / I hate my own reflection in the mirror," they sing in the first verse.
It's not just the lead single, the whole album is meant to comfort fans, they say. "Our album contains the good and bad parts of being a youth. It is an album that sympathizes with and comforts us in the same way."
View this post on Instagram
A Glowing Future
This idea of comforting fans ultimately culminates in their group's concept. According to the Merriam-Webster Dictionary, 'luminous' means something is "emitting or reflecting usually steady, suffused, or glowing light." LUMINOUS as a group aims to bring light into the world too. In fact, each member represents a different kind of light.
"Youngbin symbolizes the brightest highlighting gleam that leads with light. Suil symbolizes lightning as he leads the light with a twinkling glare," they said, listing off what they each represent. "Steven symbolizes fire as he represents the highest temperature of light, filled with striking charisma and passion."
And when Woobin the youngest chimes in, it's noticeable that bringing light to their fans' hearts is something that means the world to him. "I represent moonlight! A mysterious light that captures hearts and emotions."
As we wrapped up, EnVi asked the members how they see their futures as artists who spread light. "This is a team that represents the story of young people who constantly challenge themselves with life. That is why, like our lives, the story of LUMINOUS will continue."
Want more LUMINOUS? Listen to their debut EP YOUTH on Spotify and Apple Music now and check out our coverage of their debut!
Thumbnail by Mal.