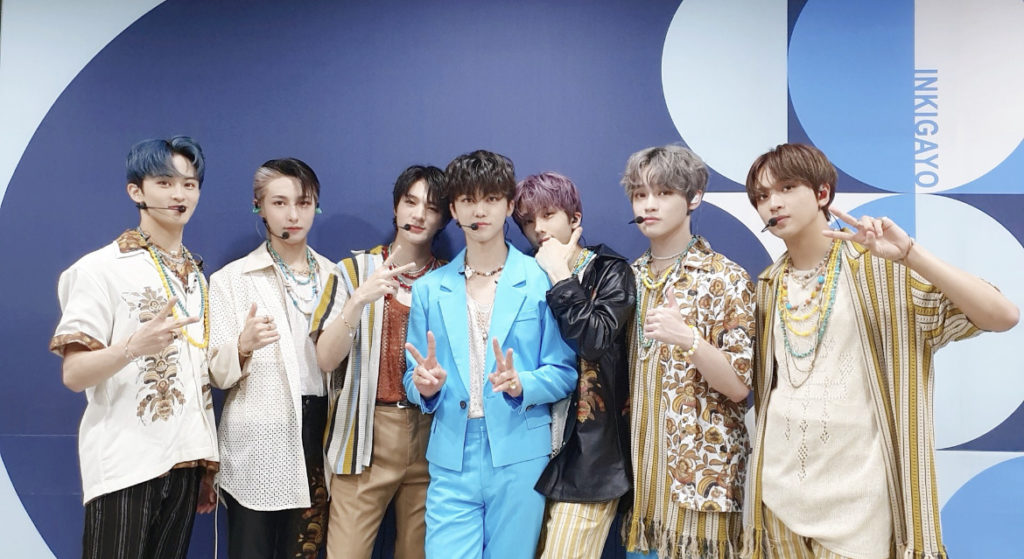 By Heather | @jaehyuniepot 
NCT Dream has now reached one million album sales in less than a week of the release of their first full-length album, Hot Sauce. The multi-talented group had already broken records earlier this week within the span of 24 hours by sweeping the digital charts, reaching 1.71 million pre-order sales and 34.2 million views. Considering how fans have patiently waited for almost five years for them to have a full-length album, it truly proves that good things come to those who wait. 
They've become the first and only SM Entertainment artist to have ever achieved such high first-week sales. It's important to note that this has only ever been obtained by two other K-pop groups – BTS and Seventeen – in the history of the South Korean music industry. They've also claimed the title of being the youngest artists to have one of the fastest-selling albums in South Korea with an average age of 20.1. According to the Hanteo Chart, this achievement is a huge increase from their last comeback with their mini-album Reload which only recorded 412,458 album sales, demonstrating their tremendous growth and popularity.
The Neos' React
Coincidentally there happened to be a video fan call event today for the "Hot Sauce" promotions held by SMTOWN & Store. One lucky fan had the privilege of telling Jaemin that they had just become "Million Sellers." His reaction was rightfully shocked in disbelief at first before he broke out into a large grin, calling NCTzens "amazing" and "legends" for taking them this far.
재민이 영통 켜자마자 재민이한테 초동 100만장 말해줬더니 재민이 반응?
#엔시티_드림_밀리언셀러_축하해#재민 #NCT재민 pic.twitter.com/zrlRck1CmZ

— 미지 (@NXJAEMlN) May 16, 2021
Similarly, the rest of the members were just as excited as they expressed their gratitude to fans for accomplishing this milestone on Lysn – a subscription app that allows celebrities to talk to fans. Jisung adorably bragged that he was the youngest member of NCT Dream, the group that was now a first week million-seller. He relayed his thoughts that he still couldn't believe it was real. He sincerely thanked NCTzens for always being by his side and making them so happy during this comeback. The members promised to work harder to repay for the love they were receiving.
Fans are Thrilled 
All over Twitter fans celebrated the milestone as they emotionally recounted the growth of NCT Dream and how far they've come since their debut. In fact, NCTzens even managed to trend #엔시티_드림_밀리언셀러_축하해 and "NCT DREAM MILLION SELLER" worldwide within the top ten trending topics. 
these little ones just became million sellers ? pic.twitter.com/DiFHIqjWin

— cia ♡ (。◠‿◠。) finals era (@JAEHYUNZONE_) May 16, 2021
we should stop bragging that nct dream are million sellers in just 6 days just because nct dream are million sellers in just 6 days, it doesn't mean we have to brag that nct dream are million sellers in just 6days even though nct dream are million sellers already in just 6 days!

— yana (´°ω°)?️ (@jaeminlannister) May 16, 2021
Wish come true hyuck?

NCT DREAM MILLION SELLER#엔시티_드림_밀리언셀러_축하해 pic.twitter.com/dvPMwAhAgJ

— Dinie~????/on follow limit? (@icepwrincess) May 16, 2021
Despite their young age, the group has made leaps and bounds in their career. With all the records they've broken this promotion cycle it's become proof that NCT Dream are leading acts for the future of the K-Pop industry. 
park jisung, the first ever 2002 liner to debut in kpop, became a million seller in just 6 days, becoming the first sm artist achieve that, has the best selling kpop album in ktown4u, holds the record for the fastest sm mv to have such views in one day and IS THE FUTURE OF KPOP

— ً b ? nohyuck au (@neorologic) May 16, 2021
Can you guys imagine, we saw the growth of Jisung, Jaemin, Jeno, Haechan and Mark from SM Rookies days. And the addition of Renjun and Chenle.

We raised them! We saw them since they're young. Until now that they are legit a million sellers. I'M PROUD

NCT DREAM MILLION SELLER pic.twitter.com/SnOd6C1BVV

— jenjaem (・–・) (・◡・)/ (@rjaemjenfiles) May 16, 2021
wait, nct dream are the youngest ever in the history to be a million seller?! wow, they're not only breaking records but writing history too!!!??

— 쇼민영?️ (@jaemshodoie) May 16, 2021
Congratulations to NCT Dream for earning the title of "Million Sellers" with their first full-length album in such an incredibly short amount of time! We look forward to what else they'll surprise fans with and accomplish in the future. 
Check out the amazing fashion NCT Dream has been sporting this comeback here! 
Thumbnail Courtesy of SM Entertainment