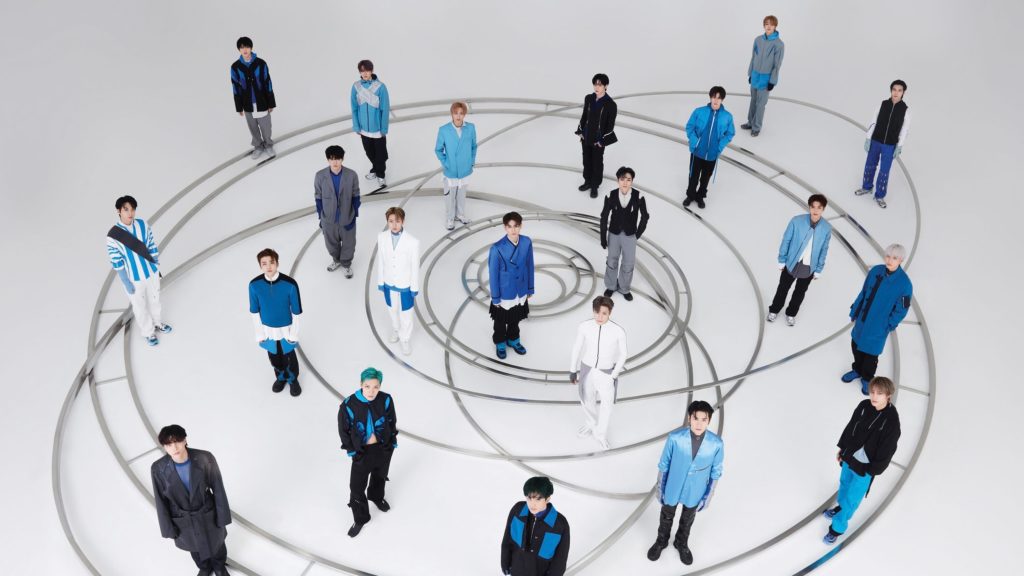 With the announcement of a third full-length album from NCT, excitement is high for their return. On November 20, following a slew of individual pictures, NCT unveiled group photos teasing the release of UNIVERSE. 
The NCT System
NCT is gearing up towards a full-group comeback. The project has gathered plenty of attention with the first glimpses of NCT's upcoming album revealed over the last week. On November 20, more teasers dropped, featuring 21 members of the boy group. The new batch of pictures shows NCT clad in a futuristic-looking mix of sportswear and tailoring. In the first picture, reminiscent of the solar system, the group poses on —what appears to be— orbits of the NCT universe. In the second one, the members stand next to each other wearing sashes with the words "NEW AXIS" engraved.
Fan Reactions
Other than excitement for the group's impending comeback, the pictures have prompted plenty of fun edits and new theories.
Though the teasers might not give away clues at a simple gaze, fans have taken upon the task of finding evidence of new formations within NCT. Eagle-eyes NCTzens are surely having a great time guessing potential lineups for NCT 2021.
In addition, the fandom can't stop talking about the sashes and how they make the members look like pageant contestants. "NCT Mr. Universe 2021" has become a new recurring joke on Twitter.
A year after their last full-group album, NCT will release UNIVERSE on December 14. With exceptional feats under their belts, each of the group's subunits will reunite for the exciting project. With more details about UNIVERSE expected to be revealed as the album release approaches, NCTzens have plenty to look forward to.
In the meantime, if you have missed any of them, here's a recap of our coverage of NCT's individual teasers here!
Thumbnail courtesy of SM Entertainment