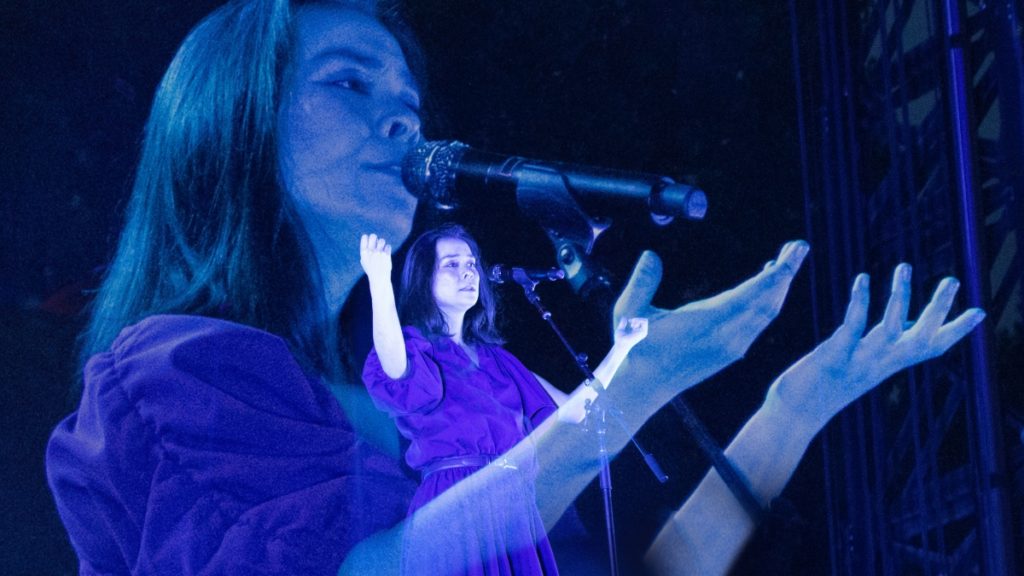 Just like the year before, the sky was worryingly gray, but spirits were still high in the 2022 Pitchfork Music Festival, especially because of the artists that studded the roster. This year was particularly special because many of the performers had not yet had the chance to collide in such a space. It was a moment both artists and audiences could revel in.
Not A Minute Wasted
What immediately stood out upon entry to Pitchfork were the many different activities being hosted in between and during performances. Near the entrance was the Backstage DashPass area, which was strewn with lanterns and adorable picnic cushions. Between performances, members could watch Pitchfork staff interview the artists slated for the day, and maybe grab some refreshments.
Pitchfork also collaborated with Renegade Craft to bring an artist and music marketplace to the festival. Next to the artist merchandise booths, attendees were able to browse clothes, accessories, and records for sale from local stores and radio stations.
Simply put, there was no shortage of entertainment. But, if you didn't attend or watch the livestream, no worries. EnVi's got your back.
We're So Glad They Didn't Give Up Music
On Saturday, Pitchfork was in the thick of its second day as festival-goers played chicken with the weather. The first day of the festival on Friday had audiences soaked, which may have happened due to the earlier summer date as opposed to previous years. Still, Saturday proved that many were willing to fight that battle with the weather, again and again.
CupcakKe
From July 15-17, Chicago's Union Park was overtaken with the 2022 Pitchfork Music Festival. The park was transformed into a bustling music venue, anchored by three red, green, and blue stages at all its corners.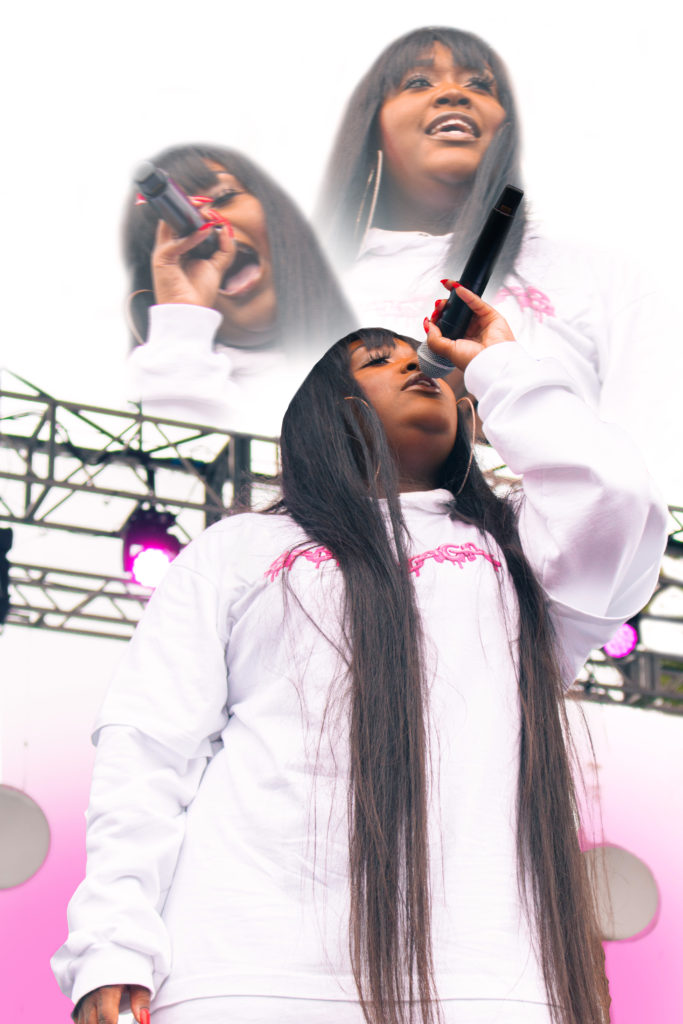 Chicago rapper CupcakKe was nothing short of brilliant as she rapped her punchy lines from "Vagina," "Squidward Nose," "CPR," and "Deepthroat." While her songs may be initially jarring, the virality of her songs on TikTok is evidence of her incredible talent and knack for pushing the envelope to capture a generation.
She also playfully brought up the amused response of security guards who were unfamiliar with her explicit music. To give them credit, CupcakKe's sound may have been a shock as the first show of the day, but it was the perfect wake-me-up. The only real shame was that the festival had slotted her stage so early on.
The Linda Lindas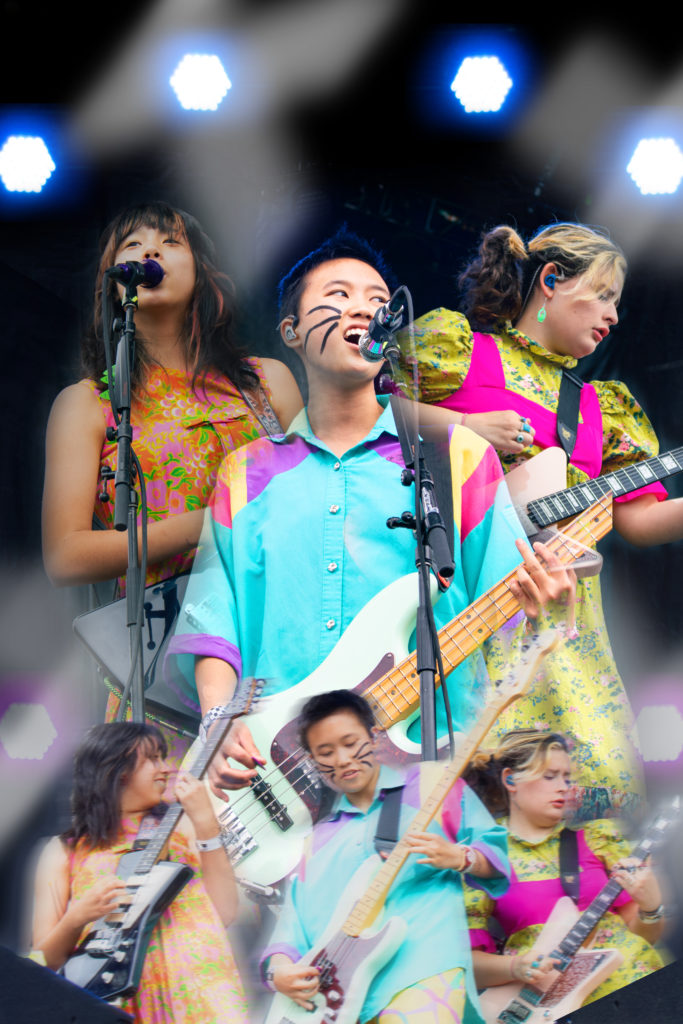 The Linda Lindas were as cheery as ever, though their songs trend more punk. Although the band is young, they have played several festivals; their Pitchfork performance fully exhibited their skills and confidence. More than anything, their colorful outfits simply embodied fun, and one couldn't not enjoy watching them.
Lucy Dacus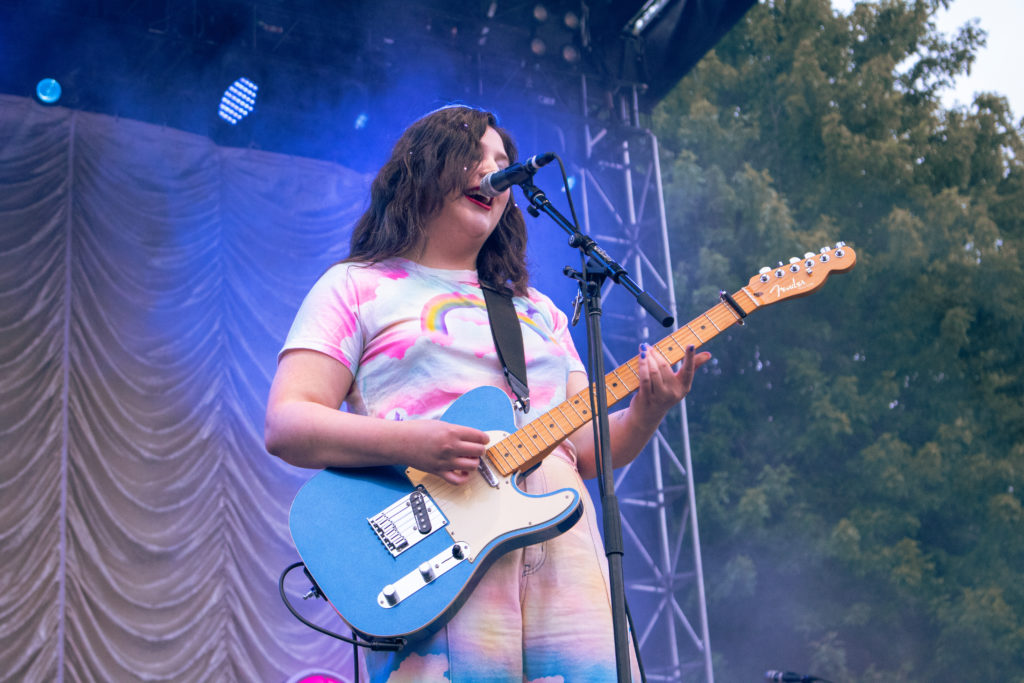 Lucy Dacus performed "VBS," "I Don't Want to Be Funny Anymore," "Hot & Heavy," and "Kissing Lessons." On the introduction of the last song, she jokingly said she was taking a poll at all her shows, and asked how many audience members were gay. People laughed, but most of the crowd cheered and raised their hands. Everyone realized how right she was, then soon lost themselves in her deeply relatable music.
Many had first known Lucy through "Night Shift," which had made waves on TikTok. Yet, it was still somehow surprising and cathartic to hear her lyrics scream-sung from the mouths of the crowd. As the final song, filled with the scorn and melancholy of a break up, this was the moment that fully realized her artistic reach and power.
Japanese Breakfast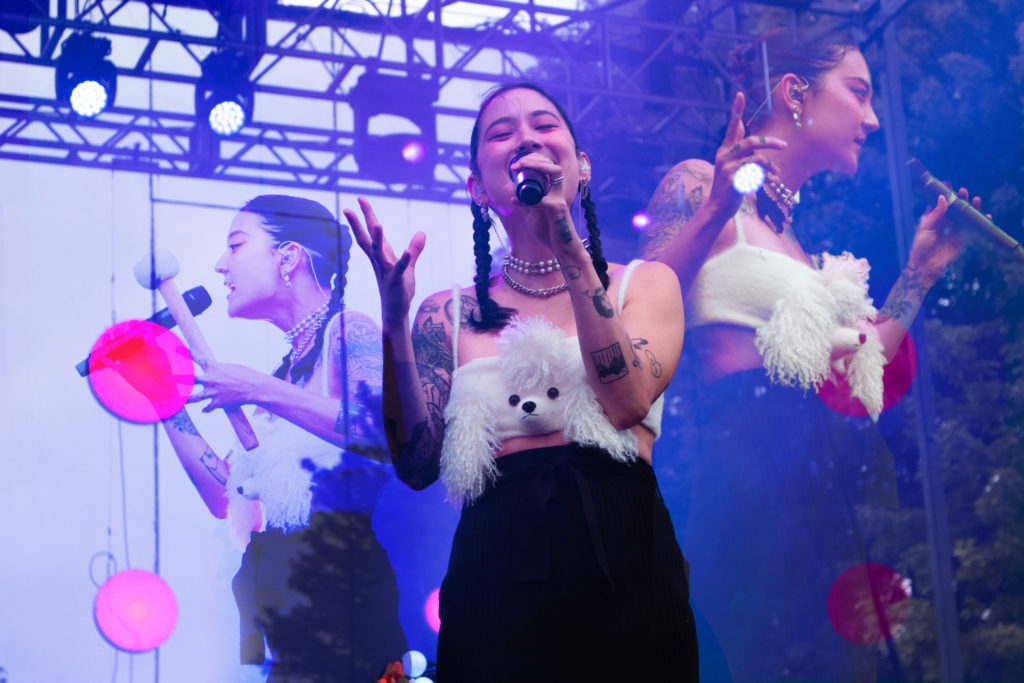 Japanese Breakfast opened with vibrant fan favorites like "Paprika," "Be Sweet," and "Road Head." Resounding gong clashes accompanied frontwoman Michelle Zauner's voice; the instrument had been by her side for her entire Jubilee tour.
Not only that, but the crowd were especially delighted when the band brought out Jeff Tweedy to duet with her in her song "Kokomo, IN." Afterwards, Michelle Zauner said he was her favorite lyricist. They then went into their next song "Jesus, Etc." and his gravelly voice made a wonderful accompaniment to her own.
Prior to Japanese Breakfast's set, Lucy Dacus had brought up how excited she was to see Mitski later on. JB's Michelle Zauner followed suit by telling fans to look forward to Mitski next. She also recalled how Mitski had taken Japanese Breakfast under her wing to open for her tour in 2016. Mitski later responded to Zauner and Dacus on Instagram, telling fans that she was so thankful she could share this moment with them at Pitchfork.
Mitski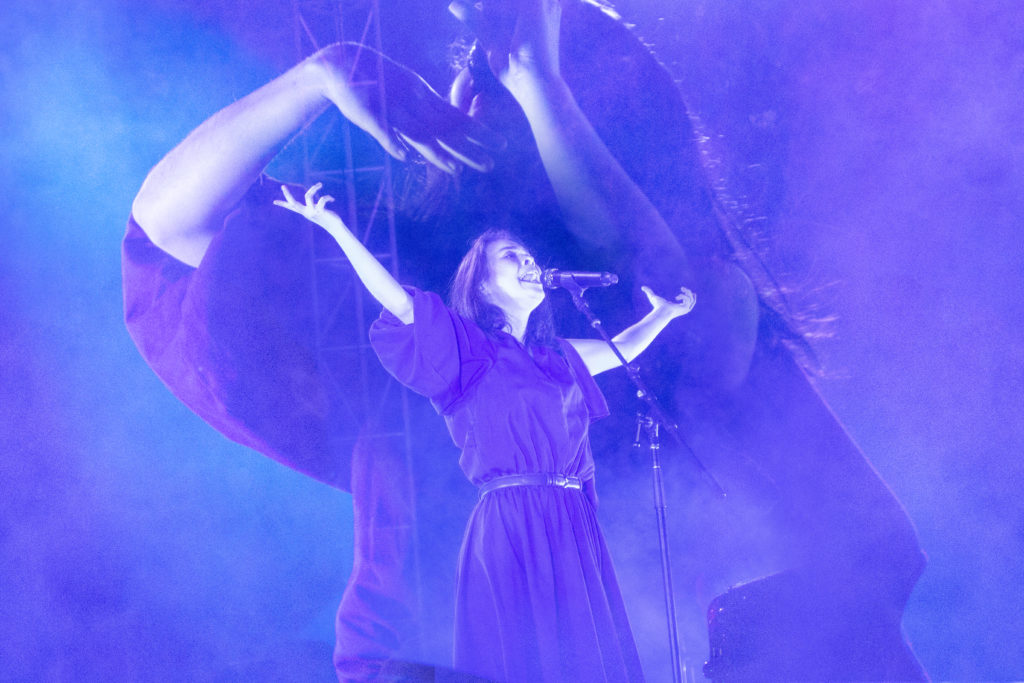 Mitski, as always, put on an incredible finale for the day. Similar to Zauner's tour gong, she brought along the white door prop she had been using for her past Laurel Hell tour. Mitski's performances also utilized Butoh, or Japanese dance theater, to reflect the lyrics of her songs. It was a refreshing sight to see at the festival.
At Pitchfork, her frenzied movements were accentuated by the dark blues and reds that cast her face in the night. No matter how many times one sees Mitski, it is her dedication to her artistry and story that keeps her work captivating.
It's Not Over Until It's Over
On the very last day, the festival grounds were marinated with mud—but more accurately, the excellence of performances past and those still yet to come.
Noname
It started to sprinkle at the end of Noname's stage, but the light rain only added to the poetic and political lyrics characteristic of the rapper's music. Fans swayed as they sang along.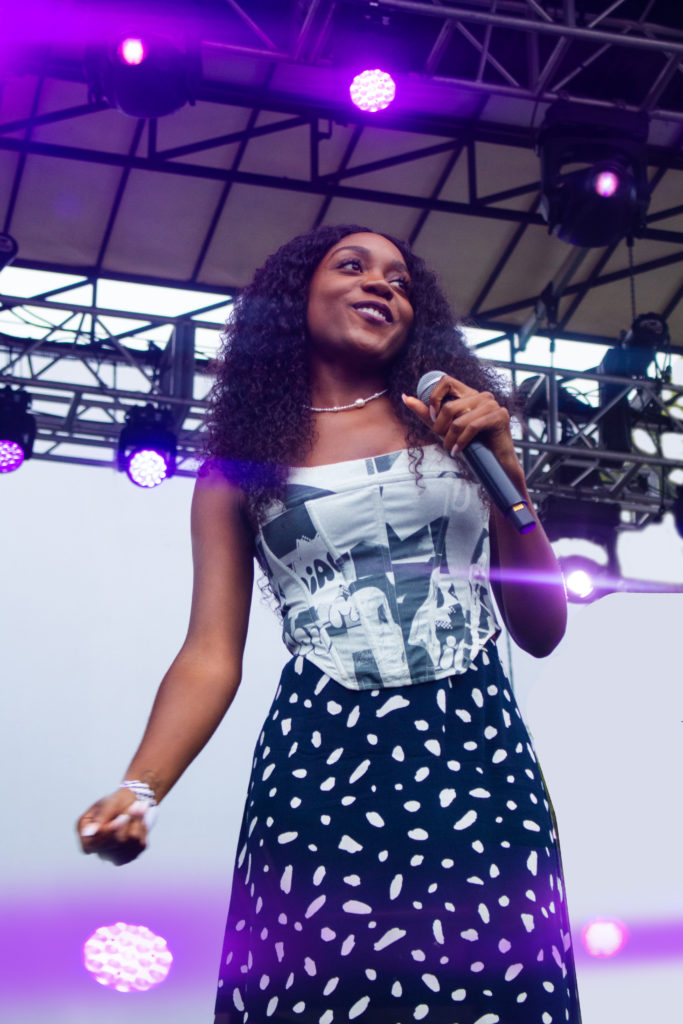 Her music was a balm for the soul, but she did not let audiences rest. She quipped about how they shouldn't just support her because she's on the stage. She also didn't shy away from harder topics like her feeling under the weather or paying rent with her festival money. Memorably, she encouraged listeners to fight against societal ills like capitalism when introducing her song with the chant: "fuck billionaires!"
The charisma of her rhythm and conversation in combination with the guests she brought on was truly a sight to behold. Namely, she performed "Sunny Duet" with Philadelphia musician theMind and "Reality Check" with fellow Chicago musician Akenya. Both originally appeared in her 2016 debut album Telefone.
After their song, Akenya surprised Noname with flowers. The singer thanked Noname for the work she does for the community, such as the book club she started in Los Angeles that works with incarcerated populations.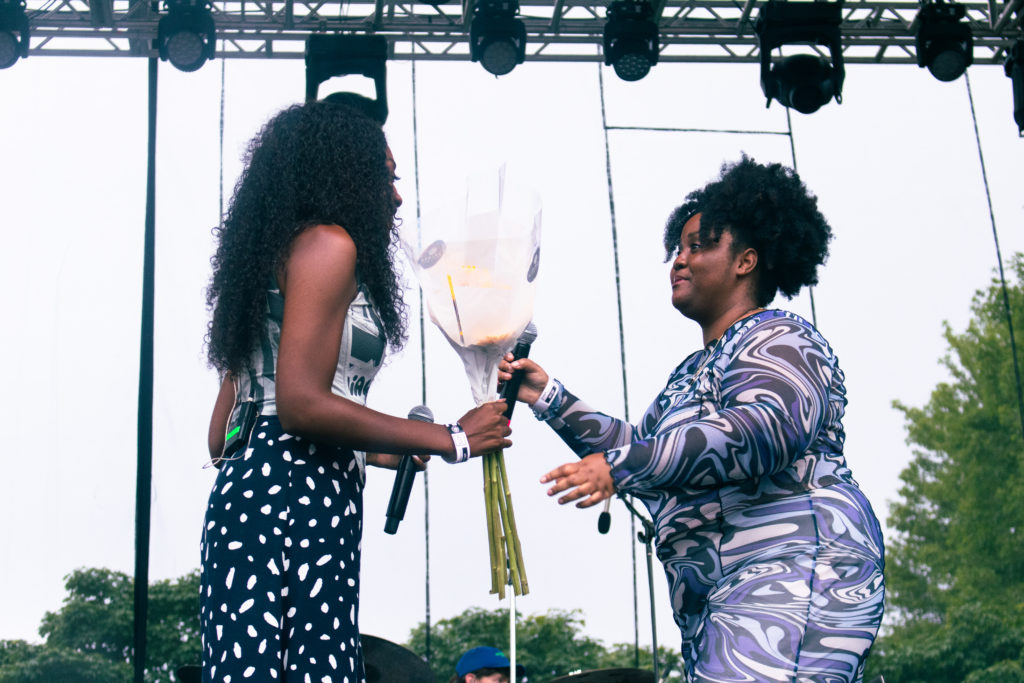 Earl Sweatshirt
The crowd then collected in anticipation for the next headliner, Earl Sweatshirt. However, the clouds also did the same. The gray skies started to pick up again, turning the grass underfoot into a soil bath. Underneath Union Park's looming trees, many festival-goers took shelter. Others decided to brave the weather to see their favorite artist.
Earl Sweatshirt's set began with DJ Black Noi$e, who also commented on how beautiful Noname's performance was. Smoke and color danced around the stage, and when the rain had miraculously stopped, Earl Sweatshirt appeared and delivered a body-rumbling set.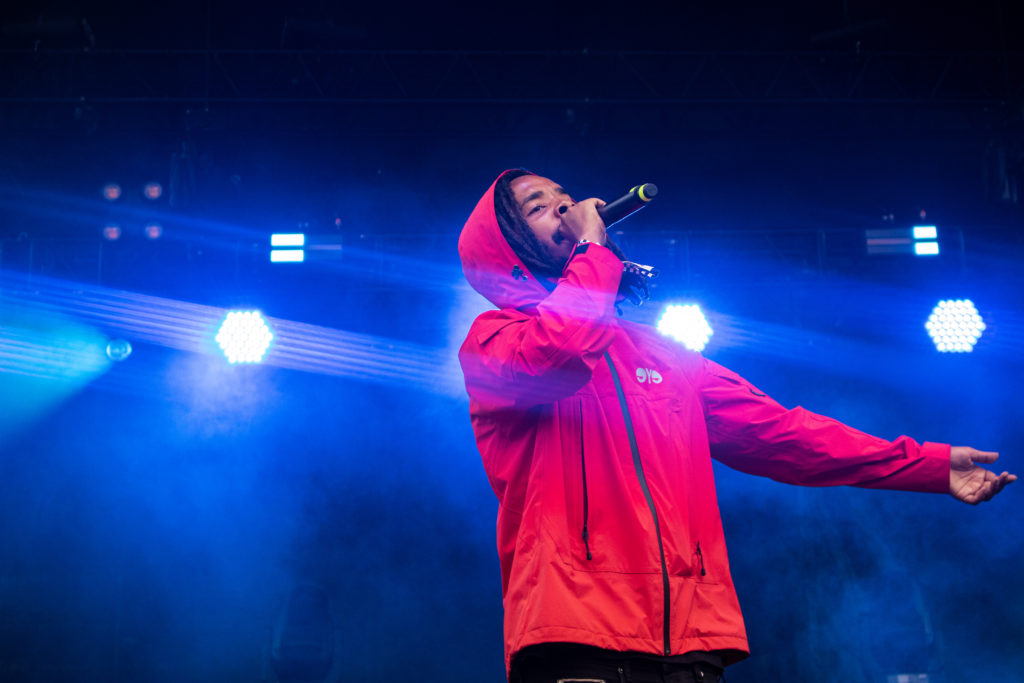 Toro y Moi
The clearing of the skies was truly a paid actor. Toro y Moi's performance followed with their honey-smooth sounds and mellow outfits. With each song, their energy bubbled up and by the end, the entire park was lit up with their tunes. By now, the sun had dropped behind the trees, but the crowd was still jumping.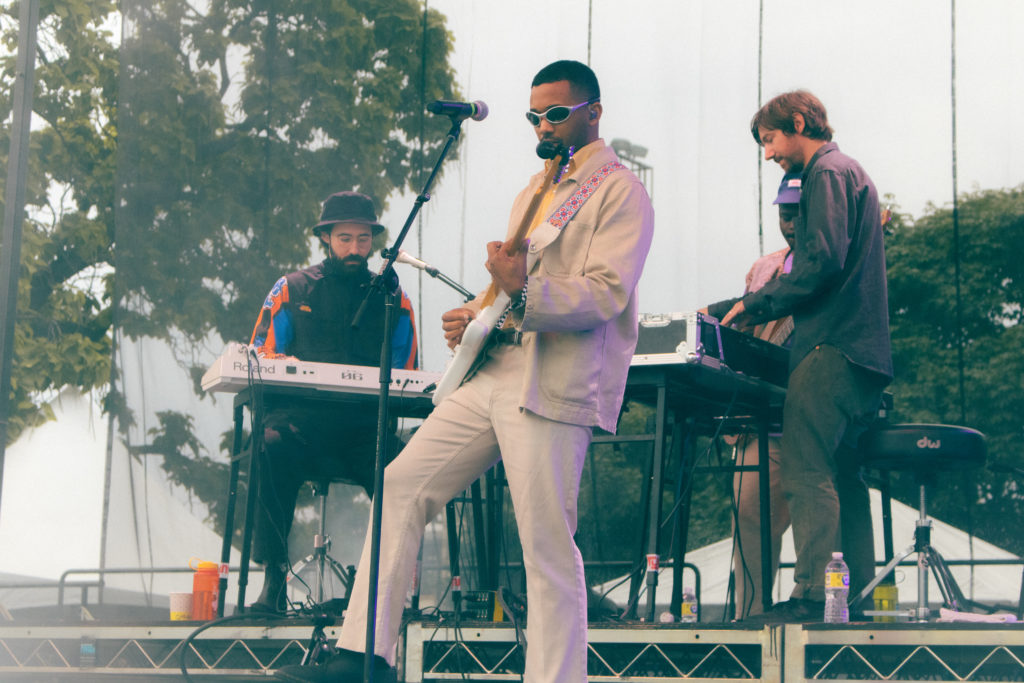 Cate Le Bon
Halfway through Toro y Moi's set, Cate Le Bon's set started on the opposite side of the park. Drenched in the black of the stage curtains and her own robe, she looked and sounded otherworldly.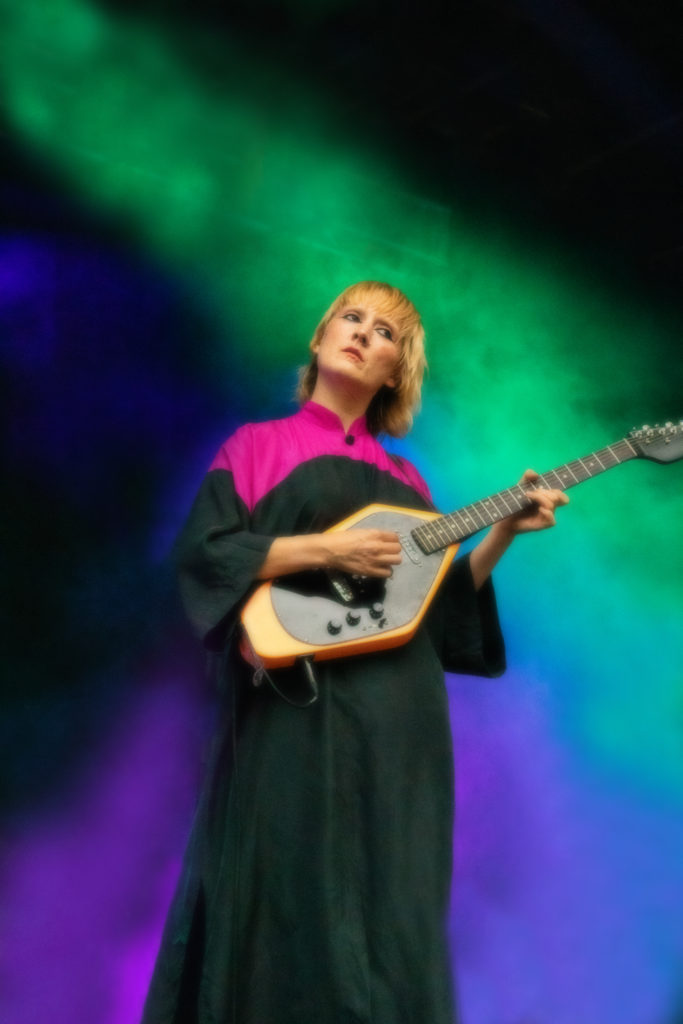 The Roots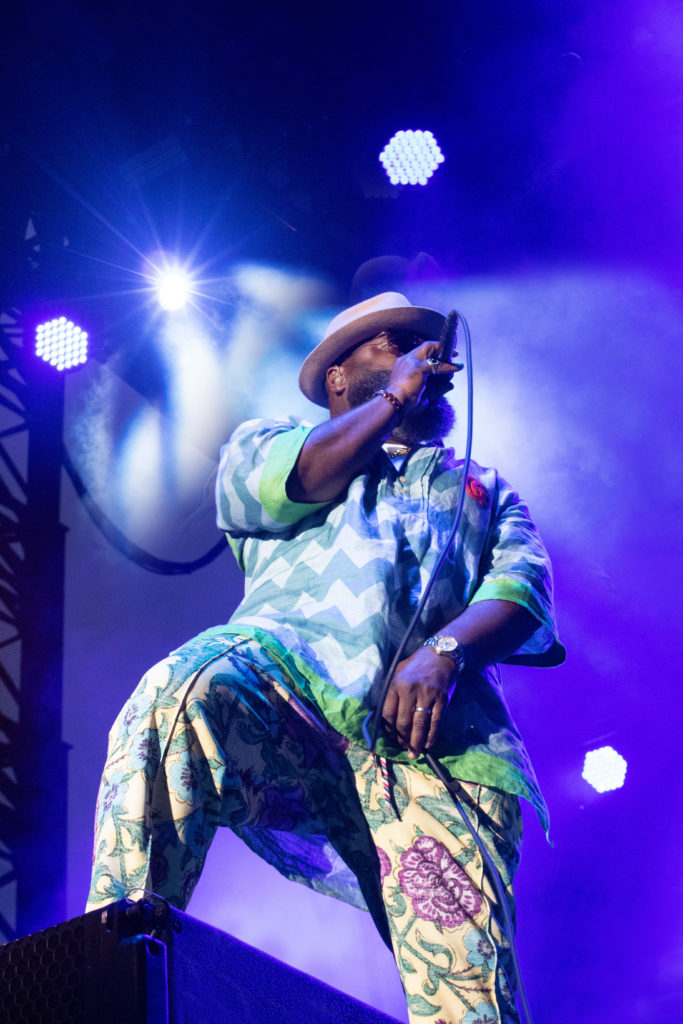 The festival ended with The Roots. The band's instruments blared across the speakers. Their vivacious energy while dancing across the stage quickly infected the audience. As the day closed out, their upbeat melodies of celebration made it feel like it wasn't really the end.
We Can't Wait for Next Summer
Despite the treacherous conditions, every performer brought something special to the park. When the festival ended, tents were being taken down and areas were cleared. That said, the spark ignited by the live music was inextinguishable.
As the attendees streamed out, buses, trains, and surrounding streets filled with a new flood. This time, instead of rain, it was of people, of music, and of the feelings that Pitchfork had all evoked.
For more about this year's Pitchfork Music Festival, check out this guide here.