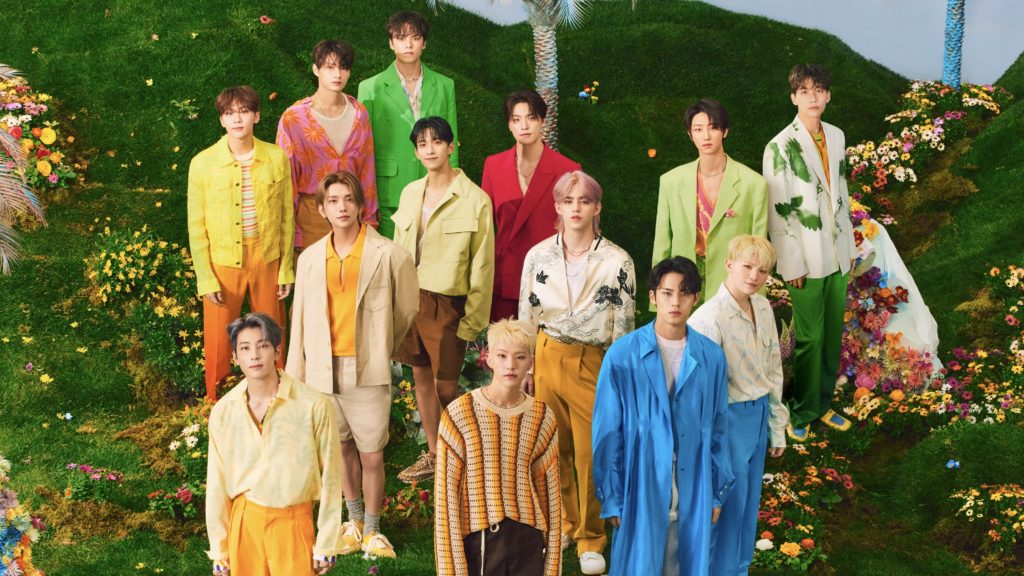 On September 14, Penske Media Corporation (PMC) teased their star-studded lineup for their first-ever LA3C Festival. Alongside headliners and superstars Megan Thee Stallion and Maluma and Long Beach-native rap veteran Snoop Dogg, global K-pop boy group SEVENTEEN is set to perform. The thirteen-member act has been making headlines left and right thanks to their recent commercial success with their fourth studio album and their first-ever VMA for "Rock With You" in the "Push Performance of the Year" category.
The LA3C Festival, short for Los Angeles, the Capital of Culture & Creativity, will take place at the Los Angeles State Historic Park on December 10 and 11. The festival "aims to connect people and communities through the city's most influential and inspiring music, food and art." All attendees must be 21+.
SEVENTEEN encapsulates the multicultural theme of the LA3C festival with members hailing from China, South Korea, and the United States— including their Los Angeles-born vocalist, Joshua.
On The K-pop Global Act
No strangers to the international music scene, SEVENTEEN are among K-pop's hottest acts out right now, with million-selling albums, Billboard chart-topping accomplishments, sold-out tour dates, and late-night performances.
Earlier this year, K-pop's "HOT" guys debuted their first ever English single "Darl+ing" ahead of the release of their studio album, Face The Sun, which sold over 2 million copies.
In July, the artists returned with their SECTOR17 repackaged album, leading with "_WORLD"— though SEVENTEEN has found their way to many "For You" pages on TikTok thanks to their viral "Cheers" song. Performed by members S.Coups, Hoshi, and Woozi, the song-turned-sound has accumulated 100 thousand videos on TikTok to date.
A Swift Return
Although SEVENTEEN just finished the North American leg of their third world tour earlier this month, the group has shown that they will be back in the States soon.
More information on the LA3C Festival is to come. Fans, or CARATS, can find tickets for the event on LA3C's website. 
Want more on SEVENTEEN? Check out our recap of their Oakland concert here.