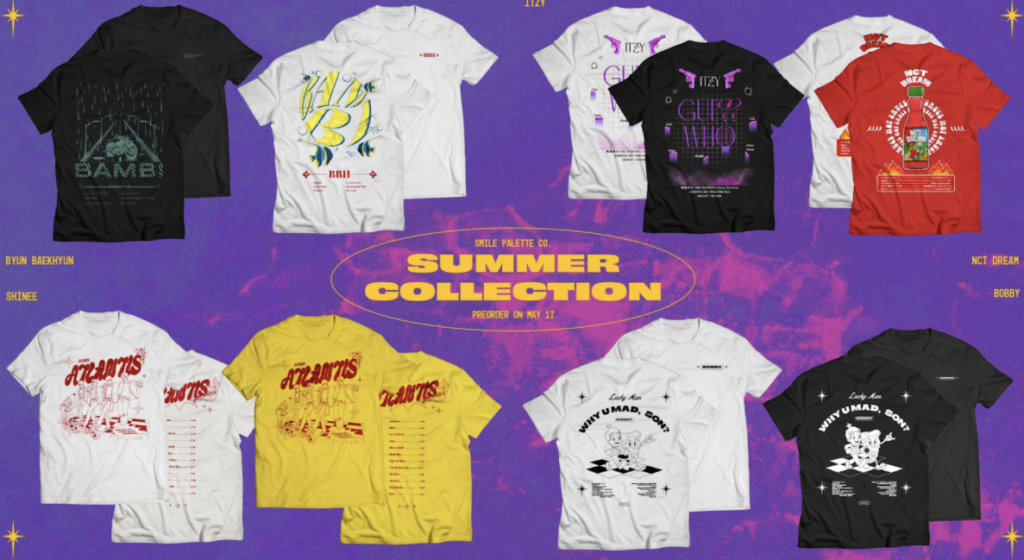 Country:
Philippines
Describe your business:
We mostly do K-pop fan-made merch. We all came up with our own designs based on the group's feel, but nowadays, we mostly base it on the group's comeback song, looking at their teasers, albums, and music videos. We then come up with a design that we feel our customers will like. So far, we have made keyrings, mini calendars, tote bags, and t-shirts, and are planning to broaden our merchandise in the future. For the suppliers, we outsource them – our main role is to design the product, packaging, and also the social media posts.
Picture of your product(s):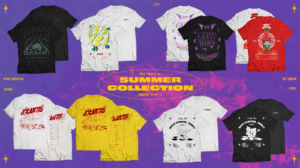 Inspiration and Background Story of the Shop:
Our inspiration is, well, from K-pop. Ever since we were young, we were listening to K-pop and got inspired by its unique concepts. And now, the three of us have Bachelor's Degrees in Graphic Design, so we incorporate the skills we learned, and come up with designs that we enjoy making. We mainly did this business because we were burned out from our full-time jobs and thought that we needed a gateway where we could refresh our minds from all the corporate work we've been doing.
Usage of Advertisement:
We advertise first on Twitter since we know the majority of K-pop stans are there, and also tweets are easy to spread by just by liking and retweeting. Some of our techniques are to host a giveaway of our products, especially if it's a new drop – we think that is the best way to gain more followers, because who doesn't like free stuff, right? And recently, we started to grow our Instagram account. A tip for Instagram is to use the platform's ads feature, because it's the best, hassle-free method, and you actually get to reach specific people of your target market.
Issues while handling your small business:
Usually, our main problems are with the suppliers – especially when we don't personally know them. There are times that we have misunderstandings with them, but those kinds of problems are normal. The way we overcome this is to be really 100% sure that they understand the outcome we want for our product, and to be organized and prepared for the materials they might need. Our tip: always ask for pictures during every production and quality check.
Lessons and benefits gained while being a shop owner:
Patience and time management is the key to this kind of business – or any kind actually. You should always have enough patience in dealing with suppliers and customers as you always will have to answer the questions. And managing time is very important so you won't get pressed for time for your deadlines and disappoint your customers but also remember to take a break if you need to.
Go-to advisors:
We usually seek advice from other shop accounts on Twitter. Since we are still fairly new in the business, we appreciate the advice we get from other shops. We have experience in selling merchandise, back in college, so we kinda get the flow of it, too.
Tips and encouragement for aspiring sellers:
Our advice is that if you think that you will enjoy what you're doing in the long run, then go for it! Be strategic and do not be afraid to seek advice from others, work hard and believe in yourself. Remember that a business will never be smooth sailing, so expect some ups and downs. Learn from mistakes, and don't be discouraged by them, because this will just prepare you in the future. Also – do not forget to have fun in the process of being a shop owner! To you reading this, if ever you actually open a shop, message us, and we will try our best to help you.
Looking to support more small businesses? Check out an extensive list featured here.