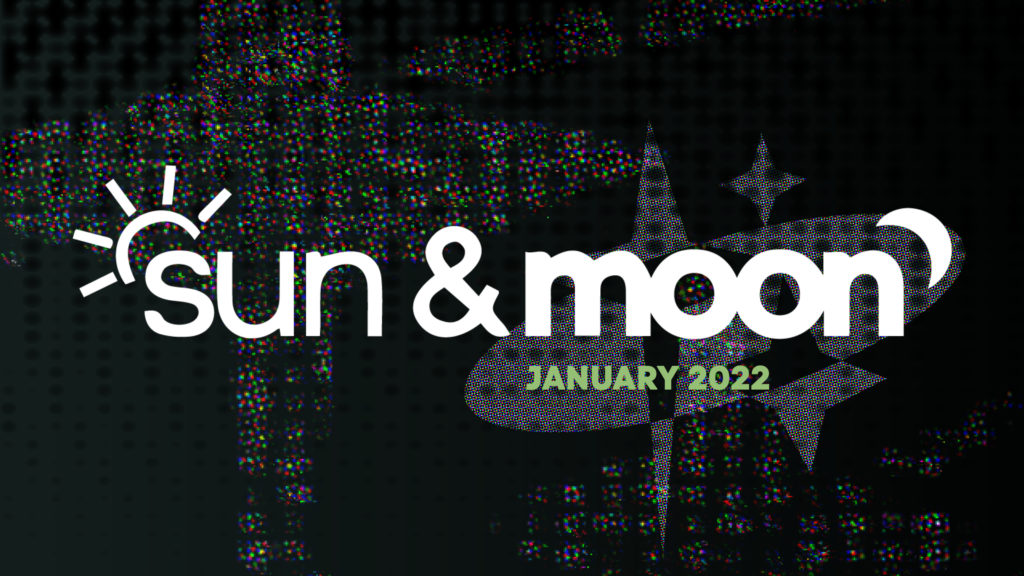 The new year is kicking off with some sobering energy after the festivities and drama of the holidays. We're rolling into January under a Venus retrograde, which is pushing us to reevaluate our leisure and make sure we have a proper work-life balance. We're also kicking off January with the first of the four Mercury retrogrades this year, which is also atypical considering Mercury retrogrades happen three times a year normally. Here's what the month of January has in store for you based on your rising sign.
Important dates:
January 1 — Mercury enters Aquarius (Taurus, Leo, Scorpio, Aquarius)
January 2 — New moon in Capricorn (Aries, Cancer, Libra, Capricorn)
January 14 — Mercury retrograde in Aquarius (Taurus, Leo, Scorpio, Aquarius)
January 14 — Ceres goes direct in Taurus (Taurus, Leo, Scorpio, Aquarius)
January 17 — Full moon in Cancer (Aries, Cancer, Libra, Capricorn)
January 18 — Uranus goes direct in Taurus (Taurus, Leo, Scorpio, Aquarius)
January 19 — Sun enters Aquarius (Taurus, Leo, Scorpio, Aquarius)
January 24 –– Mars enters Capricorn (Aries, Cancer, Libra, Capricorn)
January 25 –– Mercury retrograde enters Capricorn (Aries, Cancer, Libra, Capricorn)
January 29 –– Venus goes direct in Capricorn (Aries, Cancer, Libra, Capricorn)
January 31 –– New moon in Aquarius (Taurus, Leo, Scorpio, Aquarius)
Aries
The focus is on your career this month if you're an Aries rising. Mercury will be in your house of friendship, groups, and wish fulfillment, implying a focus on these areas of life throughout the month. However, the upcoming retrograde suggests rethinking your decisions made in the past regarding these areas, so it's possible a friendship may fall apart during this time. As it retrogrades, it will enter Capricorn, bringing the theme of reflection back to future plans. The January 17 full moon in Cancer will illuminate themes relating to home and family matters, which are likely to be somewhat contentious as the moon will be making an opposition to Pluto. Make sure you're planning for a future you will be truly proud of creating.
Tarot Tidbit: Your cards this month are The Hanged Man reversed, Nine of Wands reversed, The Star, and the Three of Wands. The first two cards symbolize staying in one's comfort zone while holding on to something longer than you should. It's time to make that change and push yourself. However, this is a necessary and welcome change to be made. It's not going to be easy, but The Star is asking you to remain hopeful, as you can't yet see the opportunities that are coming your way because of this change. Don't let yourself be stagnant just because it's easier to get comfortable, that's not what life is about.
A Recommendation from EnVi's Cosmic Playlist: "I Am The Best" – 2NE1
Taurus
If you're a Taurus rising, this month is all about planting the seeds for what you want to reap in the future. This month also calls your morals and outlook on life into question, as the reality you once knew crumbles around you. Your perception of societal norms has likely been shattered within the past few years, and things that you previously thought to be important are likely trivial to you now. As things have changed, you have the opportunity to reconstruct your goals and figure out what you truly want to get out of life. Whether you feel life is too short to blow money on material goods, or life is too short to not buy yourself the things you've always wanted, you have the power to decide what matters to you. Make sure the seeds you're planting are ones you want to reap in the future.
Tarot Tidbit: The cards that came up for you were the Four of Wands, Two of Wands, and The Wheel of Fortune reversed. It's pretty simple. You lost the foundation you built your reality on from past knowledge, and you're likely feeling unsettled. Take a deep breath, and find ways to ground yourself. iIt's time to start fresh and construct a new perspective with the new evidence you have in front of you.
A Recommendation from EnVi's Cosmic Playlist: "I Wish" – WJSN
Gemini
Invest wisely this month, Gemini risings. Whether this refers to the people around you, actual financial investments, or how you spend your time, this month is all about taking stock of where you're putting your energy. People have finite amounts of energy, so make sure you're putting it to good use instead of wasting it on things or people that don't matter. You may have a tendency to get caught up in so many things without realizing that you took on too much, and then you can't put the energy you want into what matters to you. Take time to pay attention to what really speaks to you, and allocate your energy accordingly. Time is a precious resource, so make sure you don't regret the things you devote your time and energy to.
Tarot Tidbit: This month's cards are the Ten of Coins, Four of Coins, and the Nine of Coins. All three cards are related to resources, both tangible and abstract. This serves as a reminder to you, letting you know that your resources are precious and to make sure you treat them as such. However, celebrate your success along the way and be generous with others that deserve a place in your life.
A Recommendation from EnVi's Cosmic Playlist: "Love Shake" – MINX
Cancer
If you're a Cancer rising, your close relationships will be under the microscope this month. You're likely used to this energy, as Pluto takes a long time to change signs, but the upcoming transits Capricorn turn up the heat as the energy becomes more concentrated in this part of your life. Since 2008, this has been a big focus in your life, but you are getting closer to finally being free from this cycle. Take things in stride, as you usually do, and make sure you are not putting up with other people's nonsense. Everyone has value, but sometimes people come into your life to teach you a painful, but necessary lesson. It all comes down to whether or not you're willing to set boundaries. The times with concentrated energy are meant to push you and reinforce this evergreen life skill you've been learning for the past 14 years.
Tarot Tidbit: Take note of your cards this month. You got The Hierophant, Five of Cups, and Five of Fire reversed. 555 is an angel number signifying important and necessary changes coming your way. I see a frustrating situation coming up, but the presence of The Hierophant suggests that this is a learning moment. In this case, you're meant to set boundaries and come to an understanding with someone else, rather than walking away from the situation entirely. If you can do this successfully, this will likely usher in a healthier and happier era for you emotionally.
A Recommendation from EnVi's Cosmic Playlist: "You can't sit with us" – SUNMI
Leo
Time to get down to business, Leo risings. January is a perfect month for you to make the changes you've been wanting to implement, as you'll have several planets in the house of responsibility, routine, and organization. Whether you're starting a new job, trying something new, working on your health, or all of the above, this is a great time to make lasting changes. You are being pushed to focus on your well-being, especially if you tend to make that last on your list of priorities. You are not to let other things get in the way of these positive changes, and while it's easy to get distracted, you will be quickly reminded of what you need to be paying attention to. You don't have to let yourself feel old, but as time passes you are expected to incur more responsibility. Own it, babe. Growth is attractive.
Tarot Tidbit: Your cards this month are The Hierophant, Nine of Wands reversed, and the Three of Cups. The past two months have been full of challenges and learning opportunities, and it can be easy to get caught up in worries and negativity. There is good news ahead it looks like, but The Hierophant is reminding you to take everything in stride, as things always balance themselves out in the end.
A Recommendation from EnVi's Cosmic Playlist: "Brave New World" – Brown Eyed Girls
Virgo
There's some serious focus on your love life this month if you're a Virgo rising. The spotlight happening with all the Capricorn planets contrasts the lighthearted nature of the fifth house, which is all about fun, casual romantic affairs, and creativity. However, as a Virgo rising, you probably take practical, serious approaches to these things anyway. The planetary meet-up in Capricorn is pushing you to be decisive, which may be a bit scary, as it requires you to fearlessly dive into the unknown. Making a decision doesn't always have to mean committing to a person, though. Sometimes, commitment comes in the way of committing to having higher standards or committing to being more open and giving people a chance. Don't let your nerves cause you to self-sabotage.
Tarot Tidbit: The cards that came up for you were Judgement, Nine of Coins, and the Page of Cups. As previously mentioned, the cards are asking you to evaluate what commitments you plan to make and choose wisely. Wise choices will lead to your prosperity and will allow you to become emotionally open enough to consider love. Focus on yourself first and foremost.
A Recommendation from EnVi's Cosmic Playlist: "Ring Ring" – Rocket Punch
Libra
Libra risings will likely have their attention drawn towards home and family matters this month. As a Venus-ruled sign, conflict can be especially uncomfortable for you, but it's important to dive deep into your feelings in tense moments and question what exactly is bringing these things to the surface. Conflict is an opportunity to gain self-awareness, whether you are in the wrong or not, so treat it as a lesson no matter which party you are. In this case, the conflict is likely to be happening in your home or between family members. If not, then there's some internal turmoil that you've been dealing with for a long time. If you haven't started thinking about it, then why not dive in? Conflict leads to growth, so don't shy away from it each time.
Tarot Tidbit: Your cards this month are The Lovers reversed, King of Cups, The Empress, and the Three of Cups. Someone in your life is feeling worthless or unloved, and I could easily see this being another household member, especially a significant other if you have one. The conflict is likely coming from this person's lack of communication, whether it's you or them. I see you being called to be the mature and responsible party, and it looks like that's what your relationship needs. By showing compassion and nurturing your connection, things will be more harmonious between you and this person. If this doesn't apply, then you're likely being called to be kinder to yourself and focus on filling your own cup instead.
A Recommendation from EnVi's Cosmic Playlist: "4 Walls" – f(x)
Scorpio
Choose your words wisely this month, Scorpio risings. There's going to be a planetary meetup in your house of communication, local journeys, and technology. Be prepared for potential mishaps with your phone and computer, or you may end up having to spend money on an unexpected car problem. With Capricorn in your third house, you also likely have a cutting way of speaking, whether you intend to or not. You are likely a person of few words, but you choose them wisely, so communication is not the thing I'd worry about as much for you. If you're working on moving to a new place, be prepared for some potential mishaps regarding paperwork or physically moving things into your new place, as the Mercury retrograde may make this transition more difficult than normal. At the same time, remember your words have power, and don't forget to hype yourself up like the icon you are.
Tarot Tidbit: This month's cards are the Page of Swords, Six of Swords, and the King of Wands. Transitions seem to be a big theme in your life at the moment, and you'll likely have a few mishaps along the way, but that's inevitable when you're learning and growing. Go forward with confidence and know that you can handle anything life throws at you during this transition.
A Recommendation from EnVi's Cosmic Playlist: "Cause I'm God Girl" – HyunA
Sagittarius
If you're a Sagittarius rising, finances and values are prominent themes this month. Make sure you prepare for unexpected expenses, but don't save so much and sacrifice to the point of making yourself miserable. It's important to have things saved for a rainy day, but you are also allowed to treat yourself from time to time. Just try not to get caught up in impulse buys, as Pluto will remind you of your priorities if you overdo it. As the month goes on, I see unexpected expenses popping up around January 24, when Mars enters Capricorn. The following day, the Mercury retrograde enters Capricorn, so I see potential expenses or mishaps related to technology. You may be pushed to cut back on your expenditures, but choose wisely as you don't want to make yourself miserable.
Tarot Tidbit: Your monthly tarot reading consists of the Knight of Cups, Four of Cups, and The Fool. This is an opportunity for new beginnings and a positive outlook, and while caution is important, this reading also invites you to take a risk and try something new. You may be having issues with your confidence, and what better way to build it than successfully completing a task? You can handle anything, you just have to trust that you are capable of doing so.
A Recommendation from EnVi's Cosmic Playlist: "MONEY" – LISA
Capricorn
If you're a Capricorn rising, embrace your status as the main character this month! If we're being honest, the Plutonian energy is certainly not easy to handle, especially as Mars, Mercury, Venus, and the Sun are all in these signs alongside Pluto. If you're thinking about trying a new style, rethink your decisions and wait until at least after January 29, when Venus will be direct again. However, it's probably best to not make any decisions this month, as Mercury will still be retrograde by the end of the month. This month will likely feel smooth for you, as there's a lot of energy concentrated in Saturn-ruled signs Capricorn and Aquarius this month. However, be aware that the January 17 full moon in Cancer might feel uncomfortable if you're not at peace with your emotions.
Tarot Tidbit: This month's cards are Death, The Magician, and The Hermit. It looks like a lot of this month will be focused on personal reflection and growth. The Death card indicates a change or transformation and potentially walking away from something that no longer serves you. It's not necessarily going to be an easy process, and it will likely require a lot of self-reflection and introspection, but it's ultimately for your well-being. However, The Magician asks you to focus on the positive side of letting go, as your thoughts ultimately shape your reality, and you can manifest more easily if you have a balanced mindset.
A Recommendation from EnVi's Cosmic Playlist: "SOLO" – JENNIE
Aquarius
Aquarius risings may be dealing with some heavy and draining energy this month. Although you'll catch a break for the beginning of the month with Mercury moving into your first house, the break is cut short when it goes retrograde on January 14, setting you up to potentially have a foot-in-mouth situation if you don't think before you speak. Uranus goes direct on January 18 in your house dealing with family, home, and your private life, prompting you to implement the changes you've been considering since August 2021. Around January 24, you may feel more drained and unmotivated as Mars moves into the house of isolation. In fact, you may feel more compelled to withdraw and spend more time by yourself this time, particularly if you recharge by spending time alone.
Tarot Tidbit: Your cards this month are the Five of Cups, Five of Wands, The Tower, and the Seven of Wands. Whatever you have going on in your life at the moment is filled with a lot of frustrating energy. There's a situation you're experiencing at the moment where you may be feeling hopeless and facing many roadblocks ahead of you. If that's not the case, you may just be feeling lethargic and unmotivated. You likely have been or will be facing an unexpected change that is shifting the foundation you had previously built. You can either go with it and see what direction this takes you or fight it tooth and nail. I see you ultimately struggling until you have no choice but to embrace the change, but it will be easier for you if you embrace it.
A Recommendation from EnVi's Cosmic Playlist: "Ending Scene" – IU
Pisces
Pisces risings will likely have to exert more effort than usual to focus on their responsibilities. Mercury moves into the house of isolation, escapism, and withdrawal, pulling you to spend more time with yourself and making it hard to focus on your priorities. At the same time, there's a lot of energy surrounding your friends, groups, tech, humanitarian causes, and wish fulfillment. You are likely seeing results of the energy you have put out into the world, whether that's good or bad. Be careful of any potential misunderstandings between you and your friends, especially with the upcoming Mercury retrograde. It's easy for things to get lost in translation, so make sure you don't fly off the handle without getting the full understanding of the situation.
Tarot Tidbit: The cards that came out for you were the Nine of Swords, The Emperor, and the Four of Wands. Try to get in touch with yourself and work on your grounding techniques. You may be worrying more than usual, and in being caught up in your fears, you may be forgetting to take care of yourself. Take note of the people who are helping you and are there for you during difficult times, and don't be afraid to let go of people who don't have your back.
A Recommendation from EnVi's Cosmic Playlist: "SIGNAL" – TWICE
Make sure to check out EnVi's full Cosmic Playlist here and read about the astrology of STICKER here!