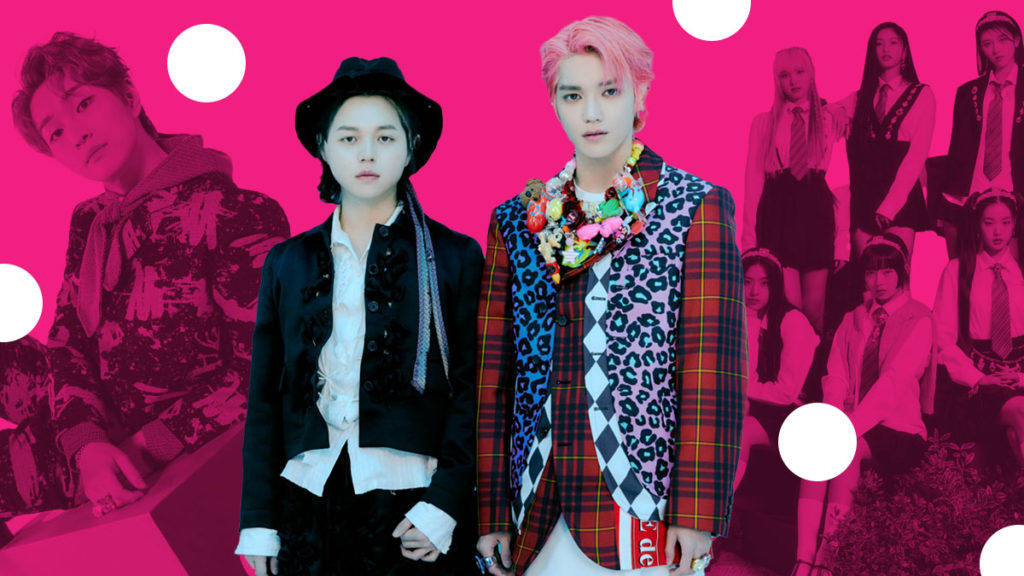 It's safe to say that we started and ended April with a bang. Late March comebacks from NCT DREAM, Red Velvet, and Jackson Wang followed us to the early days of April. Clearly, this month has been full of music from start to finish. With the sheer amount of April comebacks, we asked Team EnVi to pick their favorites. As challenging as it was, we've come up with a list of our top four releases this month. Let us know if you have the same picks! 
The Odds Are in ONEW's Favor With "DICE"
The much-awaited solo comeback of SHINee's leader is the first entry on our list of favorite April comebacks. "DICE," the lead single of the second mini-album with the same name, is a synth-heavy pop song that is centered on someone who bets on love despite knowing it's a losing game. The music video is also a visual delight with a distinctive whimsical feel that can't help but remind us of Wes Anderson's filmography—The Grand Budapest Hotel, to be more specific—as we see ONEW don classic hotelier attire.
SEVENTEEN Create A Safe Haven With "Darl+ing"
The thirteen-piece boy group woos fans once more with their first English song.  "Darl+ing" tips the line between familiarity and change—the melodies and sceneries bring the sort of comfort that fans have always found in SEVENTEEN's prior hit songs. However, this digital single actually serves as a lead-up to their first comeback after their contract renewal, happening later this May. "Darl+ing" screams tenderness and togetherness: quite the ironic verb to use for such a mellow song built on soft synths and relaxing guitar picking. Not to mention that the music video is just as gentle with its smiley faces, pastel hues, and idyllic stills.
IVE Swim into Our Hearts With "LOVE DIVE"
The first comeback is a make-or-break moment for any rookie group, and the famed newcomers IVE were certainly no exception. Coming from their viral chart-topping debut single "ELEVEN," the six-member girl group faced high expectations for their return. Clearly and thankfully, these expectations were exceeded by "LOVE DIVE," a captivating electronic pop song that testifies to IVE's state of having everything, as implied by their very own group name. With siren-like calls, addictive hooks, and the right dose of chaebol crush vibes everyone has grown to love, IVE makes it too easy for just about anyone to dive into their alluring charms.
Taeyong and Wonstein Make Us Fall in Love Through a "Love Theory"
We think we've been deeply and slowly falling into Taeyong and Wonstein! The latest SM Station release is an upbeat and almost zany song composed and produced by Zayson and the duo themselves. The single's music video is just as whimsical, with clothing that can pass off as Taeyong merchandise, a makeshift igloo, stacks of pizza boxes, and some hilarious TikTok antics.  Through a balanced mix of singing and rapping featuring both artists' signature strengths, alongside cheerful and funky melodies brought out by saxophones and maracas (among other instruments!), Taeyong and Wonstein show us how head over heels they are for a love interest that is quite literally like the sun.  
Still want to catch up on some April comebacks that aren't on this list? Check out our MONSTA X and Miyeon album reviews!