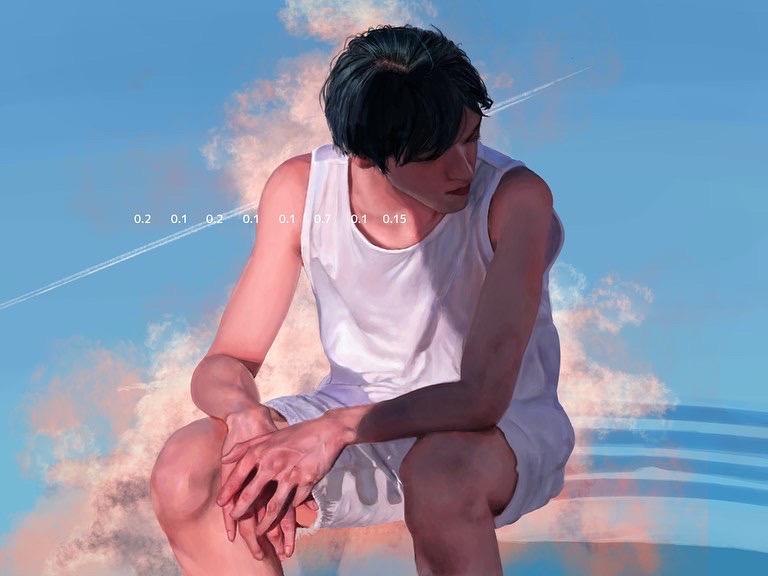 There isn't one single quality of Taeyong we can't love. On stage, his leadership and talent construct his powerful charm, but off stage, his enthusiasm towards animals is immeasurable. NCTzens have had the pleasure to meet Taeyong's many pets throughout these past few years, his aquarium snails and fishes, and notably Ruby, his late pet dog. The Ruby Project began as a tribute to our beloved Ruby, Taeyong's childhood pet and best friend. Just as Taeyong has developed his friendship with Ruby, we hope for others to find their own best friend to care for.
The project was not only created to connect potential pet owners to a loving pet, it was created to spread awareness of ways to get involved. Even if you aren't looking for a pet to love, we hope you can consider donating or volunteering to the organization of your choosing. In honor of Ruby who has spent her life giving Taeyong strength, we invite you to read this feature with an open heart and mind, thank you!
North American Animal Rescue/Protection Resources
Asian Countries' Animal Rescue/Adoption Resources
World Animal Rescue Fund

WARF was created to support all rescue organizations in East and South East Asia so they can treat, shelter, and rehome abused, abandoned, and stray animals to the best of their abilities.

Wild Animal Rescue Network Asia (WARN)

Focused in East and South East Asia, WARN hopes to improve the wildlife rescue centers in these countries so they may better conserve and rehabilitate wildlife. They provide awareness education and advocate for better standards for rescue centers.
East Asia Resources:
China
Friends of Nature (FON)

FON is one of the earliest known non-profits in China. They offer environmental education programs in hopes of aiding the preservation of the environment and its animals.

Red Pomegranate Stray Animal Rescue Centre

As one of the largest non-profit stray animal shelters in Shanxi, China they use donations to provide their dogs with the best medical checkups and food.

Animals Asia Foundation

This Hong Kong-based non-profit charity strives to end animal cruelty across Asia. They currently host moon bear sanctuaries in Vietnam and China.
Japan
Pet no Ouchi

Pet no Ouchi (AKA Pet's House) is one of the biggest animal rescue organizations in Japan. Their site has a list of animals with dates of their scheduled euthanization in hopes to get the public to save and rehome the animals.

Chibawan

Chibawan is a Kanto area based organization that works with many foster families and hosts various adoption events in hopes of finding permanent, loving homes for the animals.

Heart Tokushima

HEART is a no-kill animal shelter that aims to rescue animals from cruelty and rehome them. They strive to educate responsible pet ownership beforehand. The organization is run by volunteers and funded only by donations.
South Korea
Mongolia ​
UB Shelter – Mongolia

Established in 2018 it is the first Mongolian animal shelter. Their goal was to save and combat the government who kill the excess amounts of stray animals. They aspire to educate the general public on the importance of adoption.

Mongolian Bankhar Dog Project

To preserve traditional Mongolian culture this nonprofit organization researches, breeds, trains, and places the dying species of the Bankhar dogs into qualified families. The Bankhar dogs are a unique livestock protection dog native to the Mongolian Steppe.
South Asia Resources:
India
South East Asia Resources:
Indonesia
BARC 4 Bali Dogs (Bali Adoption Rehab Centre)

BARC is a no-kill shelter that uses all donations to rehabilitate their rescue animals. They provide all necessary medical assistance to the animals. They also host various educational programs for the general Balinese community to raise awareness.
Philippines
Philippine Animal Welfare Society

The Philippine Animal Welfare Society (PAWS) has protected animals since 1954. They are run by volunteers who aid in treating the animals for rehoming. This organization has advocated against animal use for entertainment such as fights. They lobbied for the country's first national law prohibiting animal cruelty, The Philippine Animal Welfare Act (1998).

Philippine Animal Rescue Team (PART)

The Philippine Animal Rescue Team (P.A.R.T) Inc. advocates for the no-kill movement in the Philippines. They treat rescued animals who were victims of cruelty.
Vietnam
Vietnam Animal Aid & Rescue

The VAAR hopes to improve veterinary care across Vietnam through education, vaccinations, mass sterilization, and more. Their mission to abolish all animal exploitation and use.

A.R.C. Vietnam (Animal Rescue & Care)

ARC Vietnam aims to prevent animal abuse and cruelty through education and providing loving homes through adoption for their rescues.
Thailand
Soi Dog Foundation

Based in Phuket, Thailand, The Soi Dog Foundation is a nonprofit organization for a humane and sustainable rehabilitation of stray animals. They hope to combat the rising numbers of strays that roam the island that needs medical attention.
Malaysia
Malaysia Independent Animal Rescue (MIAR)

MIAR is a Selangor area based, no-kill animal rescue organization. They are a dedicated non-profit and volunteer-run org that rescues various strays, from kill shelters and those in danger of abuse.
Cambodia
Animal Rescue Cambodia

ARC is a non-profit organization that commits to creating a sustainable and lasting change for the dogs and cats on the streets of Cambodia. They have outreach and education programs to improve veterinary care quality in Cambodia.
Singapore
Society for the Prevention of Cruelty to Animals (SPCA)

SPCA is a non-profit, non-government affiliated charity that aims to prevent animal cruelty. They provide an adoption program, whilst educating the public. Their shelter has already rehomed many rescues and reunited lost pets with their owners.
West Asia Resources:
Israel
Animals Now

Formerly known as Anonymous for Animal Rights they are a non-profit organization aiming to create a better world for animals. They advocate for animal protection legislation, educate students, and raise awareness of the cruelty enacted on animals
Middle East Animal Rescue/Adoption Resources:
Qatar
UAE
Saudi Arabia
Bahrain
Kuwait
South American Animal Rescue/Protection Resources
Colombia
Argentina
Puerto Rico and Ecuador
African Animal Rescue/Protection Resources
South Africa
Tanzania/Germany/Scotland
Thumbnail: Taeyong by @pppnari_0701