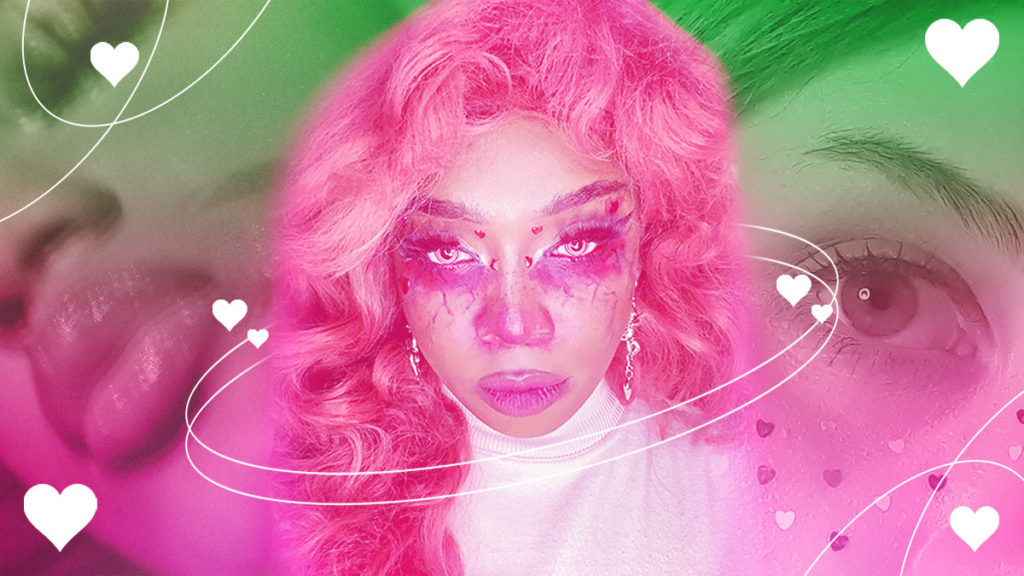 For Valentine's Day we turned to music videos in K-pop for makeup inspiration. Whether you desire to steal someone's heart this year or are actually sick of the holiday, we hope you find these makeup looks inspiring!
"Desire" by ATEEZ
Name: Ellie
Handle: @filthydinosaurs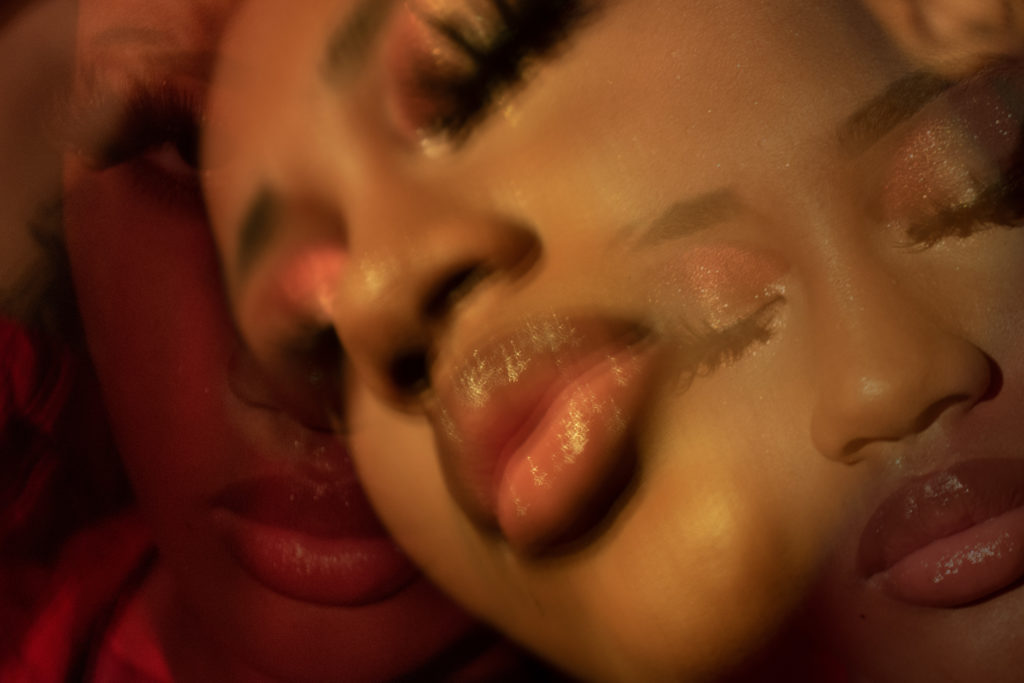 Why you chose this look: This look is based on the song "Desire" by ATEEZ. This is one of my favorite songs by the group. For this look, I wanted it to be red and gold with passion. To capture the idea of love, I instead looked at the concept of desiring someone. It also is fitting that ATEEZ use red for their album TREASURE EP.2: Zero To One.
How you accomplished this look: To start off the look, I really wanted to highlight my eyes. I already knew I wanted to be experimental with the photography of the look. I began to work primer onto my skin. I personally love the Milk Makeup Hydro Grip Primer. After this, I go into my brows. These days, eyebrow cuts give me an edge. This especially fits well with ATEEZ and their music. Once I finish my brows, I then do my eyes. This is the main part of the look. I started off by using a red shimmer eyeshadow. Only placing it on the inner corner of my eye, I then placed an eye primer in the middle of my eye. Here, I was able to layer my shimmers to create a beautiful gold. This looks best when the color transitions from red to pale gold. Once the shimmers were placed, I used eyeshadow as a liner. I also stacked an NYX liquid eyeliner on top to make sure the lines look clean and applied my lashes.
Products Used: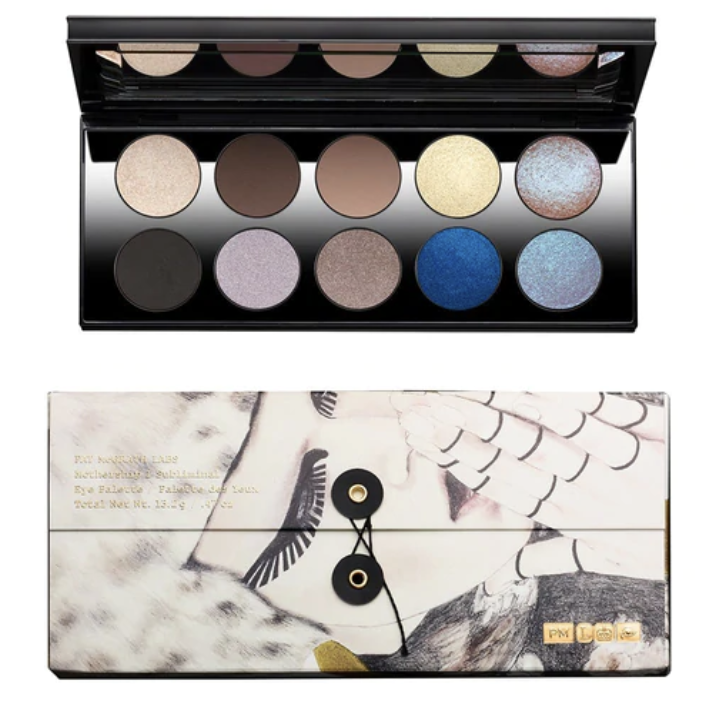 Pat McGrath Labs: Mothership I: Subliminal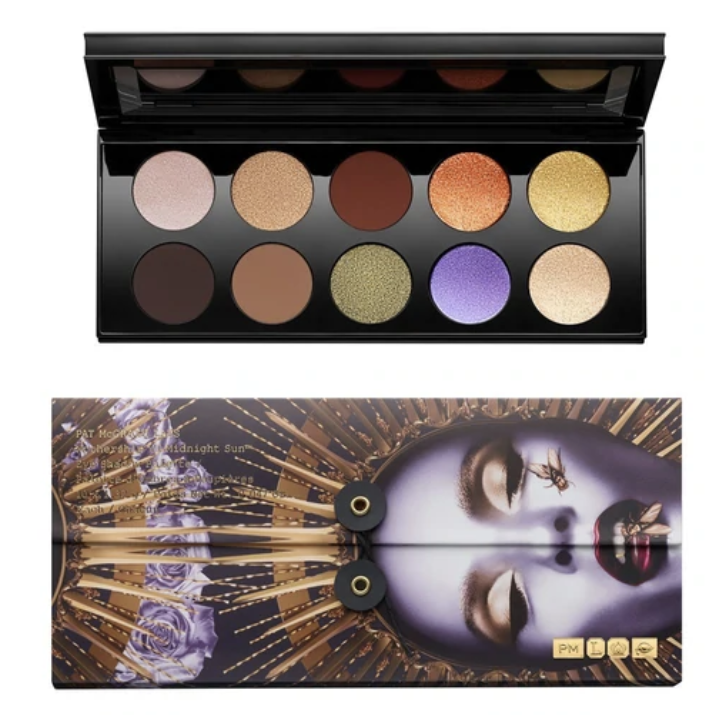 Pat McGrath Labs: Mothership VI: Midnight Sun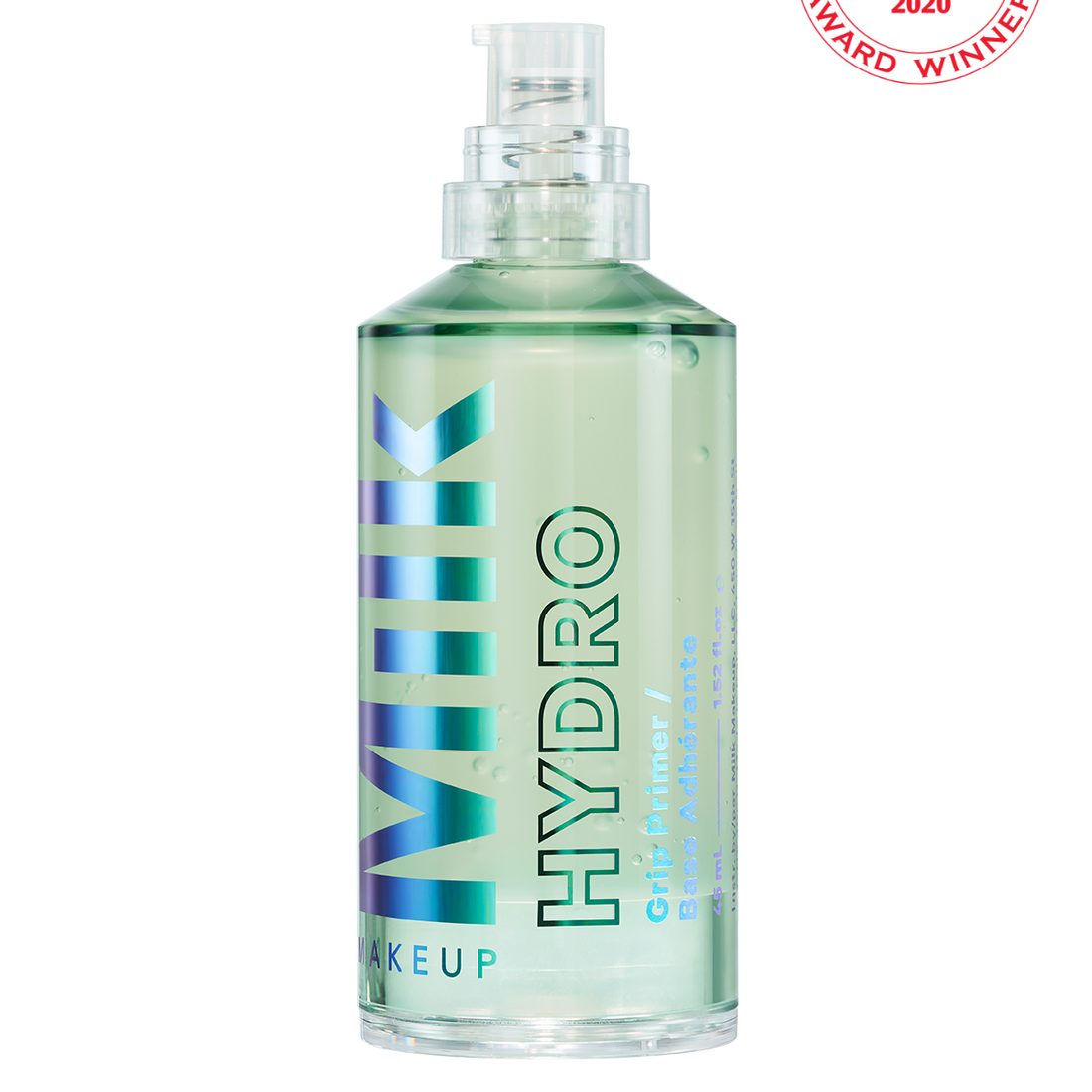 Milk Makeup Hydro Grip Primer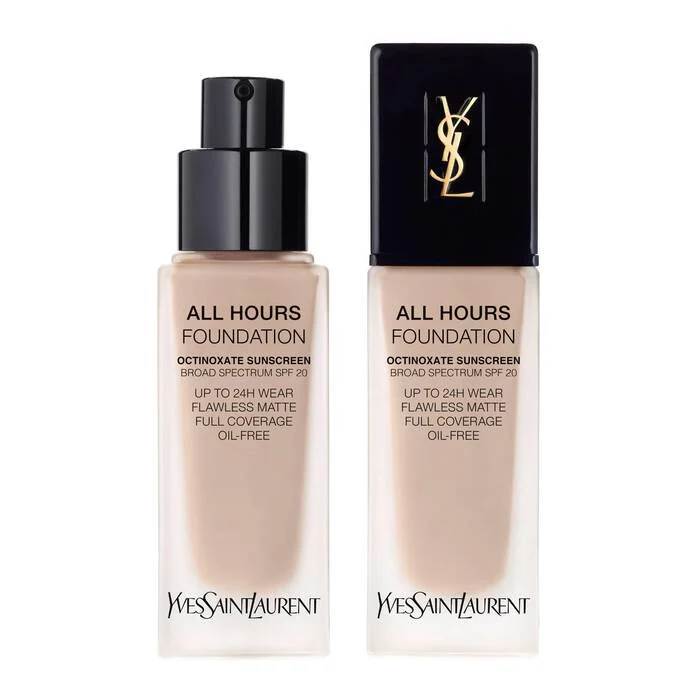 YSL Beauty All Hours Foundation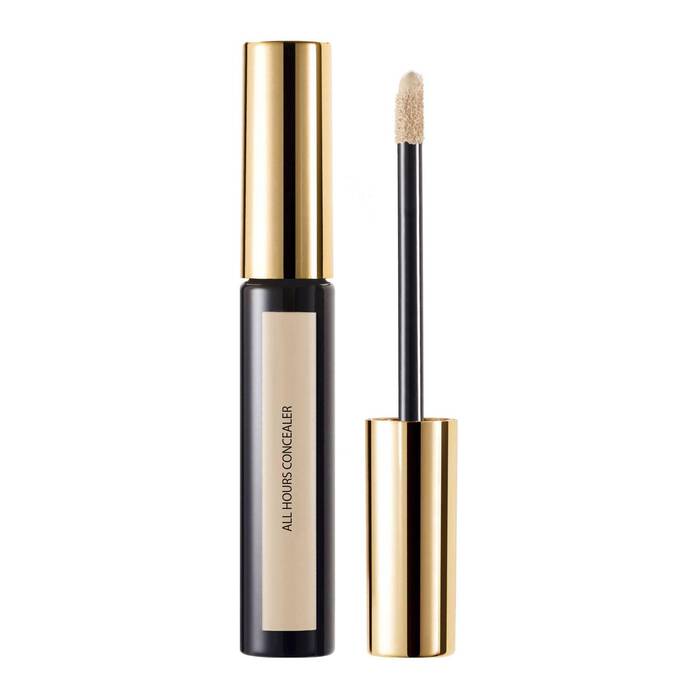 YSL Beauty All Hours Concealer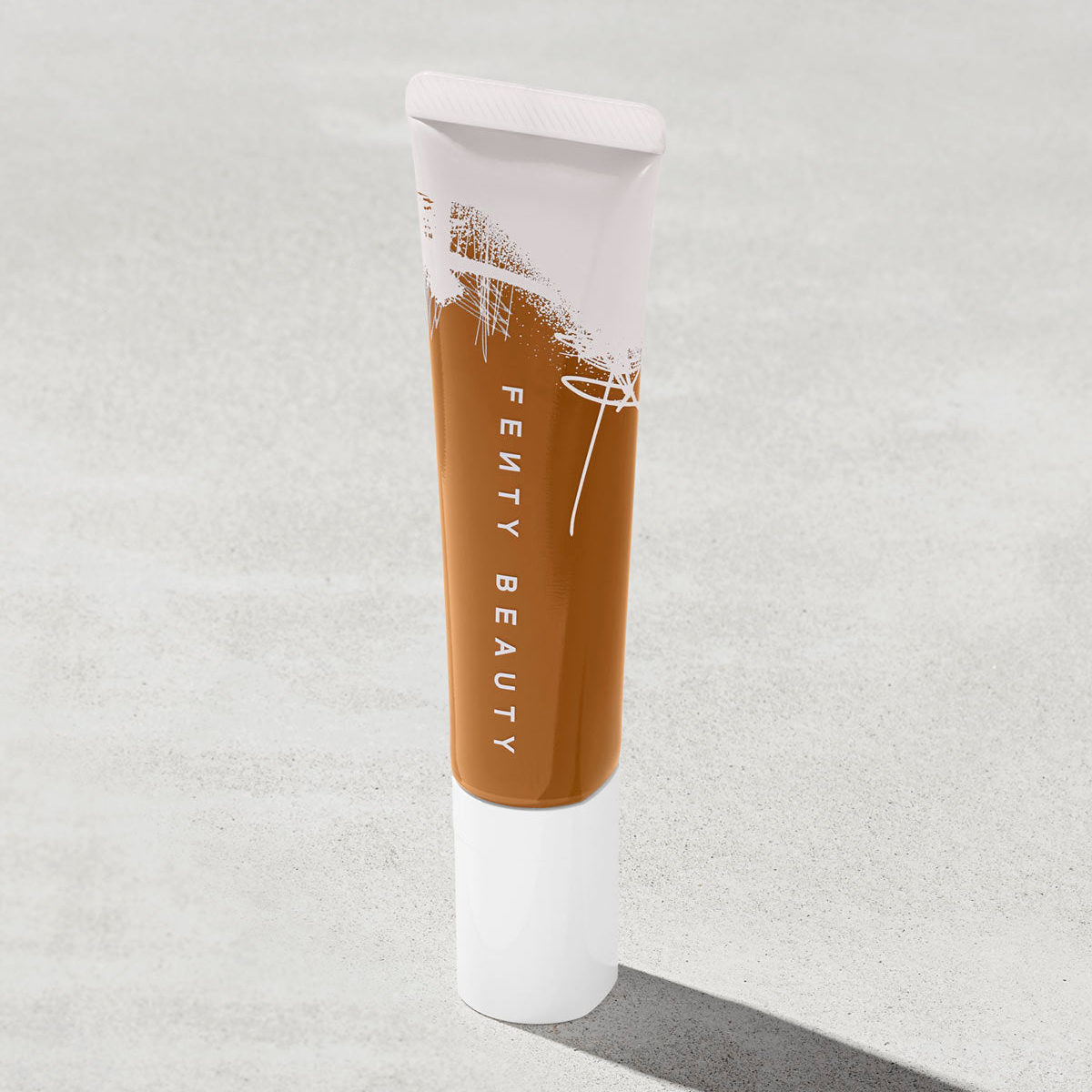 Fenty Beauty Pro Filt'r Hydrating Longwear Foundation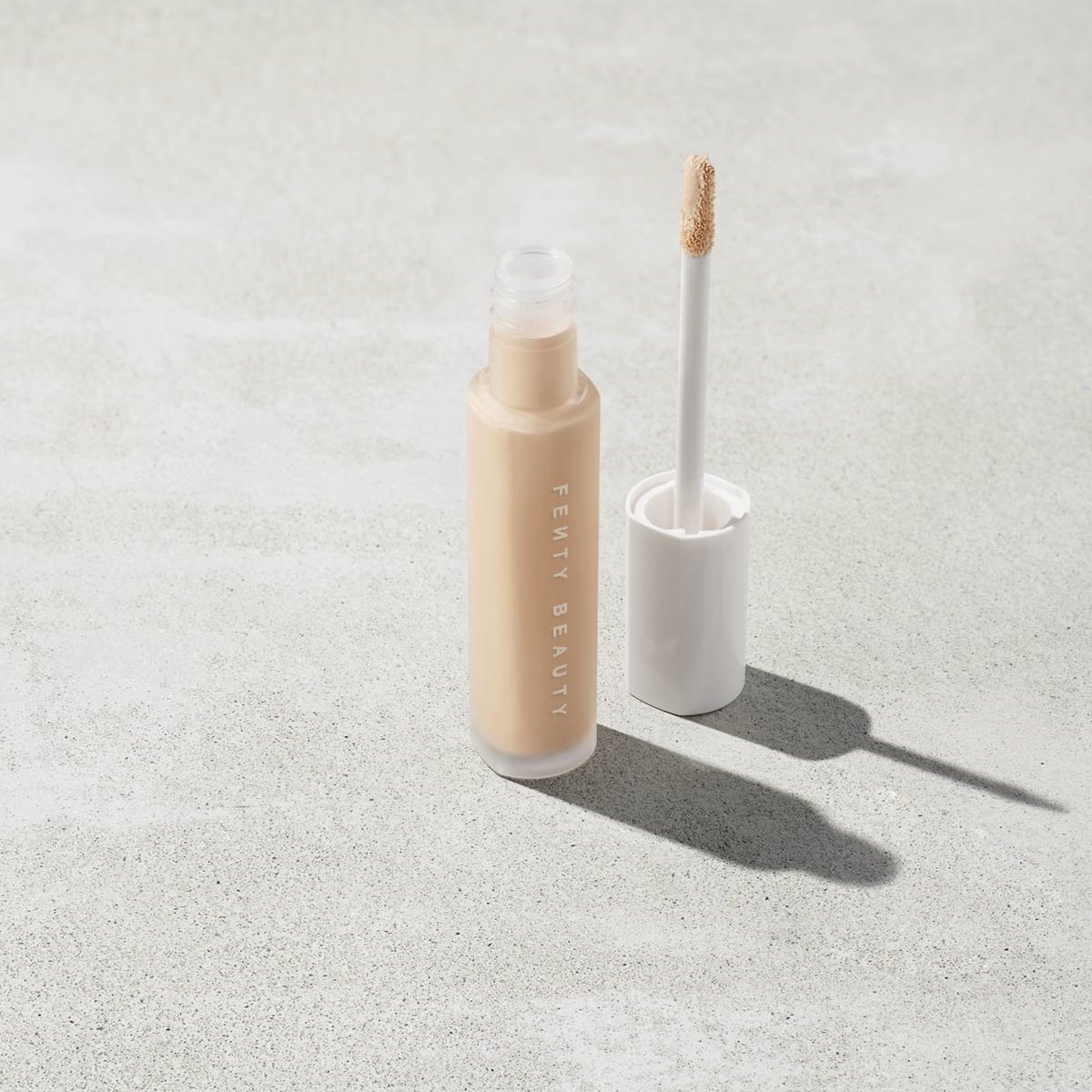 Fenty Beauty Pro Filt'r Instant Retouch Concealer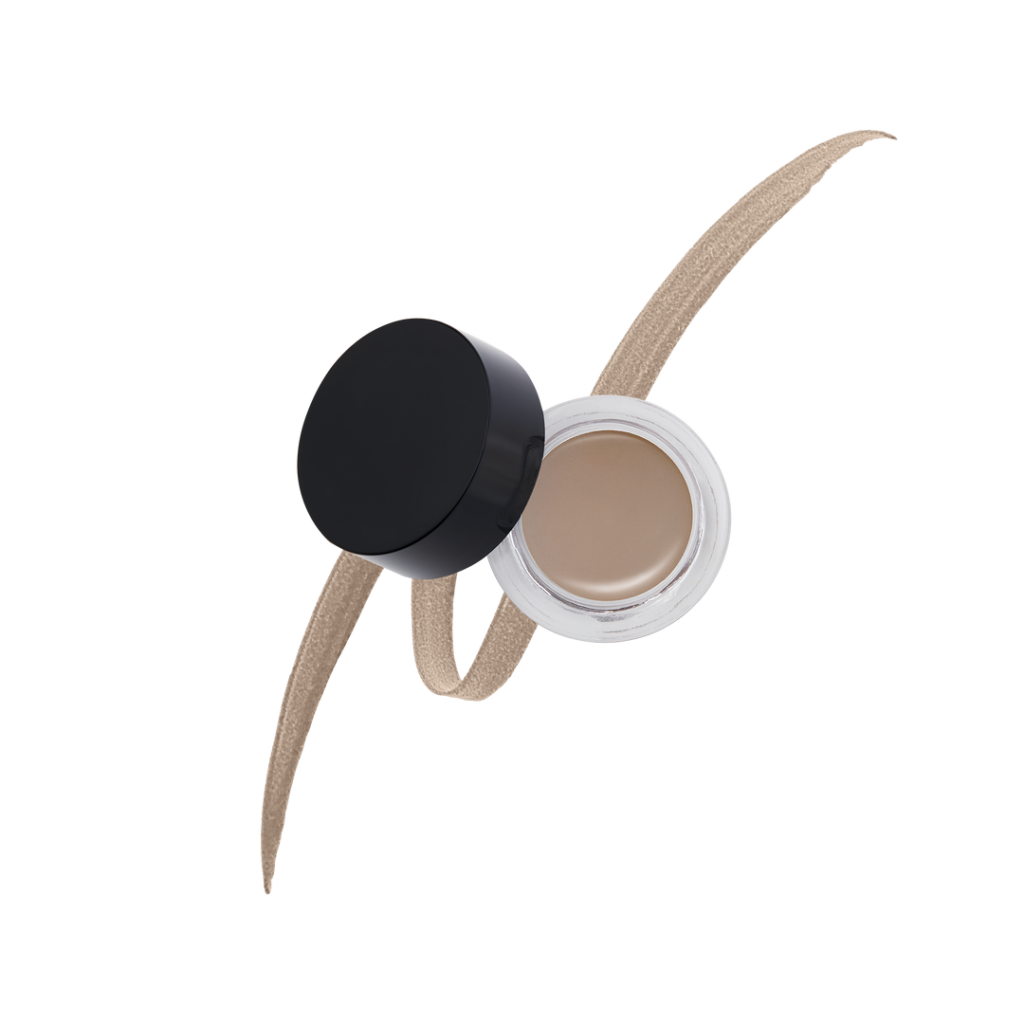 Milani Cosmetics Stay Put Brow Color
"Lovesick Girls" by BLACKPINK
Name: Kryscy
Handle: @enseeteajuan27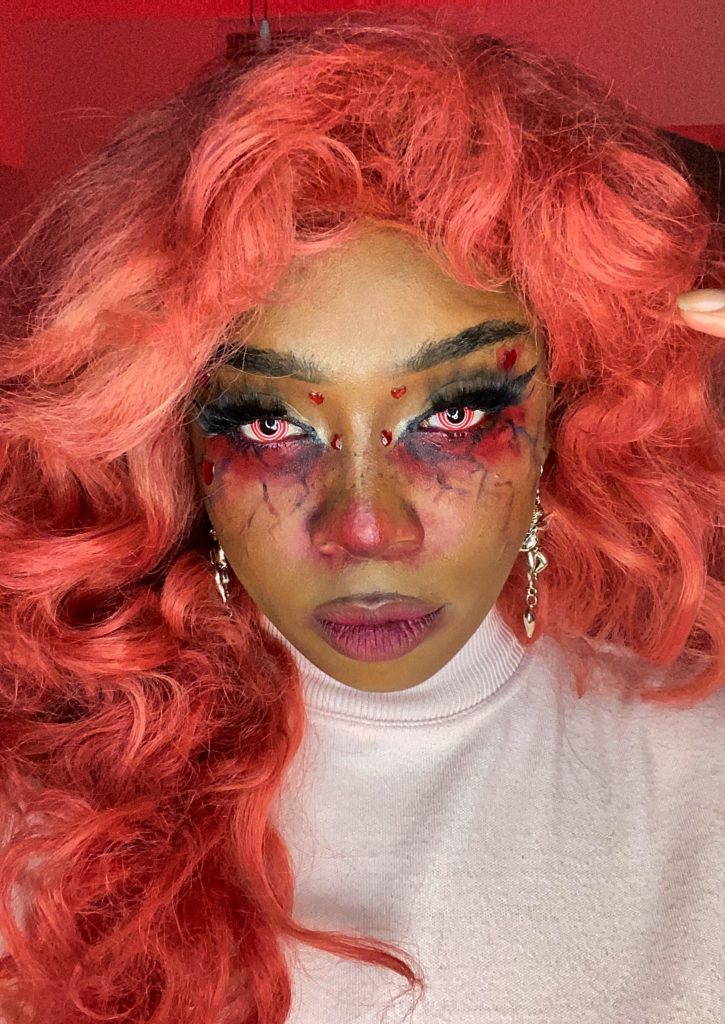 Why you chose this look: This look is based on BLACKPINK's hit song, "Lovesick Girls." I wanted to step outside the box this year by creating an Anti-Valentine's Day look with a literal take on the title. Every year, makeup artists create cute and seductive looks for the holiday of love, but what about those that are destroyed by it? In the song, BLACKPINK sing "Looking at you with my anxious gaze. You're all I need, even if it hurts." I wanted to bring these lines to life by looking like someone who is being hurt by love. I've become this person that is so hypnotized by the love they have for someone, that they're almost obsessive, and have neglected taking care of themselves.
How you accomplished this look: I applied my usual base which consists of a full-coverage foundation, concealer, contour, blush, and faux freckles. I then drew a dramatic liner that thickens as it goes outwards, and applied long lashes. To make my eyes look even bigger, I highlighted the inner corner above the black liner. I then used red oil-based paint on my waterline and shaded it out with red eye shadow. To bring out my dark circles, I used black and purple oil-based paint. The veins were created with these same paints along with a blue one in my palette and a tiny brush. I slowly and carefully drew squiggly lines that broke off into more misshapen lines. To make them look realistic, I topped them off with a fluffy brush lightly coated with face powder. I used my finger to smudge a tiny amount of red paint on my nose and then used a small fluffy brush to place red eyeshadow over it. I spread the color out even more to dramatize the look of the irritated nose people with allergies typically have. To finish this look off, I lined my lips with my usual brown liner, but mixed the red and purple paints and placed them at the center of my lips, using a flat brush to lightly brush the colors outwards.
Products Used: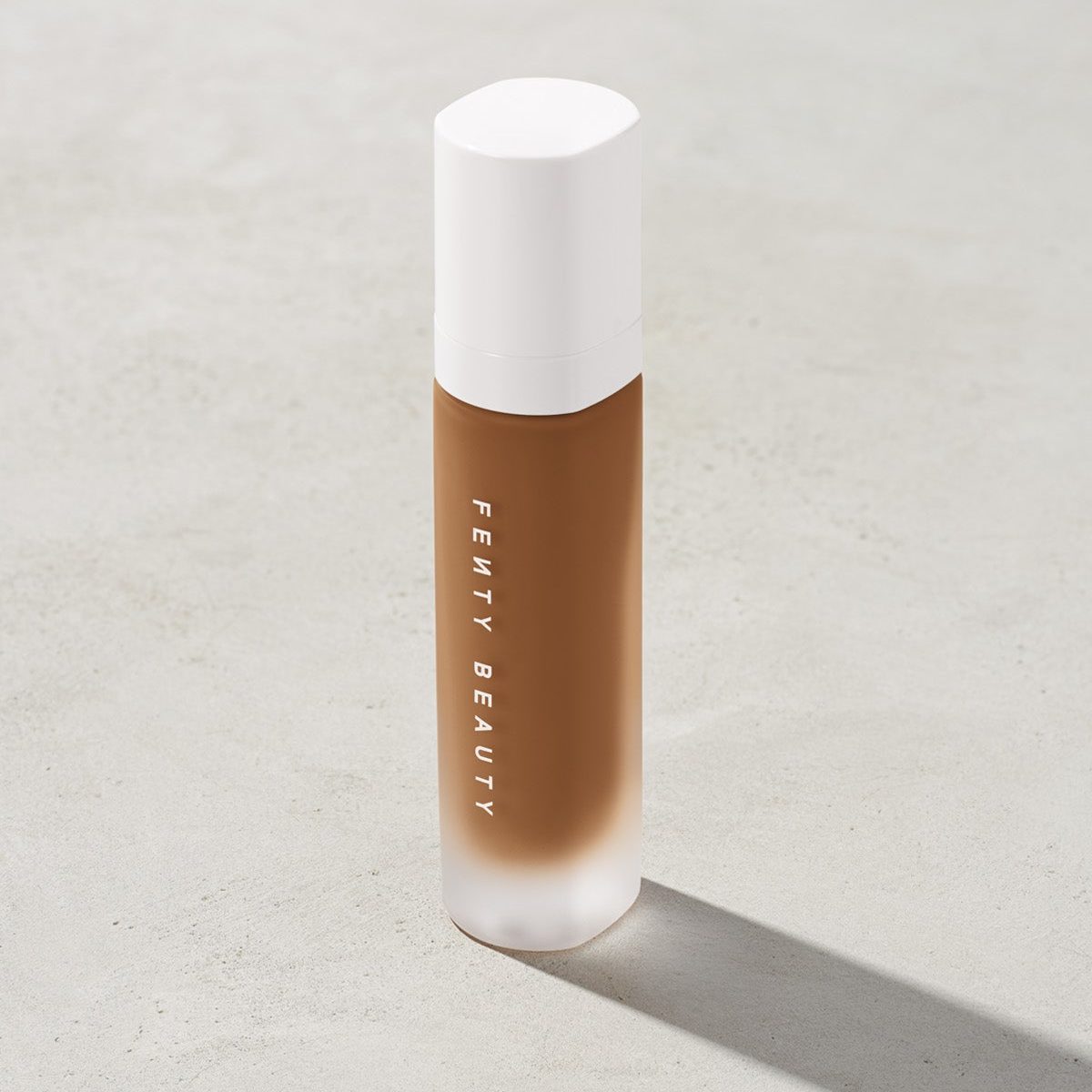 Fenty Pro Filt'r Foundation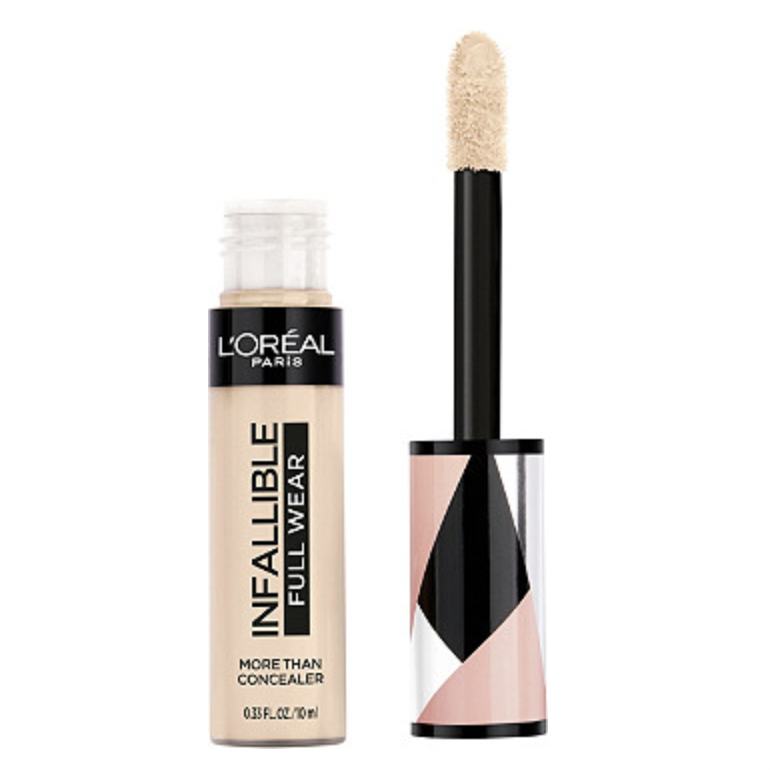 L'Oreal Infallible Concealer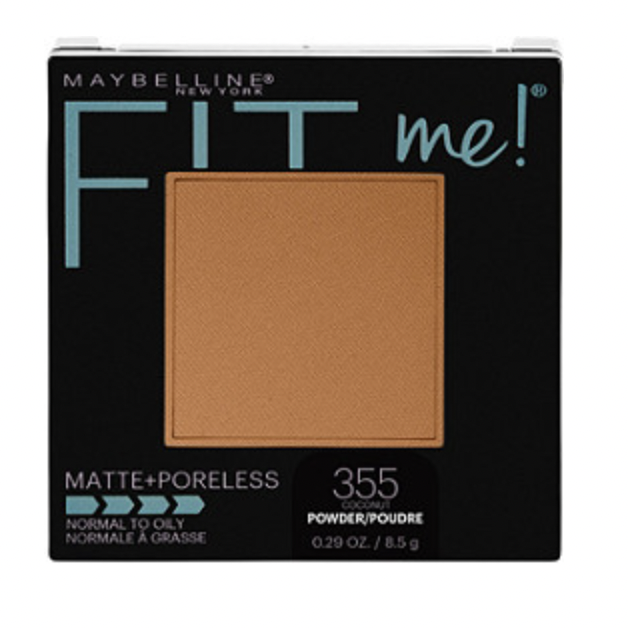 Maybelline Fit Me Powder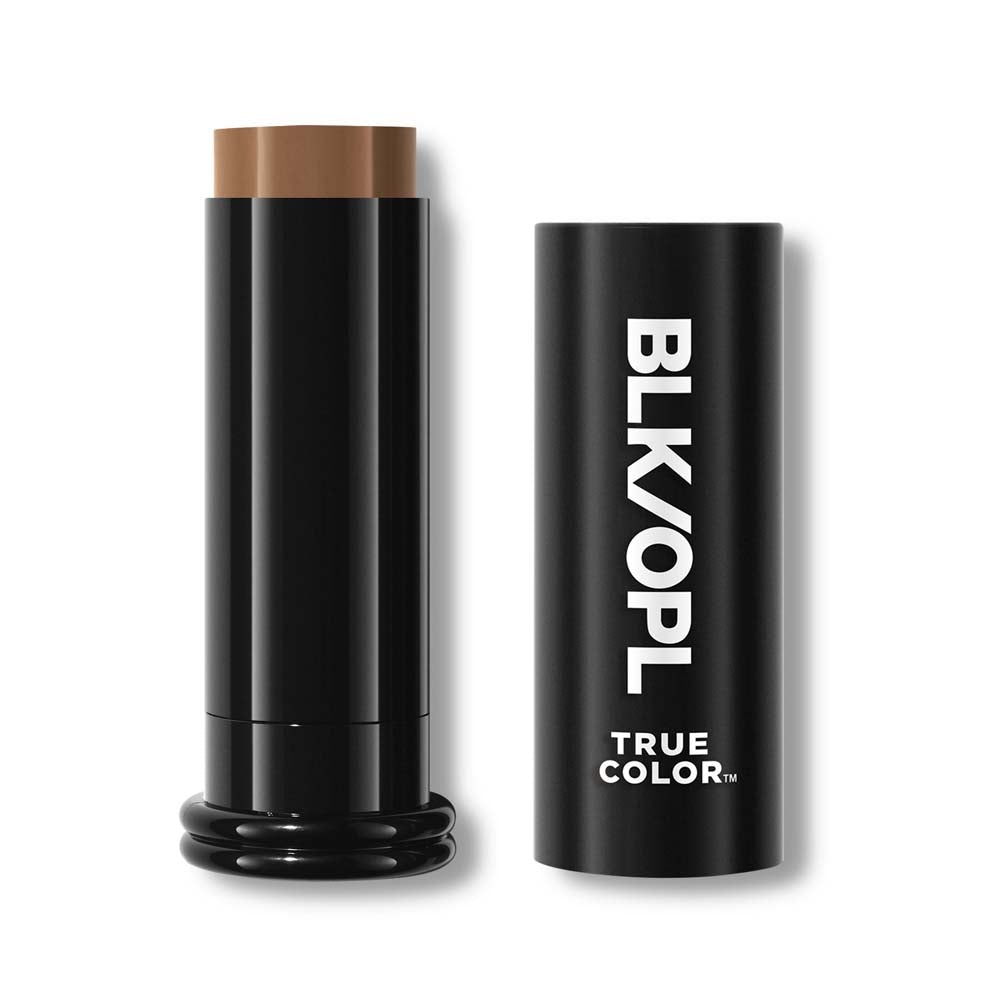 Blk/Opl Foundation Stick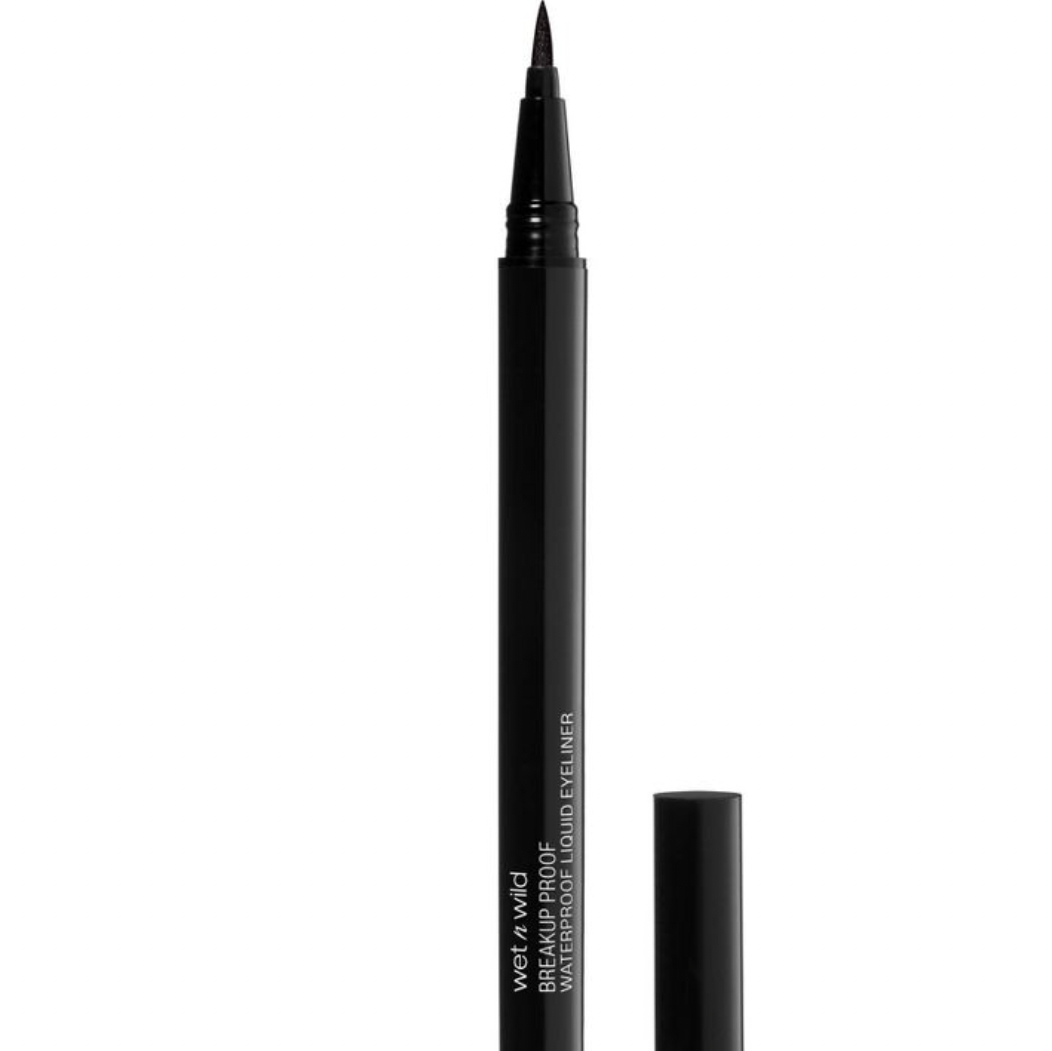 Wet N Wild Liquid Eyeliner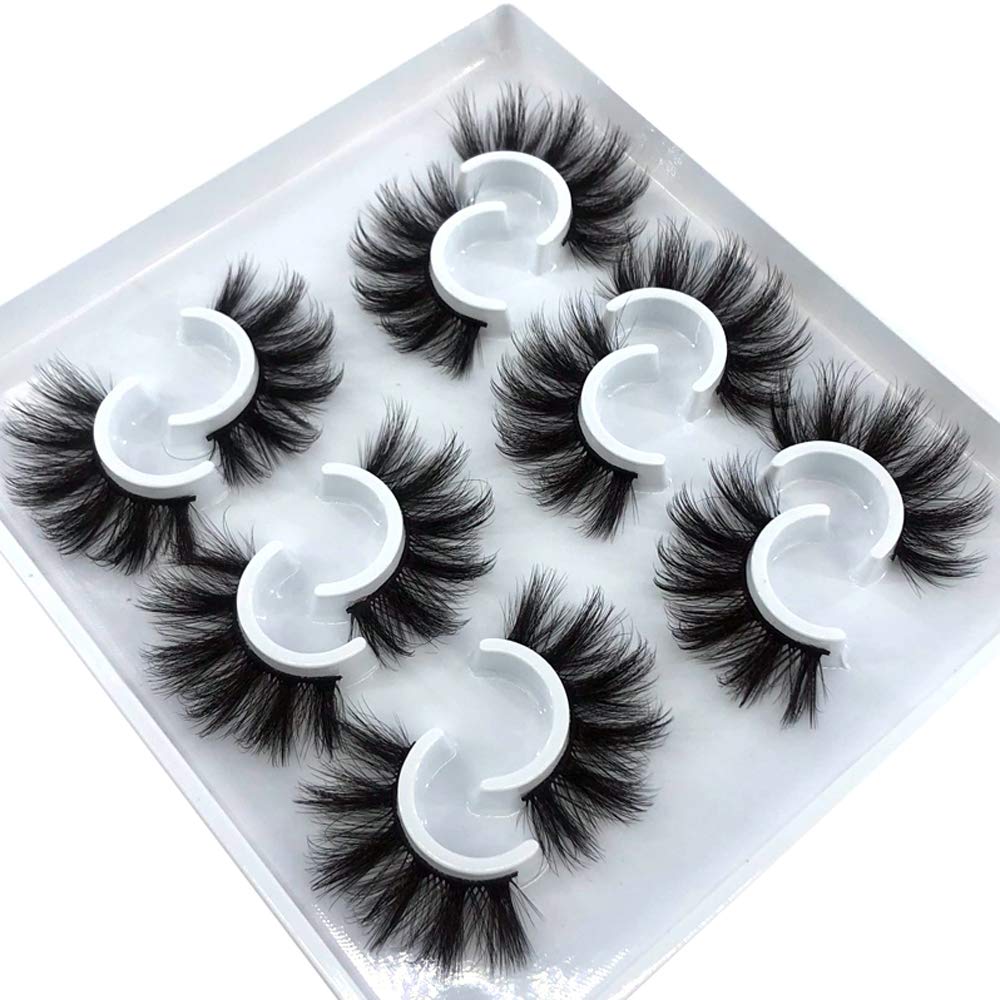 Lashes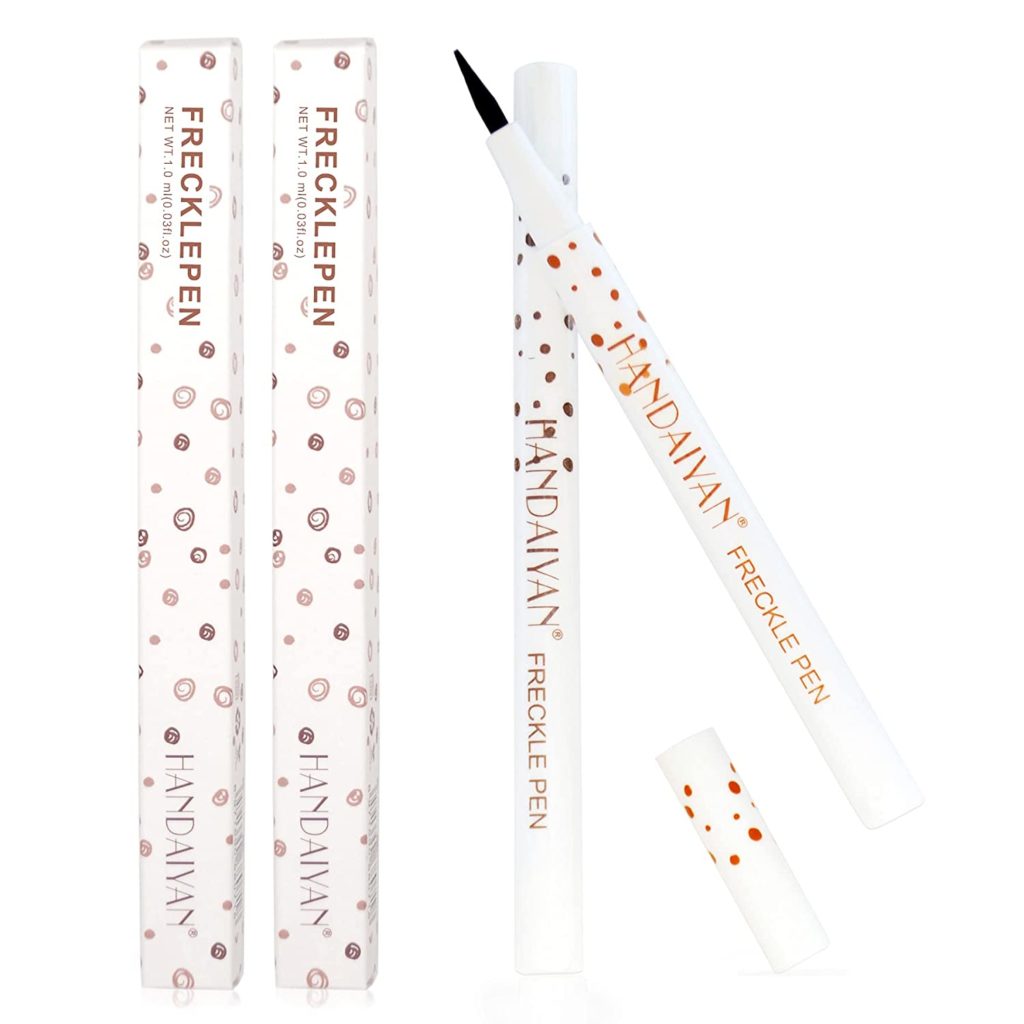 Freckle Pen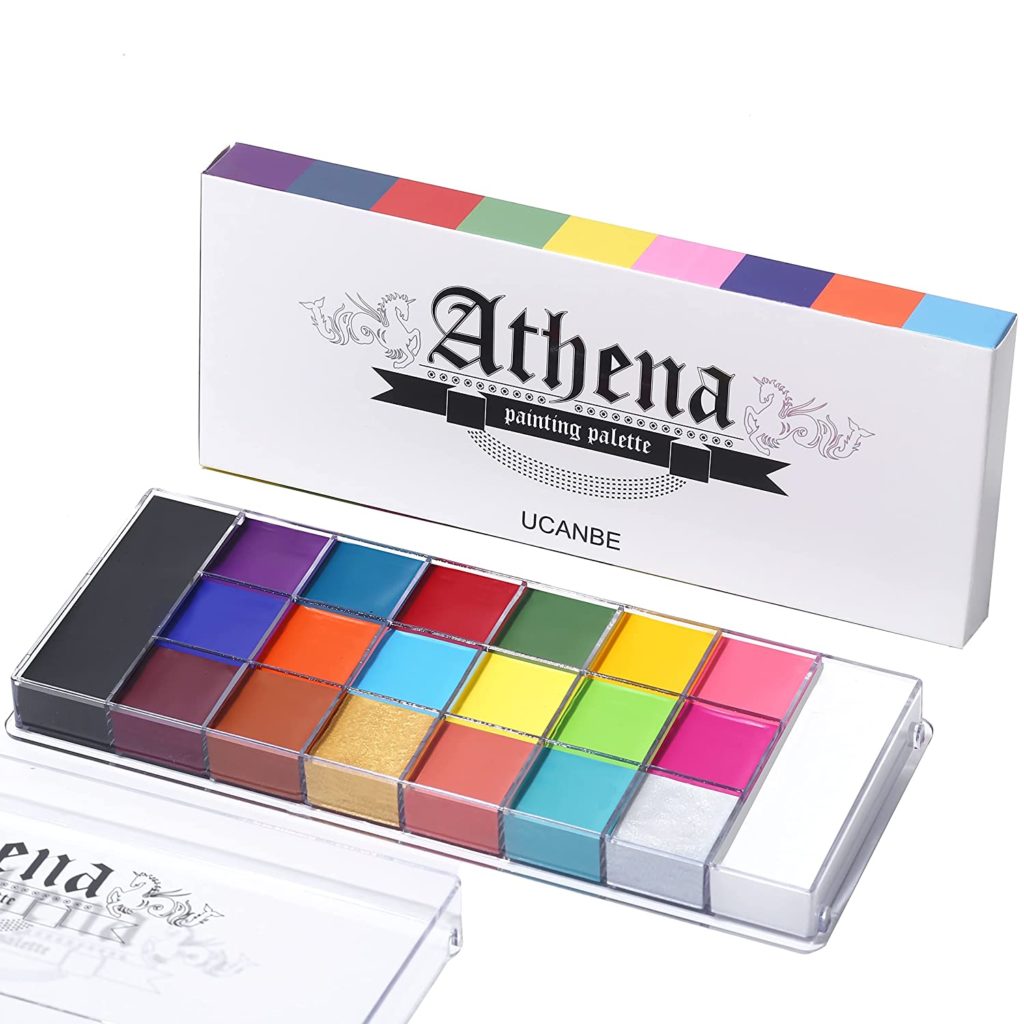 Athena Face Paint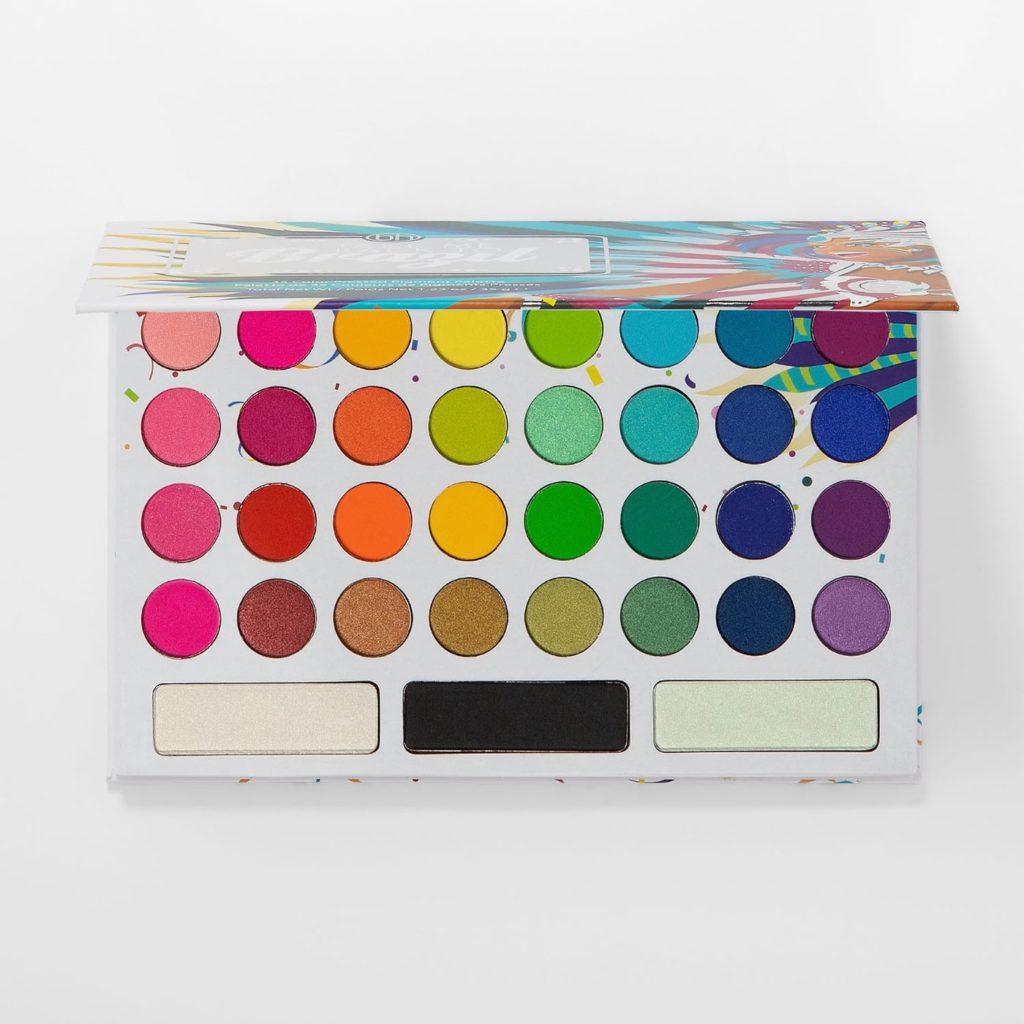 Take Me Back to Brazil Palette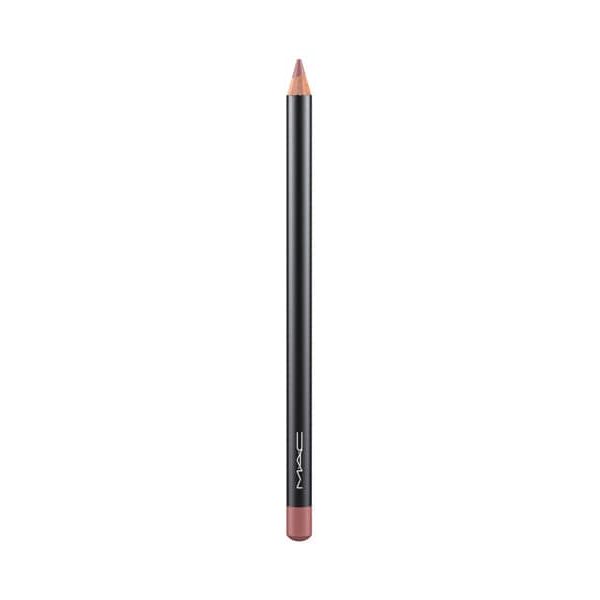 MAC liner in Chestnut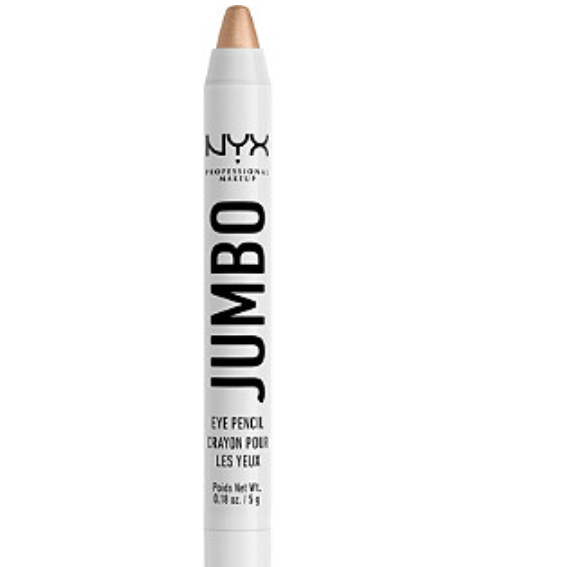 NYX Jumbo Eye Pencil in Frosting (Champagne)
"The Stealer" by The Boyz
Name: Annie
Handle: @_whoisannie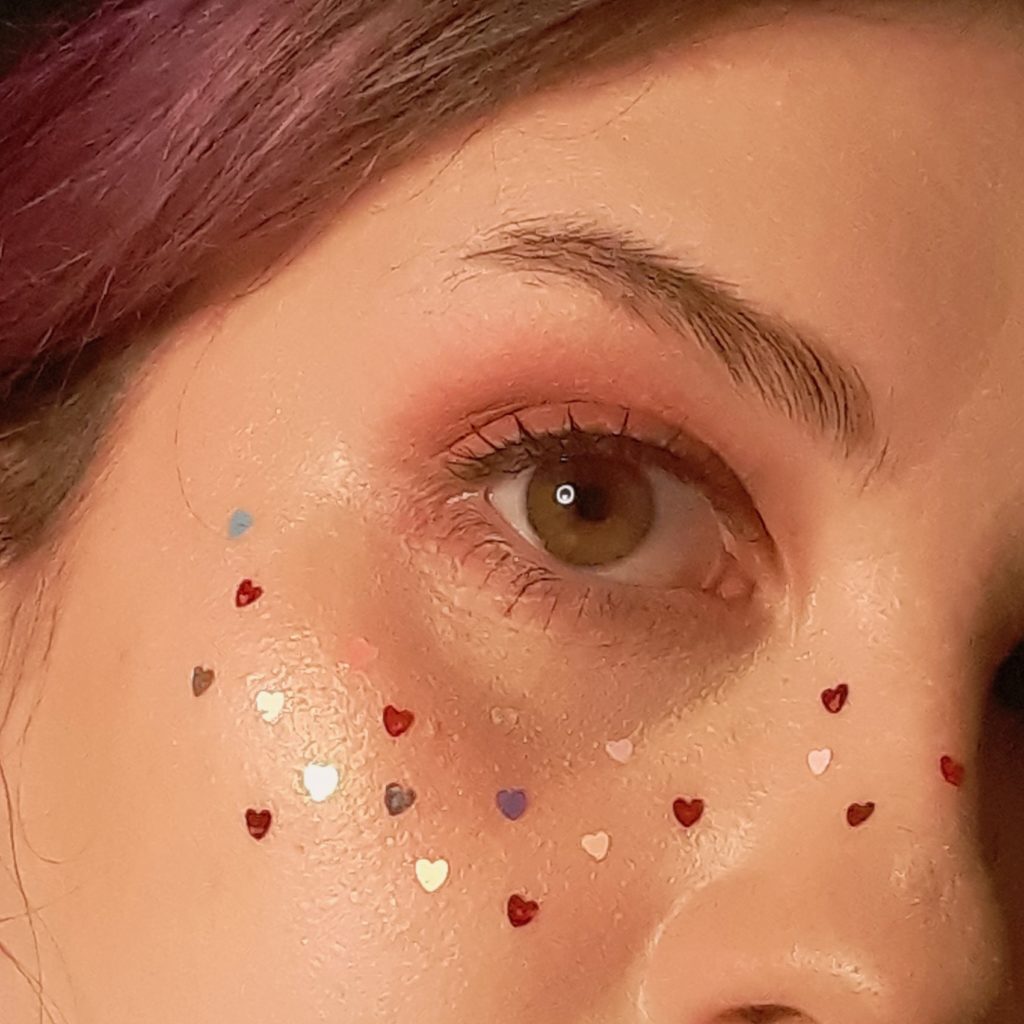 Why you chose this look: Nothing screams Valentine's Day more to me than pretty and cheeky thieves ready to steal your heart. Though "The Stealer" wasn't released in February, the concept of this 2020 album and music video fits this holiday perfectly. In my opinion, this is one of the most well-executed concepts in K-pop. The heist theme, the black and red color scheme, the hearts scattered around in makeup, clothing, and sets, everything comes together beautifully to tell a story. The look that caught my eye the most is the one worn by Ju Haknyeon in one of his teaser pictures, with hearts all over his cheeks.
How you accomplished this look: For starters, instead of using foundation this time, I mixed facepaint and concealer to color correct my acne scars and dark circles. I also warmed up my face a bit with a very soft, just slightly darker bronzer. The original base for this look included a very flawless but basic skin and orange-ish brown eyeshadow. I added a romantic flare with red and pink-toned eyelids and shimmery peach blush. As always, I kept my eyeshadow in the outer corner, as I don't have much lid space, and blended a darker tone into my crease, smoking out very lightly, and keeping a rounder shape. The main point were the "heart freckles." I first started with the red ones, which were heart-shaped glitter made for artistic makeup, and glued them randomly over the blush with lash glue. Then, I used assorted nail art hearts and glued them in the spaces between the red ones. I finished off with very separated lashes, and natural lips with a nude liner, peach liquid blush, and red lip tint in the center.
Products Used: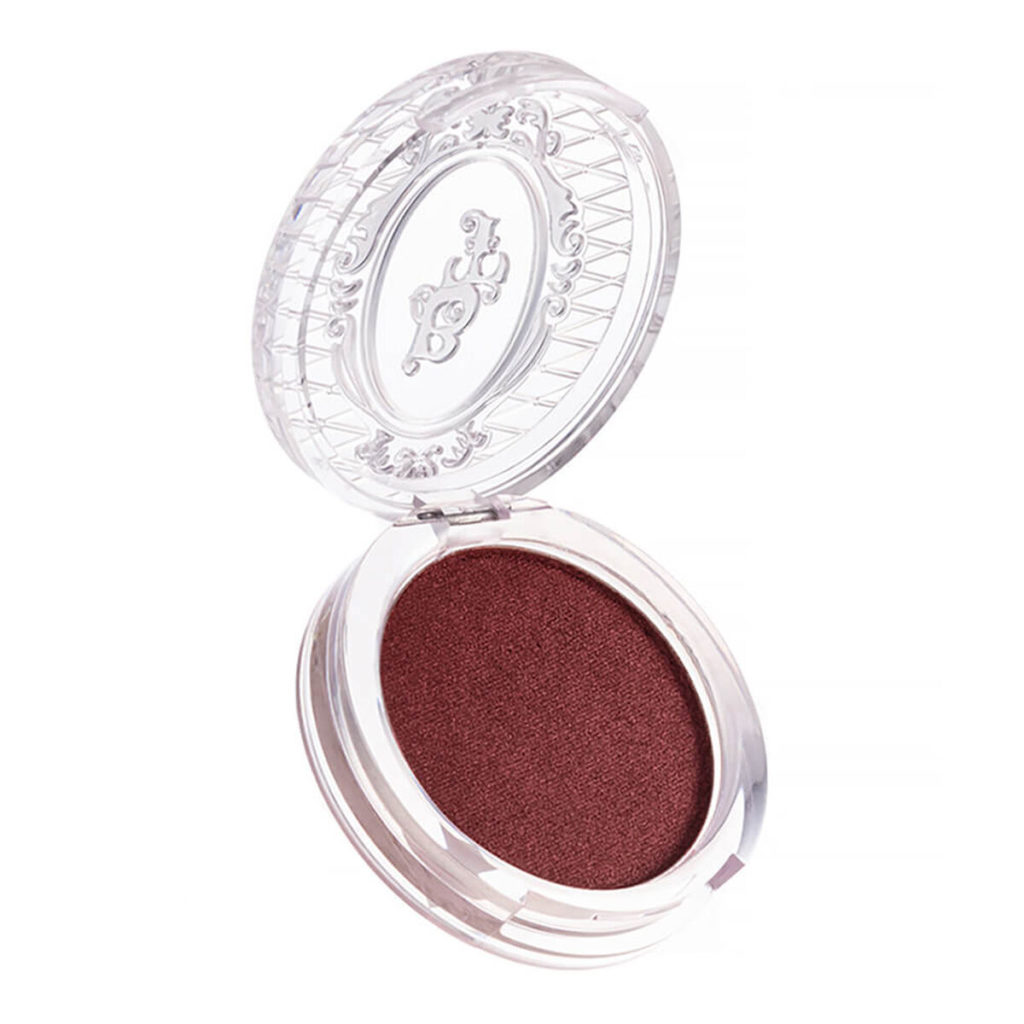 BT Shimmer blush in Madagascar
Sheglam 12-Hr Full Coverage Concealer – Madeleine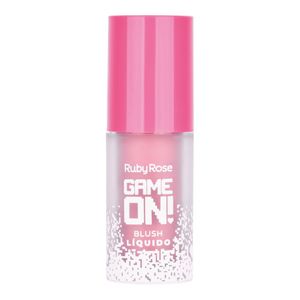 Ruby Rose Game On Multipurpose Liquid Blush in Push Start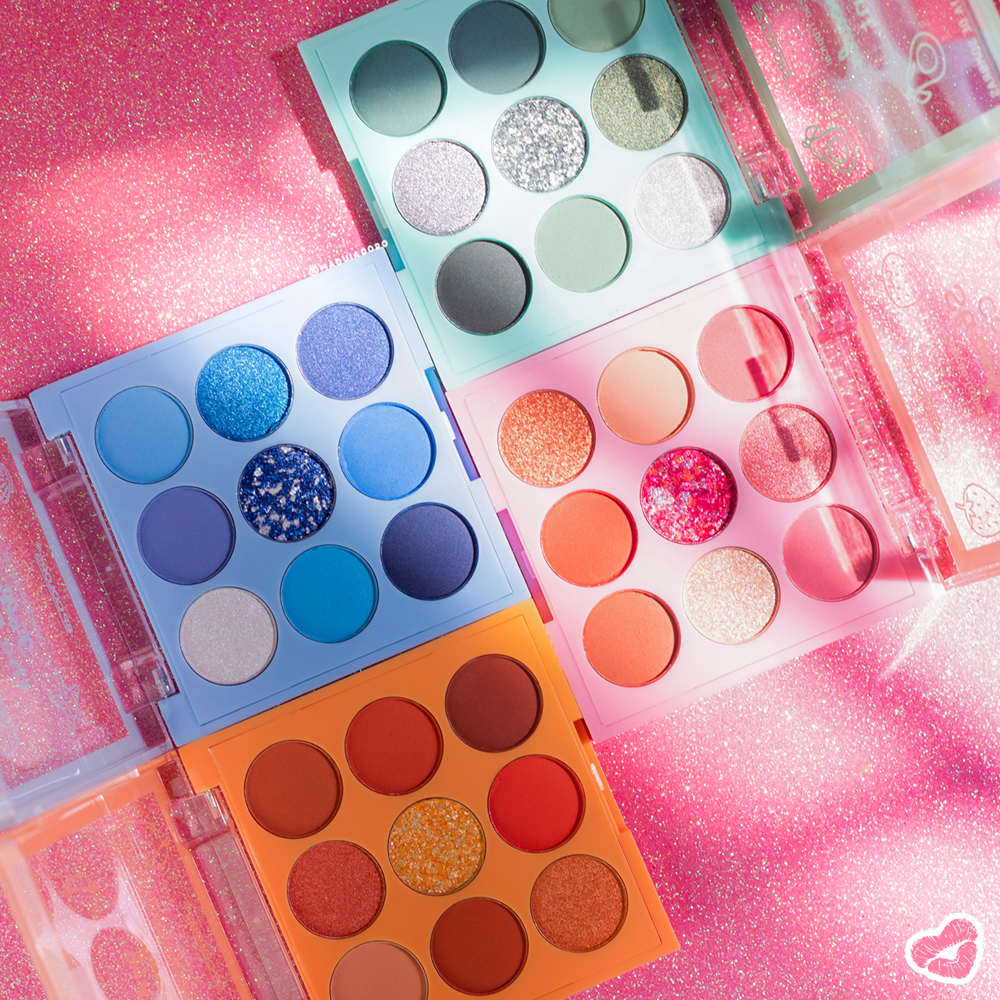 SP Colors Strawberry Cocktail eyeshadow palette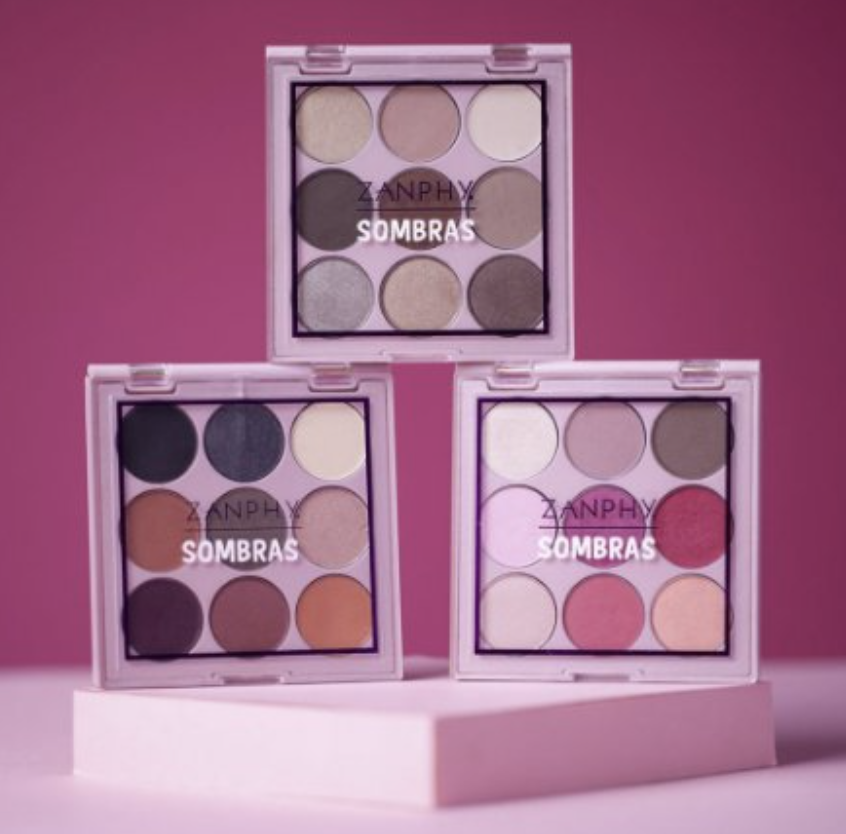 Zanphy Noneto eyeshadow palette – 01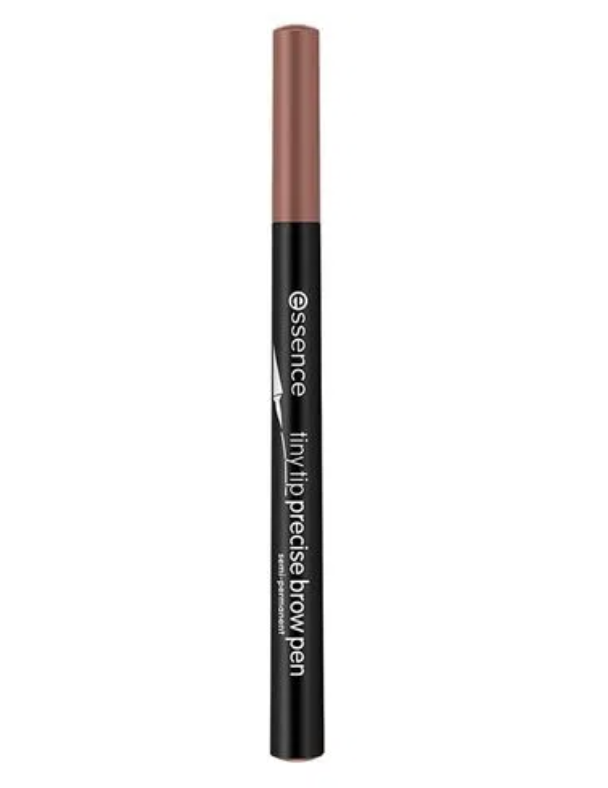 Essence Tiny Tip Precise brow pen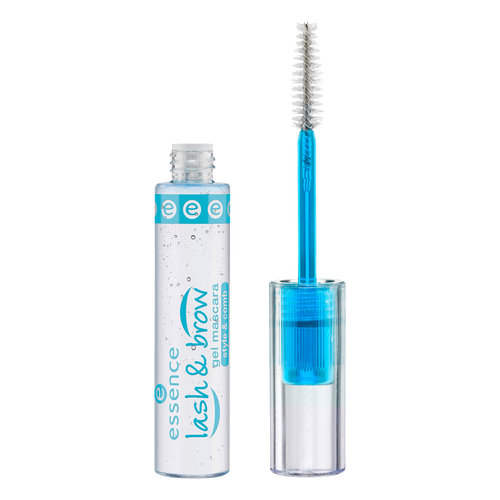 Essence lash brow gel mascara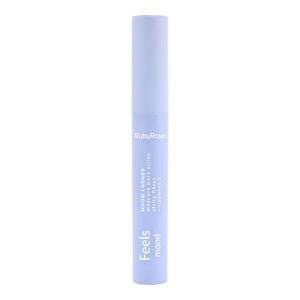 Ruby Rose Mood Lashes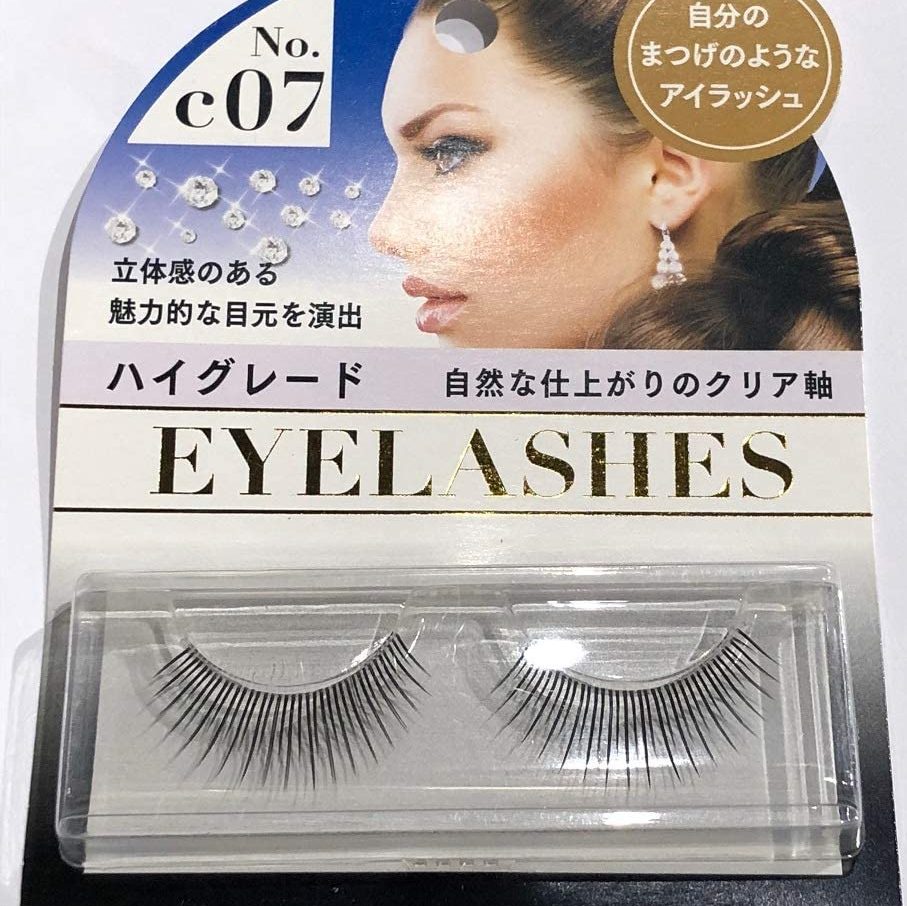 DAISO Cosmetics False Eyelashes C07 High Grade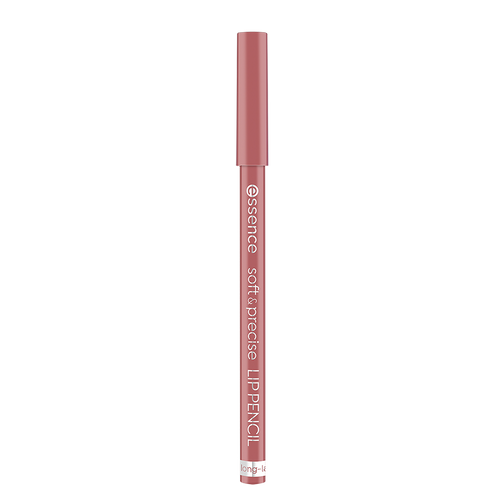 Essence Soft Precise lip pencil in 05 Legendary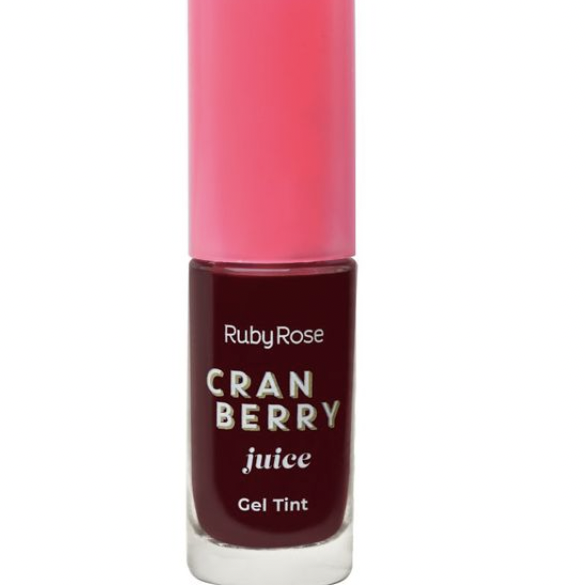 Ruby Rose Gel Tint Cranberry Juice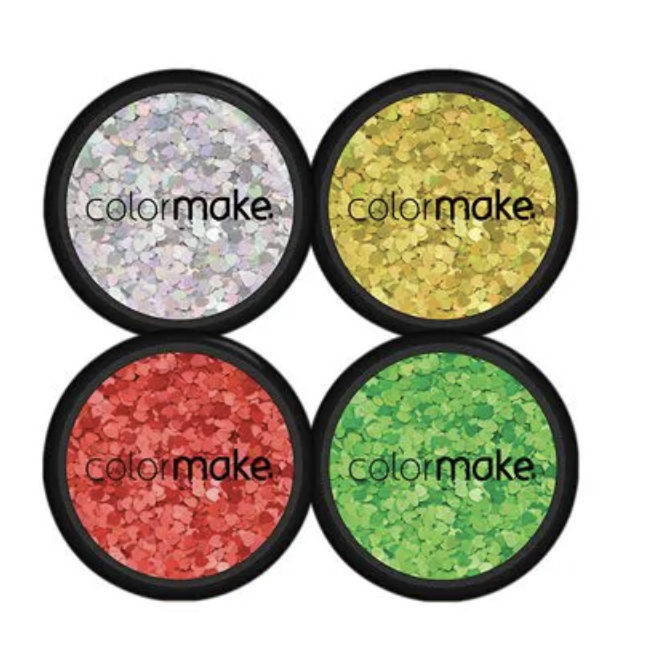 Colormake Glitter Shine Coração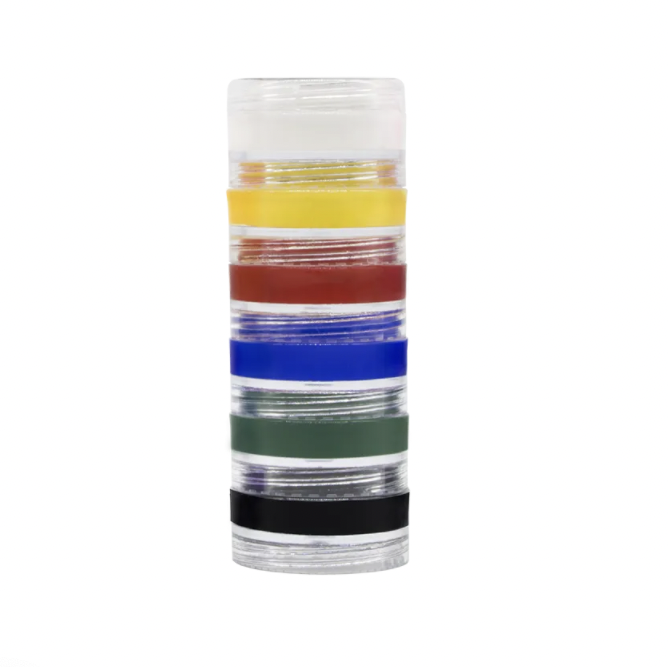 Colormake face paint (Kit Tinta Cremosa)
Valentine's Day gives us the perfect opportunity to create sweet and sultry looks that will capture the hearts of viewers. We hope you also jump into your creativity for the holiday by using the stunning visuals in K-pop for makeup ideas!
Looking for more Valentine's Day inspiration? Check out nail trends you need to try!