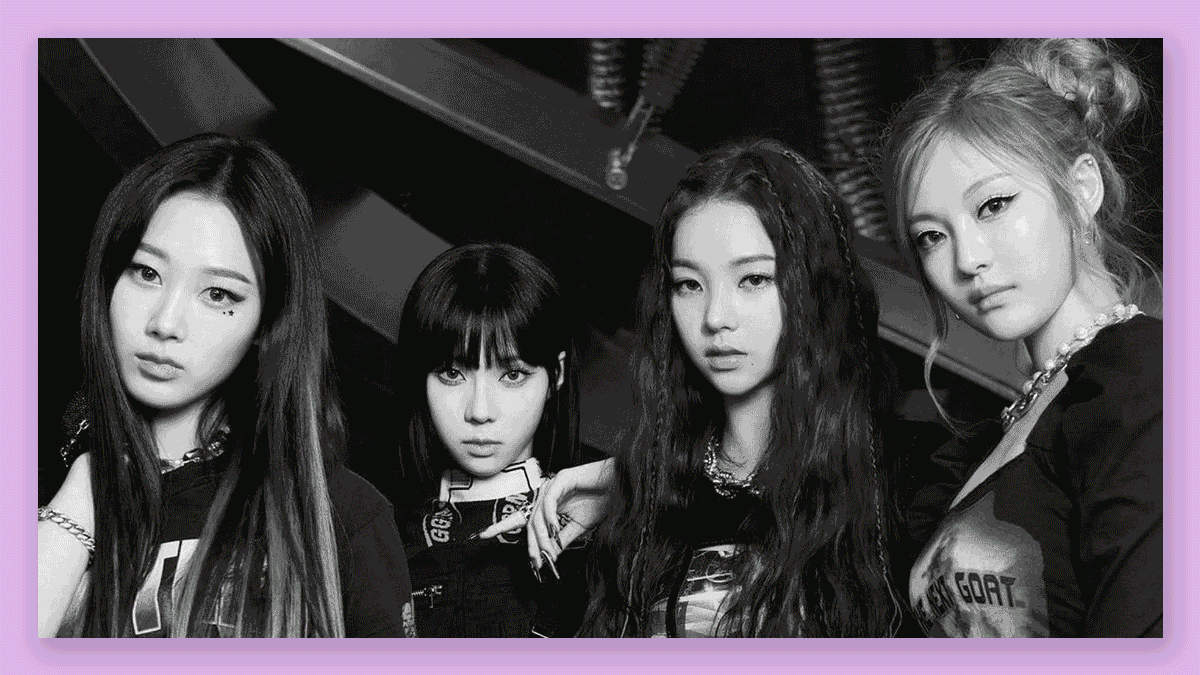 In a short span of time, girl group aespa has claimed a place among K-pop's fashion royalty. While the four-member act is spearheading a new concept of virtuality in the music scene; in terms of style, the quartet has already established itself as one of the groups to have on the lookout for what's next in fashion.
EnVi sat down with fashion industry professionals to discuss the trends and fashion brands they would like their favorite celebrities to wear in "What Should X Wear Next." In the first installment, EnVi invited stylist Pedro Hanhausen Vignon as a guest writer. Pedro is a Mexican fashion stylist and editor. An Istituto Marangoni and Sorbonne University alumni, he has worked for international fashion magazines including Grazia, Glamour, and Air France Madame. Ahead, EnVi's Fashion Editor, Mayra Peralta, and Pedro Hanhausen Vignon discuss what aespa should wear next.
The Stylist's POV
Since coming up in the K-pop scene in 2020, award-winning group aespa has not disappointed. Be it with their refreshing bangers or their forward-looking style, KARINA, GISELLE, WINTER, and NINGNING have continuously amazed with every new music release. Though well known for their futuristic aesthetics mixed with digital culture—onstage anyhow—each of the girls has a unique off-duty personal style. For instance, KARINA's fashion is more on the girly, and feminine flanks. GISELLE, known for her nostalgia-infused fashion throwbacks, is always hinting at the 90s and 2000s through her looks. WINTER usually wears more polished and sophisticated looks, and NINGNING never fails to deliver girl-next-door vibes. Meanwhile, as a group, aespa is always right up on the latest trends. Being one of the hottest new generation K-pop girl groups, they've carved a distinctive style that embodies their concept without a flaw.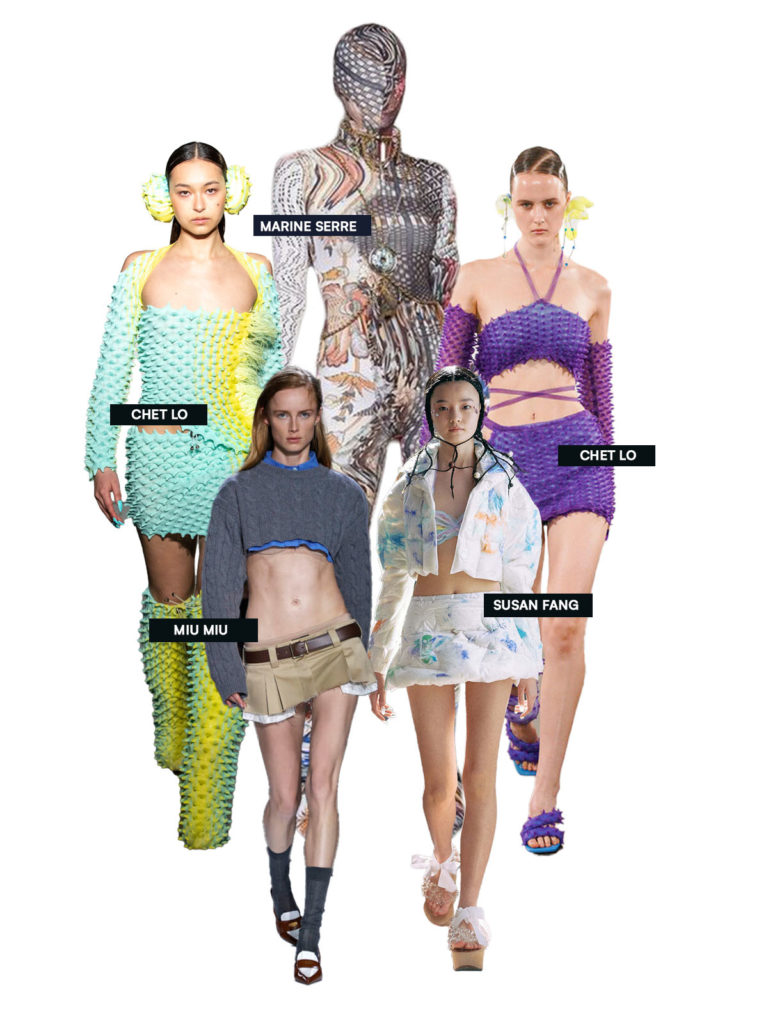 When it comes to trends to try out next, I personally expect aespa to surprise us with more color in their future looks. Colors like neon pink and some pastels would be an interesting addition to the group's wardrobe. I would also like to see the girls embracing the microtextures trend. In particular, the popcorn texture that has been making the rounds on the runways. While brands like Diesel and Marine Serre have incorporated the texture into their collections, the Asian American designer Chet Lo's approach appears more futuristic. Looks from his recent collections would fit within the group's lore seamlessly. Likewise, funky prints and patterns—such as the ones shown on Marine Serre's Spring Summer 2022 collection—would be a nice ingredient to aespa's fashion mix. Additionally, the low waist micro skirts—similar to "THE" most wanted piece of this season by Miu Miu—would be a very good example of an understood assignment for the group's styling. Considering the resurgence of this Y2K trend, options are aplenty and range from obvious choices like Blumarine to more avant-garde brands such as Susan Fang. 
— Pedro Hanhausen Vignon, fashion stylist. 
The Editor's POV
It's a well-known fact that K-pop stars are taking over luxury fashion through ambassadorships and other associations with high-end brands. In 2021, the members of aespa were appointed Givenchy's Global Ambassadors. They became the first K-pop group to be handpicked, as a whole, to represent a luxury brand, which is very telling of the girls' fashion potential. Considering this, last year I had the chance to chat with Peter Do's cofounder, Jessica Wu. Jessica is the brand's PR Director, so on the topic of dressing celebrities, I asked her which K-pop star would be better suited to represent Peter Do. Since her immediate answer was aespa, I would love to see KARINA, GISELLE, WINTER, and NINGNING donning some looks from the Peter Do runways. In case you're missing out, an alumn of Phoebe Philo's CELINE, Peter Do is one of the most acclaimed present-day fashion designers. His eponymous brand is all about tailoring, craftsmanship, and empowering the modern woman, so I'm convinced aespa would fit right in the brand's minimalistic power dressing.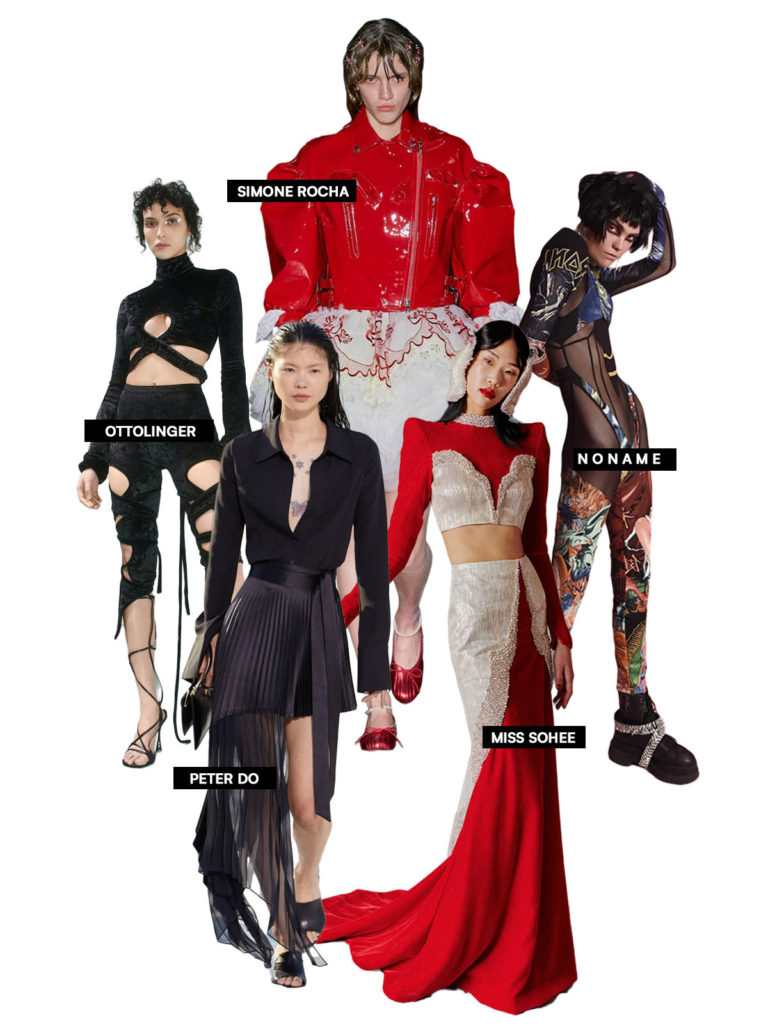 On the other hand, aespa is recognized for a very intricate styling, fitting for a group of women often described as "next-generation warriors." To me, it only makes sense that the girls fully embrace a more avant-garde approach to fashion in the future. With my penchant for hate couture, I often visualize them wearing items from Iris Van Herpen, Schiaparelli, Jean Paul Gaultier by Glenn Martens, and even Alaïa. However, if we go with the "next generation" premise, I believe no other brand represents contemporary couturiers better than Miss Sohee. The designer's theatrical creations are inspired by the beauty of South Korea and its culture, so I'm intrigued by the idea of incorporating her designs into aespa's Kwangya.
Lastly, but definitely not least, if we talk about trends, everybody seems to agree that "ballet core" is greatly influencing fashion this year. I have always found an intrinsic connection between aespa and experimental styling, so I would love to see aespa trying out their own, unconventional, version of ballet core. Off the top of my head, I imagine an eclectic mix of brands such as Simone Rocha, Ottolinger, and NONAME with a touch of McGregor + Mugler's ballet. I trust KARINA, GISELLE, WINTER, and NINGNING to pull such an unlikely theme effortlessly. If there's a group that keeps transforming and surprising with their fashion prowess, that's undoubtedly aespa. —Mayra Peralta, EnVi's Fashion Editor and brand consultant
aespa's Boundless Potential
Less than two years into their career, the members of aespa have shown, beyond any doubt, that they are forces to be reckoned with. Whether it is through its record-breaking music or fashion accolades, aespa is already leaving a mark on the world stage. Style-wise, the quartet has plenty of unexplored territory to traverse and make its own. However, so far, they have already proven that we can rely upon them to bring some needed fun and experimentation to the K-pop fashion landscape. With aespa all primmed and ready to make history with their Coachella debut, we can't wait to see what outfits they will rock next.

Eager for more fashion content? Check out Jessica Wu's exclusive interview with Envi here.