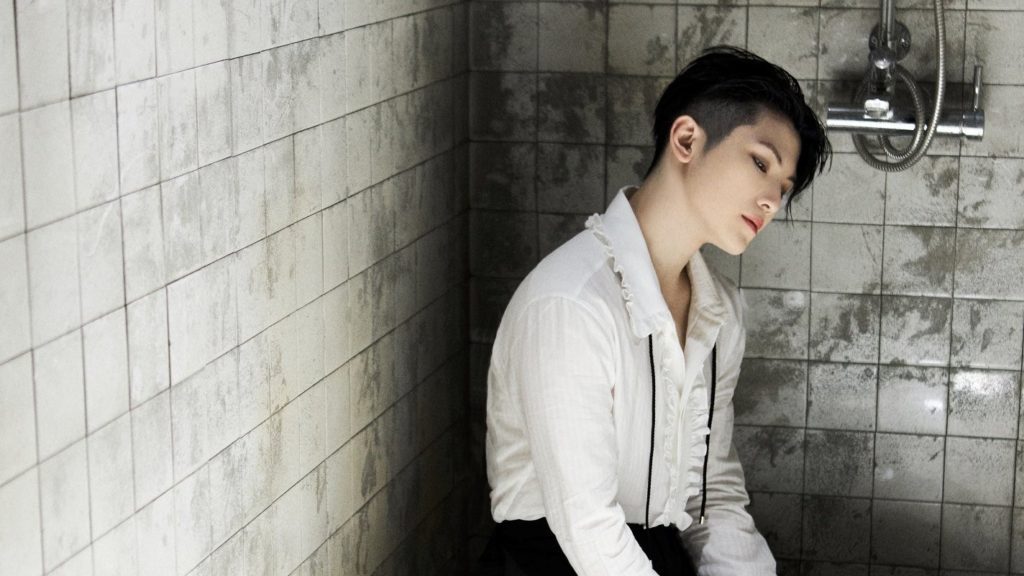 On January 3, Seventeen's Woozi left his mark in the K-pop community with his very first solo single, "Ruby." The song is an English track that is a mix of pop-rock genre and funk genre. 
The music video begins with classical music playing in the background and a group of models circling around Woozi. Once the song's charismatic rock tune started, Woozi released his sharp looks and energetic moves.
Ruby
"Ruby" is a song that Woozi wanted to give as a gift to Carats around the world. The song is about being attracted to someone and not being able to take your eyes off them. Woozi uses an example of a jewel, a ruby, which is meant to be shiny and bright. As for his fans, he thinks of them as people who shine bright and are precious, singing "With all of your shine, she got the ruby."
Consistently appearing in the song are references to rubies and the color red. He refers to rubies in the lyrics singing "Baby girl, you're making me a beautiful jewel" and "She got the ruby lips." In the music video, there are many aspects in which the color red is included from the lighting and props to outfits. Both lyrics and the cinematography for the music video turned out to be a clever match.
Coke Zero
After the release of "Ruby," fans made the phrase "coke zero" trend number on Twitter after hearing the lyrics to "Ruby." In one part of the song, Woozi sings "Think I'm out my mind/ Pass me a Coke Zero to calm down/ Sh*t, this is red too." Fans, including Seventeen's Hoshi, made jokes online by saying Woozi needs to drink a "Coke Zero" anytime he needs to calm down.
Guitar Solo
Not only did Woozi capture the attention of fans for his "Coke Zero" phrase, but also for the guitar solo in the music video. At the end of the music video, Woozi plays an electric guitar while dozens of laser strobe lights are aimed at him and around the room. Fans were fascinated by this moment as it showed a cool and sexy side of Woozi.
Fan Reaction
Many fans were very excited by the release of "Ruby" and could not wait to share their reactions and thoughts! Here is what fans had to say about Woozi's single, "Ruby." 
Congrats to Woozi for debuting his first-ever solo mixtape! You can listen to "Ruby" on Spotify and Apple Music.
Interested in new K-pop music? Check out Kep1er's debut song "WA DA DA" here!