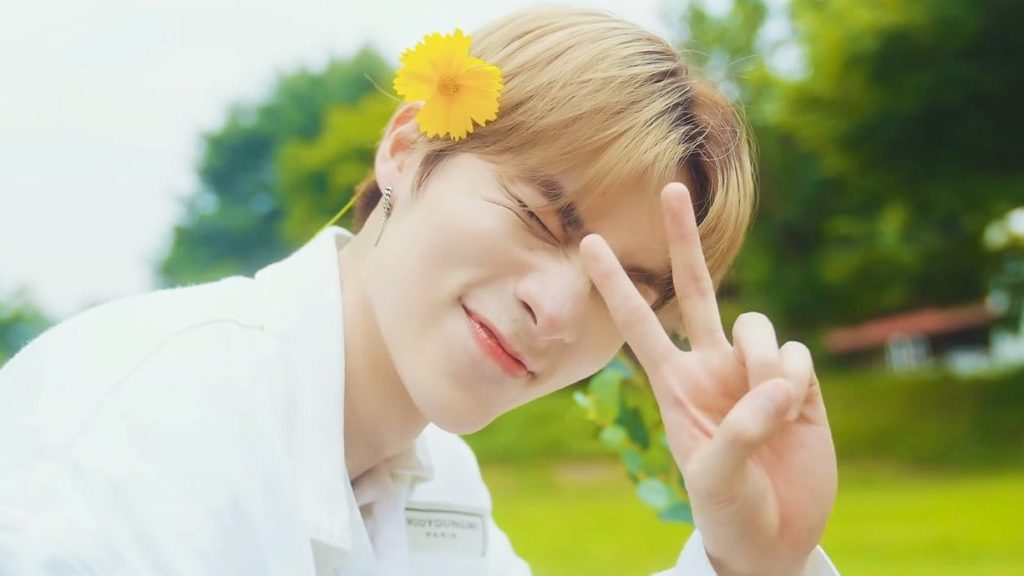 WayV's Xiaojun delighted fans on August 2 in a new installment of [Play V], published on the WayV Official YouTube Channel. The [Play V] series launched in September 2019, with groupmate Kun giving fans an inside look into his MIDI Studio, and has since provided an outlet for the group to share all sorts of fun musical content, from covers to original tracks.
The latest drop features Xiaojun and two other dancers grooving to "Good Time," a summery track from WayV's third mini-album, Kickback, released earlier this year. The video was filmed from a first-person perspective, making viewers feel they are with him, enjoying a picnic at the park.
Cover By. XIAOJUN
Xiaojun has gifted fans with many solo projects over the past year. In September of 2020, he released his first [Play V] cover of Sam Kim's "Who Are You" from the hit Korean drama, Guardian: The Lonely and Great God also known as Goblin. The combination of Xiaojun's fresh vocals and visuals charmed the fans of the idol! 
Xiaojun's next present was a beautiful end to a tough year. On New Year's Eve 2020, fans were thrilled to watch his first English cover of EXO's "For Life." The main vocalist showed his passion for singing in the sentimental, yet powerful cover. 
Fan Reactions
The surprising drop received praise from WayZenNi and NCTzens. 
how the situation is rn: pic.twitter.com/HUQb8sAnF6

— xiaojun pics ? (@xiaojunpics) August 2, 2021
You can just tell Xiaojun works on all his projects with so much love

— ? ◡̎ ? (@XlAOCAS) August 2, 2021
xiaojun is beyond handsome, incredible at singing and dancing, funny, kind, smart….. nobody should be this perfect it's not right

— miku thee stallion (@hallojensoo) August 2, 2021
anyways xiaojun ace but we all knew that already pic.twitter.com/nW3Iyzhyza

— ? (@dejunmvs) August 2, 2021
Xiaojun's fellow members also rushed to SNS to show support for his first dance cover! 
kun reply on xiaojun playv

'refreshing summer ? cool' pic.twitter.com/m0Z7uq3uEx

— ً (@qiansceo) August 2, 2021
yangyang reply to xiaojun playv

'Wow<~' pic.twitter.com/VKEgKL3H4H

— ً (@qiansceo) August 2, 2021
Xiaojun himself shared how satisfied he was with the clip.
XIAOJUN WEIBO

'considered as a work that im satisfied with, do you like it?' pic.twitter.com/voiRX3TZZE

— ً (@qiansceo) August 2, 2021
More From Xiaojun
Recently on LYSN's DearU Bubble messenger, Xiaojun shared a video of a composition entitled "Just like an Angel." Fans speculate that his next [Play V] cover could be a song that he composed himself! Are you excited to see what he shows fans next? 
If you want to see more of Xiaojun's talents, check out our coverage of his most recent single album with Kun, titled "Back to You!"
Thumbnail courtesy of  SM Entertainment.