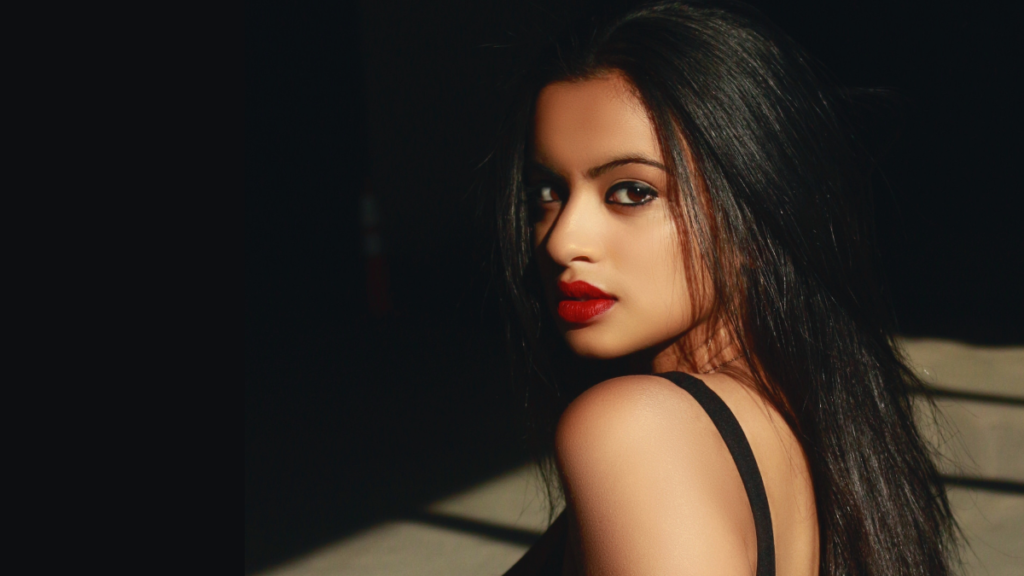 It takes a village to raise a child, and the same can be said for artists. To arrive at a distinct and evolving musical repertoire, musicians draw influence from various places, such as genres and fellow artists. To find her voice, 23-year-old Boston-based singer-songwriter Radha listened to the voices of others, too.
Today on February 10, Radha released a new single entitled "Drowning," after a three-year break from releasing her own music. EnVi was able to chat with Radha via email to learn more about the singer's background, craft, and her musical influences.
A Legend in the Making
Because her mother was an Indian Classical vocalist, Radha grew up in a musical environment. This, along with a brother who played piano, has enabled Radha to connect with music effortlessly. As she put it: "Because music has always been around me, it was easy for me to simply embrace it and delve into it myself." While Radha deepened her interest and involvement in music, she found herself drawn to R&B and soul genres, which she saw as ideal avenues for earnest self-expression.
"In search of music I could resonate with in America, I found myself fascinated by R&B. The soulful nature of this genre spoke to me, and I've been creating within this realm ever since my exposure to it during my middle school years," the Indian-American artist shared. Radha went on to study finance at Boston University's Questrom School of Business, where she "viewed music as an outlet that allowed [her] to channel [her] creative energy while balancing business classes."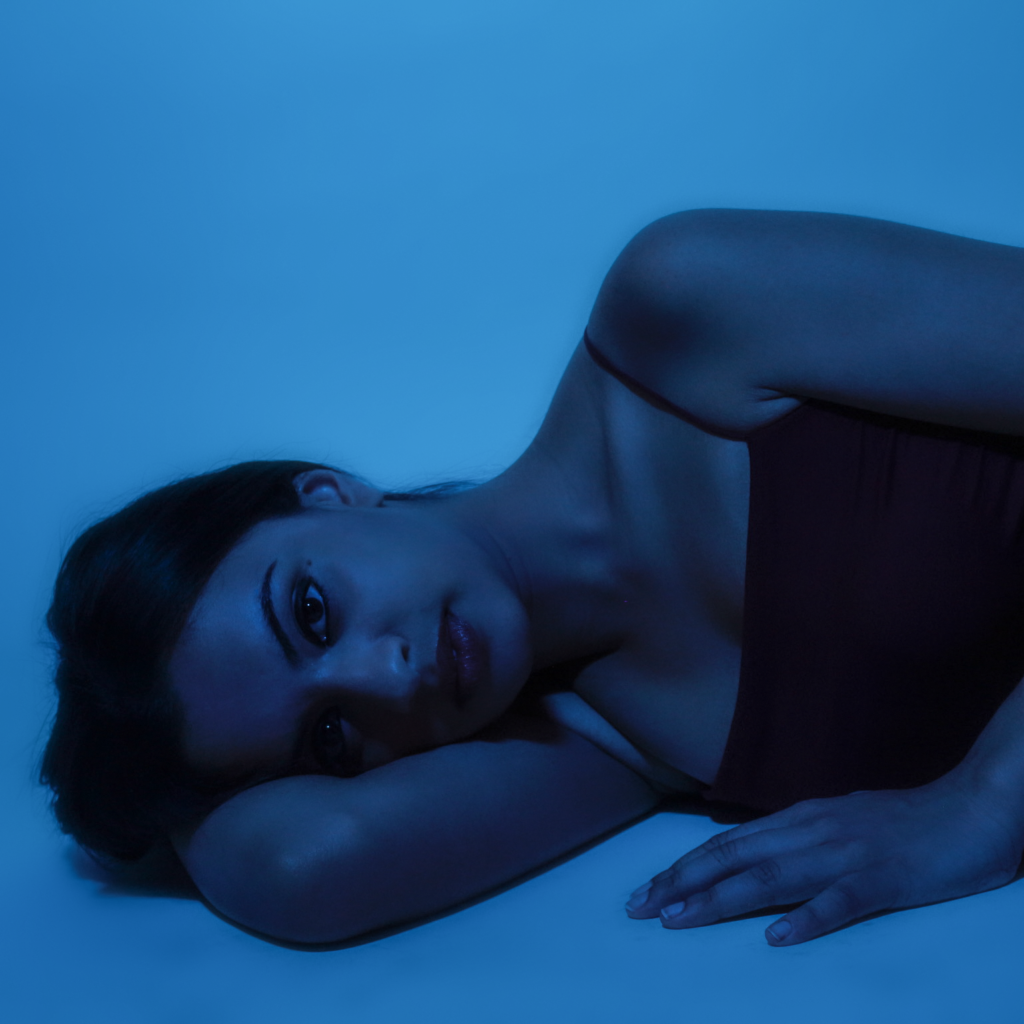 True to being a Boston-based musician, she regularly performed at Faneuil Hall, the city's famed shopping center and landmark known for "world-class" street performers. On one of her rounds, she sang John Legend's hit song "All of Me," on a day the singer happened to be in the area. Legend and his family adored Radha's soulful rendition of the tune, and Legend himself imparted kind words to the singer. This touching moment was widely documented, gaining virality on social media.
Since then, Radha has not stopped experimenting and falling in love with the R&B genre. However, she also makes a conscious effort to integrate her Indian Classical music roots. The two genres, she noted, share quite a handful of similarities, as both come across as emotive, rhythmic, and lyrical.
"While Indian music may reference the experiences of love and loss, it often explores a variety of other topics as well (e.g. religion, nature, and capturing the general human condition), my observation is that R&B music tends to focus more strongly on heartbreak and love. Both forms of music have been a pleasure to learn about, and I enjoy blending my training in both genres together to create a hybrid sound," Radha shared.
Going with and Making Her Flow
Due to the emotive nature of Radha's preferred genres, the artist finds herself expanding her craft best when she feels heightened emotions. On top of being a singer, Radha also writes her own songs, often about love and heartbreak, alongside other deep emotions. "Expressing myself in times of pain is when I feel most driven to channel my energy into art," she said.
Songwriting has paved the way for Radha to understand herself and her relationships with a heightened level of intentionality. Through musical self-expression, she told us that she has found a "safe place to release and transmute negative energy and also express emotions of joy." Being able to share her music publicly by performing "at different venues, luxury properties, hotels, and public areas in the greater Boston area" has also made the experience all the more fulfilling.
Radha shared that her music "tends to capture the influence of artists I commonly listen to in nuanced ways, including my lyricism, melodic approach, and tone for a track." On the note of artist influence, she has also been able to draw inspiration from R&B and soul artists such as Summer Walker, Bryson Tiller, Jhene Aiko, Sade, and Norah Jones due to their songwriting prowess and vocal ability. By fusing contemporary and classical influences, Radha is able to come out with timely and timeless music that she can truly call her own.
Drowning and Moving Forward
Speaking of her music, Radha has released her newest single "Drowning," a modern R&B-trap soul track laden with silky smooth vocals and beats. Like the rest of her discography, "Drowning" is tailored to late-night jamming, but Radha mentioned that her latest single is more upbeat because of Afrobeat elements, which are new for the artist's repertoire.
"I tend to keep up a strong exterior in the early stages of a relationship and find it difficult to present myself vulnerably in fear of the pain it may cause me, [and] 'Drowning' encompasses this headspace, along with the emotions of passion and euphoria experienced once I've let my guard down and opened myself up to experience the depths of love and infatuation. I hope this track resonates with listeners who encounter similar emotions as they fall in love."
Because Radha finds comfort and motivation in sharing her music with the world, she also has a few words of advice and encouragement for aspiring artists: "Persist in creating art through the highs and lows, and allow music to be a sacred place of expression and catharsis."
As Radha emerges from her three-year hiatus, she promises that a lot is in store for her in the near future. She is looking forward to seamlessly combining her genres of expertise as well as her Indian-American heritage in forthcoming creative writing. All in all, Radha is excited to share more music, and in turn, more of herself with listeners—old and new.
Stay in the loop with Radha via Instagram, TikTok, and Spotify.
Want to read about more emerging artists? Check out EnVi's Artist Spotlight series here!