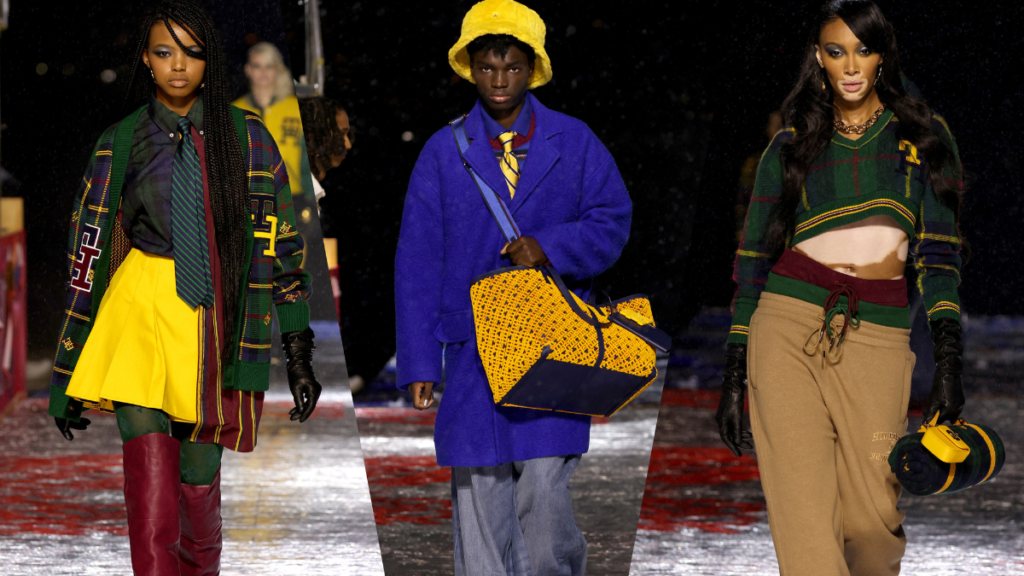 Tommy Hilfiger showcased its Fall 2022 collection, featuring a capsule designed by Richard Quinn, at the Skyline Drive-in in Brooklyn with a multi-platform runway on September 11. The show, which was a tribute to Andy Warhol, combined physical and digital elements to create a captivating musical and visual experience for audience members.
Tommy Factory
Tommy Factory was conceptualized with the goal of joining multiple generations in one creative experience, representing them both on the runway and in the audience, while paying homage to American pop art icon Andy Warhol. Warhol's studio, aptly named The Factory by frequent visitors, was famous in the 1960s for both its parties and its artworks. Celebrities ranging from artists to musicians to designers — including Tommy Hilfiger — mingled, supposedly while Warhol was creating his pieces.
With the debut of his Fall 2022 collection, Hilfiger created a cross-platform experience that connected people across generations. Not only was the show presented on an intricate, playful set, featuring live music from Travis Barker, but the event was also livestreamed on the gaming platform Roblox. Tommy Hilfiger employed a 'see now, buy now' function that let audience members shop looks as they walked the runway — making the event very modern and very interactive.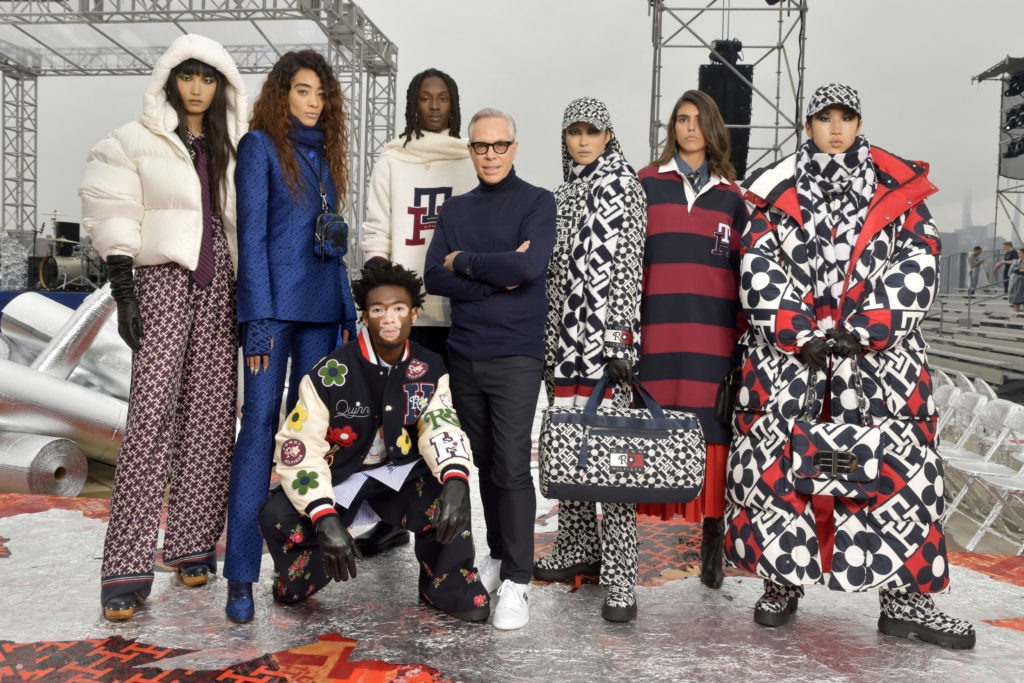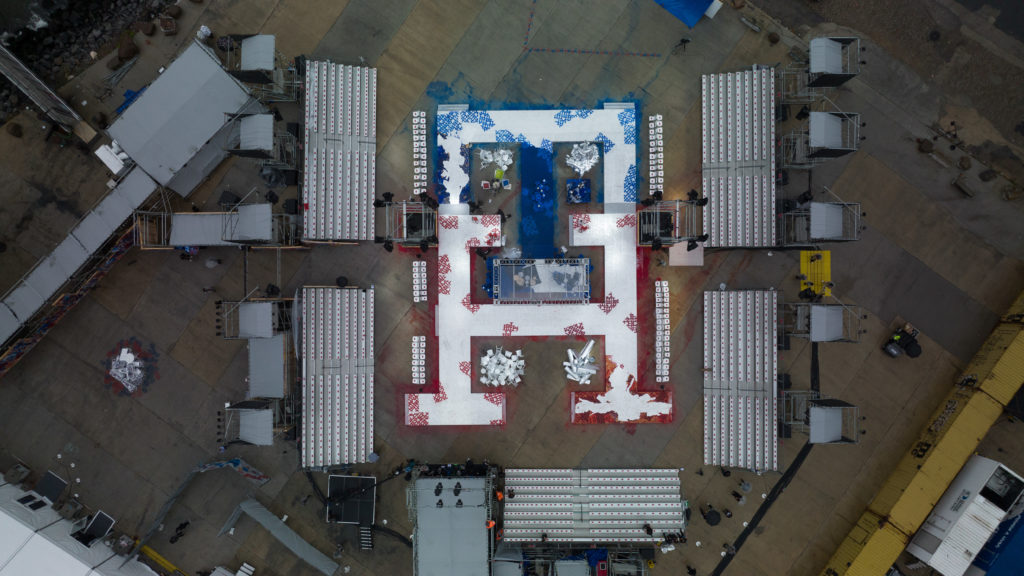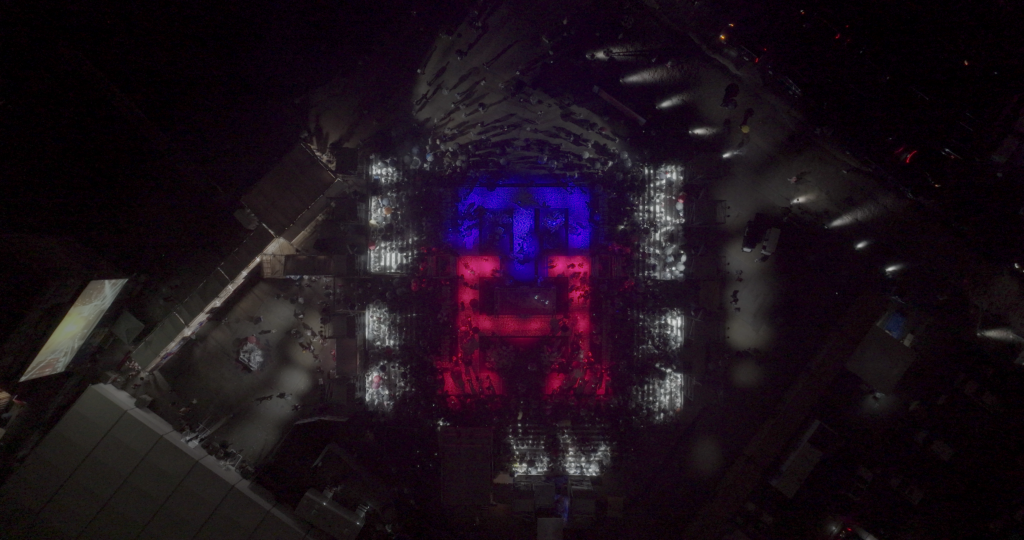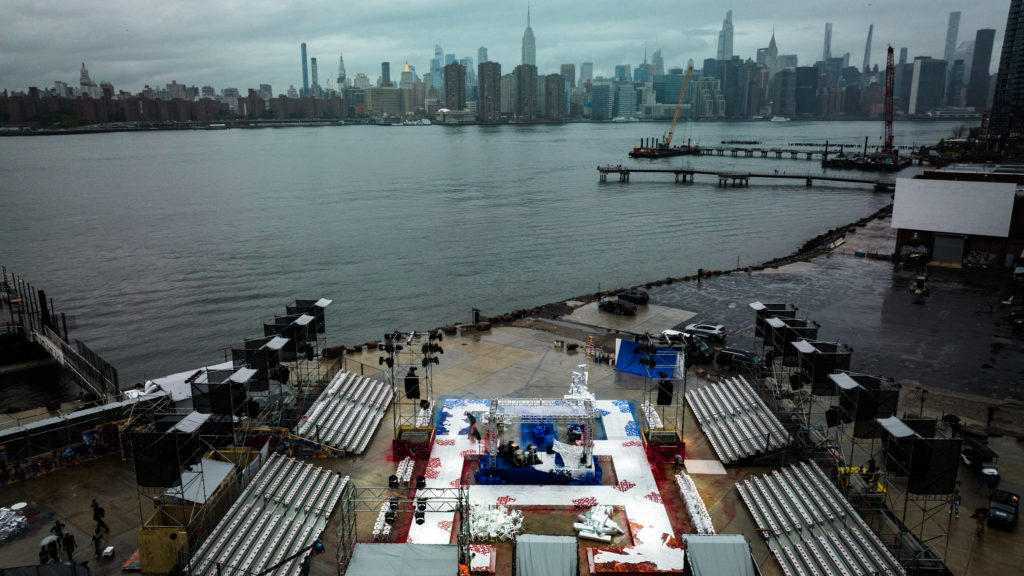 The Collection
The fashion show's digital elements stood in stark, refreshing contrast with Tommy Hilfiger's all-American classic brand image. Nonetheless, Hilfiger stayed true to his brand's identity with the runway looks, showcasing the preppy outfits the brand is so loved for. Red, blue, yellow, green, tan, and maroon made up the night's color palette, with a small handful of outfits boasting flamboyant floral patterns and motifs. On top of that, a new rendition of the TH monogram hit the runway, renewing a Tommy Hilfiger Fall collection tradition.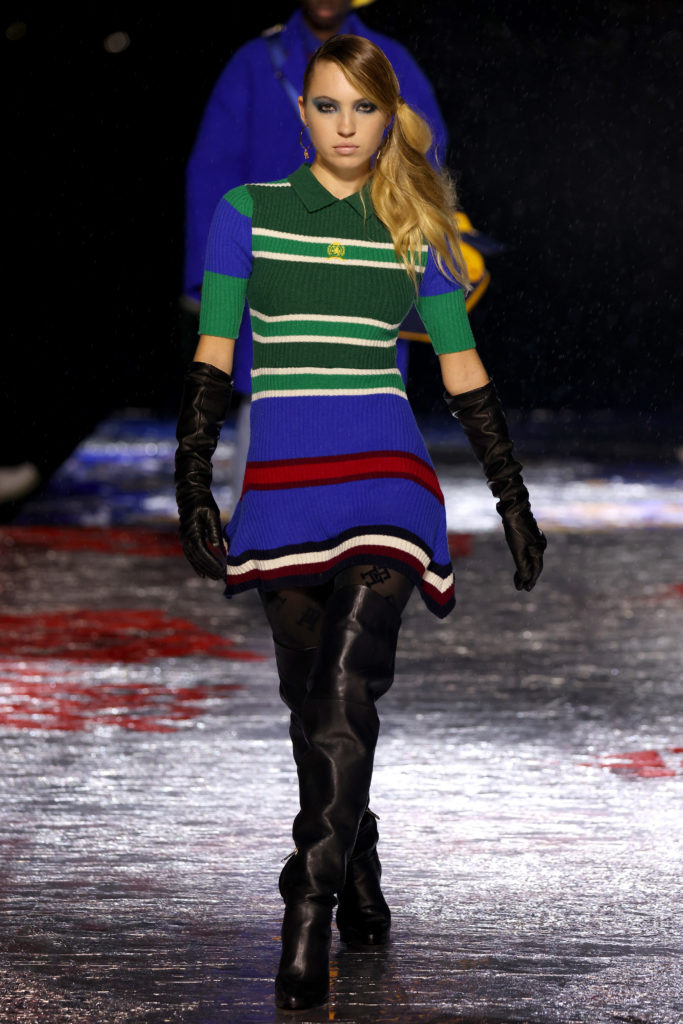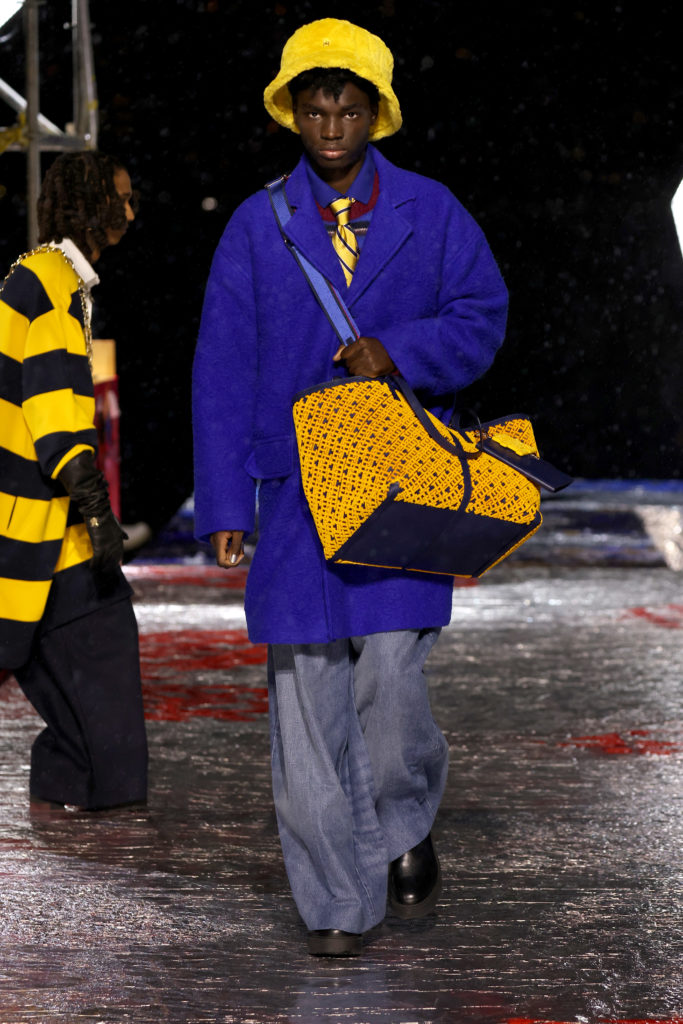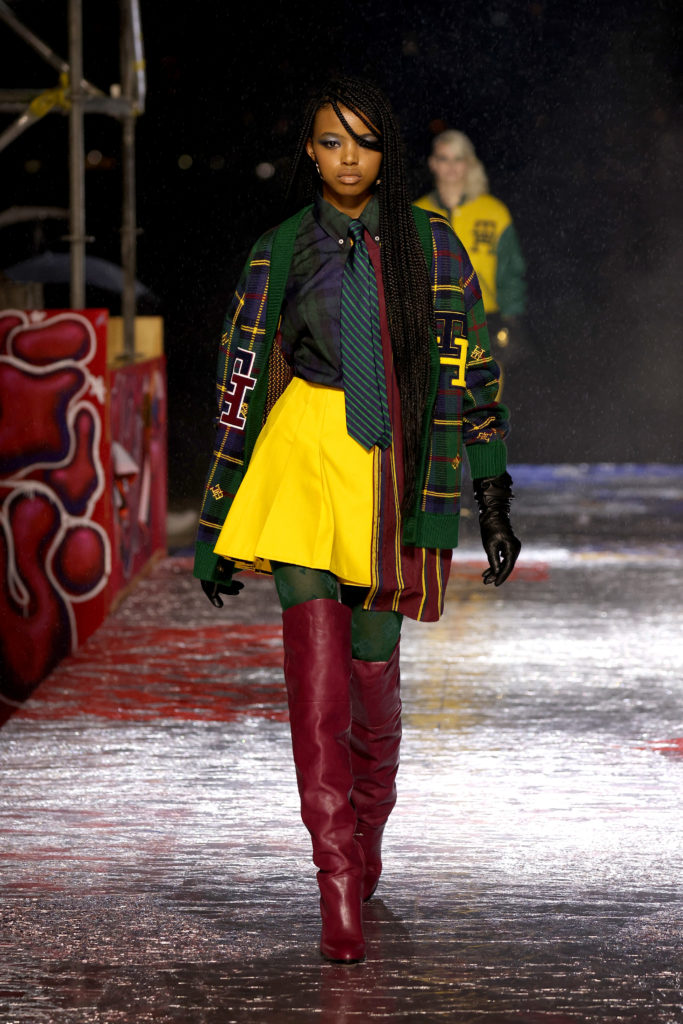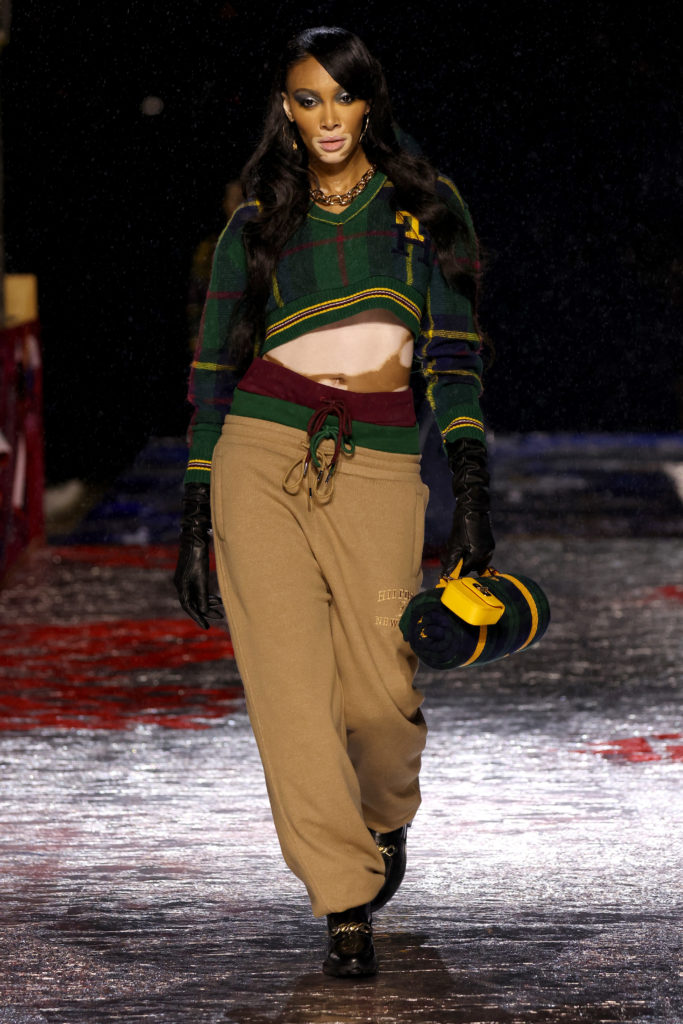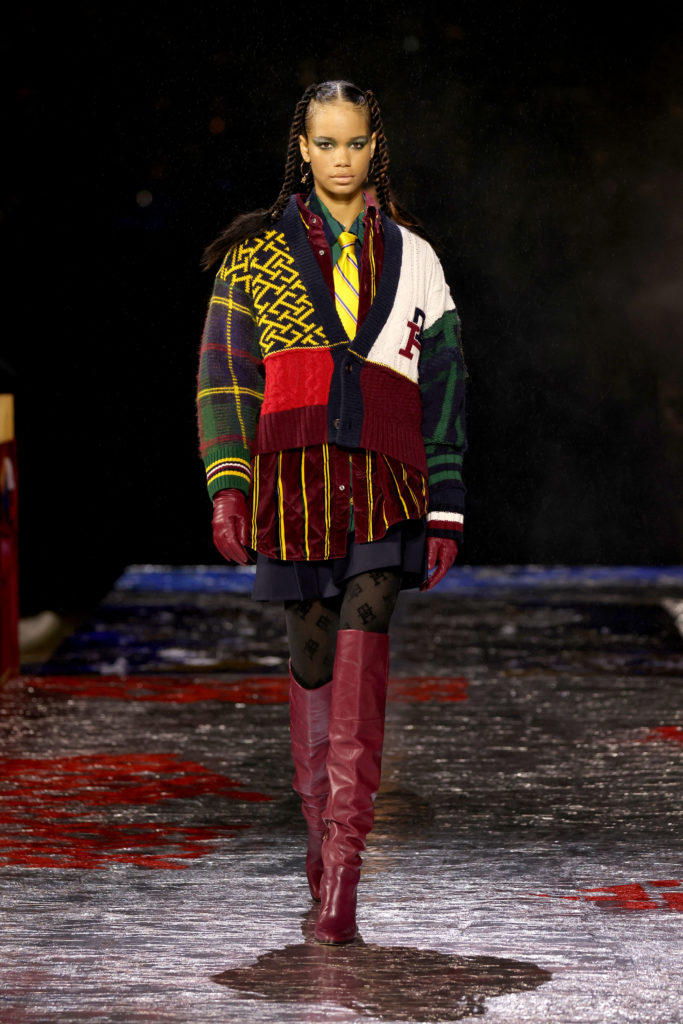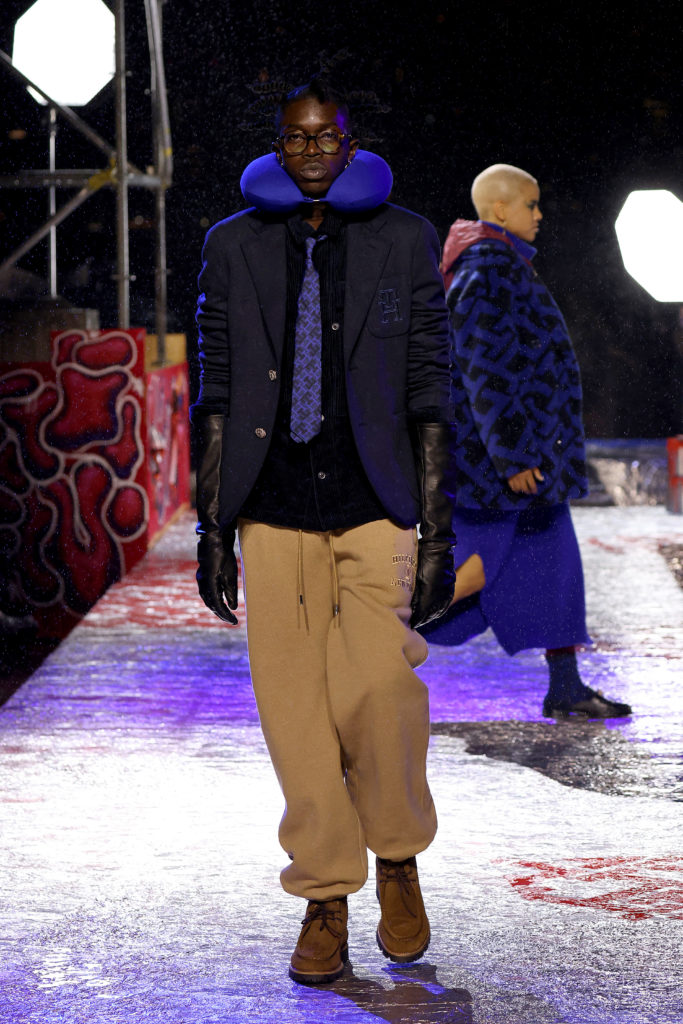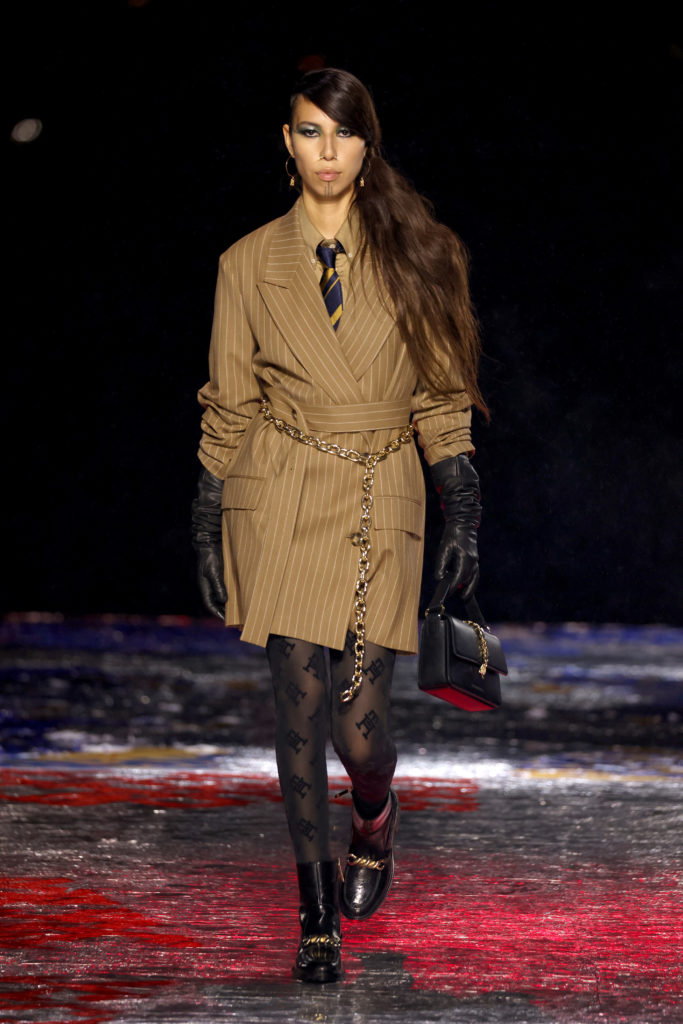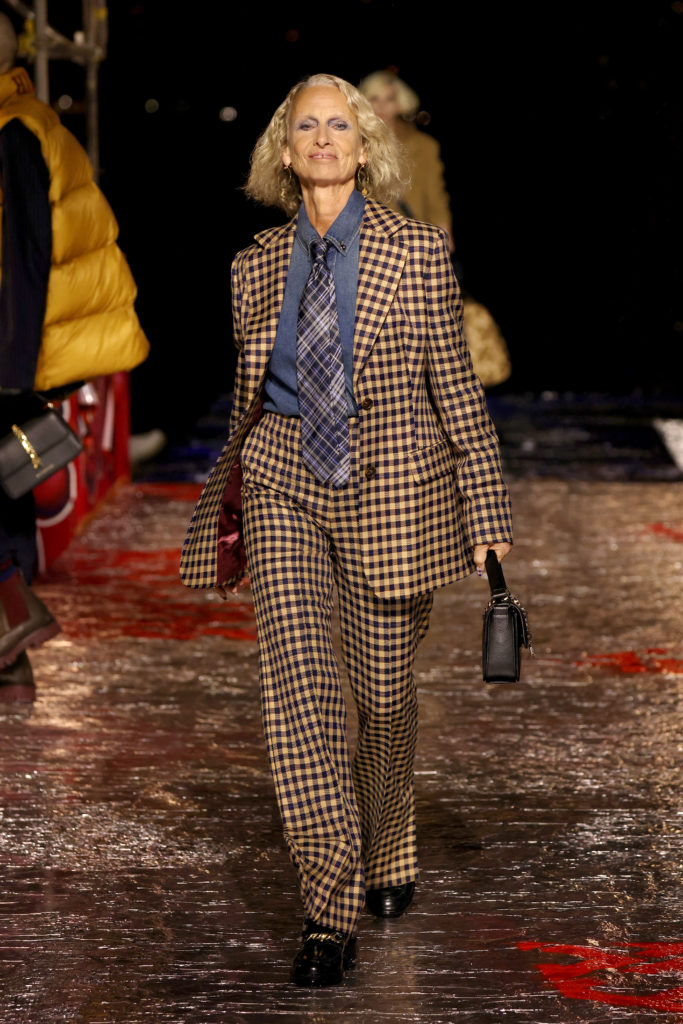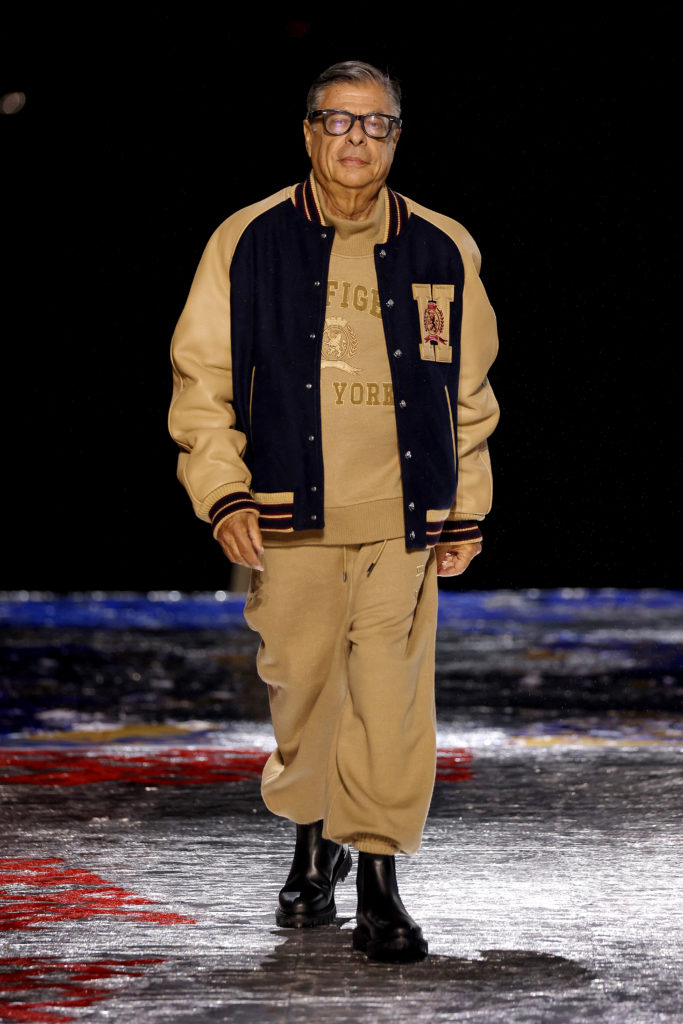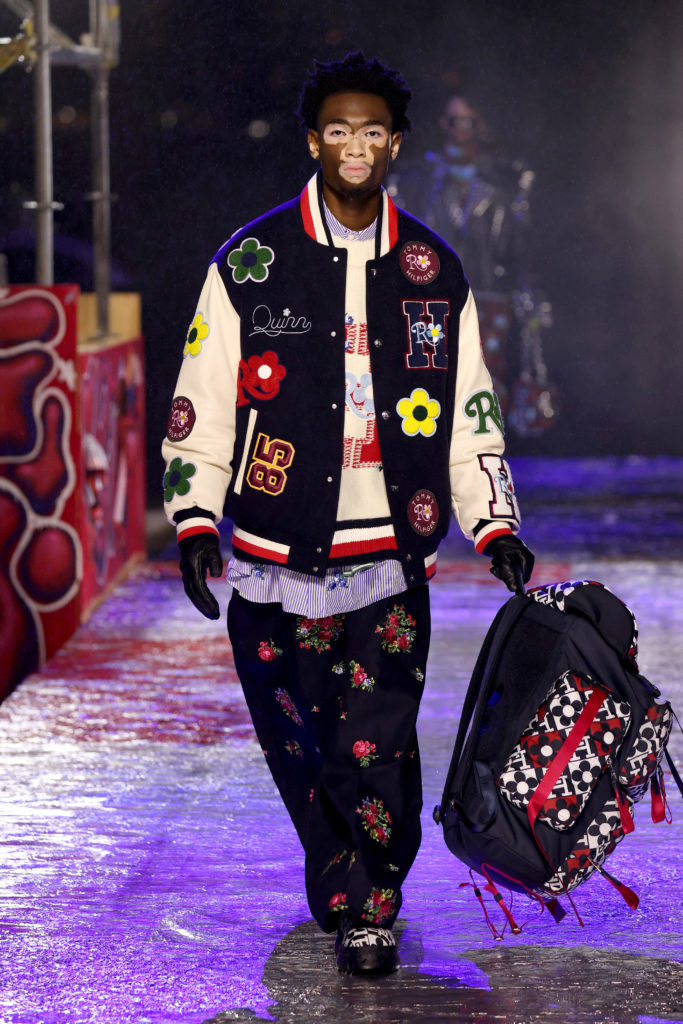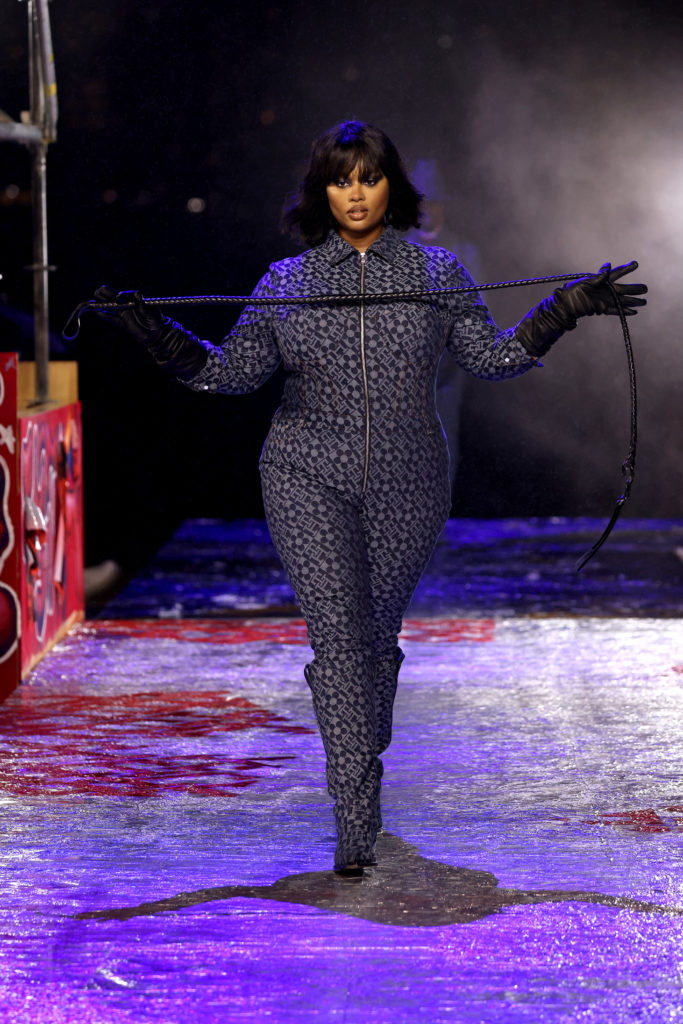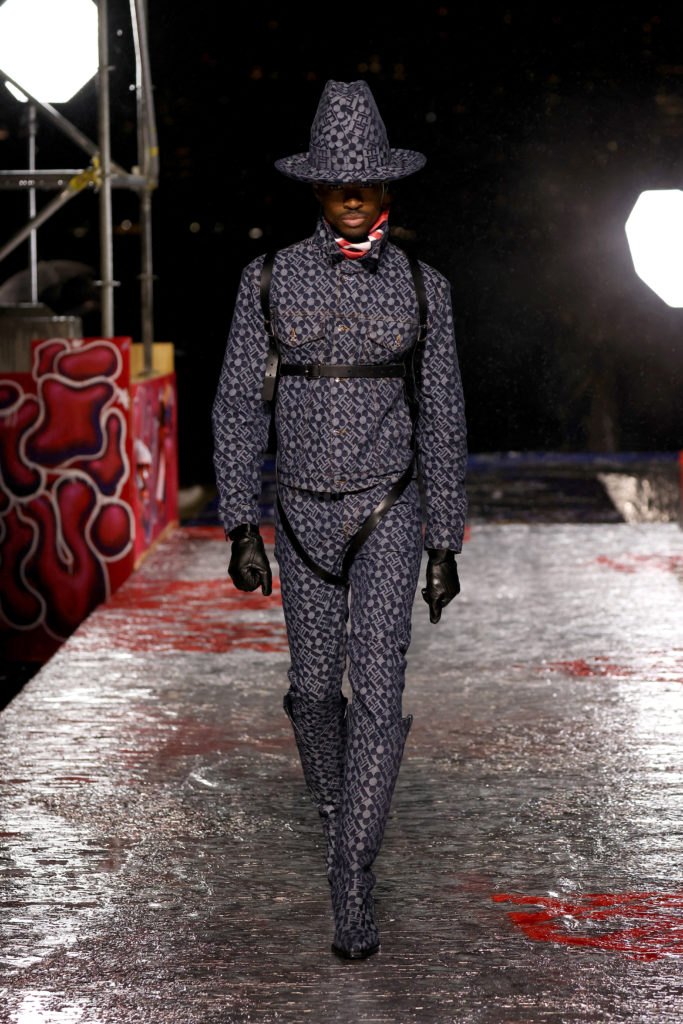 As expected, academia was a clear inspiration for the collection's looks, with Hilfiger showing exactly why his eponymous label achieved its reputation. Models sported ties, pleated skirts, letterman jackets, and stockings. And, with the winter season coming, it was no surprise that the collection also featured plenty of knitwear. Thick scarves and sweaters brought an unexpectedly cozy feel to a high fashion night. Of course, denim was featured on the runway, and three full-on denim looks — with some NSFW leather accessorizing — closed the night.
Star-Spangled Guest List
There was no shortage of A-list guests attending the show. Travis Barker, who attended with wife Kourtney Kardashian Barker, sported a floor-length red, white, and blue puffer coat from the collection. Singers John Legend and Shawn Mendes posed together in the front row, next to supermodel Kate Moss.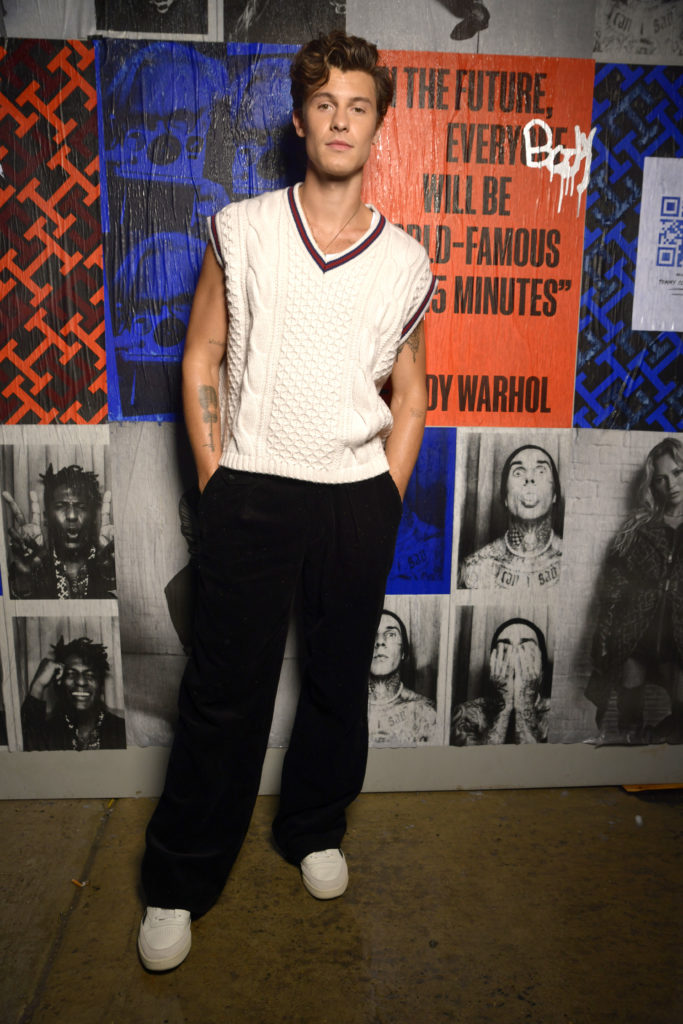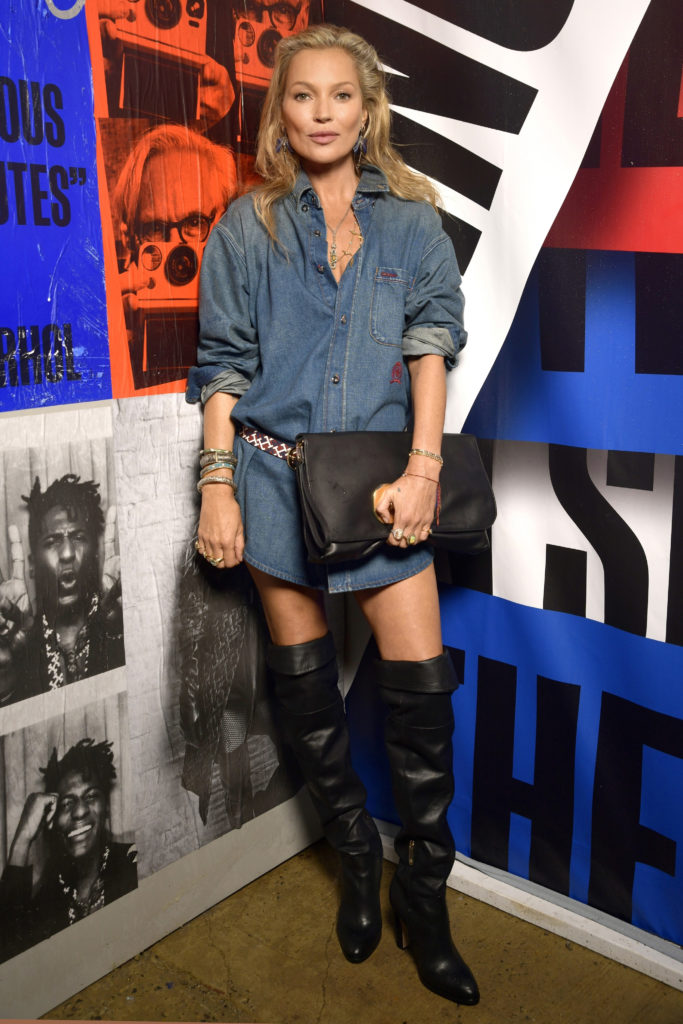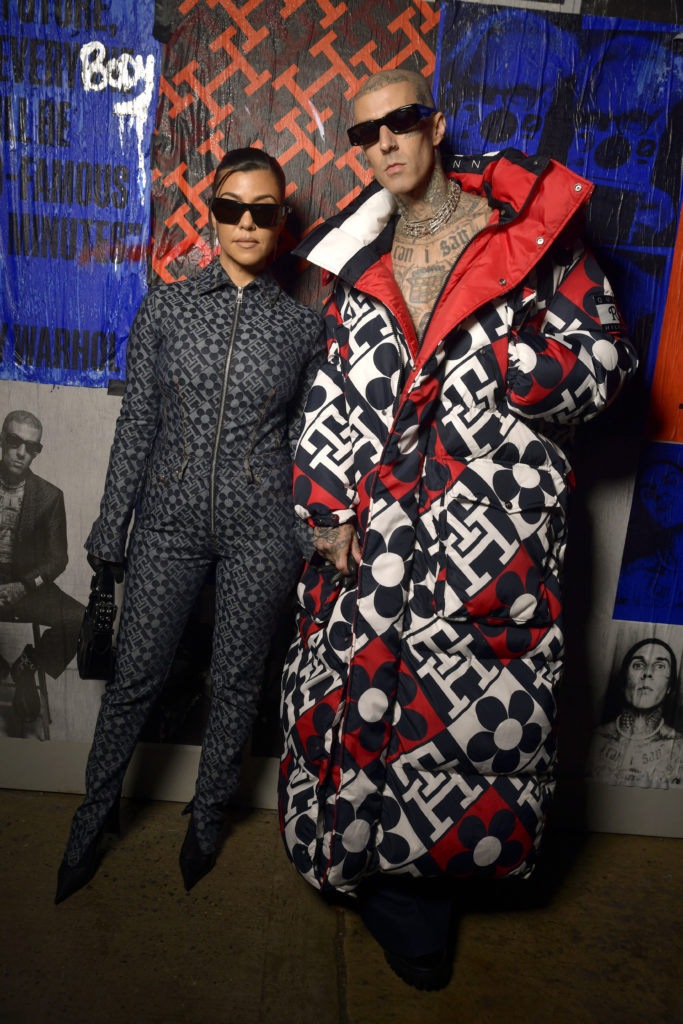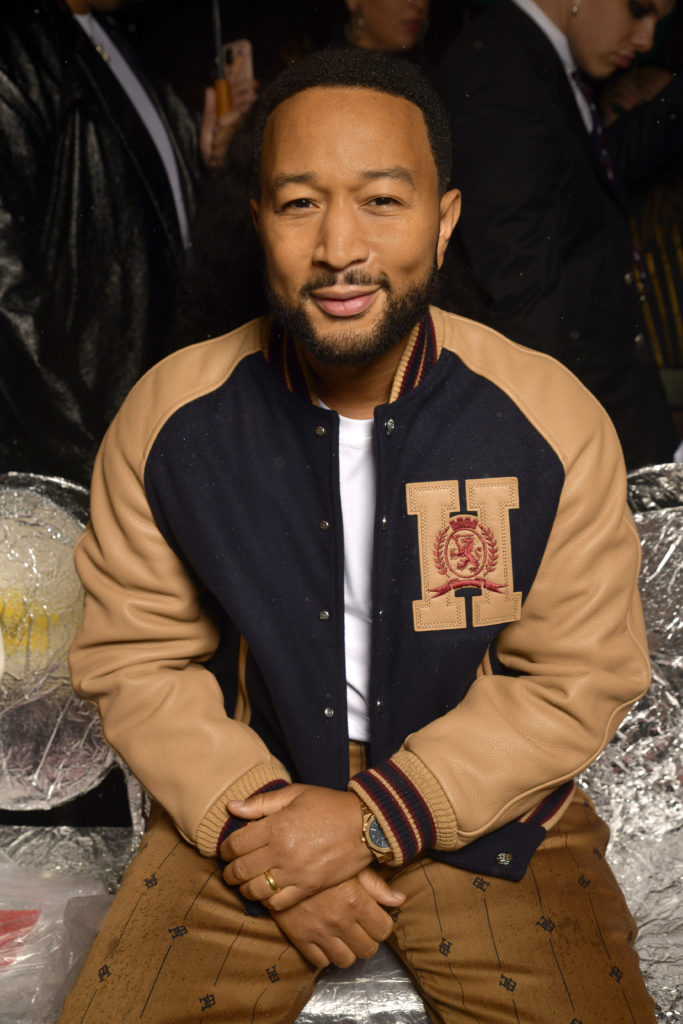 Tommy Hilfiger's special Fall 2022 runway show paid homage to Andy Warhol and the energy of 1960s and '70s New York City. The show's themes temporally blended technology and fashion trends to create a fun, memorable, and multi-layered experience. The Tommy Factory's mission of combining hi-tech and lo-fi elements to celebrate pop culture will continue with the release of Tommy Hilfiger's Fall 2022 Campaign, releasing September 12. We are excited to see where Tommy Hilfiger's newest campaign takes this American staple.
Want more NYFW content? Check out our recap of Fendi's Resort 2023 collection here.