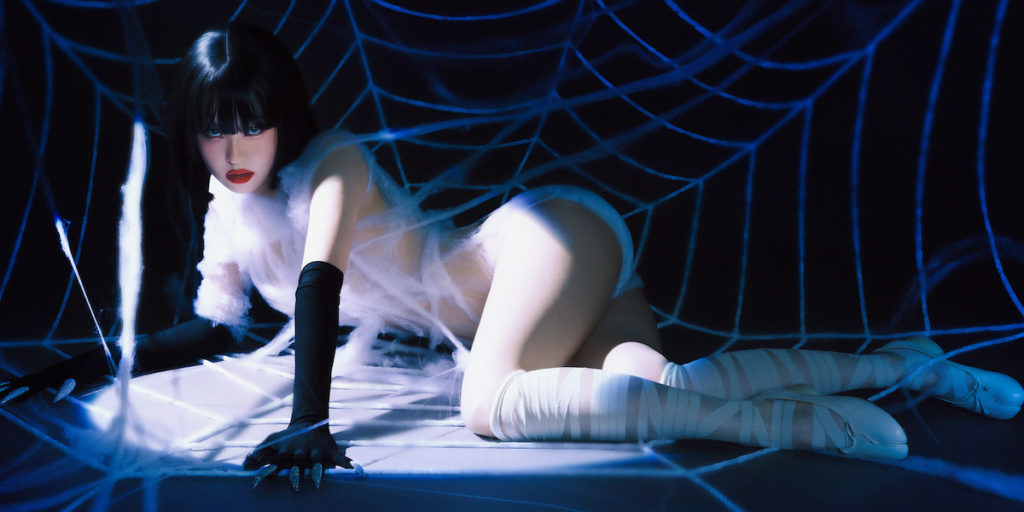 Connecting her "sonic journey" to self expression, ko aka koala returns with her new single "why is everyone so scared of me." As a multidisciplinary artist, KO has developed a unique style that plays with contrasting ideals of hard and soft aesthetics. For fans of Billie Eilish, Ashnikko, and Charli XCX, KO's effortless takes on an eccentric image are a familiar sight. Executing her visions from artwork to video editing, KO has formed a unique artistic identity. Under the genre of "riot pop", she re-defines her presence in the industry with striking visuals.
KO was inspired to begin a career in music while DJing parties, raves, and shows around LA. Through exposure to new genres at her job, KO began to learn about writing and composing songs. This later became a creative outlet for her to express her innermost thoughts by expanding her artistic identity.
In an exclusive interview with EnVi, KO sat down with us to dive into musical experimentation, production processes, and her musical upbringing leading up to "why is everyone so scared of me."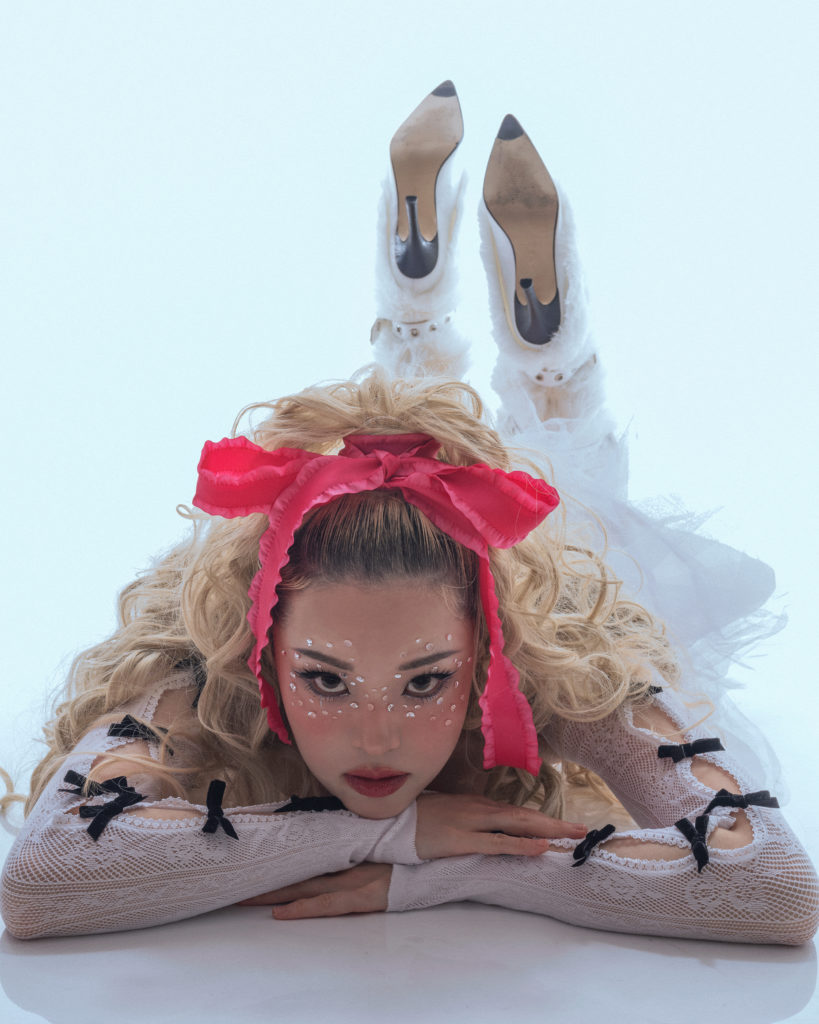 Stepping Into the Horror Genre
Venturing into the horror genre with her new single, KO writes from the perspective of a zombie. In an innovative manner, she draws inspiration from multifaceted relationships and the unknown perceptions from others. KO writes about the experiences of being misunderstood within her friendships. "It's kind of spooky. I co-produced it, but when I started the initial part of the track it was very creepy," KO said.
To set her work apart from others, KO centers her songwriting process around unique titles. "I don't want to see another song title that I've heard before and that means nothing to me," she said. "I always like starting with one even in songwriting because once I have the title, then I can really start breaking it down." With this new single, KO gravitated towards fear that came from within oneself–hence the name "why is everyone so scared of me."
KO also explained the visual aspect of production when conceptualizing for this single. Utilizing darker color palettes, she created an immersive mood for listeners. With each release, KO adapts to innovative concepts that reflect each song. Classifying all her releases under the 'pop genre', this single brings forward a different side to her story. When reminiscing about the process, KO recounts that "It's a bit creepier, and it's only the second song that I've produced that has dropped, so that's cool."
Finding an Outlet in Isolation
Writing "why is everyone so scared of me" from a period of isolation, KO drew on feelings of sadness and despair. The song lyrics express how despite her close relationships, she became critical of her interactions with people. When building connections with people, she would grow conscious of her own thoughts and draw back. "When people got to know the real me, I felt a bit insane and that nobody should have known that," KO admitted. "However, that was just for a brief period, and I was really sad."
After discussing isolating experiences, KO's identity as an Asian woman quickly became the topic of conversation. "An alternate inspiration for this song had a lot to do with being Asian. I realized that many people did not view me as myself," KO explained. "Many just see you as an Asian person and when you realize that it's really weird."
While Asian media continues to dominate western pop-culture spaces, KO is aware of the negative repercussions that accompany it. Though many have gravitated towards her for potential friendships, they saw her more as a token of her heritage, rather than someone with her own personal identity.
Curating her artistic image has allowed KO to shape the narratives about herself for new conversations. In learning about history through music and documentaries, she grew interested in the idea of creating an artist, "I love thinking of it for myself and even other people. I don't really know, I just think it's so cool."
Black Widow Personas
Keeping with the horror concept, KO drew on a Black Widow persona for inspiration. "It's just scary stuff, but more so somebody that harms people that you would be scared of, and it's a woman."
The cover artwork for "why is everyone so scared of me" features KO in an all white bodysuit with black gloves against a spiderweb. Wearing a captivating gaze, she is styled with a black bob and an intense red lip. Inspired by a cartoon of a spider web,. KO created her own photoshoot set with the webs as a focal point. "I ordered a bunch of spider webs online and then I wrapped myself in them. It was cool, but a lot of work setting it up," she confessed. "It was super fun and I'm really proud of the artwork for this one."
Final Touches on the New Single
Undergoing a number of musical changes, KO has been focused on releasing and controlling every aspect of her career. From studio sessions to editing videos, she remains extremely hands-on in every project. "It's a lot, but I love doing it so much." Though the creation of the track dates back to an earlier point in KO's career, the song's final touches were made later on with producer Kenny Harmon.
Notably, KO's most memorable parts of production were her vocal takes. "It may be weird, but I like to do it while I'm playing video games so I'm not thinking about it too much. I'll just be singing and stuff into my mic." Reflecting on the various aspects of her new single, KO found many parallels through each step. She explained, "There's so many similar things, but also very different ones. It definitely helps but I can easily get burnt out from doing one thing."
KO wishes to retain control over her creative visions as she expands musically and works towards large scale releases. With hopes to release an EP in the last quarter of 2022, her fans can eagerly await yet another canvas for her to fill.
Want more on KO? Follow her on Instagram, Twitter, TikTok, YouTube and Spotify to keep up with her latest news and music.
Interested in discovering more music content? Read all about Pepper Lewis from our previous Artist Spotlight.