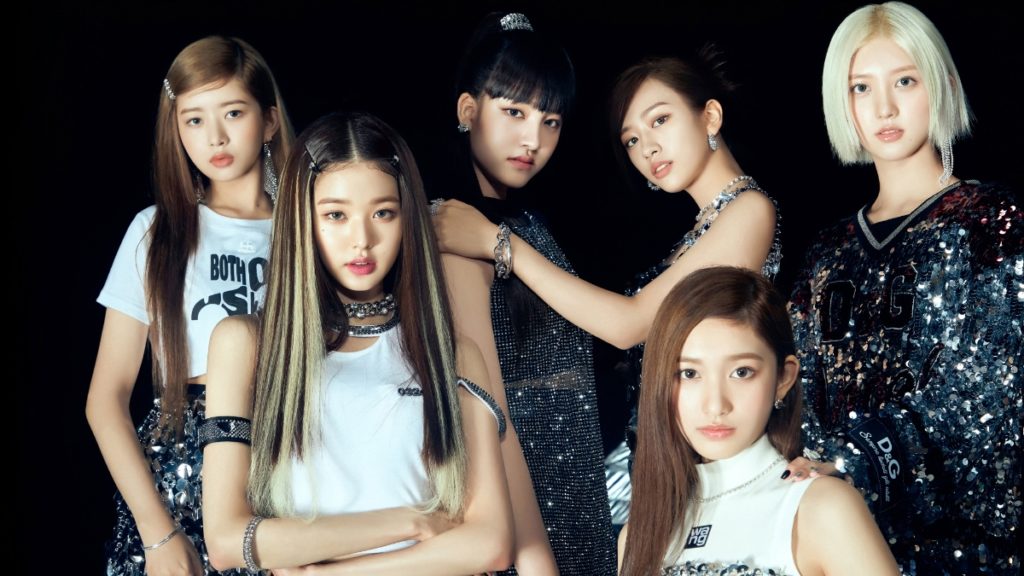 Getting one hit song is already a worthy feat to be proud of for any group, but having three consecutive hits is another story entirely. This is an exception rather than a rule reserved for a small roster of groups, and Starship Entertainment's IVE seems to be the latest entry. Last August 22, the six-member girl group released their third single album, After LIKE.
While IVE debuted last year, they cannot be discounted in the rookie award battles because they debuted in early December. This makes them eligible for some key award shows' rookie prizes. Further, it's more than clear that the sextet has been able to rapidly rise into prominence and success this year. In the second installment of EnVi's "The GGreat Battle" series—where we take a deep dive into the most promising girl groups of the year thus far—let's see why and how it's far too easy to dive right into IVE.
Show What We Have
IVE is a girl group with faces that have grown warmly familiar to K-pop stans everywhere for their almost-overnight fame. Before the group's debut on December 1, though, two faces were already in the limelight. An Yujin and Jang Wonyoung were former members of IZ*ONE, a 12-member girl group formed through Mnet's Produce 48. Thus, the Annyeongz girls, as fans affectionately call them, are no strangers to idol life.
In contrast to Yujin and Wonyoung, the rest of IVE's members were strategically hidden from the public until the group's debut rollout, save for a few exceptions. 2007-born Leeseo was initially a child model for SM Entertainment before going to Starship Entertainment for idol training. Meanwhile, member Liz appeared in the music video of Taeyeon's "This Christmas." Rei is Starship's first Japanese idol who auditioned in her homeland, and eldest member Gaeul was scouted at a dance competition by Starship Entertainment.
No matter their histories and pre-debut lives, it's clear that the sextet are reaping the fruits of the spotlight. Less than a year into their debut, members have gotten individual brand deals and collaborations with notable names. These include international powerhouses Miu Miu, Versace, and YSL to key domestic names Innisfree, SK Telecom, and Olive Young.
Beyond this newfound royalty (pun intended), IVE's many charms are rooted in many things. Mainly, DIVEs felt like stanning the group was second nature, as it was love at first sight from the group's debut teasers. From spunky self-introduction videos to whimsical group teasers, Starship was able to solidify IVE's sophisticated "high-teen" image early on, providing a concept K-pop fans didn't know they needed.
Deep Dive into IVE
IVE's concept and image seem to be some of their strongest suits. They are the pioneers of "chaebol crush," as fans and critics alike call it. One can smell an IVE release from a mile if it involves anything preppy, sparkly, and generally expensive. Think Gossip Girl meets classic mythology, as the group's songs have narcissistic overtones that would make even Narcissus himself quiver.
This overarching aesthetic works in the girls' favor because of its distinction from the crowd. While it oozes the unapologetic confidence of "girl crush" concepts and maintains the youthfulness of "high-teen," IVE's "chaebol crush" packs a new flavor entirely. Notably, IVE's concept is highly aspirational, which means that they give their onlookers something to dream of. While the girls' head-to-toe Versace outfits or their mansion sets are out of the question for their teen fans, the confidence and poise they exude can be emulated with the right amount of effort.
Third Time's the Charm
More than four months after their sophomore release "LOVE DIVE," IVE returns with third single album "After LIKE." The rollout for this era involved a good handful of concepts, ranging from cottagecore summer to dark opulence to spunky colorful high-teen. While these vibes seem new, lead single "After LIKE" feels far too familiar. IVE take us back to the classics with their third single as they sample Gloria Gaynor's timeless hit "I Will Survive."
The result? A potential resurgence in disco-pop within K-pop, if the single's chart positions are anything to go by. "After LIKE" is a snazzy disco-pop song that elevates an iconic sample through electronic and house influences. One can describe "After LIKE" as retrofuturistic, seamlessly bringing the old and new together, which is expected but impressive regardless for such a young group like IVE.
As with all of IVE's releases thus far, this single album comes with a side-track. This time around, DIVEs see the group take an unexpected turn. "My Satisfaction" is IVE at their darkest for now. The track is a heavy dance-pop song with grittier charisma that leaves listeners feeling like they've just watched a high-stakes, action-packed showdown between good and evil. While "My Satisfaction" seems much different from the girls' discography, it stays thematically consistent with the girls' usual messages of self-love and confidence.
What's After (LIKE)?
Currently, "After LIKE" has racked up more than 50 Real-Time All Kills. This means that the song is charting at #1 across all main Korean streaming platforms. And as previously, four-month-old "LOVE DIVE" is still going strong locally and internationally.
From the very start and their very name, IVE has promised to show its audience a complete girl group. As IVE is a contraction for "I have," the girls quite literally prove that they have it all for fans and fans-to-be. With their astounding track record, it goes without saying that all DIVEs can do is wait for and watch their next move.
Check out our first part of The GGreat Battle—featuring NewJeans—here.