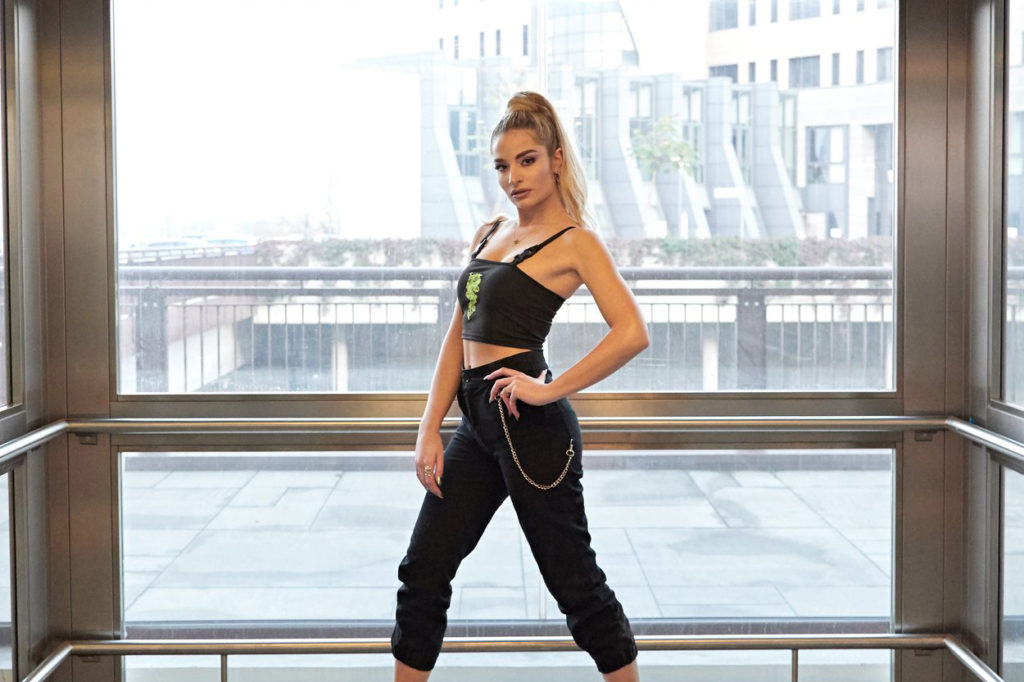 By Chyenne Tatum | @chyandblack
The glamorized life of a songwriter isn't always what it's cracked up to be. You're expected to help create some of the most popular and influential songs in music, while also protecting your rights as a creator. All the while, ensuring that you are receiving a fair cut and equal treatment amongst your colleagues and the record label.
For women in the music industry, the expectations are double what their male counterparts experience, and oftentimes, they're not taken seriously in any profession. The 23-year-old singer and songwriter Linda Quero (better known as Shorelle), on the other hand, is already well aware of what she deserves and that passion for music has led to her writing songs for artists like Taeyeon, Oh My Girl, J-pop icon Koda Kumi, and many more.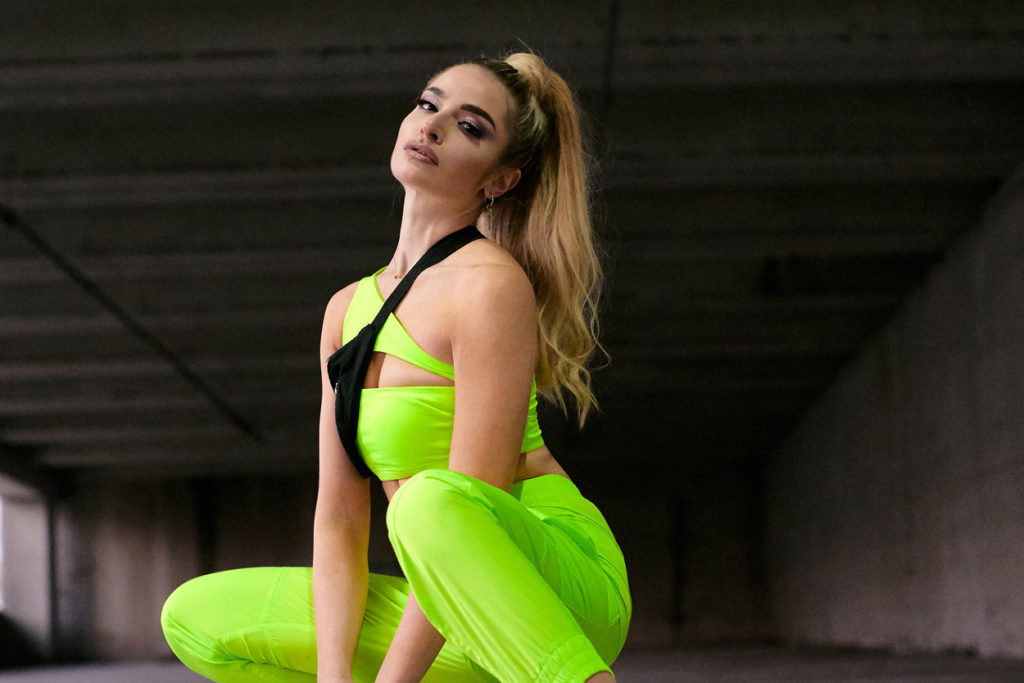 Departure: Italy ✈️ London ✈️ Arrival: K-pop
Born in a small town near Venice, Italy, Shorelle always had a love for music and the arts. She started her career as a singer, actress, and musical performer. By the time she turned 17, Shorelle's interest in songwriting had skyrocketed and eventually took precedence over the former three. After moving to London to pursue her writing career, Shorelle attended The Academy of Contemporary Music where she entered a songwriting contest in partnership with a music writers association called The Ivors Academy and made a very special connection.
"I was one of the three finalists and ended up placing second in the contest," she said. "But one of the panelists really liked my songs and offered me a writing opportunity in K-pop." At the time, Shorelle admits that she was quite clueless about what exactly K-pop was, but gave it a chance to see if it was something she'd be interested in. "My first K-pop video was TWICE's "Likey" and it was such a cuteness overload, but it was amazing."
Following Shorelle's deep dive into her K-pop introduction, Shorelle decided that she was all in and went on to work with her first publishers called Soundgraphics in 2018—one of the biggest publishing companies in Japan. Although the songwriter was still very new to the industry and fresh out of university, her talent and drive spoke for itself as she landed her very first cut with everyone's favorite vocalist, Taeyeon, of Girls' Generation.
Writing for the Stars
Shorelle had written the soft, mid-tempo track, "Vanilla" for Taeyeon's first Japanese EP titled Voice in 2019, and revealed she had written it hoping the song would be suitable for the powerful songstress. "I wrote the song specifically thinking about her voice because she's one of the greatest singers in the industry," Shorelle gushed. "But it was also a song that was very touching to me and I'm glad she [Taeyeon] kept a similar message in the lyrics and basically blessed my top-line with her vocals."
As if this moment hadn't already been exciting enough for Shorelle, she also happened to receive the good news on March 8—International Women's Day. "I was just so happy, I started screaming and crying and talking in Italian," she laughed. With many songwriters, they write with a specific artist in mind who they think would be a good fit for the track, but it'll usually end up going to someone completely different. Taeyeon was a rare case in Shorelle's book. "I feel like it was a message from the universe on Women's Day," she said. "Since there aren't many female songwriters in the industry, I definitely feel like I was representing women."
Testing the Waters Across Asia
Now living in Korea, Shorelle has found success in writing for other female artists across Asia. Oh My Girl's "Krystal," Koda Kumi's "I'm Lovin," and Chinese girl group The9's debut with the dance-pop track, "Sphinx"—the latter of which went triple platinum on its first day of release. As Shorelle started playing with different words and sounds, she came up with her own twist for "Sphinx" based on her Italian heritage.
"The original title was in Italian," she said. "In the chorus, you can hear them sing '你有 你有 (ni you, ni you)', but originally, it was 'nino nino' which is the sound of an ambulance in Italy." Her fascination with universal sounds is what inspired part of the hook for the song. "Everyone knows sounds like 'bang bang' or 'pow pow' so I was specifically trying to implement that formula at the beginning of my career and write songs that anyone could relate to, regardless of what language they speak."
Working with Producer Faves: LDN Noise
At the top of 2020, Shorelle signed a contract with songwriting and production duo LDN Noise (Greg Bonnick and Hayden Chapman), two well-versed and popular veterans within the K-pop industry, and have become mentors to Shorelle as she explores her artistry. "When I wrote my dissertation for uni, I wrote it on K-pop and the contribution of Western writers, so I already knew everything about them," she said. "They invited me into the studio to work on one of their tracks and I was trying so hard to not fangirl."
While working with them in London, she was able to attend SuperM's "We Are The Future" tour and had an out-of-body experience as her favorite K-pop idol acknowledged the work of the songwriters and producers behind his music. "I was filming the entire concert and Taemin thanked LDN Noise for writing "Jopping" and "View" in front of the entire O2 Arena," she said. "That's what I love about idols—they're so talented, yet so humble and always recognize the people working behind the scenes."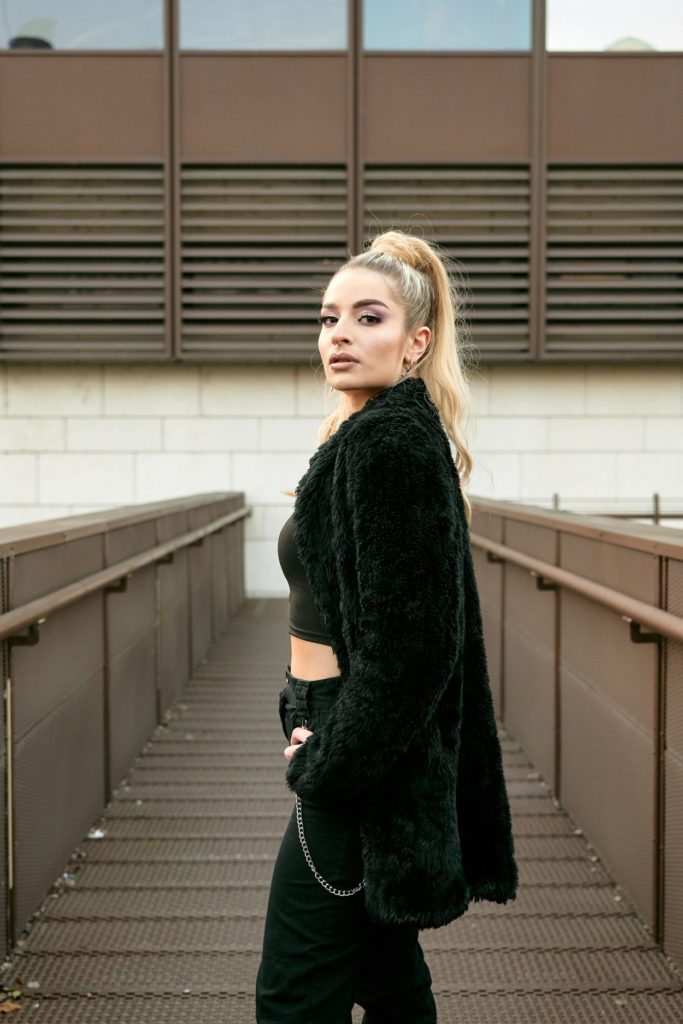 Creative Differences Between Asian Markets
Because Shorelle has worked with so many different artists, it's safe to assume not all artists or markets are alike in handling their creative process amongst writers and producers. She explained the first rule for K-pop writing is that everything needs to sound like a catchy hook, and there needs to be something new in every two bars of the song. Today, the structure is shifting slightly to fit into a more Americanized song structure. "Now that groups like BTS and Blackpink are becoming more global, there's a more westernized approach to the music," she said. "But even though it's a little more traditional to the Western standard, it still has to be entertaining and magical to fit into the standard K-pop style."
Korea has been the leading country for Asia's identity in pop music since the early 2000s, whereas the Chinese music industry is still figuring it out. "The Chinese pop market is still relatively new, so they're still shaping their sound," Shorelle said. "They want to have something similar to K-pop, but I feel like they'll get there within the next couple of years."
Finally, Japan is an experience all on its own with a very distinct sense of individuality and identity. "They have so much variety and tend to cut different styles." Regardless of who she's writing for, Shorelle's main rule is to write something bouncy and fun that everyone can relate to.
The Writing Style Behind Shorelle
"I would describe my writing style as chaotic, depending on the coffee levels I'm taking that day," Shorelle joked. As a former actress, the multitalented writer has gotten used to unlocking different personality traits of herself and incorporating them into her music depending on the style of a given song. To musically and visually personify these contrasting traits and provide a deeper meaning behind them, she decided to create an acronym out of her stage name, Shorelle. "It's actually a mixture between Sheena, Ronelle, and Elle, which are the three identities I use when I write," she said.
"For example, Ronelle is the main one involved in "Sphinx" and she's a very angry rapper so I try to channel her while writing raps." Meanwhile, Sheena was channeled while writing Taeyeon's "Vanilla" and is described as a sweet girl who uses a more "melodic approach" to everything she does to show that she's in love. "It's like having my own cast of actors to play for the day—it's become second nature," she said. "That's why K-pop is so perfect for me, every group has a different role for each member."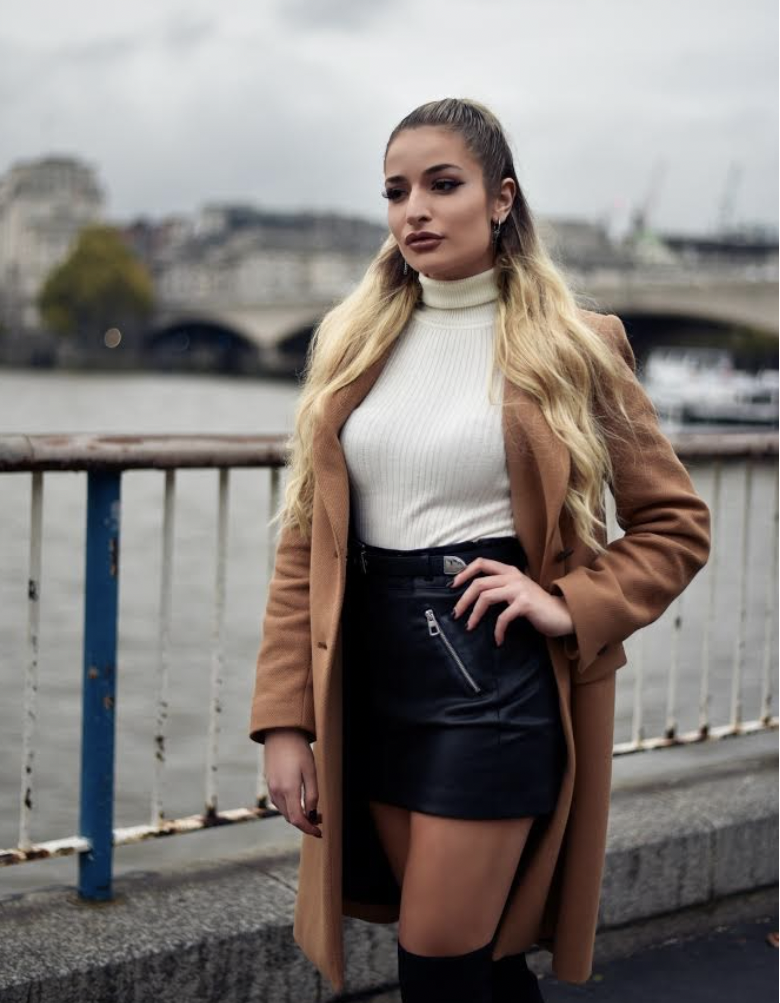 Experiences of a Woman in Music
Far too often, young women are treated as inferior when it comes to working with men, and are constantly silenced in their opinions. "In Italy, the male producers I worked with were very bossy and told me it was because I was inexperienced," she said. "But in London, even though some of the men would try and hit on me in the studio, it's overall a much better place to be a woman in the creative industry."
Interestingly enough, Shorelle explained that out of all the countries and markets she's worked with so far, the Asian music industry has exceeded all of her expectations. "Everyone is incredibly nice and respectful in the K-pop industry," she said. "I don't feel like I've ever been discriminated against for being a woman and even the revenue is a lot fairer over here." Shorelle describes fellow K-pop producer Alawn as one of the nicest people she's met in the industry and how willing he is to help her out when she needs it—both are also managed by The Hello Group in LA. "There's a big sense of community and appreciation among K-pop creators and fans, so it makes the industry feel safe."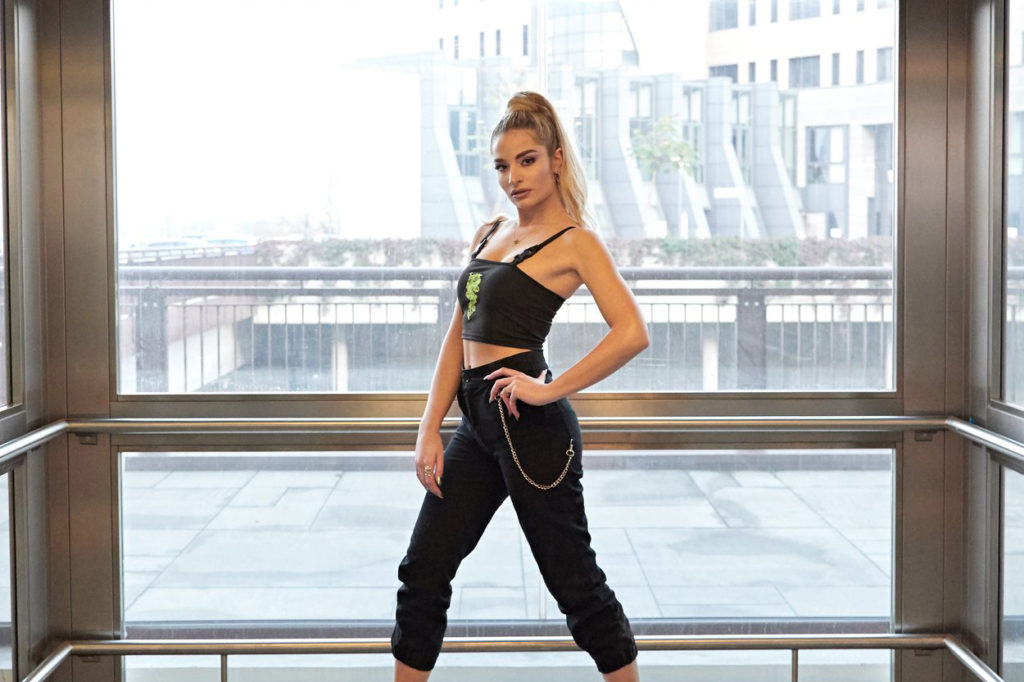 Advice for Young Women
"Be kind to yourself and be your biggest fan," Shorelle stated. "I strongly suggest making connections and building a foundation for the first two to three years of your career, but most importantly, just have patience with yourself."
Experiencing quarantine over the past year, Shorelle noted life in isolation can be lonely without social interactions serving as a distraction. "As a woman, just know that you're never alone—your friends are always one message away if you need them."
The importance of having a close group of girlfriends and embracing your girl power is especially necessary, according to Shorelle. "Girls understand each other better, especially since we face similar issues in music," she said. "If anybody's making it this far in the industry, it's because they have resisted and believed where someone else wasn't believing anymore."
If you want to stay connected with Shorelle, follow her on Instagram and check out her website!
To learn about more amazing women in music, check out Rakiyah In Space here!
Photos courtesy of The Hello Group