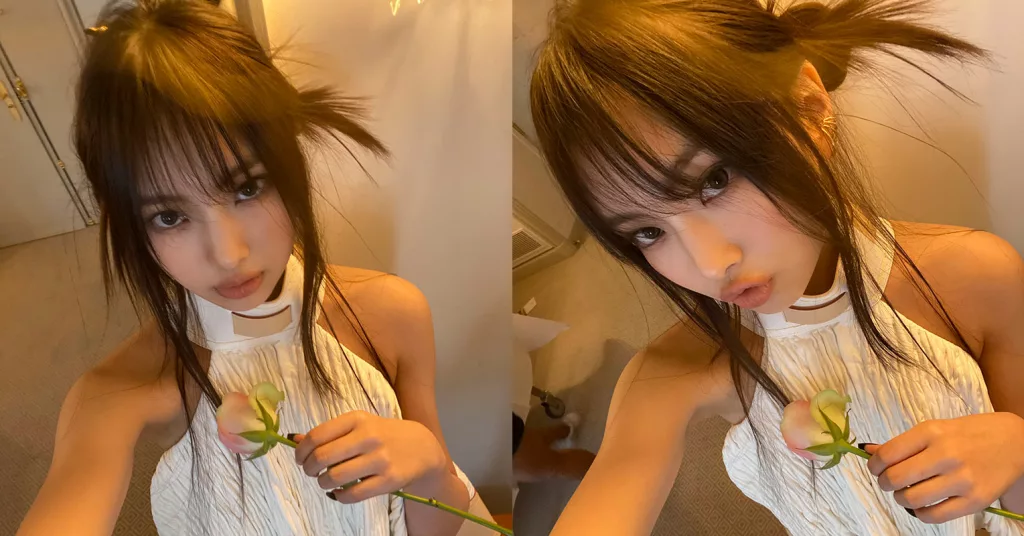 NewJeans' Hyein made her Fashion Week debut at Louis Vuitton's Fall Winter 2023 show on March 6. Dressed in a head-turning Louis Vuitton ensemble, the young singer had all eyes on her and her fashion-forward look. But with all the focus on her stylish outfit, a key detail almost went unnoticed: her sleek, trendy black nails.
All-Black Manicures
Nail trends come and go as quickly as clothing trends — one second everyone wants jelly nails, the next they're all about chrome sets — but it seems black manicures are here to stay. Though the all-black nail look gained traction towards the latter half of 2022, coming to a peak in September and October, black manicures continue to be a staple at Fashion Week. K-pop idols from globally-renowned groups, including BLACKPINK's Jisoo, as well as TWICE members Sana and Dahyun, flaunted the edgy nail style during the Spring Summer 2023 fashion season. Following in their footsteps, Hyein showcased a dark manicure as she made her way to Louis Vuitton's Fall Winter 2023 show in Paris.
Her nails were the perfect complement for the ultramodern look she took to the front row. Hyein made a case for halter tops in a voluminous design that featured leather accents at the neck and hemline. The singer paired the luxurious piece with sleek black trousers and finished the look with a pair of LV Zoom Platform High Boots and a Tilsitt Monogram Canvas handbag. To tie it all together, the young star sported a spiky bun that nodded at the Y2K style often associated with NewJeans.
Hyein x Louis Vuitton
After their debut in July 2022, the members of NewJeans — Minji, Hanni, Danielle, Haerin, and Hyein — have risen to style prominence through their associations with fashion brands. In December 2022, Hyein participated in the social media campaign inaugurating the release of Louis Vuitton's second collaboration with the Japanese artist Yayoi Kusama. Shortly after, the brand announced Hyein's appointment as a brand ambassador.
Filling in her ambassador duties, Hyein traveled to France to attend her first Louis Vuitton show at Paris Fashion Week. At only 14 years old, she joined the likes of Zendaya, Emma Stone, Liu Yifei, and Ana de Armas in the VIP section. And while she was just making her front-row debut, her chic look and fun take on beauty trends helped her to effortlessly fit in with the A-list guests.
With Hyein's chapter as a Louis Vuitton ambassador just beginning, there's no telling what exciting collaborations NewJeans' fans and fashion enthusiasts can expect as Asian stars continue to take over the world of luxury fashion.
Want to read more about the Asian celebrities gracing the front rows at Paris Fashion Week? Read about WinWin's appearance at Valentino's Fall Winter 2023 show here.