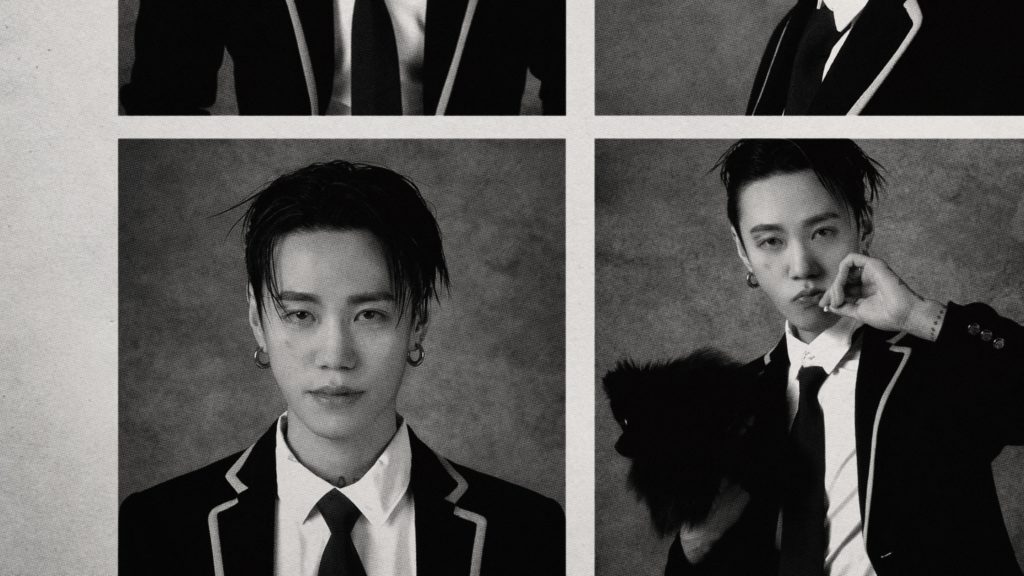 On October 28, Korean Hip Hop and R&B artist BLOO released his 2nd full-length album MOON AND BACK. As always, the artist wrote and had a hand in producing all of the tracks. He delivered his personal experiences with love and loss in the form of multiple songs. The relatable topics allow fans to sympathize with his stories. 
BLOO explained his inspiration for the title of the album came from the phrase, "I love you to the moon and back." He said, "I could go here to the moon and back just for you. That's how much I love you. That's what the album means." He said it's one of the most detailed works he's made thus far and that it feels like a novel to him, letting listeners know that each song is intimate.
 

 

View this post on Instagram

 
Girl in New York
Over a soft techno beat, the title track "Girl in New York" deals with BLOO expressing his feelings of longing and how he wishes to see someone again. The music video displays the rapper in an emotionless limbo with glitchy and disorienting visuals. Fans took notice that the visuals resemble the popular Wong Kar-Wai film, Fallen Angels. The music video depicts the lyrics effectively and quickly catches the viewers' attention. 
Heartbreak and Hesitation
The first track off the album, "but I will wait for you," sets the vibe for the rest of the album. It speaks on the decision of whether to keep fighting for the one you love or to make the difficult choice to leave. "Is it time to let you go? / But I will wait for you," he sings. The beat is just as melancholy as the story it tells, creating a feeling of pensiveness and confusion. 
Both "Don't say goodbye," and "Understand Me," have dreamy yet sorrowful melodies that talk about the fear of leaving a relationship and longing to be understood. BLOO feels a lot of love and sympathy in the relationship, but he often feels like his feelings aren't reciprocated. 
With a blend of summer vibes and a fun French-sounding beat, "Pick up the phone," talks about BLOO's feelings of loneliness whenever his partner doesn't pick up the phone. He enjoys hanging out with and being around them but worries that sometimes the feelings aren't reciprocated. The irony of this song is clear when you take into account that the lyrics and sound are completely different. 
While most of this album deals with somber feelings, "DADDY," is more on the lighthearted side. The exciting and sensual aura surrounding this track match perfectly with its lyrics as he speaks about wanting to spoil his lover and the desire to show them the world.  
As the last song on the album, "the day we first met," tops everything off with a soft and nostalgic melody. It was love at first sight according to him and his first encounter with the person he's singing about. The lyrics tell the story through his point of view about how they met at an Izakaya, a Japanese bar that serves drinks and snacks, and how he couldn't help but give them his full attention. The song illustrates a sweet image of how he felt an immediate spark, allowing fans to see a romantic and warm side of him. However, in the end, he leaves the song on a bittersweet note when he sings, "I loved you to the moon and back," meaning the relationship didn't last, hence the "loved."
Excitement and Enthusiasm from Fans
MOON AND BACK is already being talked about by BLOO's fans on Twitter. From the visuals of "Girl In New York" to the emotions portrayed in each song, fans have fallen in love with it all. 
He's a fucking genius. Song is great, the lyrics are brilliant, his look in the video is a masterpiece and the mv itself is amazing.
This guy is an artist in gold.
I sit in awe. I love him. #BLOO​​ #블루​ #GirlinNewYork #걸인뉴욕#MOONANDBACK #문앤백

pic.twitter.com/YX5i0nc5Zu

— Abyss (@ATSUSRAI) October 28, 2021
"I'll be her DADDY" #Bloo #MOONANDBACK pic.twitter.com/V73h3aOMkP

— ¹⁽⁷⁾☆🍀 Blooᵒᵒᵒ ᶜᵒⁿᶜᵉʳᵗ (@dongminir0ha) October 28, 2021
just started listening to moon and back and i'm already in tears wtf bloo

— cece (@yutasese) October 28, 2021
the new album of @realbadboyloo it's full of emotions.
i love you to the moon and back
✨🌙💫#khh #badboyloo #bloo #MOONANDBACK pic.twitter.com/3EWIbMRPrJ

— 🌙 (@_ghostgirl___) October 28, 2021
Did anyone notice how BLOO says "I LOVE you to the moon and back" in the 1st track and "I LOVED you to the moon and back" in the 7th track which can be considered the last track?

Yeah I'm fine 🙂#MOONANDBACK

— psy🍀 (@psy_clover) October 28, 2021
In Tune with Emotions 
As seen from his previous work, BLOO has never been afraid to share his experiences with heartbreak, friendships, and fame through his music. With MOON AND BACK, the main themes of wanting someone back and being deeply in love emerge. BLOO shows fans yet another loving and vulnerable side of him and his music. 
From sentimental harmonies to upbeat harmonies, this album is sure to leave listeners reminiscing about their own past with their loved ones. It's undeniable that this new era of BLOOBl is one of his best, and there's surely much more to come.
Make sure to listen on Spotify and Apple Music!
Want the latest on music releases? Read about MRSHLL's latest record release here!
Thumbnail courtesy of Uncutpoint Records.