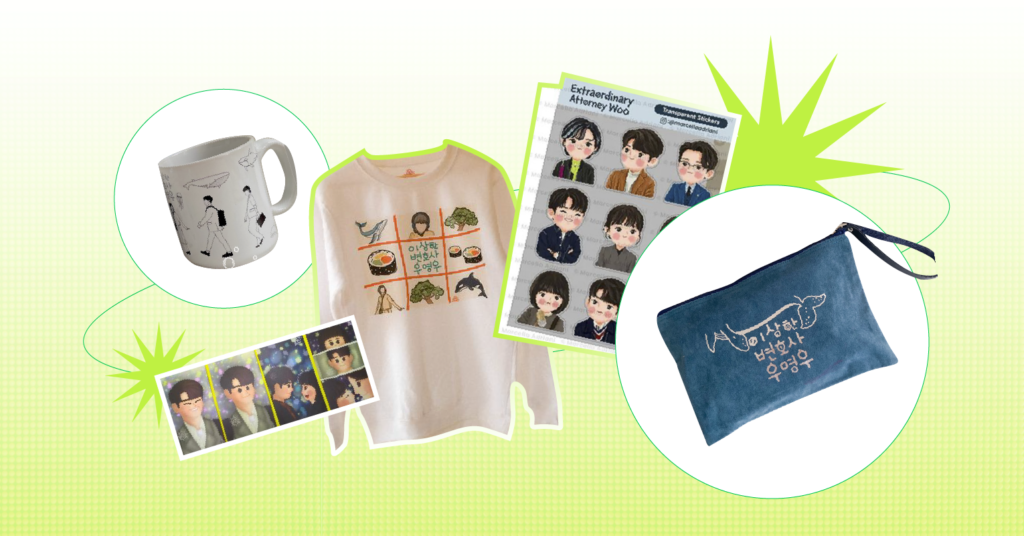 If you're an avid K-drama fan, you've probably already heard of or watched the series Extraordinary Attorney Woo, which made waves in the Korean and International drama scenes. If you're just like us and couldn't get enough of Attorney Woo and the other loveable characters from the series, we've rounded up some small businesses that sell fan-made merchandise inspired by the show to make you feel extraordinary! Check out their collections and add them to your shopping carts now.
Cheapy Treats
Get these lovely merchandise based on the artworks of Indonesia-based artist and seller Marcella Adriani. Take a piece of every Extraordinary Attorney Woo character with you with Cheapy Treats' transparent sticker sheet. The A6 sticker sheet is available to purchase for 1.69 USD either on vinyl or glossy texture.
They also have a keychain named after favorite character duos like the Spring Sunshine besties Soo-yeon and Youngwoo and our lovebirds Junho and Youngwoo. The two-sided acrylic keychain is available for 2.64 USD. Cheapy Treats' collection is available on all Shopee sites and Tokopedia Indonesia.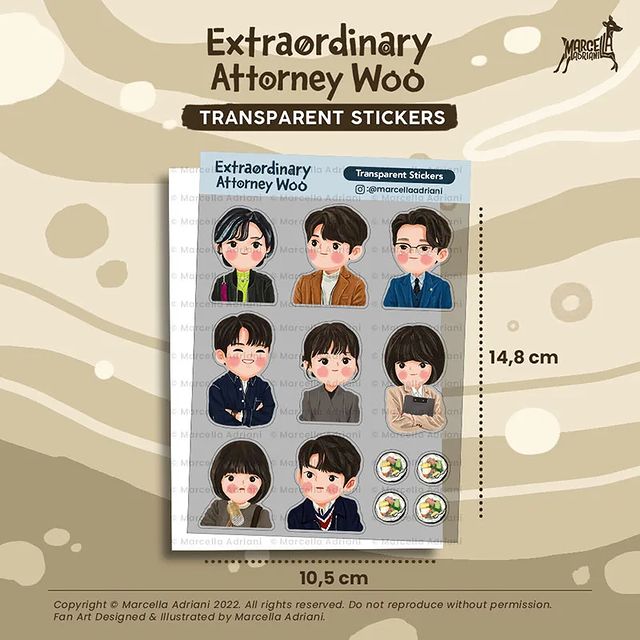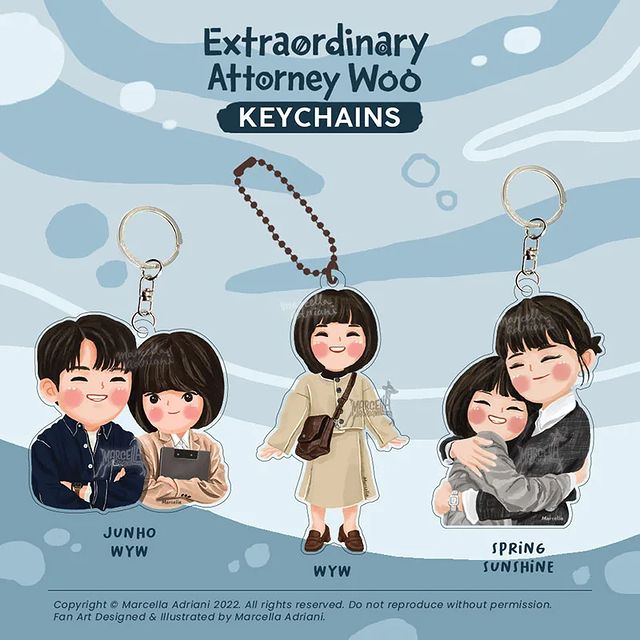 Haetdalbites
Haetdalbites' collection will surely remind you of your favorite Extraordinary Attorney Woo scenes. Decorate your room with these mini poster illustrations that range from 0.39 to 1.39 USD and are inspired by different iconic scenes. Show your love for the show with their raindrop charm brooch inspired by the rain scene from episode 8 titled A Tale About Sodeok-dong II. Shipping from Indonesia, their pins are available to purchase for 3.85 USD each in Shopee.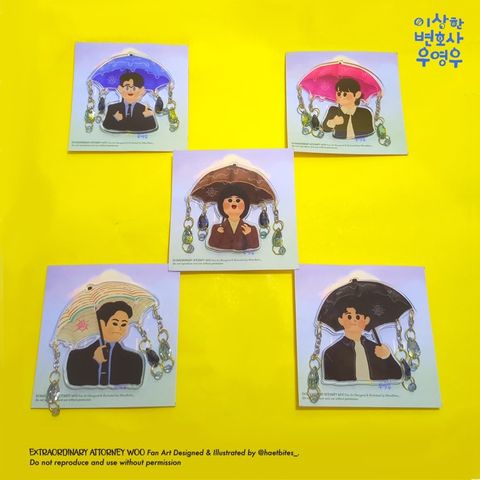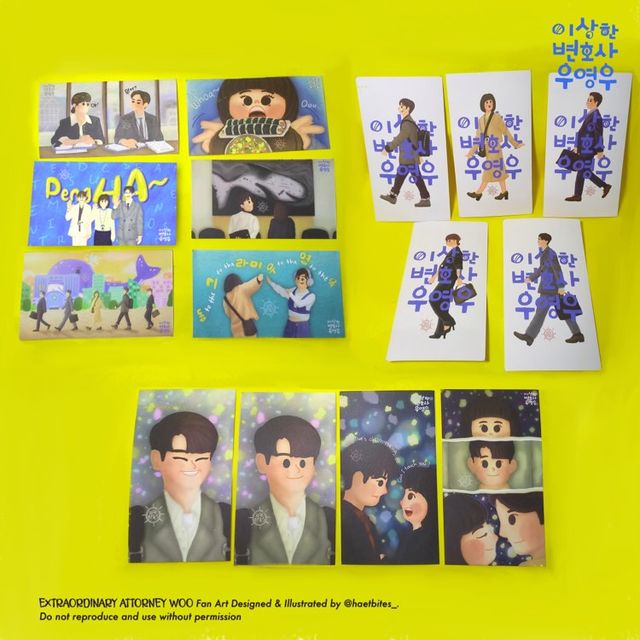 Kio Berry
This Indonesia-based shop offers a variety of merchandise for their Extraordinary Attorney Woo collection that you can use for your everyday needs. First on the list is their 14.81 USD multi-purpose scarf almost as big as the whales that our main character adores. If you're feeling thirsty, why not drink from their "Funwoo" bottle? Their 6.40 USD water bottle could fit one liter of liquid.
Hear the sweet sound of the sea breeze with their wind chimes that cost 6.54 USD. If you're the type to journal, you would love their transparent bookmarks that cost 2.36 USD and you can scribble on their 6.60 USD notebook. Lastly, you can put your trinkets on their "Blue Ocean" pouch available for 5.92 USD. Kio Berry items are available to all Shopee sites and Tokopedia Indonesia. You might also want to check out their studio vlog for their whole item collection!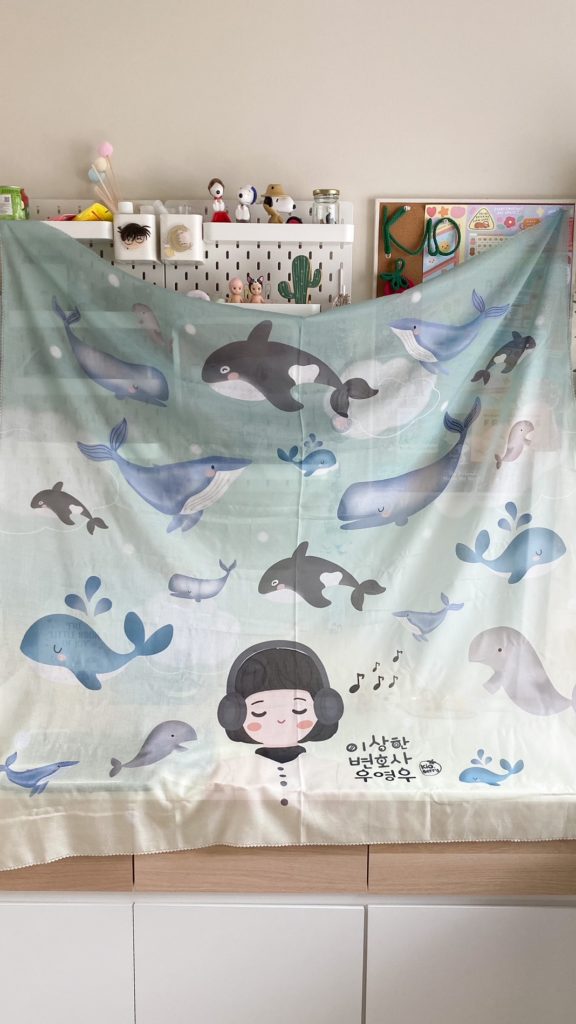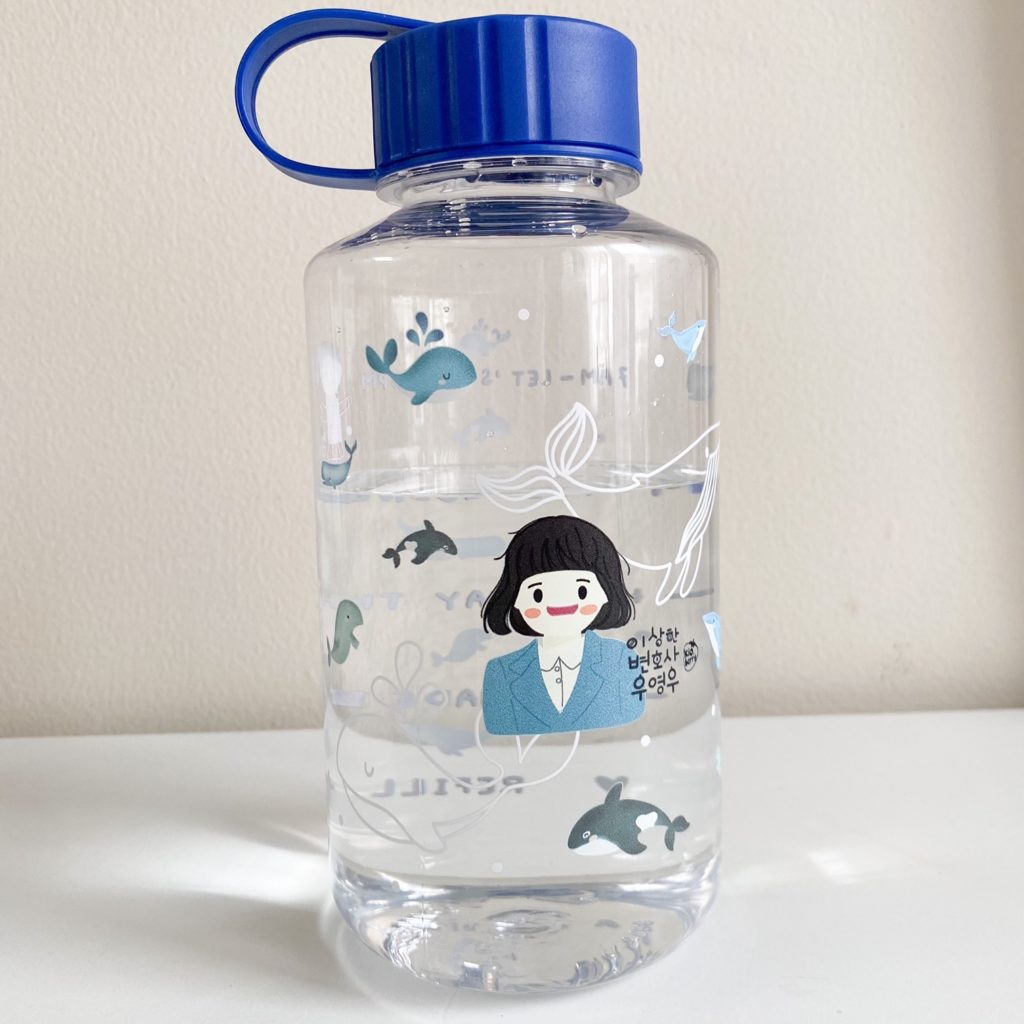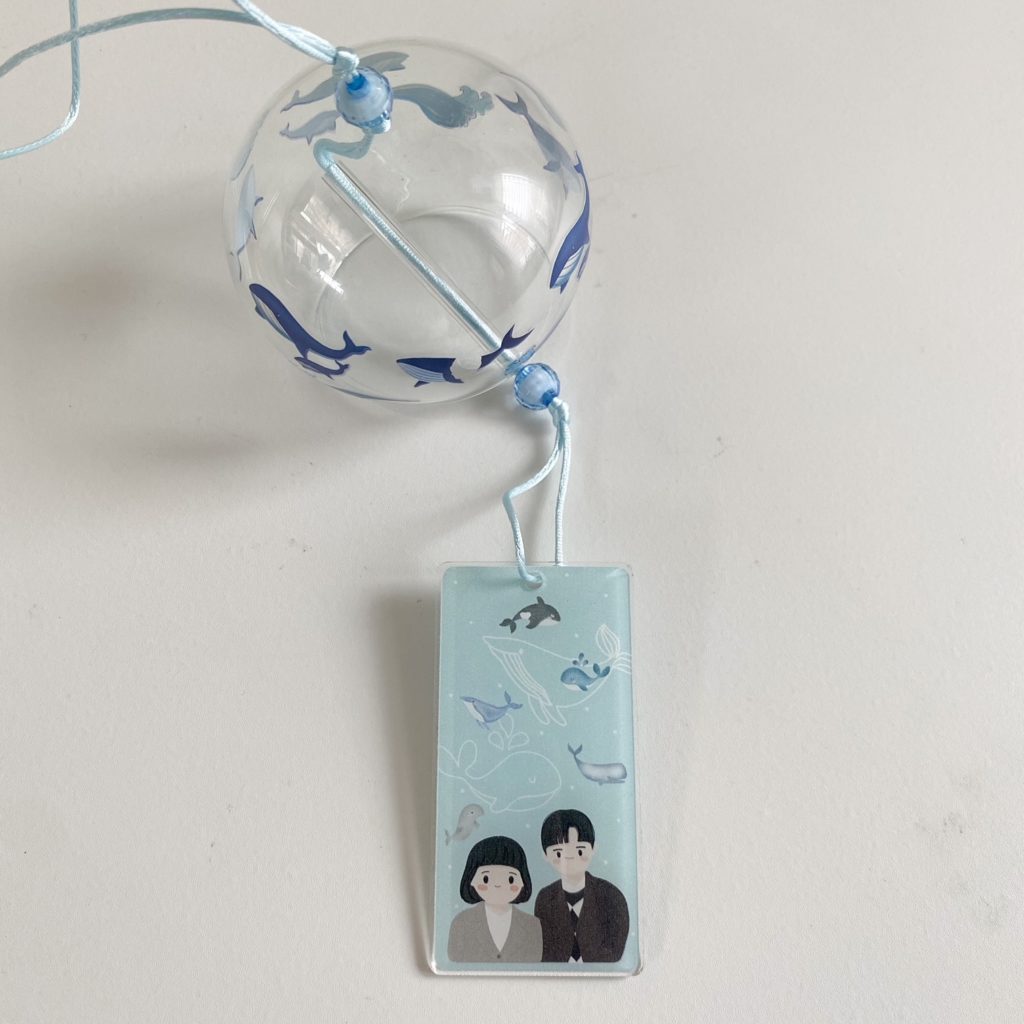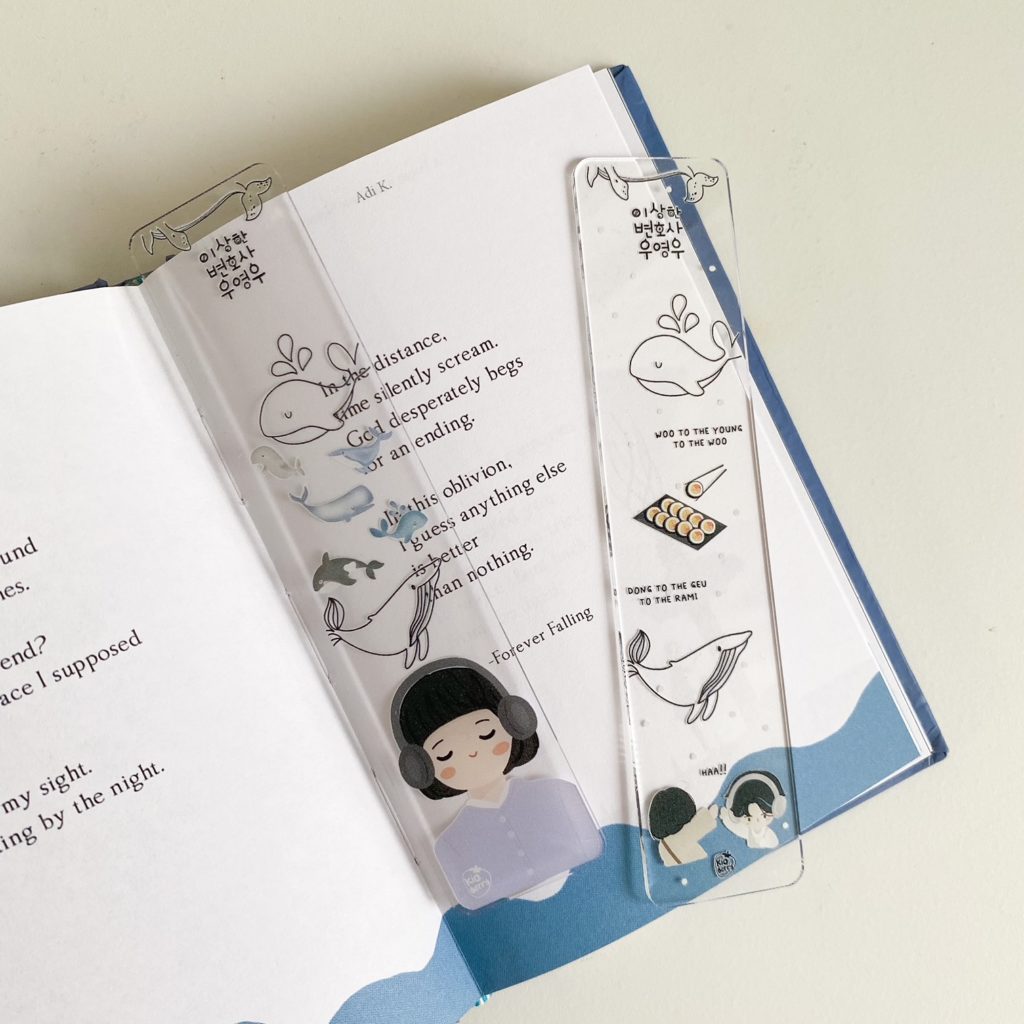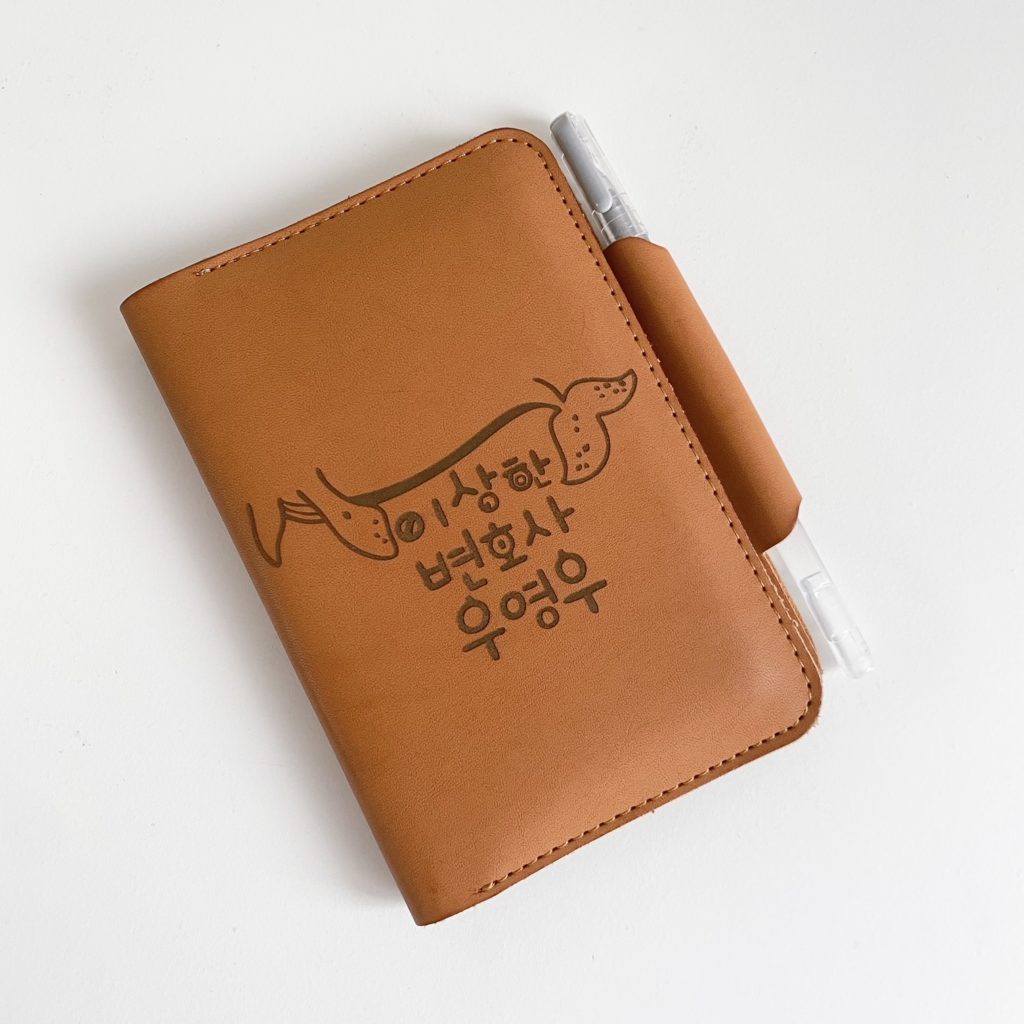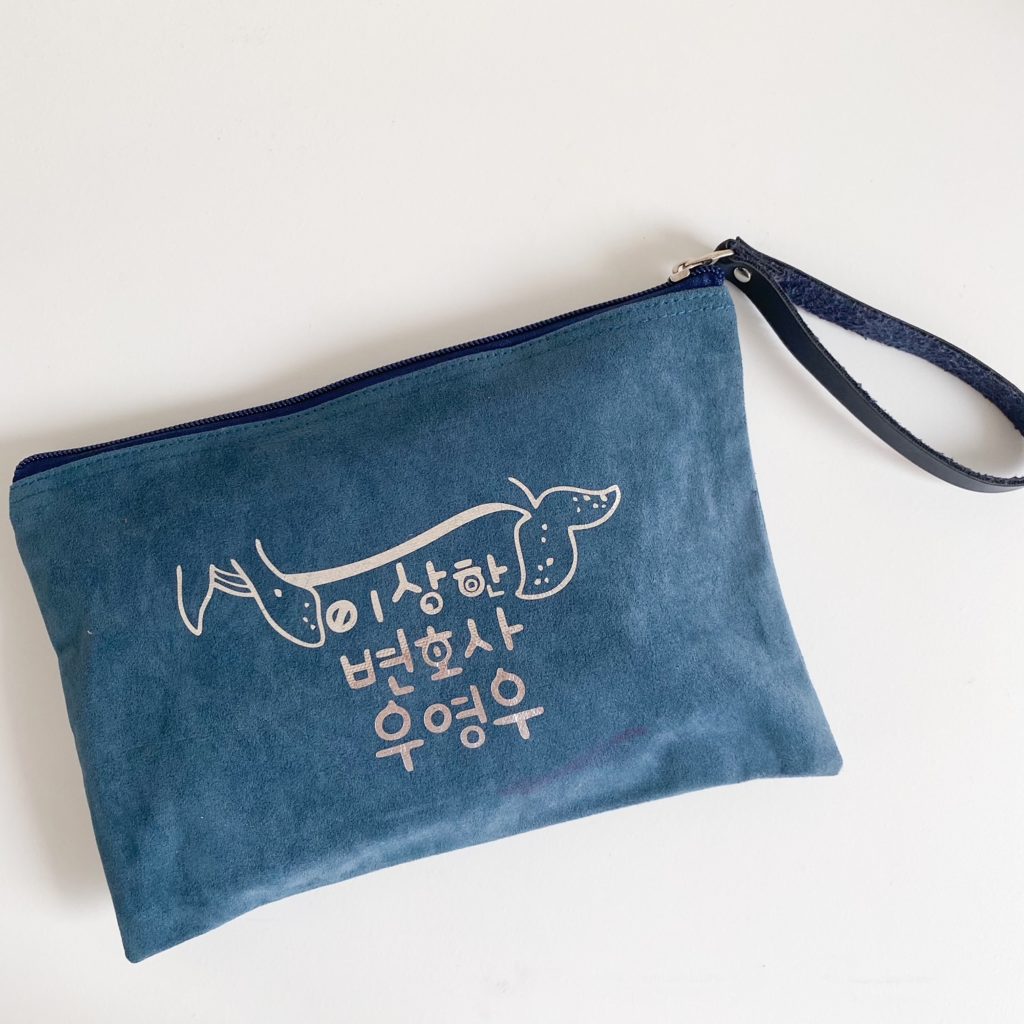 Hainekoo
Looking for Extraordinary Attorney Woo merchandise that is as cute as the smile of male lead Lee Junho? Hainekoo collection's got it! Get a matching transparent soft phone case for you and a loved one for 3.97 USD each or share a spray of sanitizer with their cute pocket sanitizer for 1.08 USD per bottle. If you're also missing the Hanbada team, why not get yourself a mug with their illustration for only 2.66 USD. Adorned with a crochet whale, show your love to our favorite couple with their 2.96 USD acrylic keychain. Last but not the least, add their 2.55 USD acrylic standee of besties Youngwoo and Geurami to your online cart and be reminded of their iconic greeting line. Shipping from Indonesia, you can purchase their collection through all Shopee sites and Etsy shop.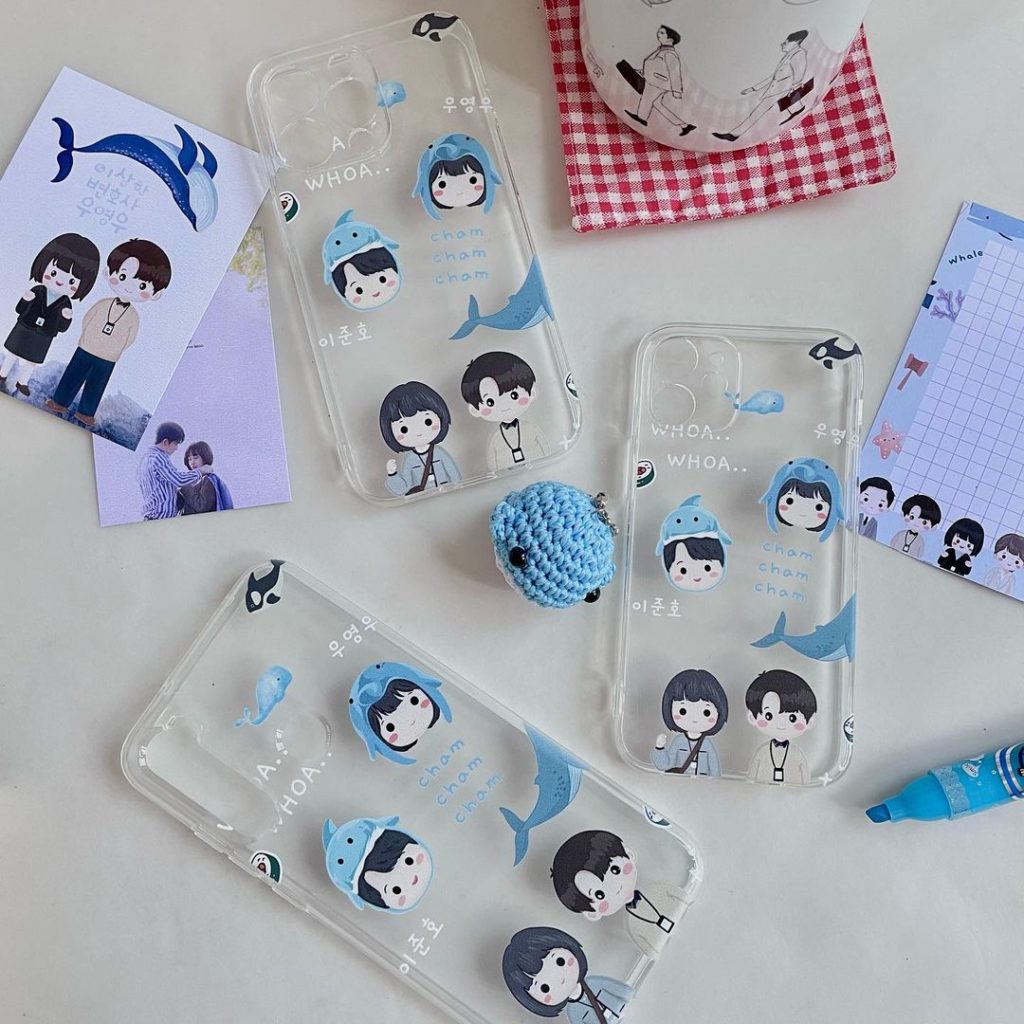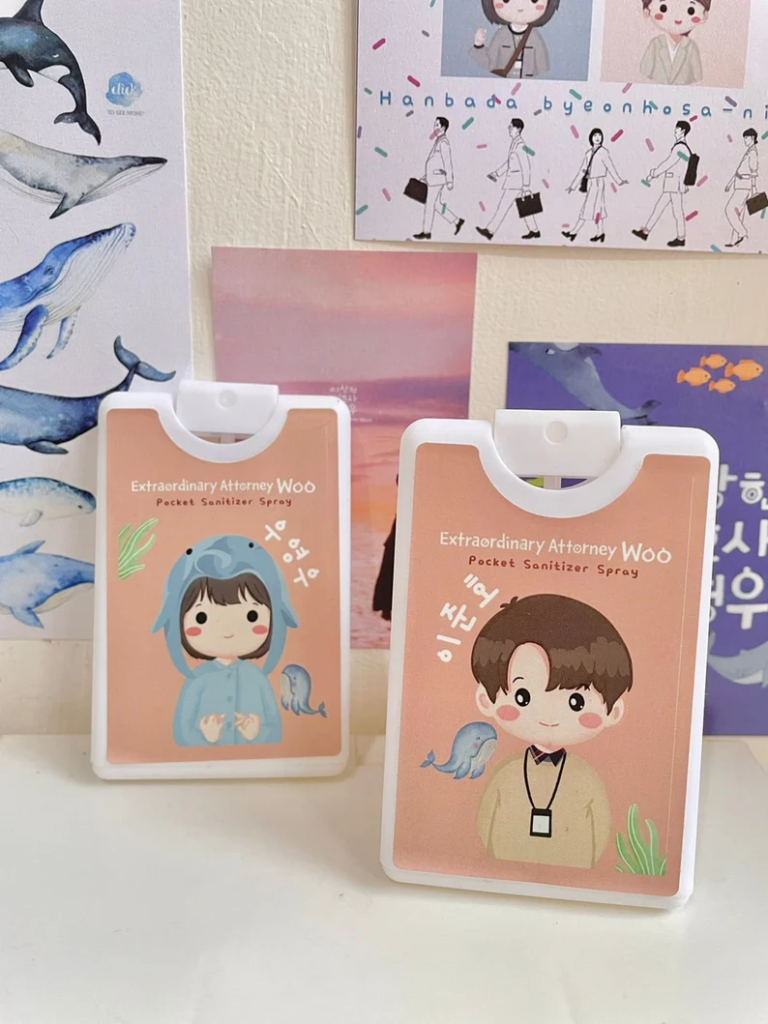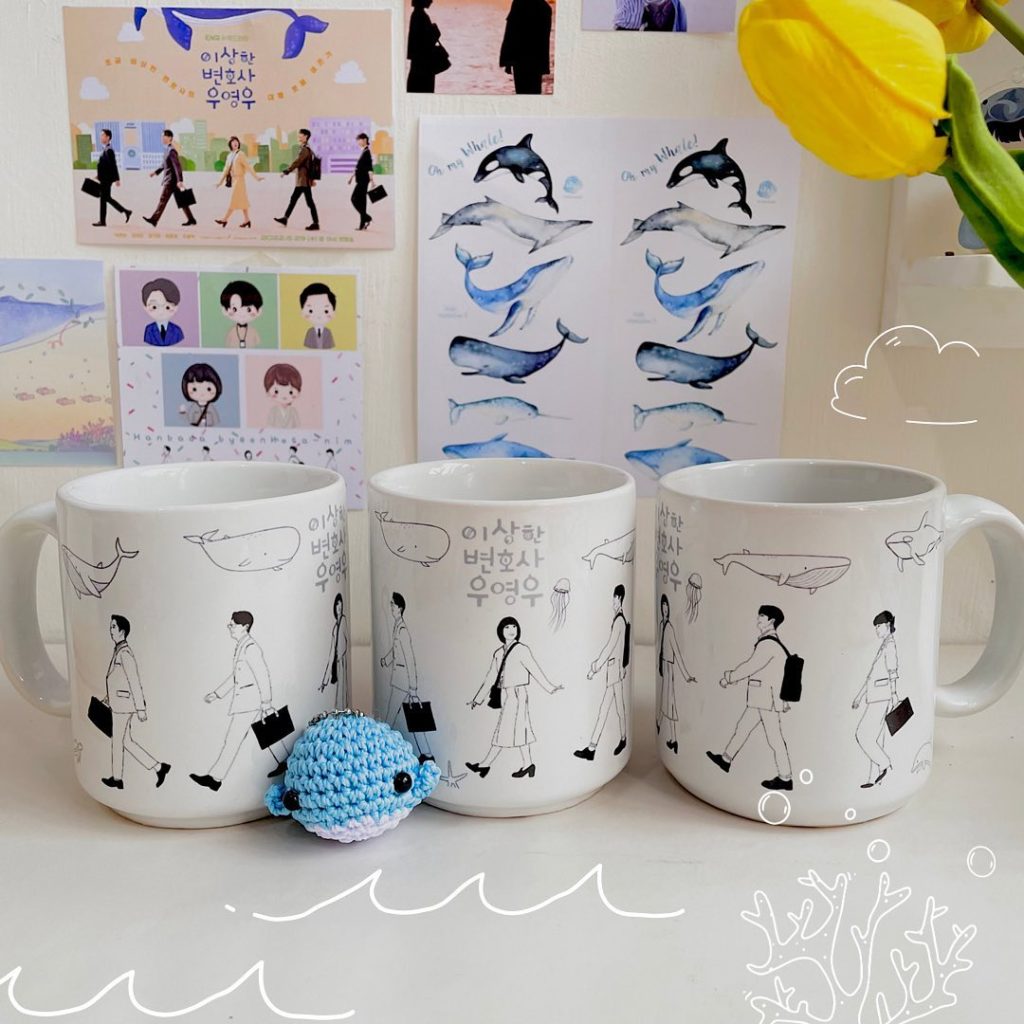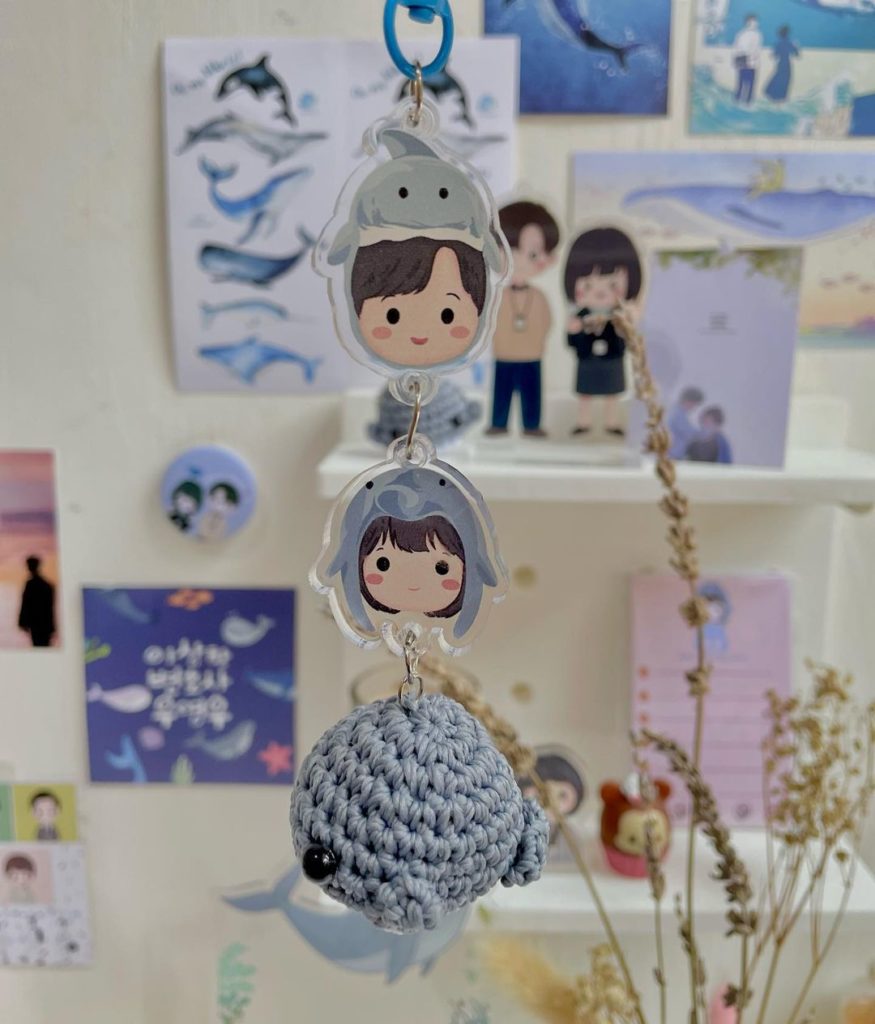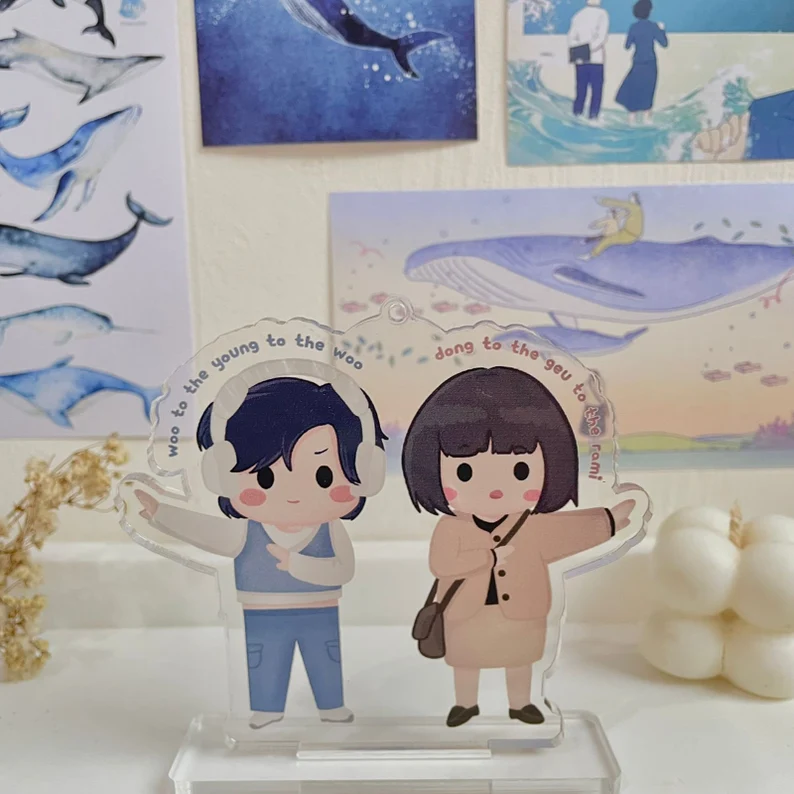 Mari Ma-art-e
Feel the warmth and vibrance of the show with Mari Ma-art-e's collection. Starting off with their whale's candle, get a eureka moment just like Youngwoo with the sea breeze scent. The 7.14 USD candle comes with notes of cotton blossom, linen, powder, and violet. Get their pullover and tote bag in their grid design illustration that consists of everything that Youngwoo loves – kimbap and whales! Their pullover made of spun yarn is available for 15.84 USD and 10.56 USD for their 18×14 inches tote bag. If you're looking for small items, their popsockets are available for 3.42 USD for each design. You can choose from their grid, whale, and Youngwoo designs. Shipping from the Philippines, their collection can be purchased from their website.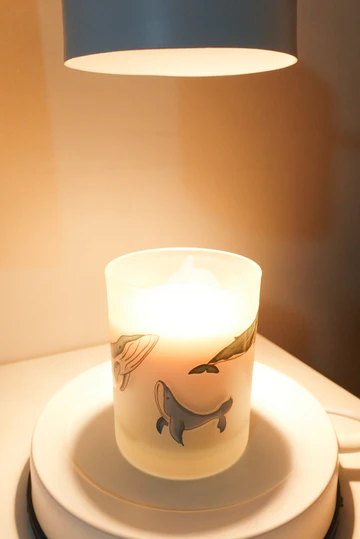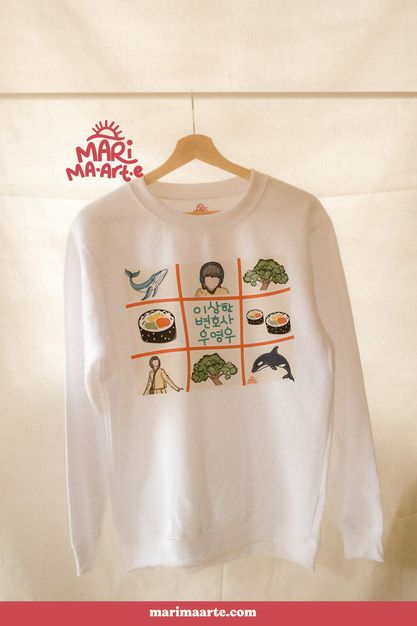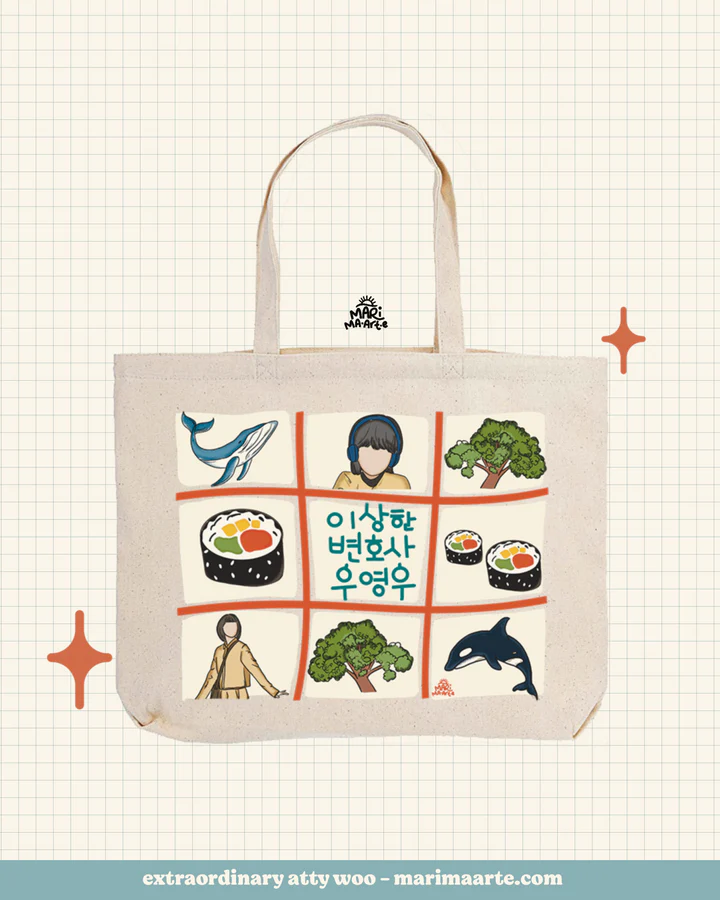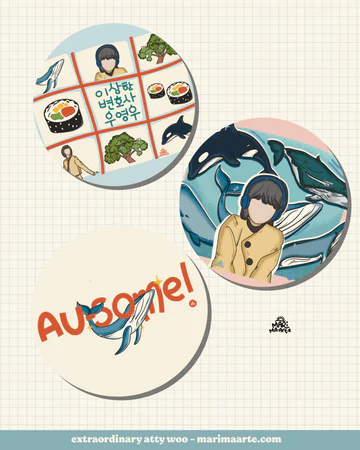 Still can't get enough of Extraordinary Attorney Woo? Check out our review of the show here!
All products featured on EnVi are independently selected by our editors. However, we may earn a commission from qualifiying purchases.