"To be happy, you should be talented"—if that statement feels a little grim, it's because it is. It's the one piece of advice that resonated with R&B singer GEMINI on his steady rise to fame in music. While most people would rather hear hopeful words of advice, it was this harsh reality that struck a chord with the singer, making him realize hard work is the only way to achieve his dreams. And well, let's just say with eight million streams this year (on Spotify alone), it's working.
In an exclusive interview with EnVi, GEMINI shared his creative process on making his debut EP, Inside Out, and how it's helping him grow as an artist.
Introducing: GEMINI & Inside Out
Debuting in 2020 under AREA—a new label launched by producing duo GroovyRoom—GEMINI is slowly making a name for himself within the Korean R&B industry. He debuted with two singles, "Going" and "Broken Love," and later released several others, including a duet with R&B and hip-hop veteran, Jay Park.
Now, in his first EP, GEMINI tackles a range of emotions, from sadness to love and lust. So far, he's released two singles from Inside Out, including R&B/hip-hop track "MIA" and "UFO," which leans more towards groovy R&B.
"MIA" tells the message that I lost myself," GEMINI said. "UFO" tells a message that I'm searching for someone I lost… they have different moods and genres, but commonly deliver sad emotions." Like two sides of the same coin, both tracks show how one emotion can derive from different circumstances. "In 'MIA,' I'm lonely even if I'm with someone, while in 'UFO,' I'm lonely as I'm deprived of someone—very different songs, yet similar vibes."
Although both singles are similar in theme, he didn't necessarily intend on it in the initial creative process. "I work on melody first and then write lyrics," GEMINI revealed. "I find that process more comfortable and suitable for producing good tracks. I sketch melodies first and find ideas for lyrics within the melodies."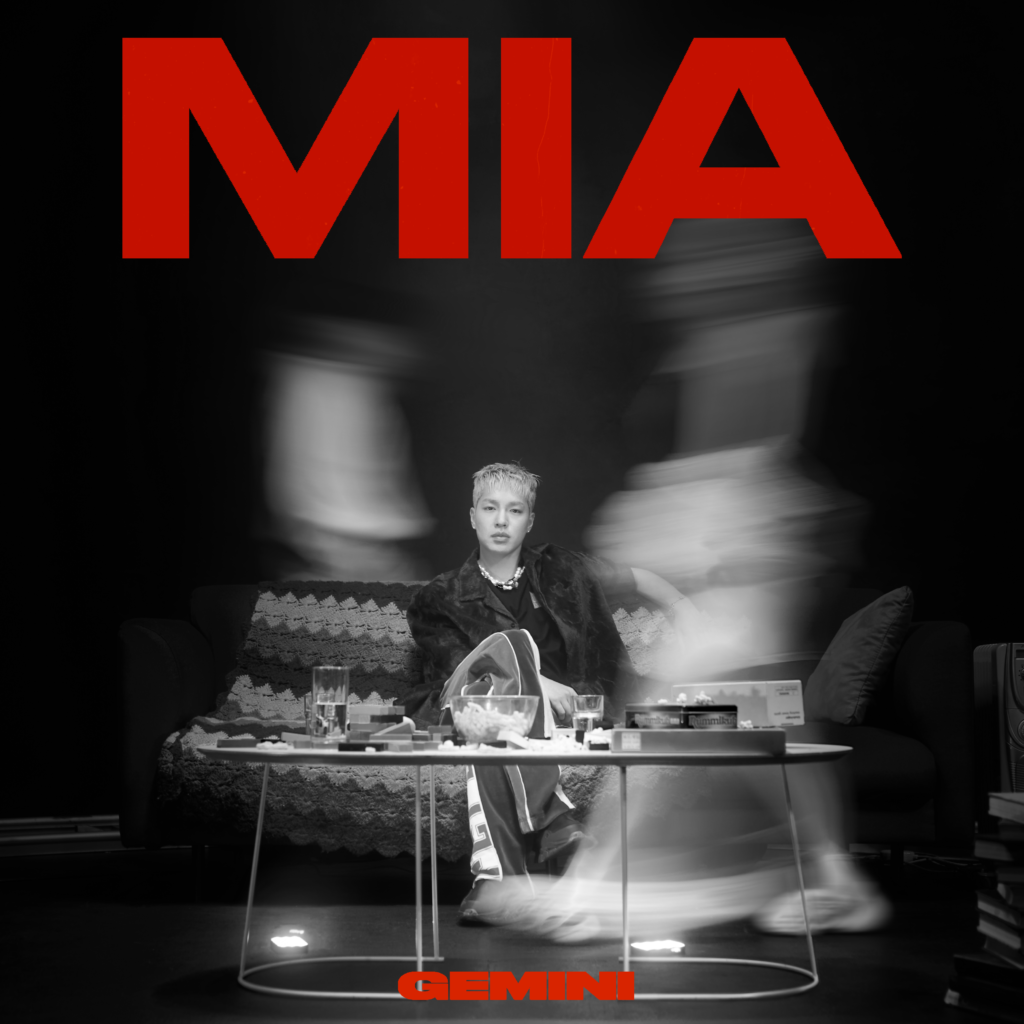 Choosing Features & Working With GroovyRoom
Throughout seven of the tracks on Inside Out, five include outstanding features. From CAMO and WOODZ in "MIA" to Seori in "UFO," Leellamarz in "Naked," and pH-1 in "Making Love," each featured artist adds a new layer of flair and versatility. When it comes to choosing a feature, GEMINI prefers artists who fit the vibe rather than choosing someone just for the sake of it.
"For 'MIA,' I wanted to find artists who could fit the mood of the song," he told EnVi. "Hwi-Min (of GroovyRoom) recommended CAMO, and I said 'okay' as her voice would make the song much sexier. After further discussion with Hwi-Min and Boycold, I chose WOODZ, whose sexy and sweet voice would add strength to the track."
Meanwhile, for "UFO," it was a similar process when discussing Seori's potential involvement. "I needed someone with mystic vibes, just like the theme of the song," he said. "I thought Seori was the right one, so both tracks came out to be very satisfactory."
Naturally, as founders of his label and co-producers, GroovyRoom was heavily involved in the production of Inside Out. Four of the tracks are co-written by the duo alongside GEMINI, but they never overshadow his voice as an artist. "I think GroovyRoom is a great producing team, they make sure my opinions are reflected well," the singer said. "I remember ordering food around 3 am as we always worked until 6-7 am—just eating and chatting together were nice memories."
Developing His Artistry & Current Faves
The most frustrating thing for an artist, or anyone for that matter, is being pigeonholed into one category. Creativity isn't about restricting one's freedom of expression—it's about opening yourself to a world of options and possibilities. For GEMINI, the goal is to branch out and develop an assortment of styles that complement his tastes.
"[My music] is rooted in hip-hop, but [I'm] seeking harmony with other genres," he said. "It's not headed towards one direction, but moving towards the middle of the crossroads between hip-hop and pop music."
When asked what other genres he'd like to try, his reply was sincere, showing his hunger to learn more. "There are so many genres and styles I'd like to try—I want to study and comprehend them one by one," he confessed. "In particular, I'm interested in creating a cinematic album."
However, when he's not working on his own music, he does a favorite album for the winter season. "When it gets cold, I listen to Drake's album, Take Care," GEMINI shared. "Its tracks remind me of old memories…to me, it's an album that connects autumn and winter."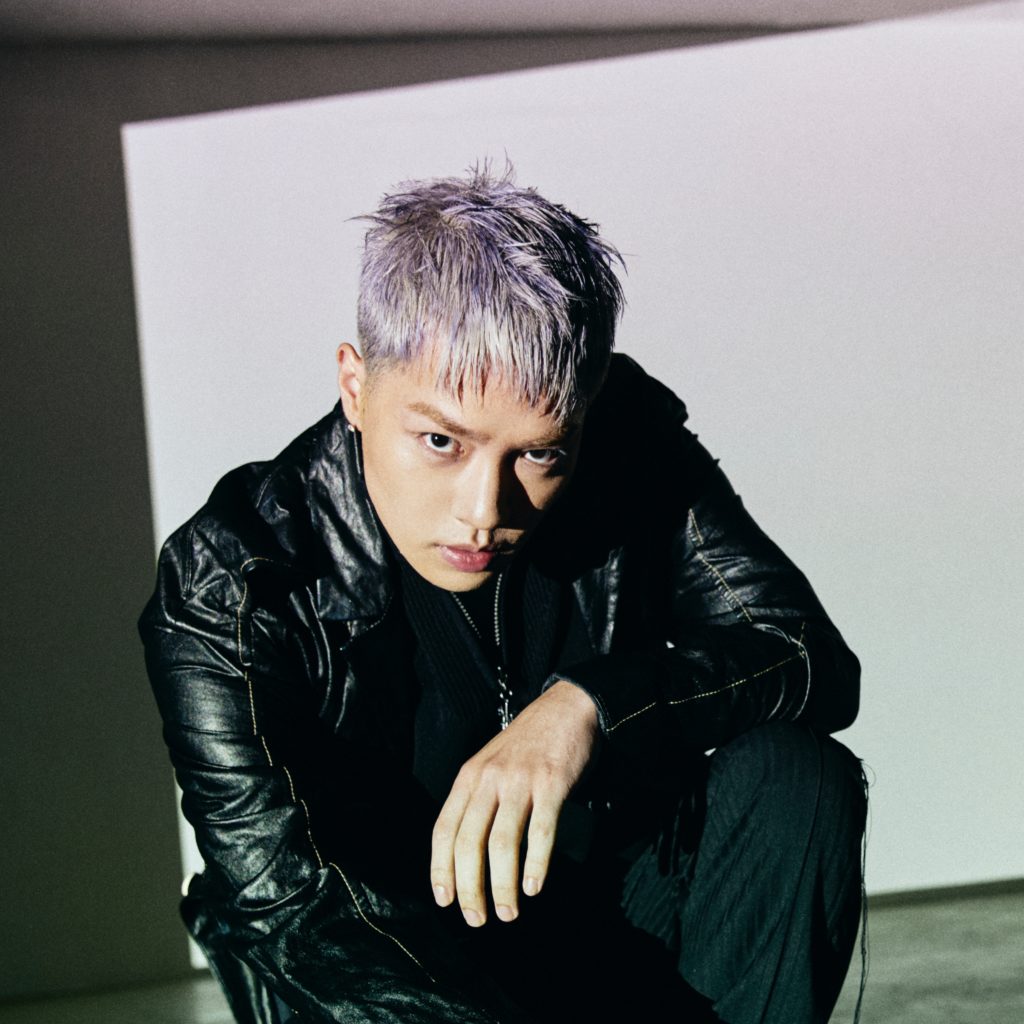 Final Thoughts For Fans
As he sets plans for a European tour soon, GEMINI reflects on the advice he was given—talent equalling happiness. "It was bitter advice but changed me more effectively than sweet words," he stated. "I want to be recognized as the artist who creates palatable music…music that can be enjoyed anytime and anywhere."
With his growing fanbase and flourishing discography, it looks like he's already on his way there. Before concluding the interview, he provided one last message for his dedicated listeners around the world:
"Thank you for loving and enjoying my music from far away! I hope you enjoy my first album, INSIDE OUT. This album might be the appetizer—stay tuned for more music to come out next year!" – GEMINI
You can listen to Inside Out on Spotify and Apple Music now.
For more interviews like this, check out our interview with rookie group LUMINOUS here!