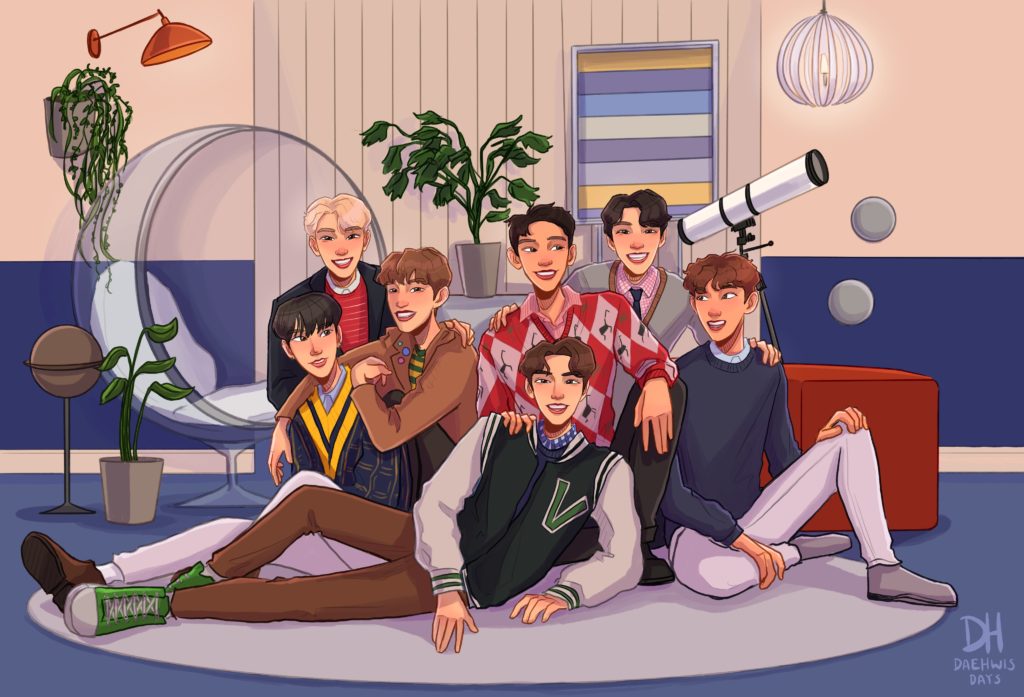 By Mafe Ramos and Mafe Morales | @singularityjem, @brekkerxuxi
From K-dramas to K-beauty, movies, food, and music, the Korean wave, or Hallyu, has created a big impact on global culture throughout the last decade.
K-Pop, which stands for Korean Pop music, has quickly become a global phenomenon that's brought a new vision for the music industry. The compelling melodies, impressive choreographies, and high production standards have captivated all types of audiences.
In the late '90s, three entertainment agencies—SM, YG, and JYP—started applying a training program to prepare young people in different aspects, such as dancing, singing, and rapping to form idol groups. These groups have particularly crafted concepts or storylines, bringing new alternatives in the industry, and oftentimes admiration for their strategies and efforts to build a comeback.
What does it take for an artist to create these massive comebacks, and what is it about a comeback that attracts audiences?
One of the aspects that makes K-Pop so special is the big production and minutiae detail entertainment companies put behind every debut or comeback. According to CedarBough T. Saeji, a professor in East Asian Languages and Culture from the University of Indiana, it takes an entire team to conjure the already established formula of a new release for these groups, which also makes it way faster to reach the public.
"There is not just one person working by themselves," she said. "It's several people brainstorming and coming up with the best possible final product."
Putting the dots together and trying to figure out concepts is part of the experience for fans during a comeback. Narratives have become more appealing and fans feel the need to figure out the mysteries and little clues left for them to find.
Saeji said this interest in concepts has given away another area for these groups to explore and show the audience new ways to look at a concept and improve the established comeback formula.
"That's part of the reason why you see groups now extending into this art-film territory. Both because they want to say, 'we are artistic' and, 'we are something more,'" she said. "'We don't just stand up here and sing and dance, you know. We also have something to say about it,' So then they come out with art-films or a lot of this stuff."
K-pop is different from other styles of music production.
The notorious success of the Korean music industry is impossible to avoid, so it doesn't come as a surprise that K-Pop is inspired by different rhythms from all over the world. It has a very unique and special way of approaching the process of creating music. One of the biggest representations of Korean music comes from the meanings behind the music videos, concept teasers, the songs themselves, and the connection made between their new and previous releases.
Saeji said these are elements of Korean music that set it apart from some Western pop. She explains how there's a lot less intertextuality there compared to K-Pop. It will reach out and insert intertextual elements that are from different cultures not just from Korean culture.
"How deep the intertextuality can be in a given song, and especially in a music video because you have visual intertextuality. You have the oral intertextuality of what you're hearing in the lyrics and the music, and then having group production," she said. "I think is one of the reasons why that happens is because you have a whole group of people who are saying, 'oh we could connect to previous releases or we can connect to this theme in this way or in that way.'"
What the fans want to hear
For a K-Pop artist or group to succeed, there must be something to connect with the audience. The charisma and genuine content is key to create a connection with the fans, so the fan's interest and involvement make the difference. Fans want to support their idols and get invested in the comebacks.
EnVi asked some fans to give their opinions about what they thought made a comeback so special, what they liked, and what they expected the most. Surprisingly, a majority of fans chose a similar topic: the preparations, the effort, the details; that's what they consider the vital part of a comeback. The fans expressed how important it is for them to interact with the details of the comeback, the built-up expectations that create an atmosphere that calls for excitement, and a bigger sense of support. Fans know there are multiple elements to make a K-Pop comeback so unique.
@midnight_voice "It's exciting to see these idols take on new challenges and concepts that we probably never expected or thought of because k-Pop has this versatility to it that is almost unrivaled."
@jaebootys "It's attractive to people because it's different than what people usually see or hear."
@alex_exe1 "I feel as though a good, meaningful, and special comeback can be determined by one, the hard work put into it, and two, how much the idols themselves enjoyed the comeback overall."
@papilloca "K-Pop comebacks have this whole culture surrounding them that we don't see often: the way we wait for teasers, the way we receive different concepts with interest and curiosity, and how some of them are a development of previous storylines. Even though it is all about the music at the end of the day, these details just give everything an extra charm."
@gato_chenchual "K-Pop has such a creative and daring way of using visual arts to convey ideas and feelings. So what I usually expect from a comeback is exactly" that: to see something I've never seen before, to see art used in a way that surprises me."