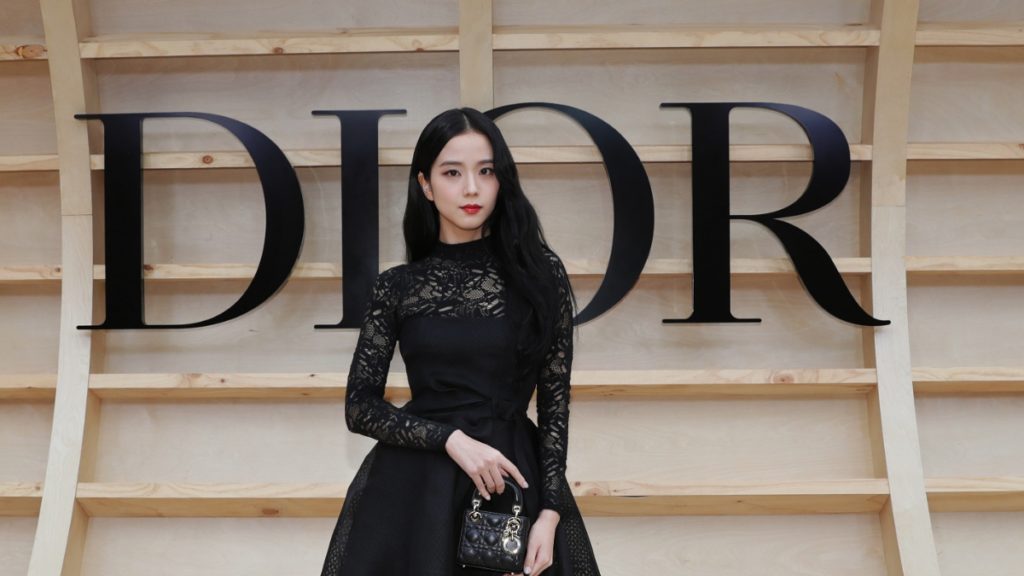 French luxury house Dior presented its Fall 2022 collection at Ewha Womans University in Seoul. Showing a collection for the first time in South Korean territory, Dior initiated "a dialogue between its history and the contemporary world." For the collection unveiling, Dior tapped an exclusive list of A-list celebrities for the front row. Among others, global ambassadors Jisoo and Sehun, as well as Dior Korea ambassadors Suzy, Nam Joo-hyuk, and Yuna Kim graced the event with their presence. Ahead of the show, Jisoo, Suzy, and Yuna Kim participated in promotional videos, anticipating Dior's first-ever runway in South Korea.
The Collection
In December 2021, Dior exclusively revealed its Fall 2022 collection in a showroom in Paris. Designed by Dior's creative director Maria Grazia Chiuri, the collection was inspired by the women who contributed to the success of founder Christian Dior. In particular, it pays homage to Monsieur Dior's sister Catherine, member of the French resistance, who's described as a "brave and unconventional woman." Other women that served as inspiration include Dior's Leopardess, Mitzah Bricard; Christian Dior's childhood friend, Suzanne Luling; and the director of Monsieur Dior's studio, Raymonde Zehnacker.
For this collection, Maria Grazia Chiuri reimagined the Dior family's jute bags as a "symbol of sisterhood" and the house of Dior as a sorority. With "L'union fait la force" (strength through unity) as her motto, the designer took uniformity codes and created daring silhouettes. Yellow tartan, white shirts, ties, and pleated skirts nodded at the concept of a rebellious girl gang. Likewise, biker shorts, jackets, and chunky boots added to Chiuri's celebration of female power. In addition, evening gowns, specially designed for the show, echoed original designs and emblematic silhouettes of the Dior house. In particular, the famed Juno dress was reinterpreted adding asymmetrical cuts. Dior explained in a press release, "The looks evoke strong concepts such as involvement, communion and sharing, central values for the female figures being paid tribute to, in parallel with the Atelier's petites mains, and their golden fingers that have woven Dior's history."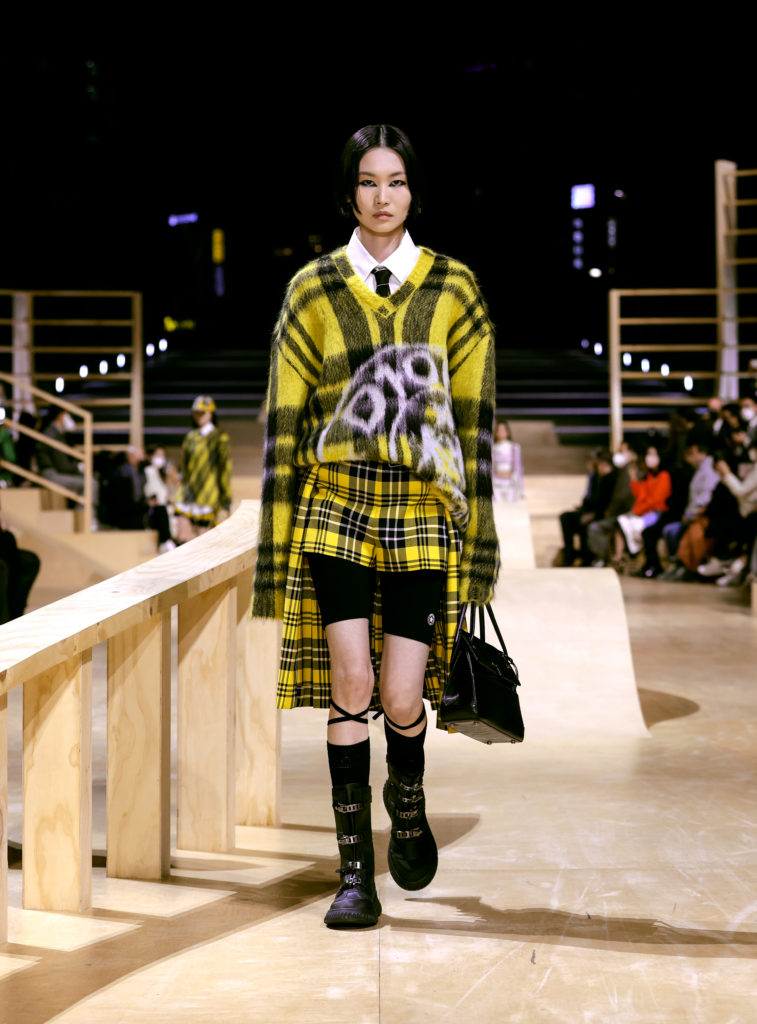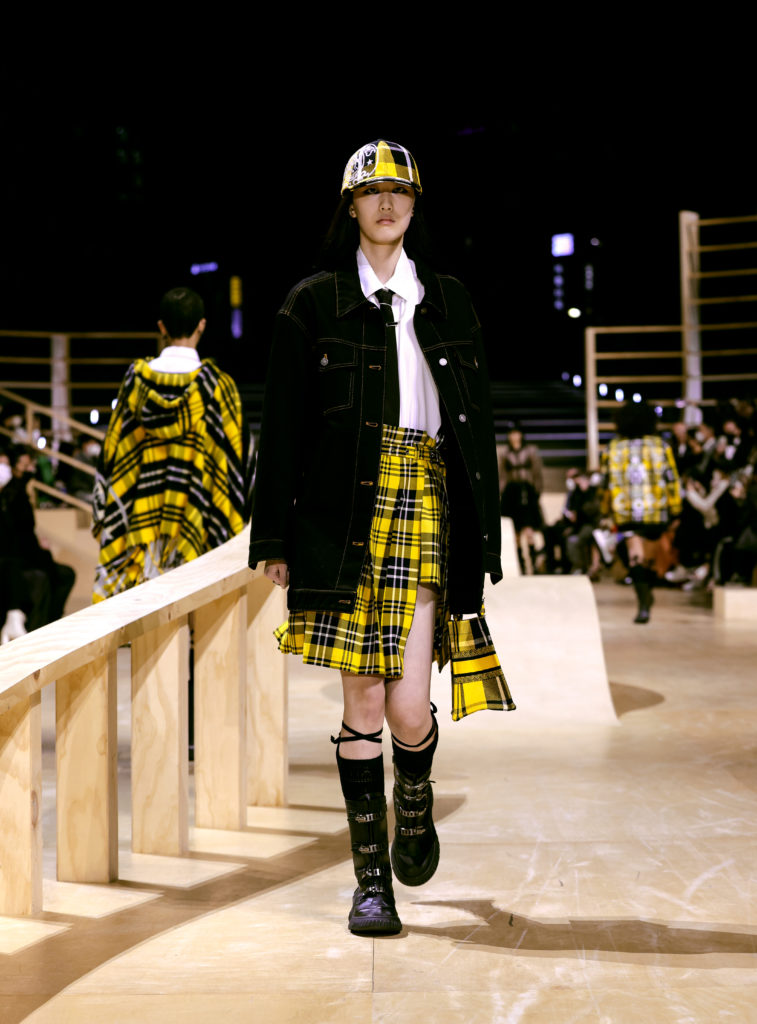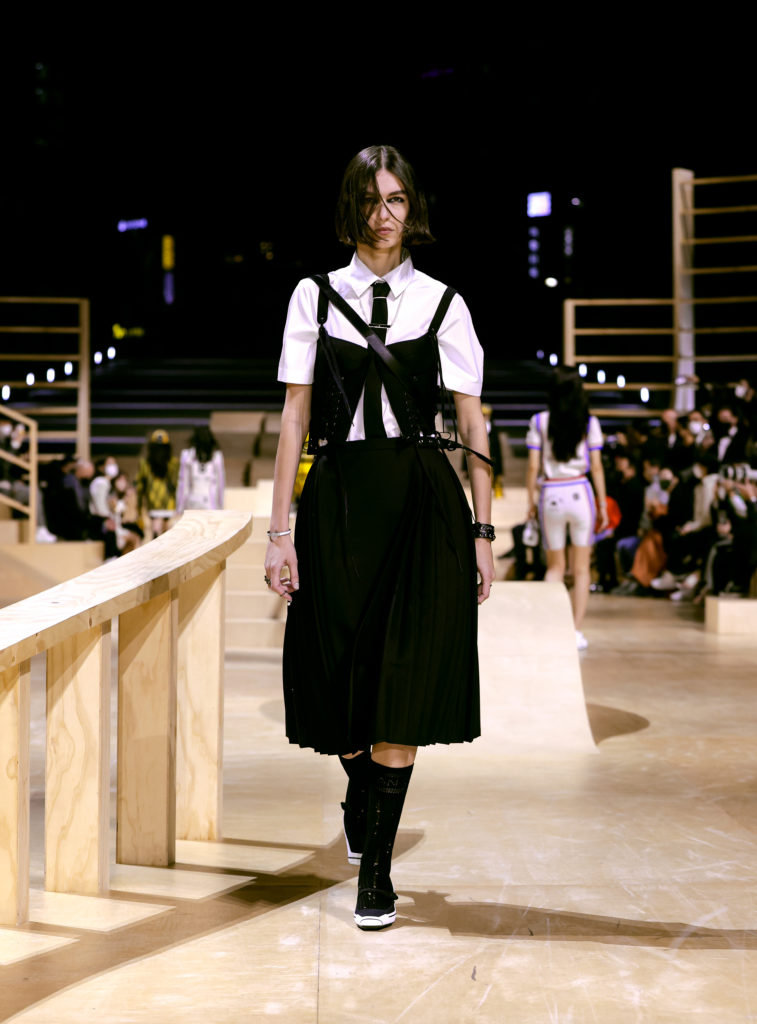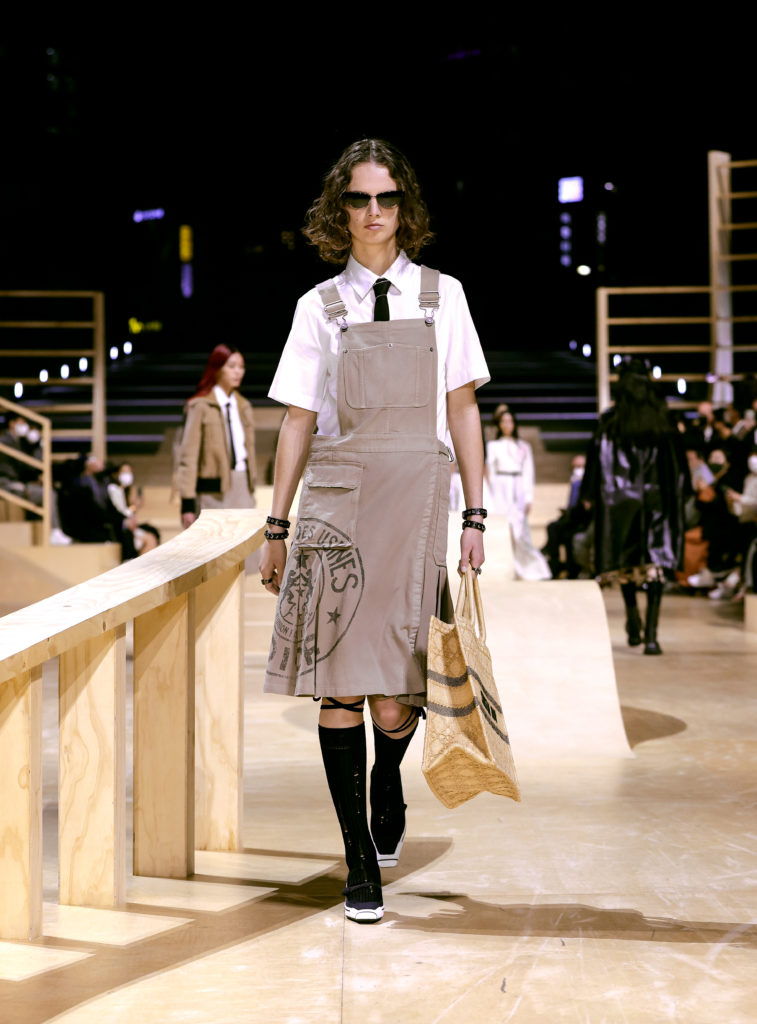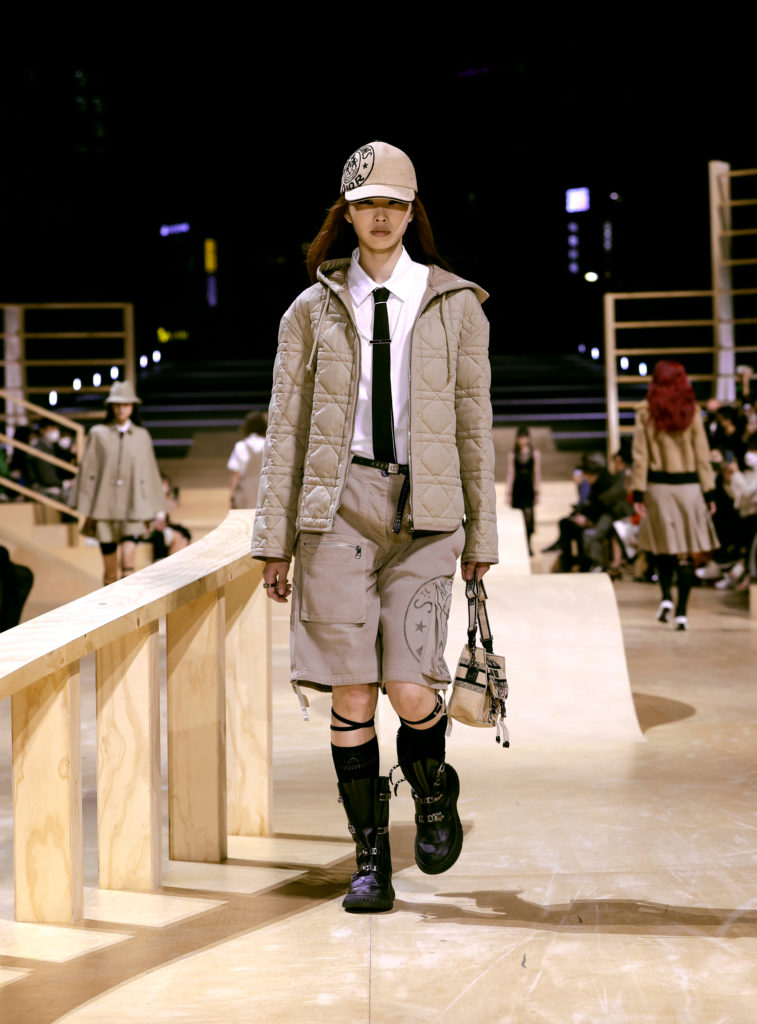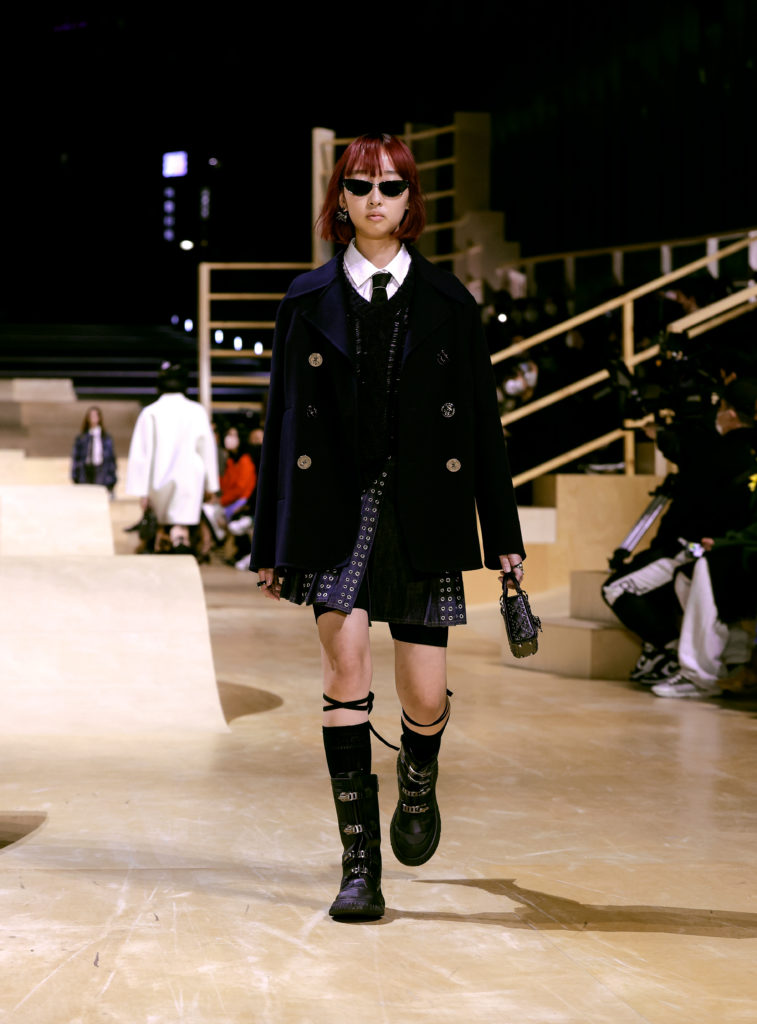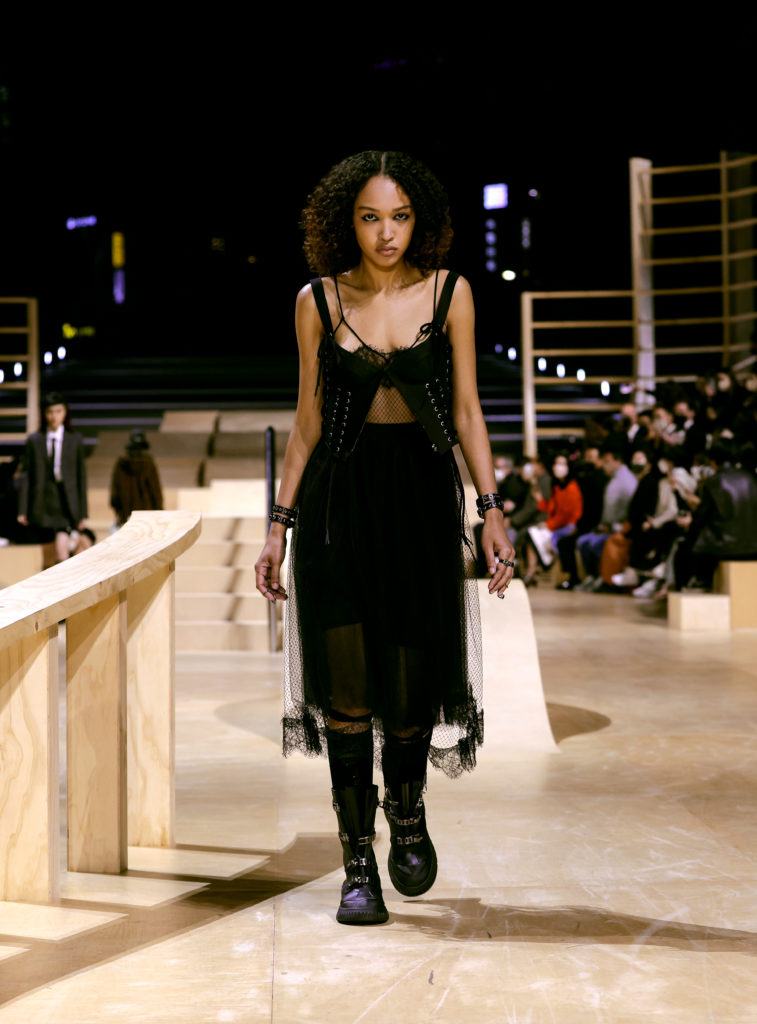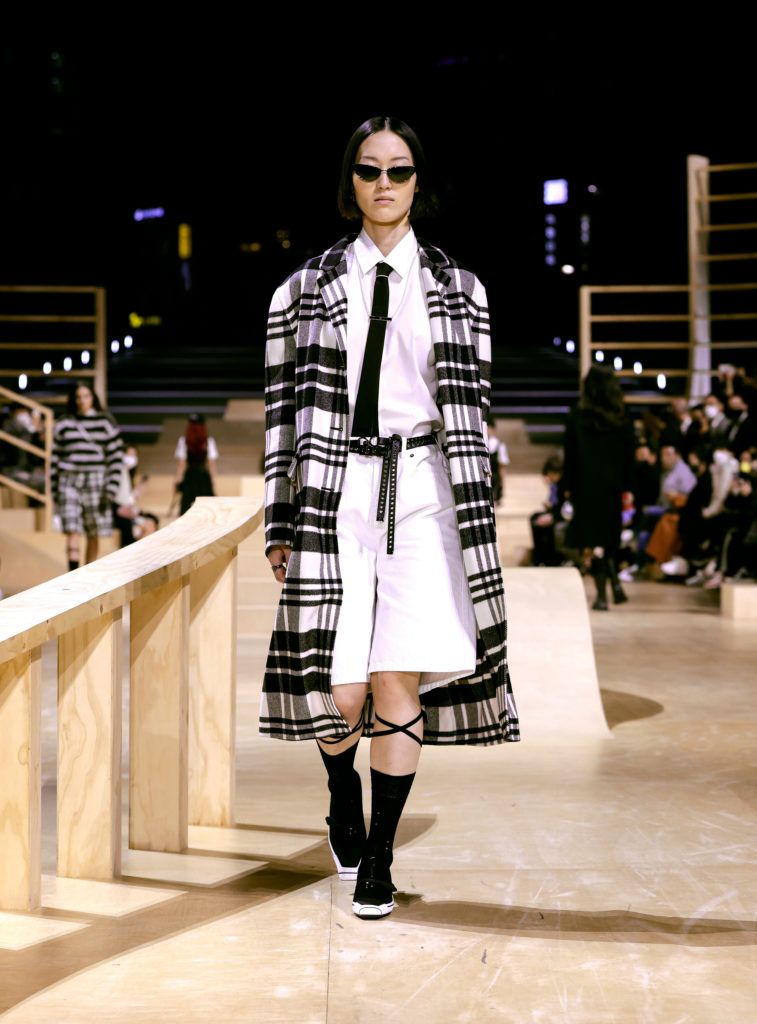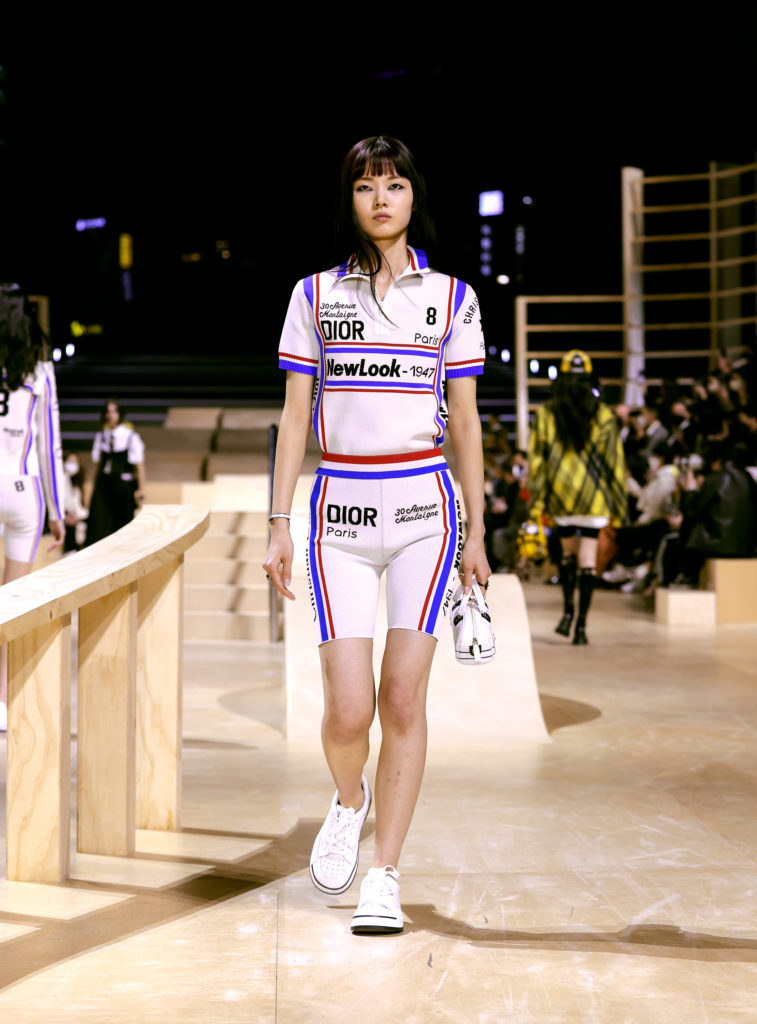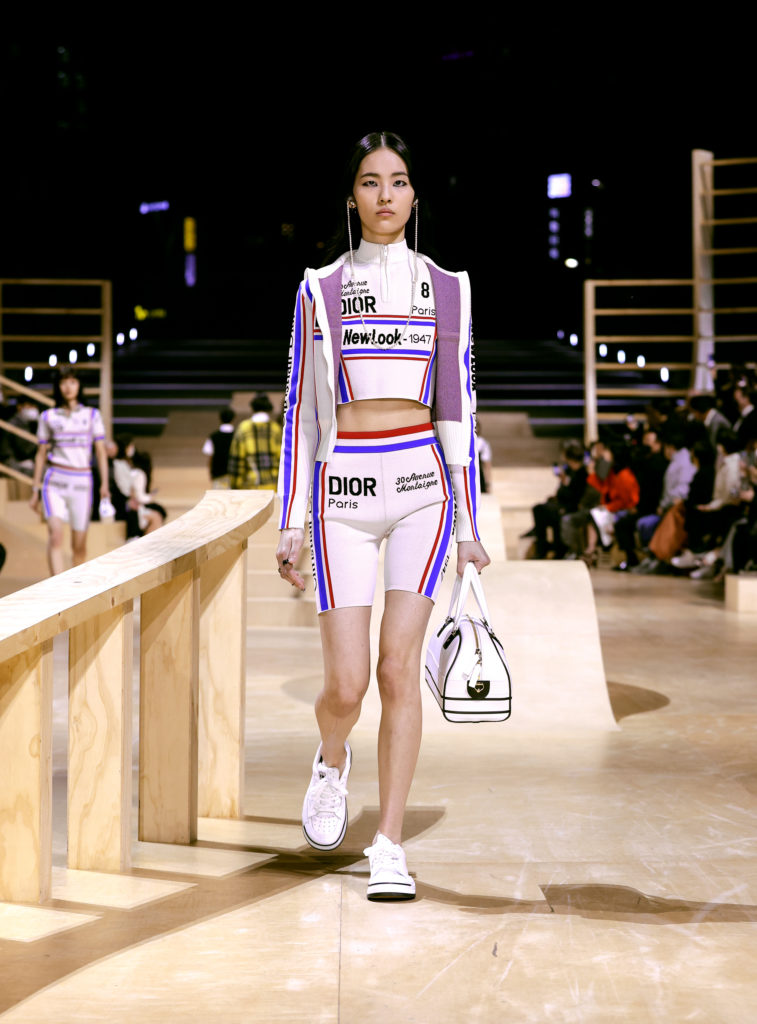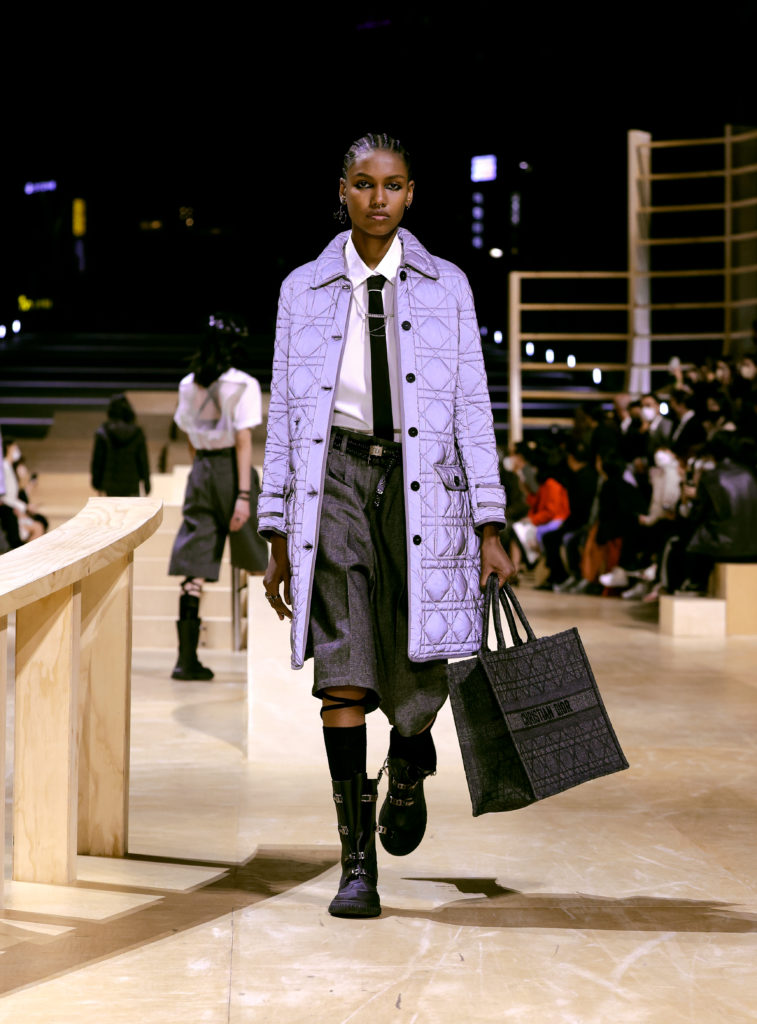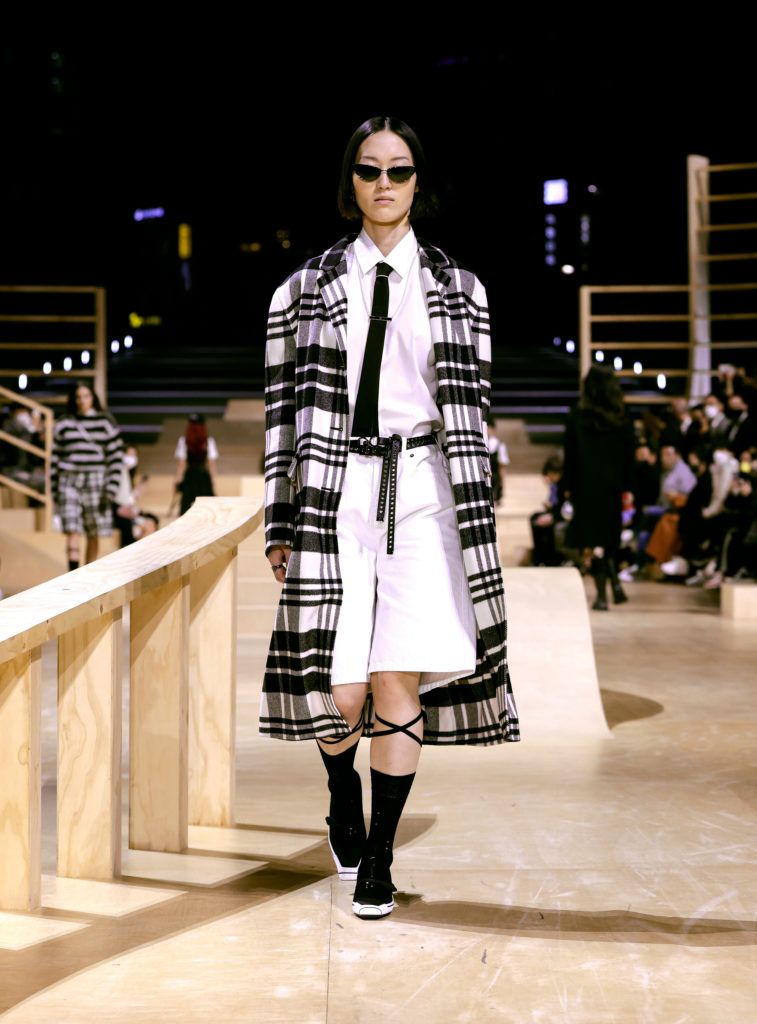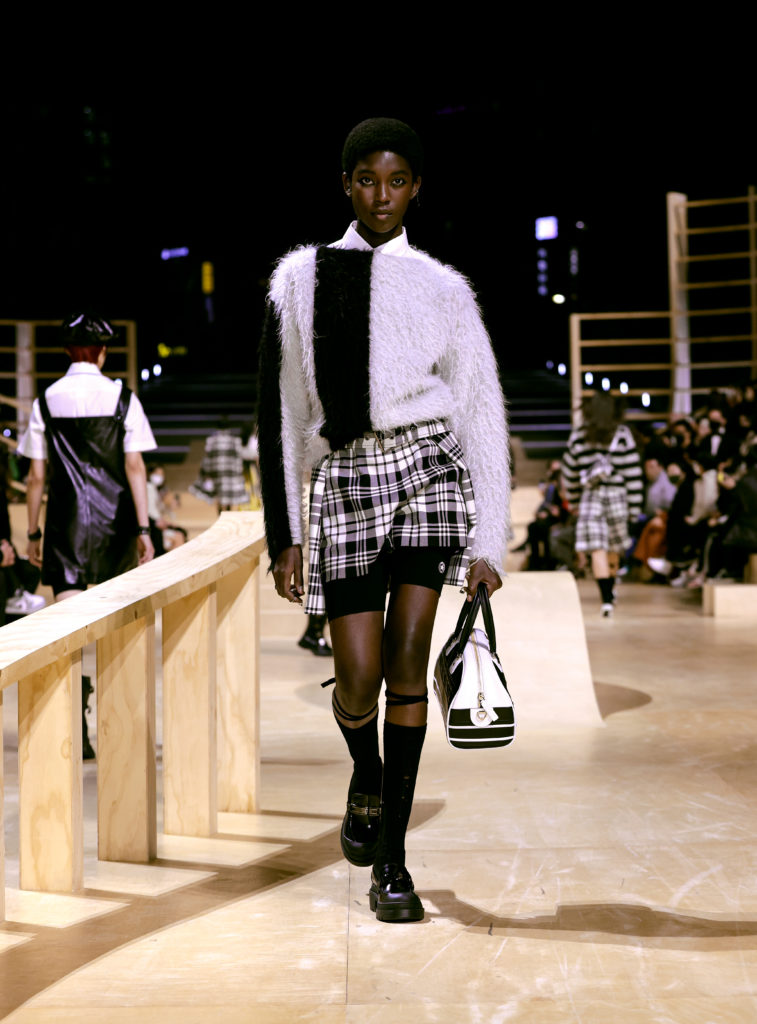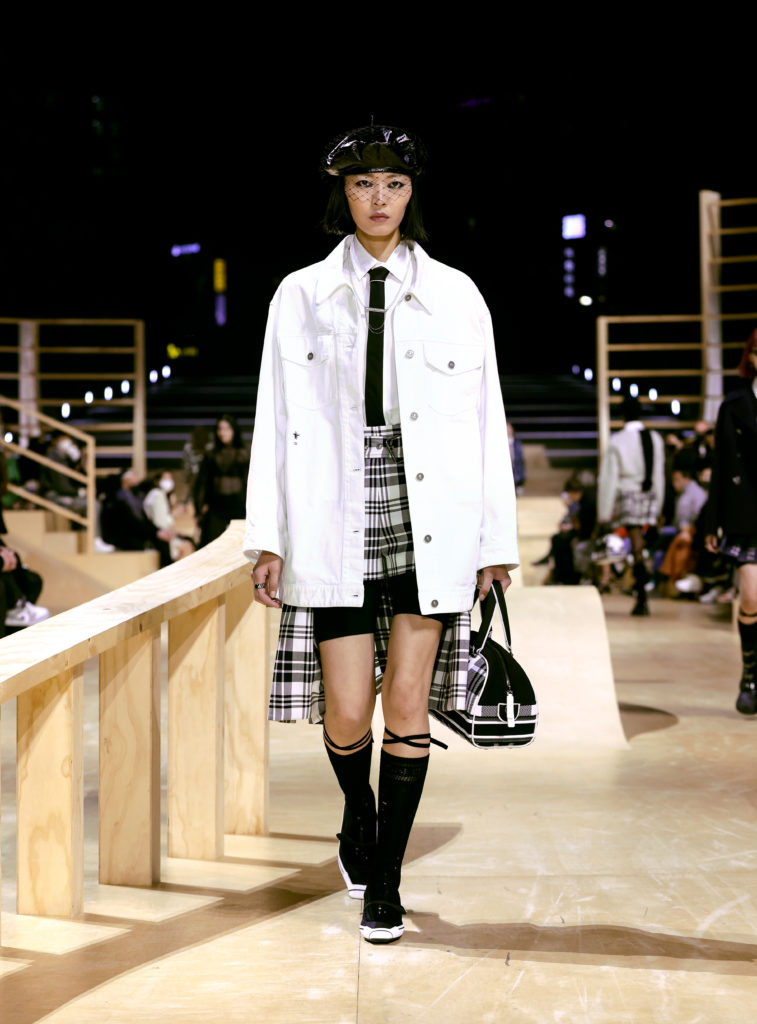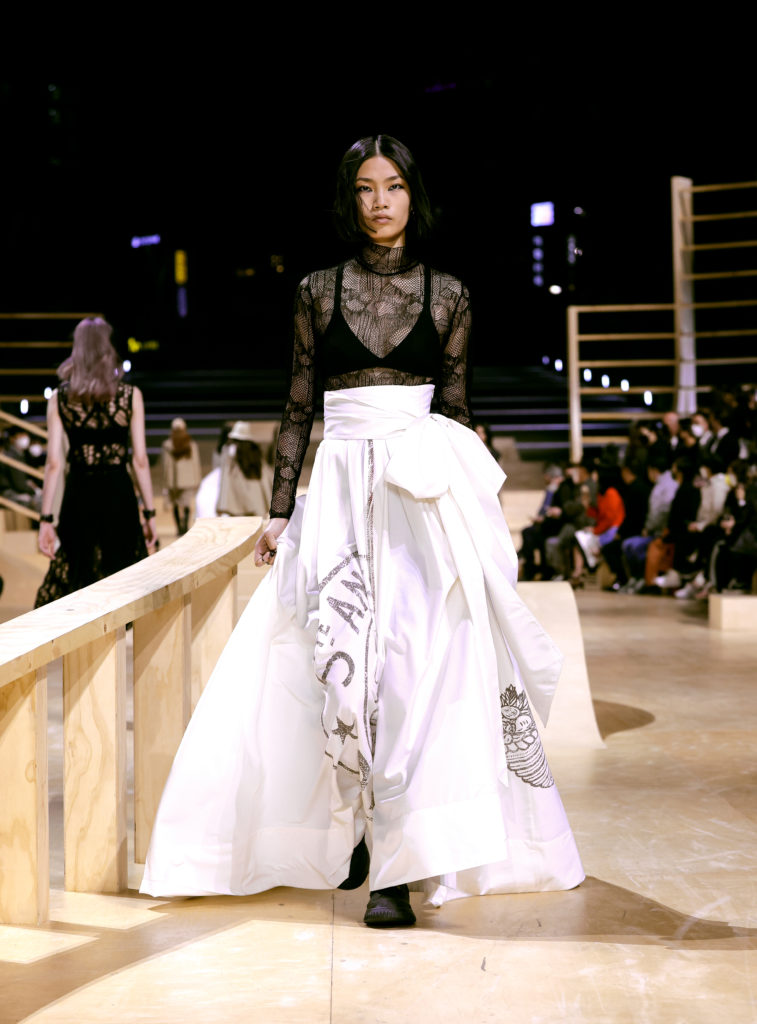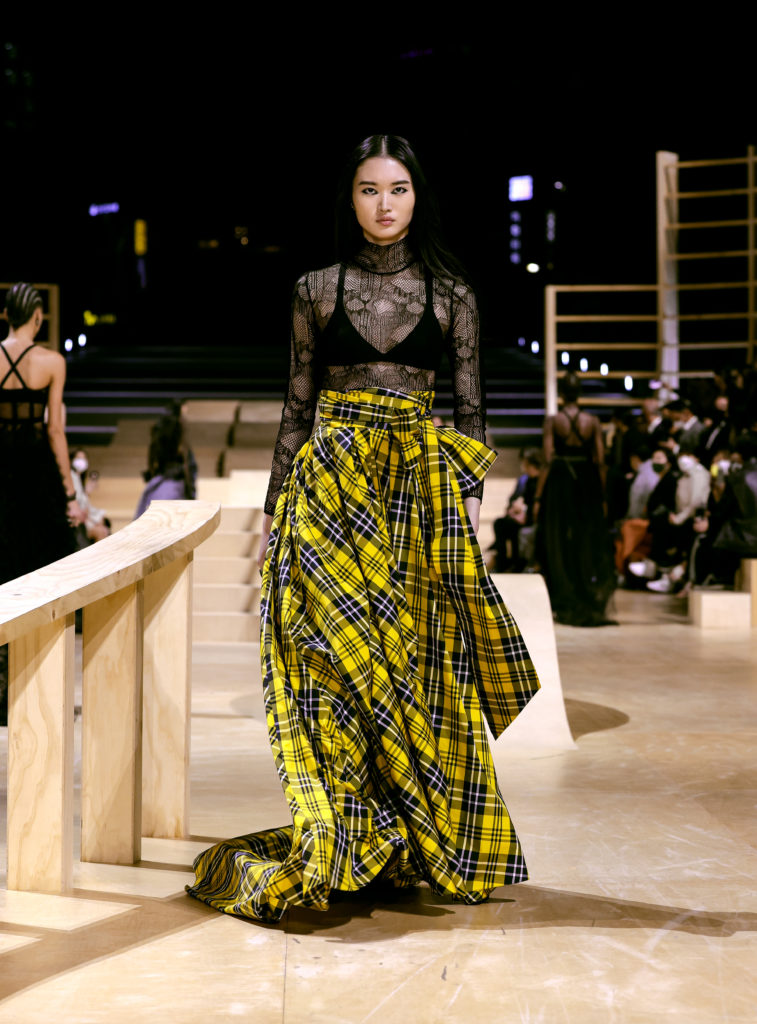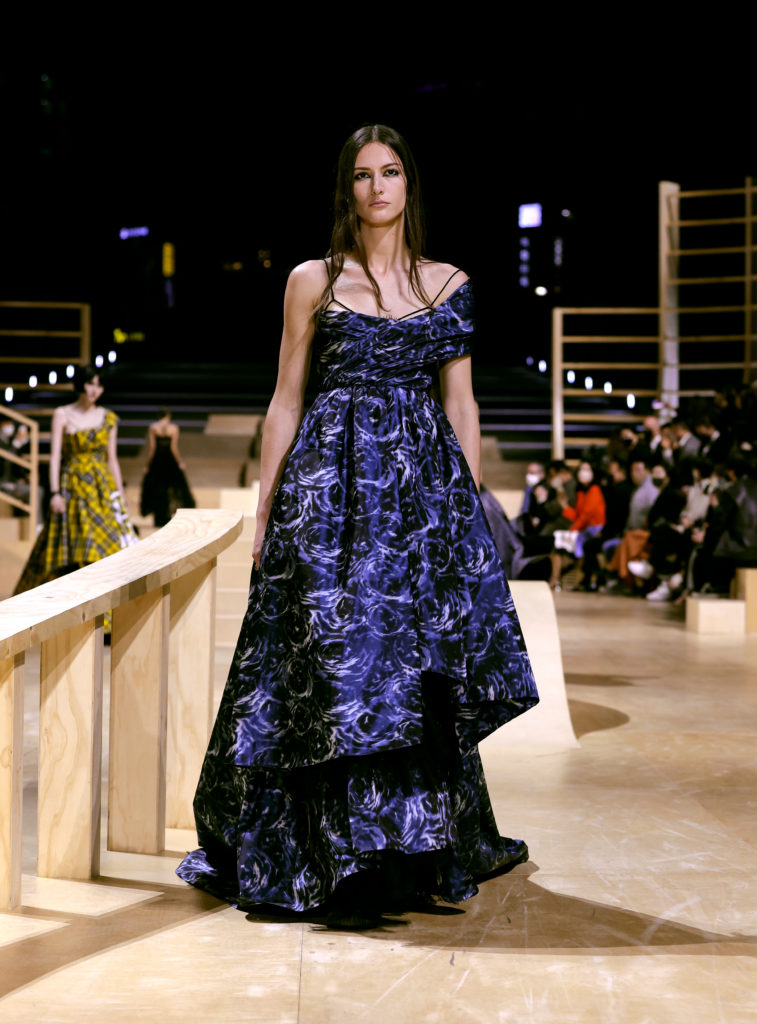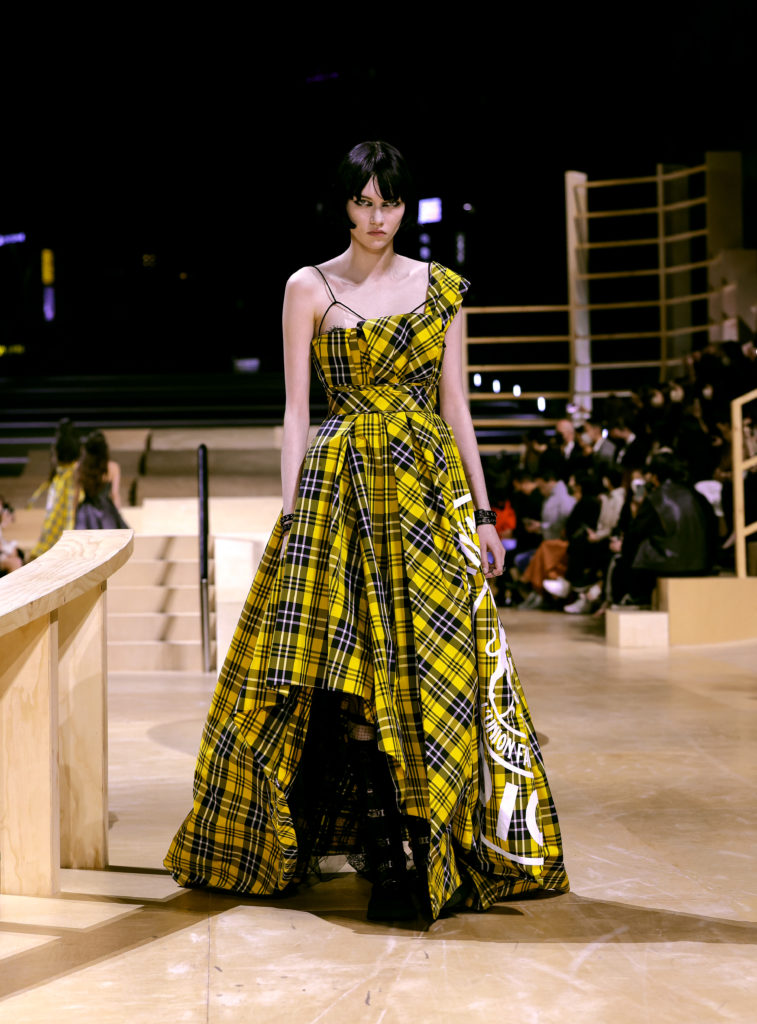 Ewha Womans University
In sync with the theme, Dior chose the campus of Ewha Womans University, in South Korea, for the staging of its collection. Designed by French architect Dominique Perrault, the campus center of Ewha is located in the fashionable Sinchon district. No wonder, the university—one of the most prestigious women's educational institutions in the world—served as the perfect backdrop to present Maria Grazia Chiuri's latest effort.
Dior's runway is part of a larger partnership between Ewha and the French Maison. After the show, the Korean university will join Dior's program Women@Dior. The program has operated around the world since 2017. For its inaugural collaboration, Ewha reportedly selected six women that will receive mentoring from the luxury brand. Pietro Beccari, Dior's Chairman and CEO said in a statement, "This year, the House is forging powerful new ties with the Republic of Korea."
The Stars in Dior
As one might expect, Dior's first-ever destination show in South Korea gathered an impressive guest list. In addition to Global Ambassadors, BLACKPINK's Jisoo and EXO's Sehun, Dior Korea ambassadors also attended the show. Olympic medalist Yuna Kim, actress Suzy, and actor Nam Joo-hyuk were spotted at the front row of the show donning looks from Dior's recent collections.
Notably, the house ambassadors and their looks stood out from the crowd of fashionable VIPs, prompting several headlines and becoming trending topics online.
Dior's Dream Girl, Jisoo
Dior's "Dream Girl," singer, and actress Jisoo donned a look from the brand's Fall-Winter 2022 collection. Spotted in the front row, Jisoo accessorized the black lace dress with a micro Lady Dior bag and heels.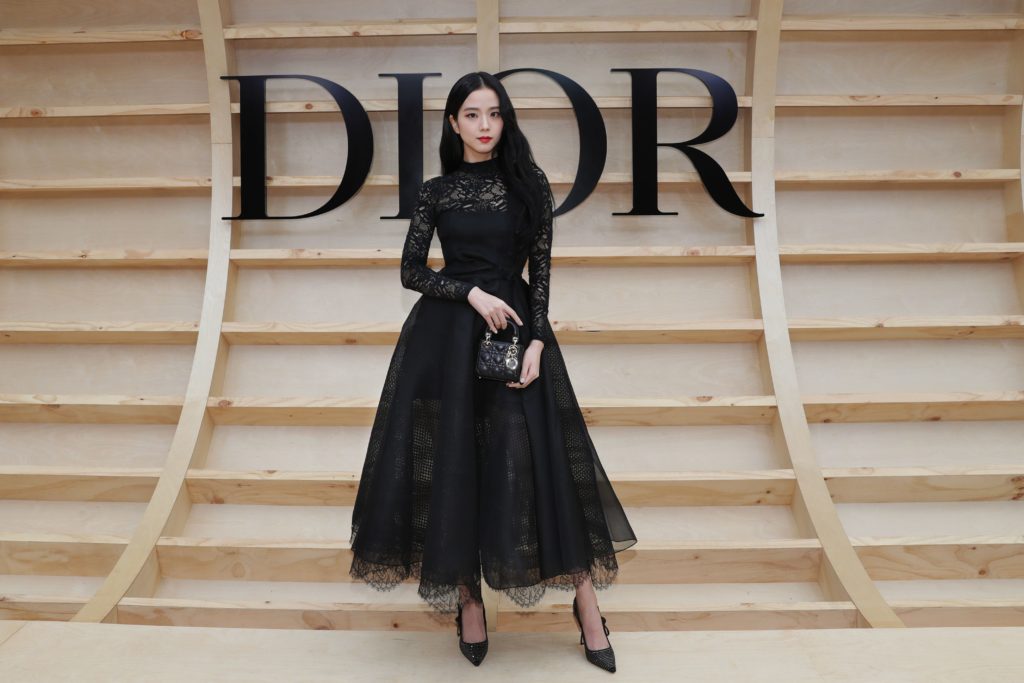 Miss Dior, Suzy
Meanwhile, Dior Korea ambassador, Suzy, wore a trench coat dress from Dior's latest collection. The look included a corset and sturdy boots. Suzy paired up her outfit with a Dior Vibe bag.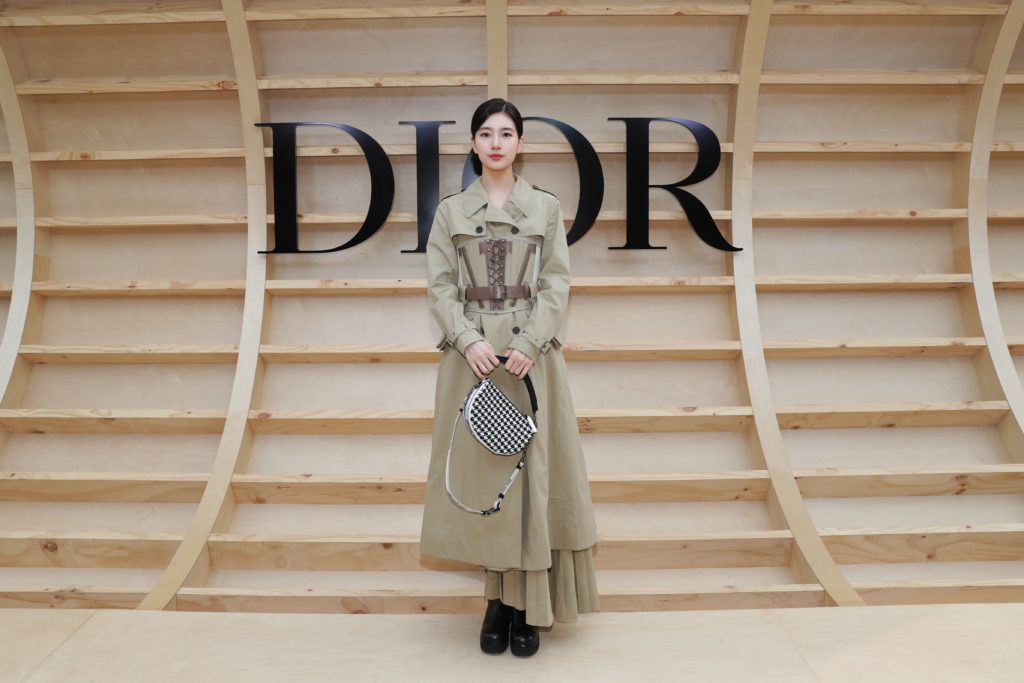 Queen Yuna
Affectionately dubbed "Queen Yuna" in her come country, the Olympic medalist, Kim Yuna was also present at the event. The sportswoman looked regal in a patterned sweater and long pleated skirt taken from the Fall-Winter 2022 runway. Complementing her look, the star sported a set of fine jewelry from the Rose Dior Bagatelle collection.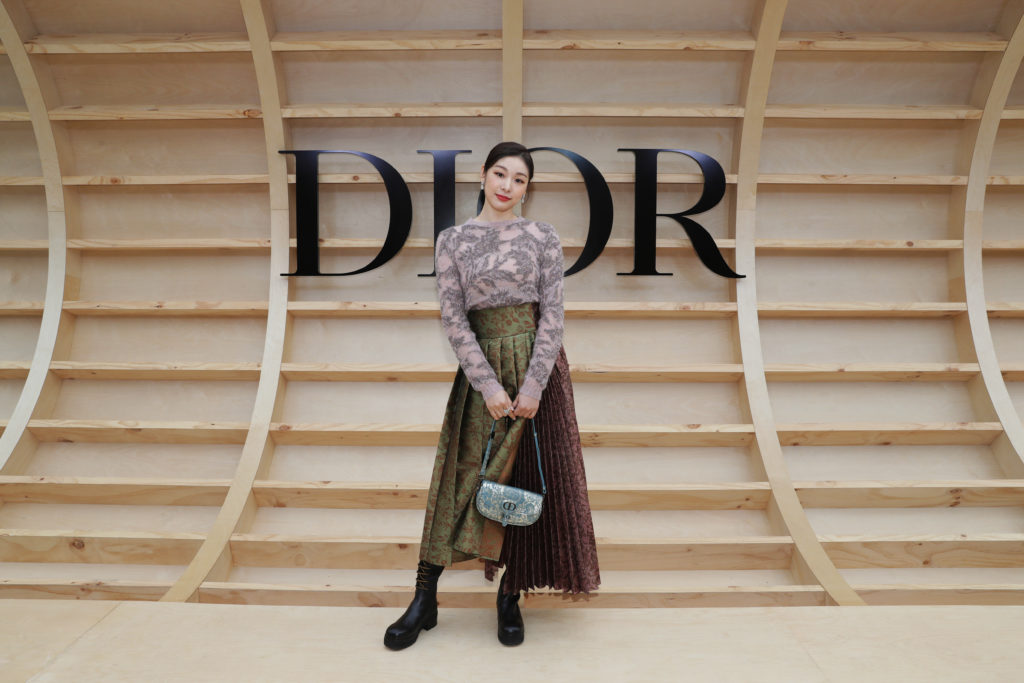 In addition to Dior's South Korean celebrity representatives, important names in the entertainment industry were invited to the fashion show. Actresses Go Minsi, Kim Seo-hyung, Cho Yihyun, as well as Red Velvet member Yeri, and contestants from Street Women Fighter graced the event. Other celebrities in attendance were Hwang In Youp, Ahn Hyoseop, Jung Haein, and rapper Jay Park.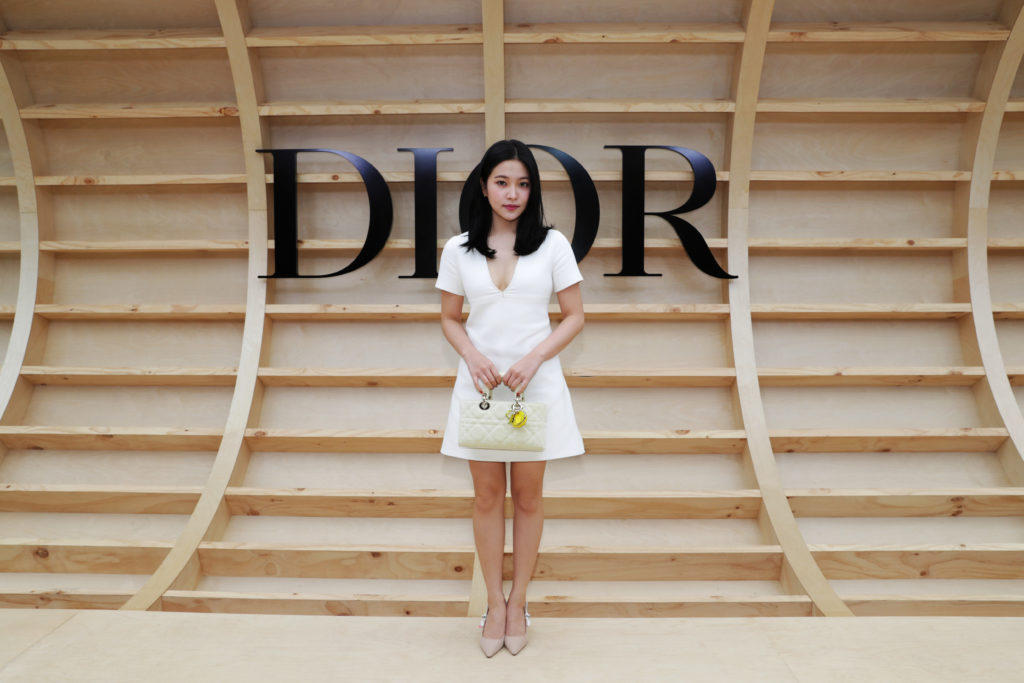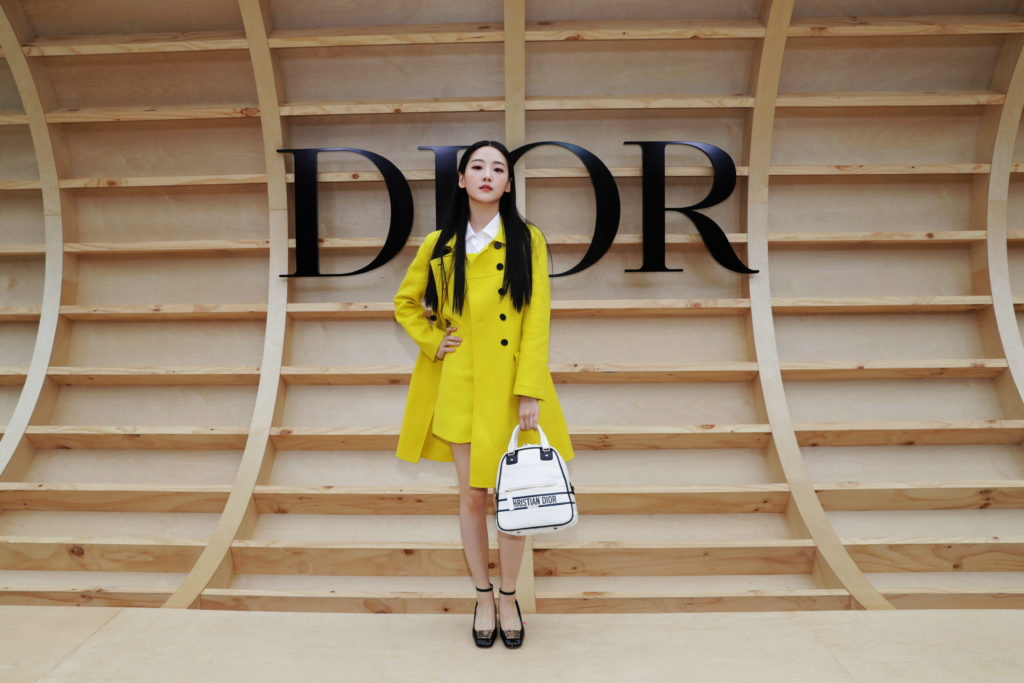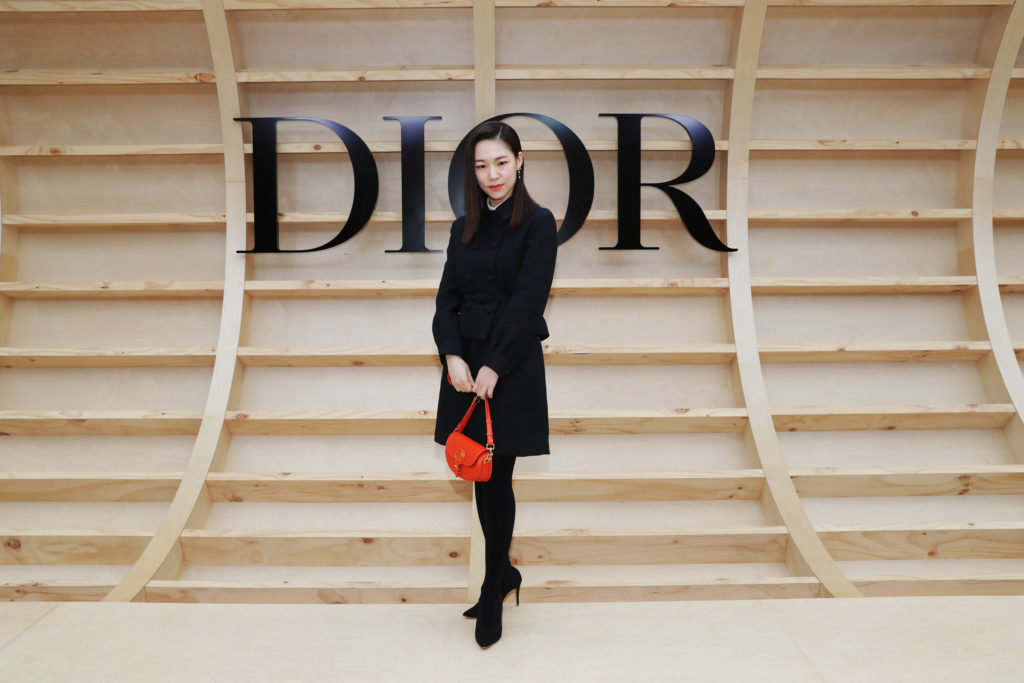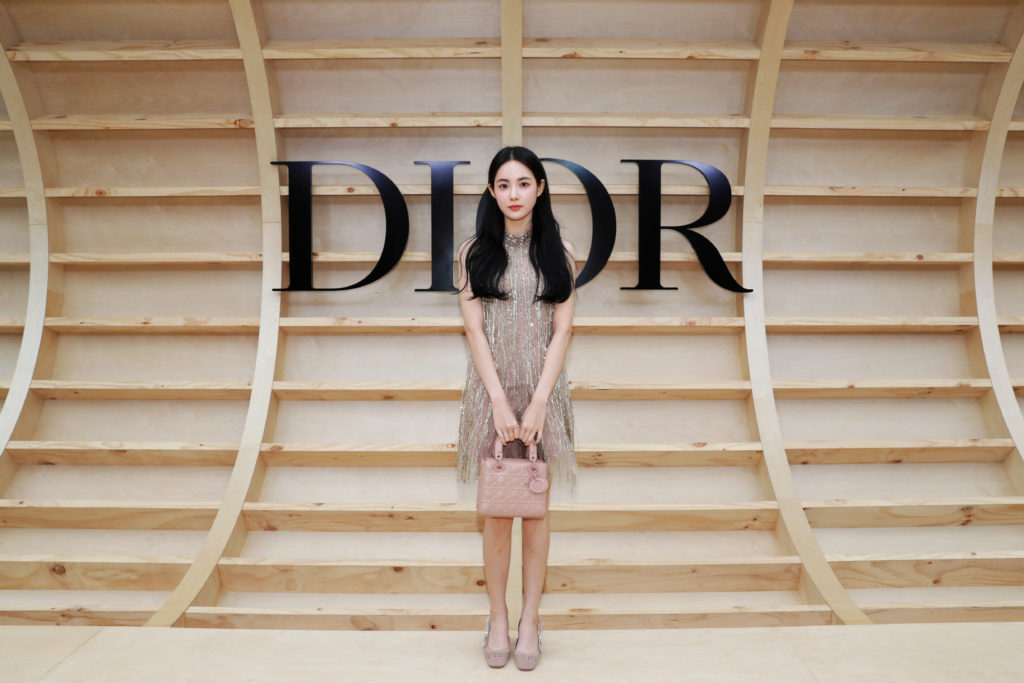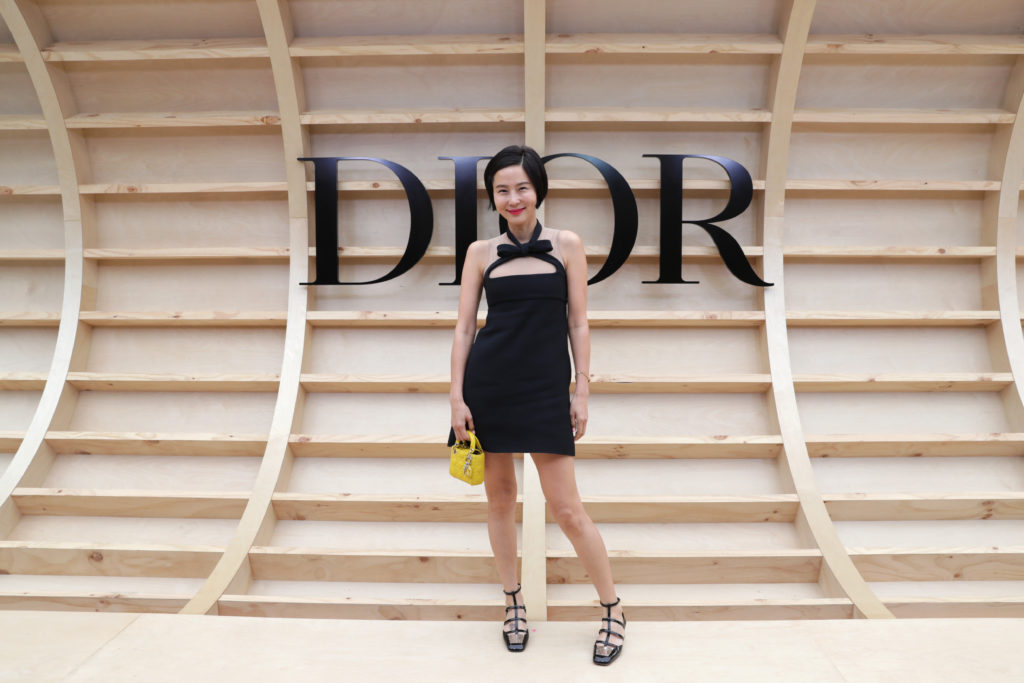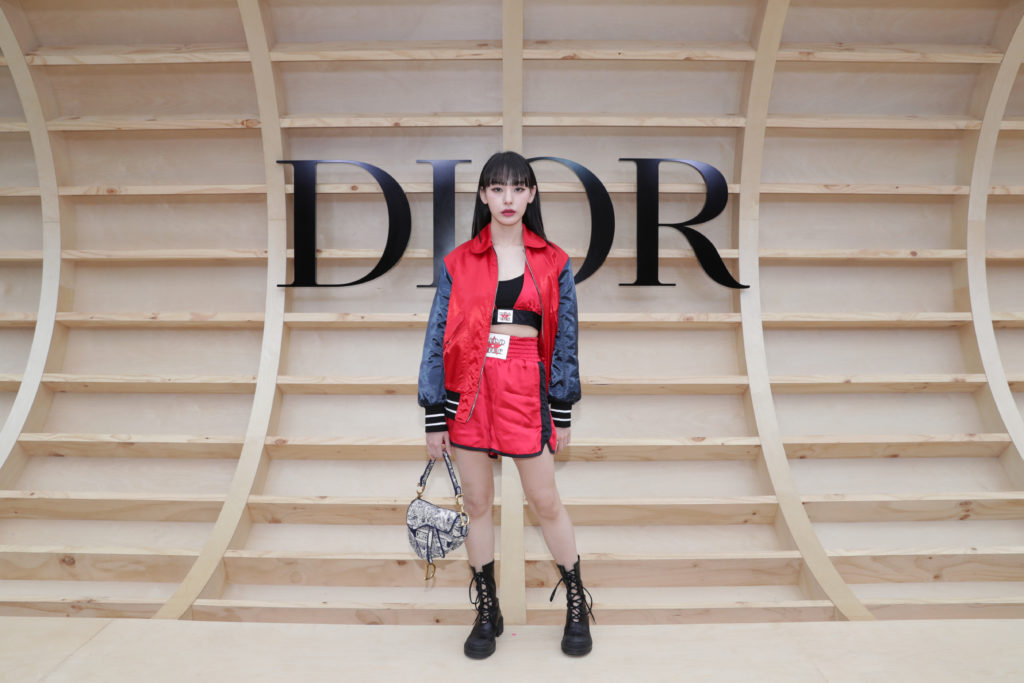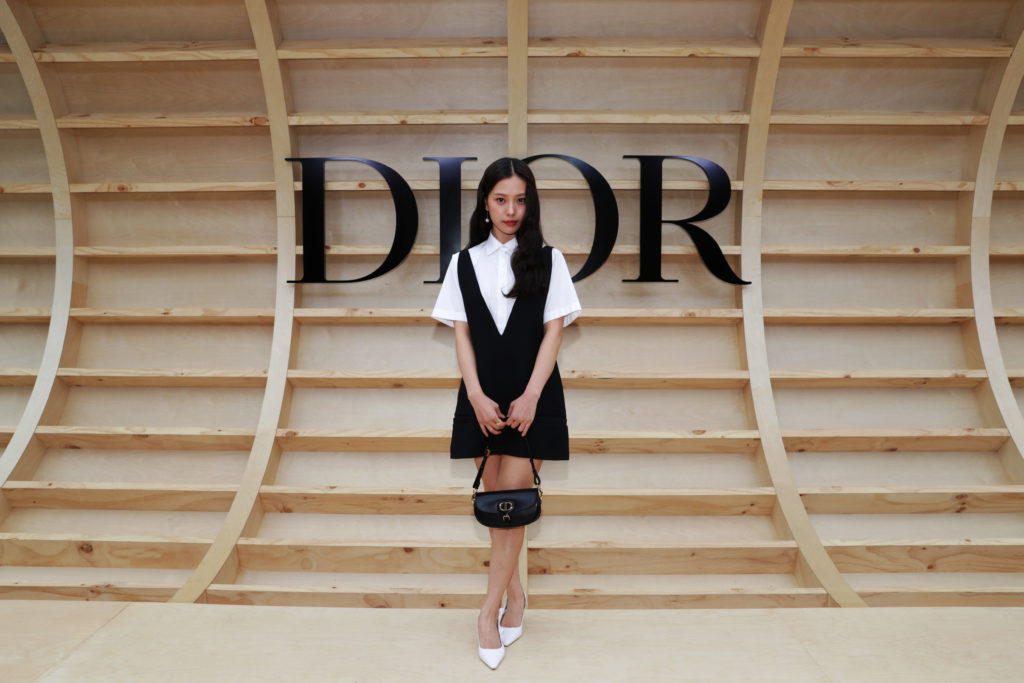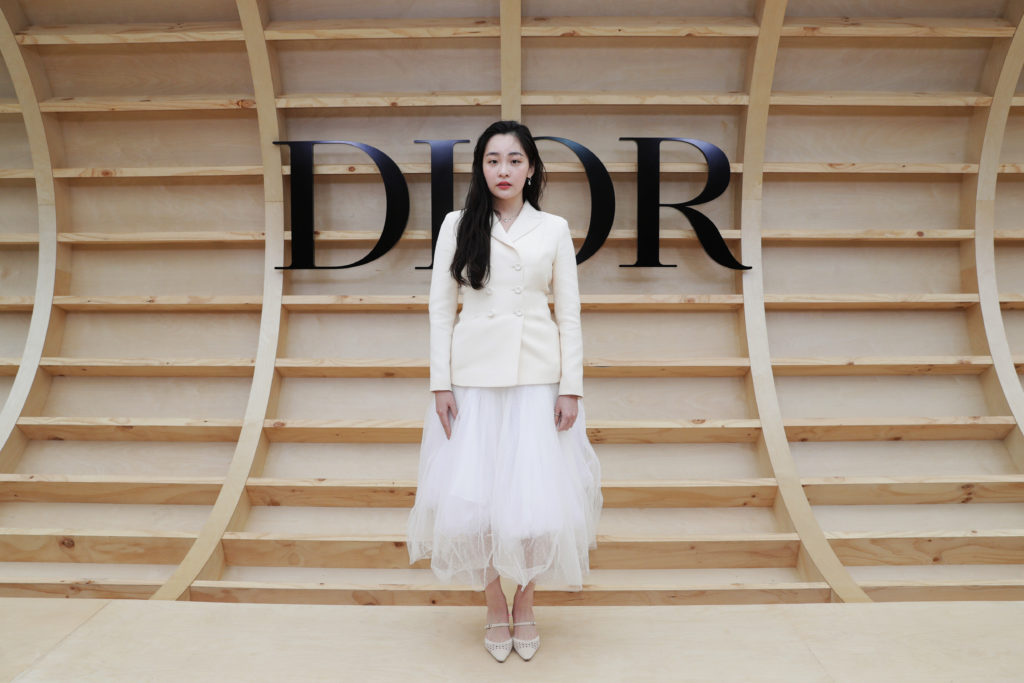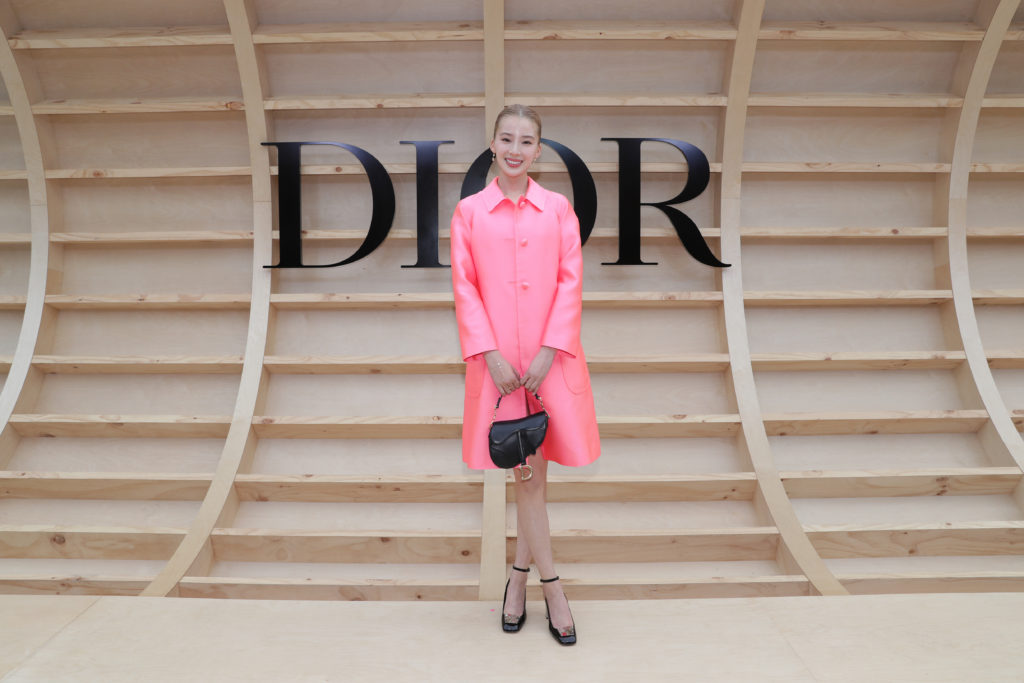 With a pop-up store in Seoul scheduled to open in commemoration of Dior's Fall 2022 show, we can look forward to more of the French brand and its exciting partnership with South Korean celebrities and institutions. In the meantime, you can read how Dior made its way to the hearts of South Koreans here.