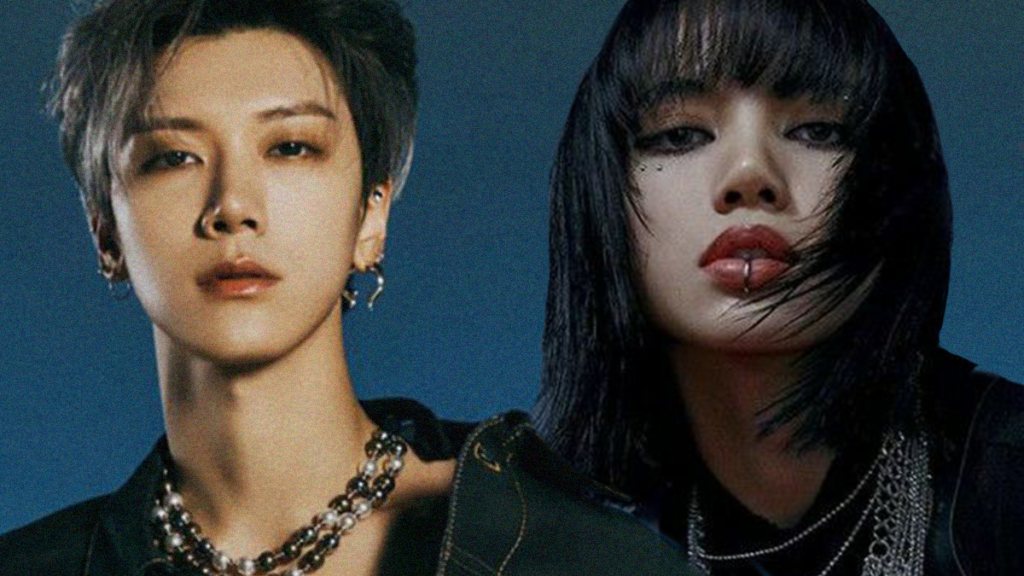 Tradução de Gabriella | @chadegabriella
Apesar dos anos e de seu crescimento no estrelato mundial, Ten de NCT e a integrante de BLACKPINK, Lisa, continuam a provar sua sólida amizade.
Semana passada foi revelado que o time da Lisa no programa de sobrevivência Youth With You 3, onde ela é mentora, dançaria a música "Kick Back" de WayV. A performance de "Kick Back" de Lisa com os participantes finalmente foi transmitida essa semana e ela compartilhou que recebeu a ajuda de ninguém menos que o Ten de WayV!
Durante o 22º episódio de Youth With You 3, Lisa disse aos membros de seu time "Eu, na verdade, pedi para meu amigo Ten de WayV para me ensinar como fazer essa coreografia porque eu queria ensinar vocês a original", obtendo reações animadas dos competidores do programa de sobrevivência e de fãs.
Lisa: I actually asked my friend, Ten from WayV, to teach me how to do this choreograph (Kick Back)pic.twitter.com/TQ9u6hgh6c

— ฅ՞•ﻌ•՞ฅ (@littlekuns) May 1, 2021
"i actually asked my friend, ten, to teach me" ??? i love how lisa is determined to teach them the original choreography. mad respect for the craft. i love her!!! i really do!!!

— nics (@lTSABIRTHMARK) May 1, 2021
"i asked my FRIEND TEN FOR WAYV to teach me the choreo from KICK BACK" music to my ears, Lisa ily ❤️

— ²⁹A.NEO ???? (@ANeoMulti) May 1, 2021
"I have something to tell you guys ( trainees in ywy3 ) ! Actually I've contacted my friend , WayV Ten in order to teach me Kick Back's choreography ! " ?#TEN #LISA BESTIE Y'ALL ?? pic.twitter.com/egNroScapV

— ??? (@lovablety10) May 1, 2021
its the main dancer print. TENLISA MAIN DANCER BESTIES

LISA KICK BACK STAGE #LALISAxDancingKids
pic.twitter.com/wqb0MTGOML

— ches ? (@sparkltys) May 1, 2021
O laço entre ídolos de K-pop tailandeses nunca foi segredo. Apenas alguns dias atrás, a  Sorn de CLC confirmou que o groupchat dos tailandeses está mais ativo do que nunca e que ela de fato recebeu o apoio de Bambam de GOT7, Lisa de BLACKPINK, Ten de NCT e Minnie de (G) I-DLE durante suas promoções solo.
[INFO] CLC Sorn recounted in an interview that the surprise news of his solo 'RUN' caused a lot of commotion in his group chat with GOT7 Bambam, @BLACKPINK Lisa, (G) I-DLE Minnie, and NCT / WAYV Ten. #LISA #리사 #ลิซ่า #LALISA #LSPY @BLACKPINK |? pic.twitter.com/BBg5LFzpFl

— LISA PARAGUAY? LSPY?? (@LisaPyBp) April 24, 2021
Ten Surpreende Fãs
Entretanto, Ten ainda causou um frenesi nas redes sociais entre NCTzens e Blinks — como os fãs de BLACKPINK são carinhosamente chamados, no sábado de 1º de maio, quando ele compartilhou um post no Instagram dançando "Kick Back" com Lisa. Ele também compartilhou o vídeo no Weibo com a legenda sagaz "Obrigado professora Lisa"
#TEN Weibo update

"Thank you teacher Lisa ?"https://t.co/zGuN4qO9MF pic.twitter.com/vDLElXiCJr

— ten pics (@nctenpics) May 1, 2021
Mesmo que não seja a primeira vez que nós os vemos dançando juntos — lá em 2016, os dois ídolos fizeram parte de uma performance de colaboração para a abertura do Gayo Daejun da SBS — os fãs estavam agradavelmente surpresos ao ver ambos deles treinando nos estúdios da YG e provando sua amizade próxima.
TEN & LISA STAN TWT:
DANCING KICK BACK. pic.twitter.com/w1Dqpkd6l3

— Z e n.◡̈ (@jaeedimples) May 1, 2021
TENLISA ARE WE KIDDING pic.twitter.com/UHICxaobg0

— ten loops (@tnloops) May 1, 2021
put ten and lisa together in one show as mentors and the economy will rise and happiness will foster

— jaeten popper (@tenvity) May 1, 2021
"Ten e Lisa" logo se tornou um dos assuntos do momento através das plataformas e deixou os fãs desejando por uma futura colaboração.
" TEN AND LISA " is now trending worldwide at No 22 after Ten from WayV uploaded a dance practice video of Kick It with Lisa on his IG.

LISA KICK BACK STAGE#LALISAxDancingKids

pic.twitter.com/1SnzG1xFSt pic.twitter.com/tTLHUn4whb

— TEAM LISA PH (@TeamLisaPH) May 1, 2021
"Lisa asked Ten to teach her how to dance Kick Back" keeps rising… it's number 3 on weibo hot search now and the clip of Lisa saying "my friend, Ten from WayV" has 1.5M views!

go post on weibo with #Lisa找Ten教她跳秘境# ! pic.twitter.com/t0Z8H2wfkQ

— ✨ (@weishen_ma) May 1, 2021
?️?️?️?️?️ ten lisa collab legoo https://t.co/guatXG4CIf

— RJS (@strwberrypnk123) May 1, 2021
and when lisa and ten collab for LiliFilm then what?

— りん (@ultlalisasm) May 1, 2021
i cant believe ten and lisa dance collab used to be crumbs, now its a whole one piece biscuit pic.twitter.com/9MnZEBlFjK

— yna ; ia (@tenprogram) May 1, 2021
this is tenlisa's world we r just living in it pic.twitter.com/CsHXNOvYCR

— ً (@10LlSAS) May 1, 2021
Quer mais coberturas sobre dança? Confira Jada, uma dançarina de covers incrivelmente talentosa deixando sua marca!