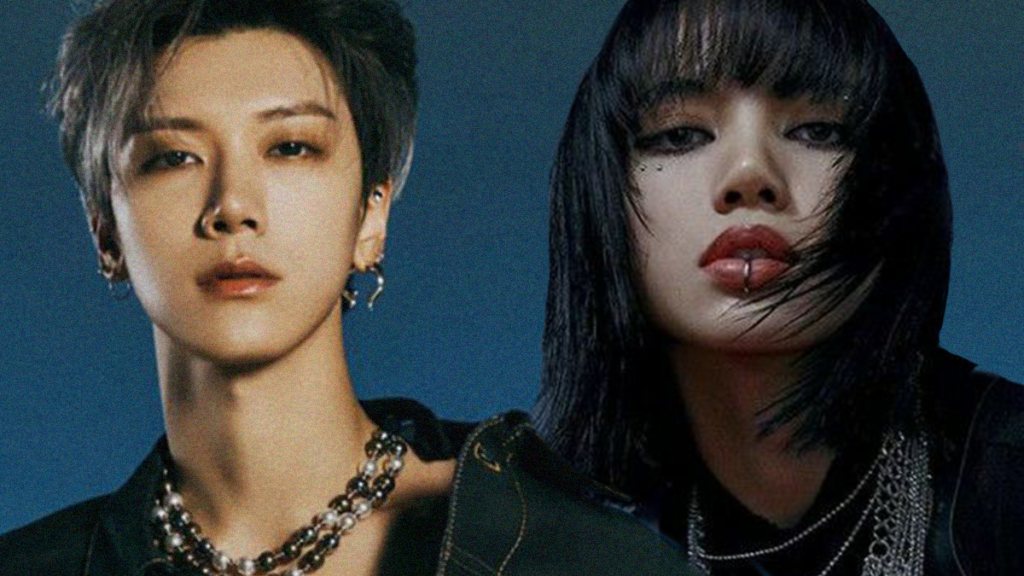 Despite the years and their rise to global stardom, NCT's Ten and BLACKPINK member Lisa continue to prove their solid friendship. 
Last week it was revealed that Lisa's team in the Chinese survival program Youth With 3, where she serves as a mentor, would be dancing to WayV's song "Kick Back". Lisa's Kick Back performance stage with the contestants was finally broadcasted this week and she shared that she received help from none other than WayV's Ten!
During the 22nd episode of With Youth 3, Lisa told the members of her team "I actually asked my friend Ten from WayV to teach me how to do this choreography because I wanted to teach you guys the original one", gathering excited reactions from the competitors of the survival program and fans.
Lisa: I actually asked my friend, Ten from WayV, to teach me how to do this choreograph (Kick Back)pic.twitter.com/TQ9u6hgh6c

— ฅ՞•ﻌ•՞ฅ (@littlekuns) May 1, 2021
"i actually asked my friend, ten, to teach me" ??? i love how lisa is determined to teach them the original choreography. mad respect for the craft. i love her!!! i really do!!!

— nics (@lTSABIRTHMARK) May 1, 2021
"i asked my FRIEND TEN FOR WAYV to teach me the choreo from KICK BACK" music to my ears, Lisa ily ❤️

— ²⁹A.NE①⁰⁰?️ (@ANeoMulti) May 1, 2021
"I have something to tell you guys ( trainees in ywy3 ) ! Actually I've contacted my friend , WayV Ten in order to teach me Kick Back's choreography ! " ?#TEN #LISA BESTIE Y'ALL ?? pic.twitter.com/egNroScapV

— ??? (@lovablety10) May 1, 2021
lisa while mentoring: i actually ask my friend, ten from wayv
ten:
wayv: pic.twitter.com/NG0IpVTXJH

— suay (@mivous) May 1, 2021
its the main dancer print. TENLISA MAIN DANCER BESTIES

LISA KICK BACK STAGE #LALISAxDancingKids
pic.twitter.com/wqb0MTGOML

— sparklty (@ltystars) May 1, 2021

The bond between Thai K-pop idols has never been a secret. Just a few days ago, CLC's Sorn confirmed that the Thai groupchat is more active than ever and that she had indeed received the support of GOT7's Bambam, BLACKPINK's Lisa, NCT's Ten and (G) I-DLE's Minnie during her solo promotions.
[INFO] CLC Sorn recounted in an interview that the surprise news of his solo 'RUN' caused a lot of commotion in his group chat with GOT7 Bambam, @BLACKPINK Lisa, (G) I-DLE Minnie, and NCT / WAYV Ten. #LISA #리사 #ลิซ่า #LALISA #LSPY @BLACKPINK |? pic.twitter.com/BBg5LFzpFl

— LISA PARAGUAY? LSPY?? (@LisaPyBp) April 24, 2021
Ten Surprises Fans
However, Ten still sent NCTzens and Blinks—as the fans of BLACKPINK are affectionately called—on a social media frenzy on Saturday May 1, when he shared an Instagram post dancing to "Kick Back" with Lisa. He also shared the video on Weibo captioning it with a witty "Thank you teacher Lisa". 
#TEN Weibo update

"Thank you teacher Lisa ?"https://t.co/zGuN4qO9MF pic.twitter.com/vDLElXiCJr

— ten pics (@nctenpics) May 1, 2021
Although this is not the first time we get to see them dancing together—back in 2016, the two idols were part of a collaboration performance for the opening of SBS's Gayo Daejun—fans were pleasantly surprised to see the both of them practicing in the YG studios and proving their close friendship.
TEN & LISA STAN TWT:
DANCING KICK BACK. pic.twitter.com/w1Dqpkd6l3

— Z e n.? (@jaeedimples) May 1, 2021
TENLISA ARE WE KIDDING pic.twitter.com/UHICxaobg0

— ten loops (@tnloops) May 1, 2021
put ten and lisa together in one show as mentors and the economy will rise and happiness will foster

— jaeten popper (@tenvity) May 1, 2021
It's like Ten saw us losing our minds here over him teaching Lisa the kickback choreo and said "hehe :)"

— Arushi Tandon (@arushiwrites) May 1, 2021
"Ten and Lisa" soon became a trending topic across platforms and left fans wishing for a future collaboration. 
" TEN AND LISA " is now trending worldwide at No 22 after Ten from WayV uploaded a dance practice video of Kick It with Lisa on his IG.

LISA KICK BACK STAGE#LALISAxDancingKids

pic.twitter.com/1SnzG1xFSt pic.twitter.com/tTLHUn4whb

— TEAM LISA PH (@TeamLisaPH) May 1, 2021
"Lisa asked Ten to teach her how to dance Kick Back" keeps rising… it's number 3 on weibo hot search now and the clip of Lisa saying "my friend, Ten from WayV" has 1.5M views!

go post on weibo with #Lisa找Ten教她跳秘境# ! pic.twitter.com/t0Z8H2wfkQ

— ?? (@weishen_ma) May 1, 2021
?️?️?️?️?️ ten lisa collab legoo https://t.co/guatXG4CIf

— RJS (@strwberrypnk123) May 1, 2021
and when lisa and ten collab for LiliFilm then what?

— りん (@ultlalisasm) May 1, 2021
i cant believe ten and lisa dance collab used to be crumbs, now its a whole one piece biscuit pic.twitter.com/9MnZEBlFjK

— yna ; ia finals DONE (@tenprogram) May 1, 2021
this is tenlisa's world we r just living in it pic.twitter.com/CsHXNOvYCR

— ً (@10LlSAS) May 1, 2021
Want more dance coverage? Check out Jada, an incredibly talented cover dancer making her mark!
Thumbnail created by @yangsbff