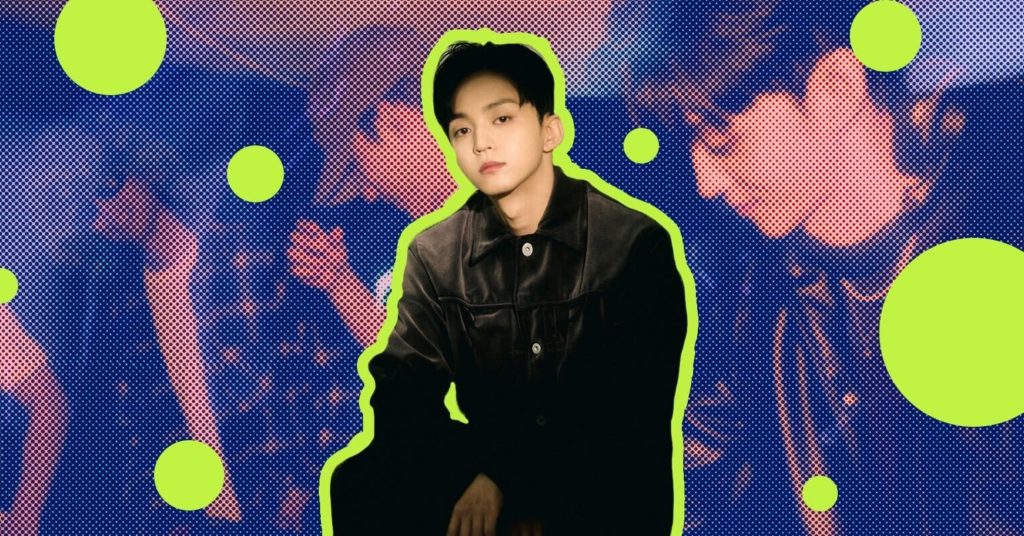 When it comes to creating music, Korean producer and DJ SMMT prefers to stay out of the spotlight. Although the tracks "Me&Bae" and "Melanin Handsome," that SMMT produced, broke into the mainstream, he chose to remain behind the scenes. On August 31, however, SMMT took center stage for the first time with the release of his long-awaited debut EP Mr Hollywood. In an exclusive interview via email with EnVi, SMMT discussed his latest release, becoming the protagonist, and producing timeless music.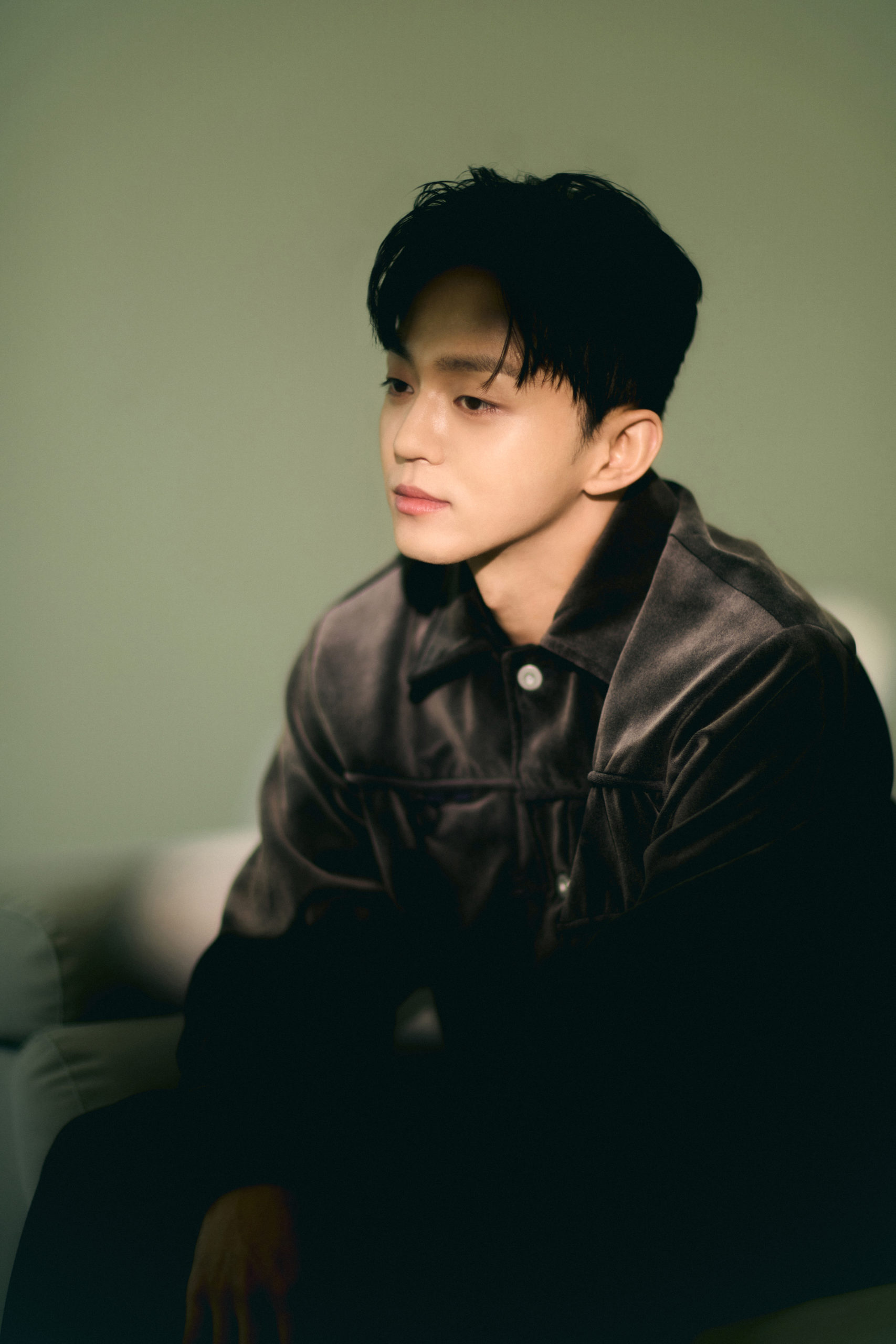 The Road to Mr. Hollywood
SMMT currently boasts a multitude of accomplishments, but his career first began 15 years ago when he was in high school. "I first got into producing and DJing in high school after listening to Daft Punk's "Alive" back in 2007. After hearing that album, I bought some DJ equipment and started right away. And I started producing beats and songs here and there," SMMT told EnVi.
After working hard to perfect his beats, SMMT joined the underground hip-hop group YELOWSMOB with Sik-K and GroovyRoom. As a group, their efforts flourished in 2017 when they signed to label H1GHR MUSIC. Joining the label provided SMMT with the opportunity to tour the world with artists like pH-1 and Woodie Gochild. He also released his first track, "Me&Bae" for H1GHR MUSIC's award winning compilation album, H1GHR : RED TAPE in 2020. However, despite holding an impressive catalog of production tracks, SMMT strived for more, which led to the release of his debut EP Mr. Hollywood.
View this post on Instagram
Mr. Hollywood has proven to be a significant landmark in SMMT's career as the tracks on the EP enable him to showcase his signature sound to the world. Whilst the EP features familiar artists, the feeling for SMMT is vastly different. "Compared to producing tracks on other artists' albums, I was able to express my musical style and color in my own EP," SMMT revealed. "Even though I may be able to incorporate my unique style into other people's tracks and albums, it never felt like it was 100% an SMMT production."
Sharing the Spotlight
Through a host of talented features, Mr. Hollywood explores a variety of genres from hip-hop track "Dream to Dream," featuring Loco and Mirani, to the R&B track "I'll Be Fine" to which JAY B lent his vocals. When asked about the selection of artists, SMMT told EnVi, "I wanted to compile and create a big collection of songs and then find artists that fit me and my beats. I narrowed down my collection to the tracks on this album and contacted the artists that I thought would complement the beats."
Closing the EP with a trap beat, SMMT featured former labelmate and friend Sik-K on the track "BLOCK + prob·lem·at·ic" to represent his gratitude towards the artist. It is evident that SMMT's closeness with the featured artists benefited the creative process of the EP. "It was a very collaborative process because the artists I worked with are also close friends who give and take a lot of advice with each other," SMMT stated.
But much like in every Hollywood movie, there were challenges along the way. When asked what difficulties SMMT faced when producing the EP, he shared, "I think my biggest challenge was communication. I am not a talkative person and I like to gather all my thoughts and sit on it before putting it into words. So, a lot of times, there were delays in my communications." He also added with a smiley face emoticon, "I apologize to everyone I may have responded late to."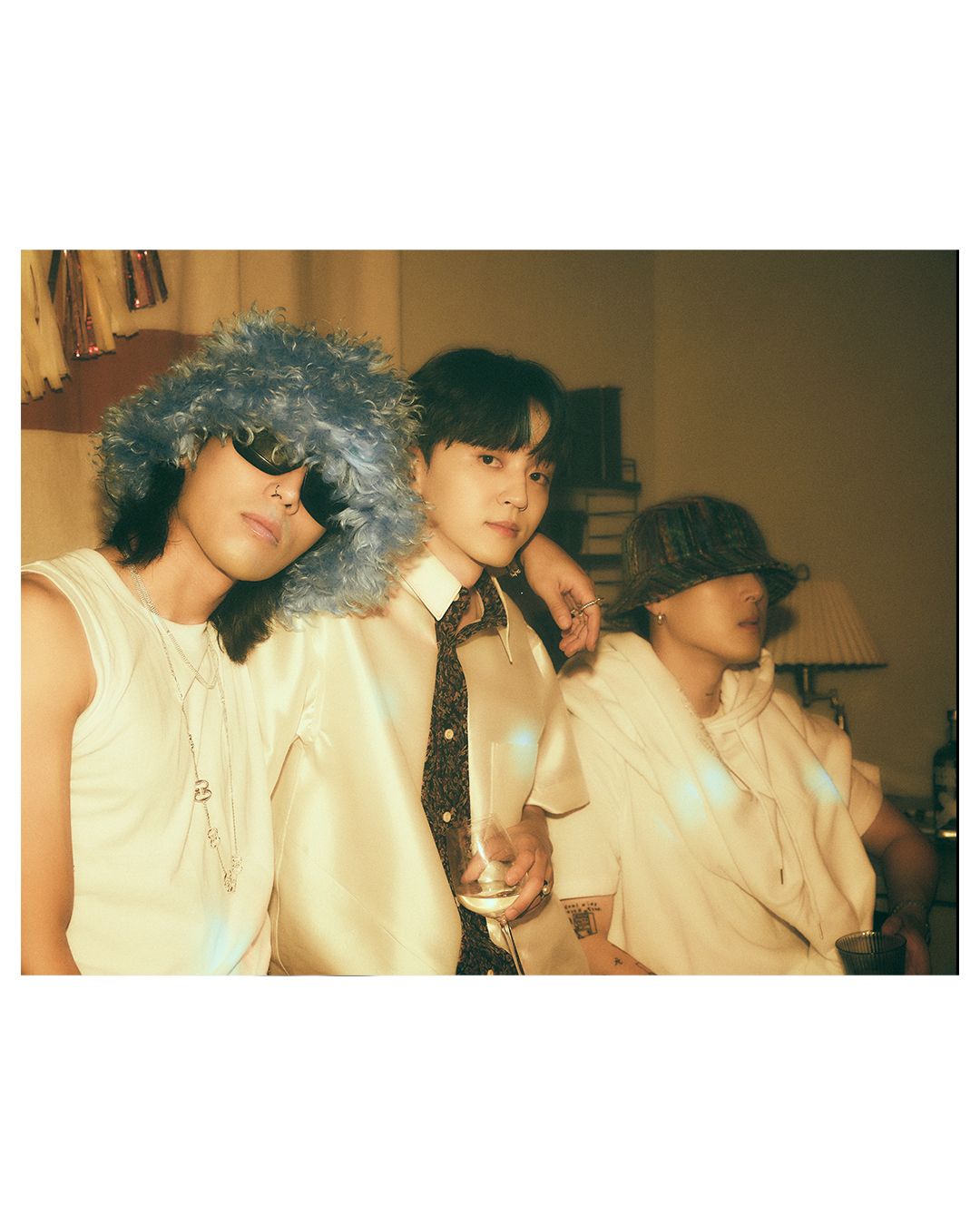 Creating a Timeless Sound
Mr. Hollywood is a study in contrasts through electronic beats, melodic raps, and soulful vocals. "Overall, most songs feel emotional and somewhat cold but I wanted to change up the mood little by little with each track." SMMT told EnVi. The third track of the EP, "Hell Of A Night" contains a classic house beat, keeping listeners in a groove. Though, this contrasts sonically with the dreamy R&B track, "I'll be fine." Regarding this song, SMMT shared, "I think that [I'll be fine] has the most serious tone out of the entire album. I wanted to change the flow of the album with the song."
Although Mr. Hollywood involves a mix of sounds and influences, each track is connected by its timeless nature. Whilst many producers consider whether they want a track to be emotional or danceable, for SMMT, the sole focus is on creating a song that can be everlasting. As trends are quickly replaced, SMMT wants to avoid them when creating beats and instead focuses on creating music without an expiration date. "When I produce a song, I don't want to make it too trendy. I don't want to buy into the current trends too much because then the song will just be a fad," SMMT said. "Instead, I want to create something that will last and be timeless."
For SMMT, the key to creating a timeless track is the fusion of old and new sounds. In terms of the old sounds, SMMT told EnVi, "[The] majority of this album is heavily influenced by '80s and '90s music. The instruments you hear are sounds prevalent in that era of music." In particular, the tracks pay homage to SWV, Boys II Men, and N.E.R.D as these are some of the pivotal artists that SMMT credits as influencing his music career.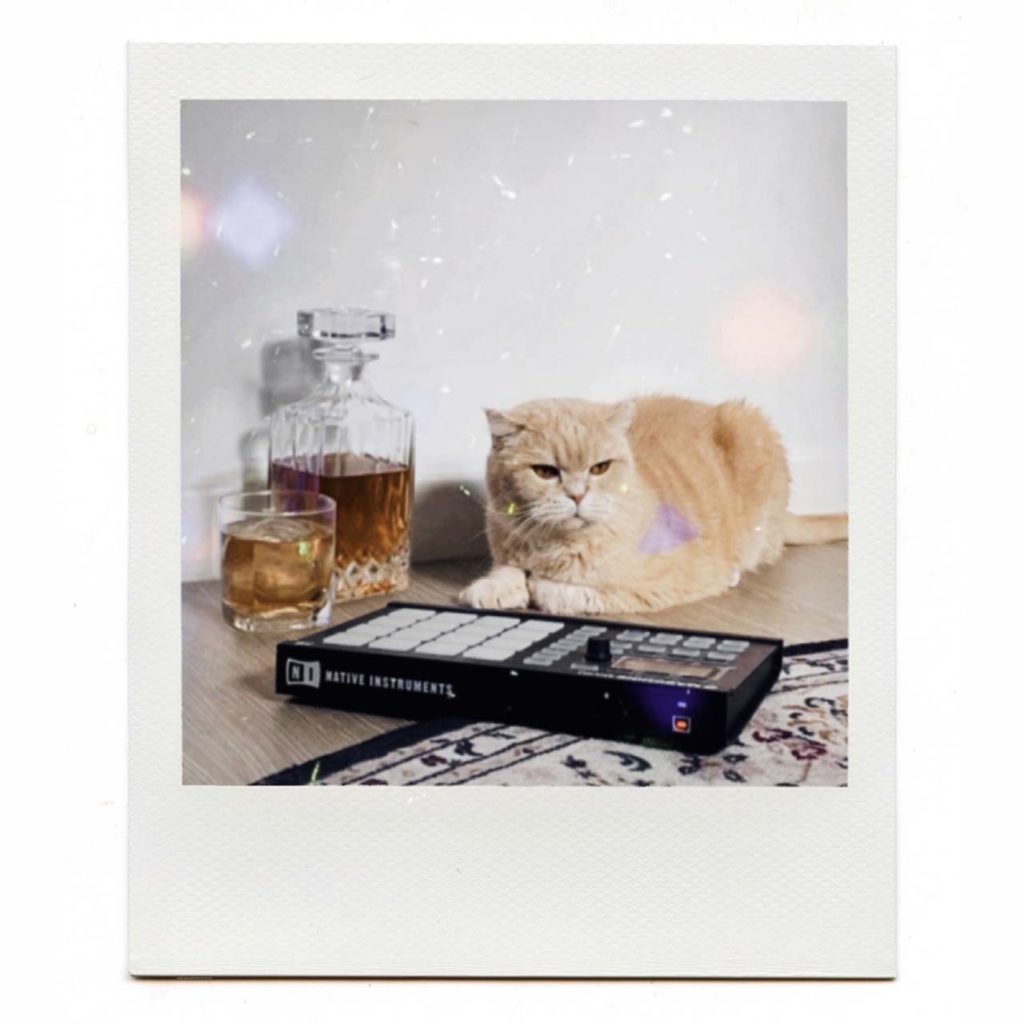 These artists also provided SMMT with the drive to construct a timeless sound with his own music. He shared, "Even after time has passed, their sophisticated style of music influenced me to create something that'll be timeless. That's why whenever I am creating a song; the main thing on my mind is to make sure it has sentimental value to myself, if not everyone."
It was SMMT's ability to utilize classic instruments in a new and refreshing style that created the unique sound of Mr. Hollywood. "I combined it [the old beats] with modern beats and rhythm to create each track. Combining all of these factors into one project took a lot of trial and error to get the sound I was looking for," he stated. The title track of the EP "Knock Knock" featuring pH-1 and Moon Sujin feels like the creative centerpiece of the EP, truly encapsulating a timeless sound. The drum and brass sounds of the track create a sophisticated atmosphere, reminiscent of popular music in the '80s and '90s but are then refreshed with modern synths.
Balancing the Role of the Protagonist and Staying Behind the Scenes
Set at a house party, the music video for the title track, "Knock Knock" exudes excitement whilst also containing a symbolic message. SMMT is not the main subject of the video but he can be seen at various points mixing on DJ decks and talking with his friends. "Even though it was my album, I was still not comfortable being the protagonist in the movie. So instead, we shot it in the perspective of a third person (and Thuggie), and pH-1 and I just made cameos in the movie," SMMT stated. "I think that was the message I was trying to send with this album overall, showing that I can be the main character even without always being in the spotlight."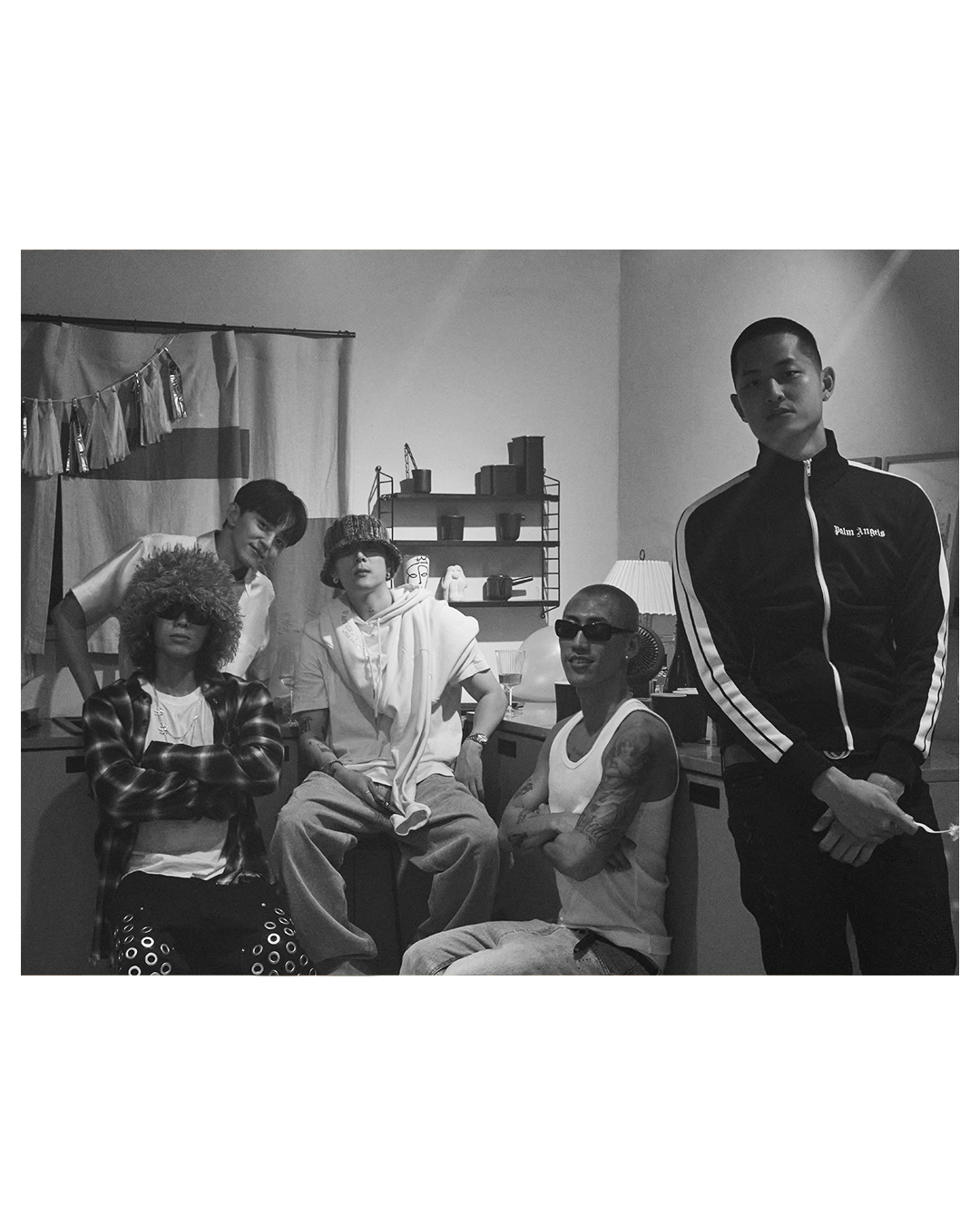 The concept of balancing the role of the protagonist and straying from the spotlight is continued with the EP's cover focusing on SMMT's cat, Thuggie, while SMMT himself sits humbly underneath. He revealed the creative vision of the cover with EnVi, "I'm a very shy person, especially in front of the camera. So I thought it'd be a good idea to have Thuggie as the main subject of the cover. Anyone who follows me knows about Thuggie so it was very organic." He also added, "most importantly, it's about time he starts to earn some money and pay for his own stuff too."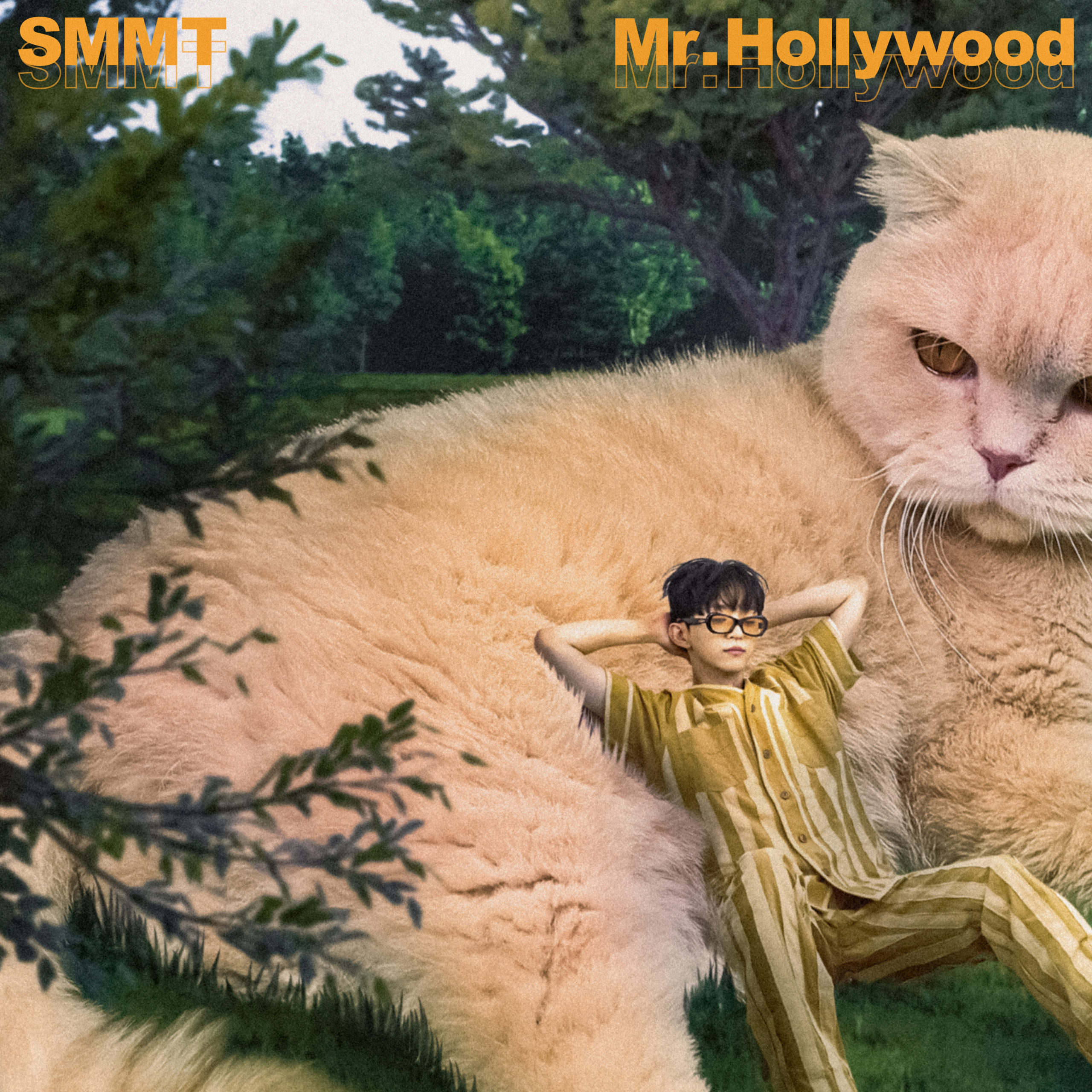 The phrase "Mr. Hollywood" is synonymous with a person who wants to be at the center of attention. Upon reflection of SMMT's words, it is clear that he does not wish to embody that identity despite it being the title of his EP. He explained, "I named my album Mr. Hollywood because of the irony. I have always been very reserved throughout my career so I thought it would be funny to make my EP, Mr. Hollywood."
The Star of the Show
SMMT serves as an inspiration for many, particularly for those who want to showcase their work but are perhaps discouraged by the pressures of the music industry. He has proven that you don't always have to be in the spotlight to shine. For any aspiring music producers, SMMT also shared this advice:
"Listen to a lot of songs and dissect and analyze each track deeply. If you find a track you like, don't just follow that artist but their favorite artists as well. That way, you can follow the trail to the roots of your favorite tracks and may find something new on the way!"
As Mr. Hollywood is SMMT's debut EP, the six tracks are a mere glimpse into his creative universe. It is safe to assume that SMMT will continue to elevate his sound with his future projects. Before closing the curtain on the interview, SMMT disclosed his ultimate goal in regards to his music, "In the long run, I don't want my songs to just come and go like a trend. I'd rather it to be a lasting memory to even a few people than just disappearing in an instant."
You can listen to Mr. Hollywood on Spotify and Apple Music.
Want more exclusive interviews? Check out our feature on PHE R.E.D.S here.