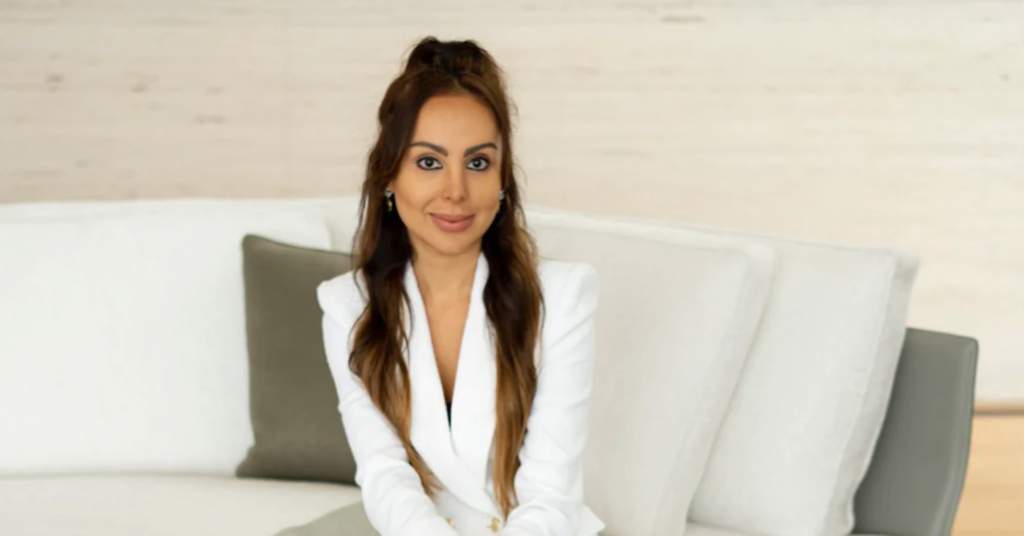 From brand founders to creatives, women are thriving with their work across industries. EnVi's series "Words of Women" spotlights inspiring women who are reshaping the fashion and beauty spaces. In the latest installment, we talk to Tamara Bakir, founder and CEO of Manifest Beauty.
A seasoned entrepreneur, Tamara has honed her skills working at some of the world's largest luxury fashion, lifestyle and beauty brands in London, Dubai and Los Angeles. In 2023, she launched Manifest Beauty, a clean, vegan and cruelty free beauty brand rooted in self-empowerment and self-love. The brand's star product, a Chili-Infused Lip Plumping Oil, is quickly gaining steam among beauty experts and aficionados with a clean, effective formula. But beyond innovation, Manifest Beauty is redefining beauty by encouraging women to embrace themselves and their purpose.
Hereon, Tamara Bakir opens up about her journey as a brand founder, the transformative power of self-empowerment and what's ahead for Manifest Beauty.
EnVi: How did the idea of launching your own beauty brand come up?
Tamara Bakir: The inception of Manifest Beauty was a transformative moment in my life, born from an experience during a Dr.Joe Dispenza retreat in Denver in 2022. Amidst challenging times, a powerful vision unfolded before me during meditation. Despite my background in finance and investing, with no direct experience in cosmetic creation at that moment, I recognized this vision as my purpose and calling. I embarked on an intense journey of education, studying, getting a mentor, doing courses in the beauty industry, cosmetic creation, supply chain, e-commerce, attending trade shows and immersing myself in the beauty business. Everything fell into place organically, from connecting with the right suppliers to building a supportive community. With dedication and passion, I collaborated with a chemist to bring our products to life swiftly.
Understanding the transformative power of self-empowerment, I was driven by the desire to share this knowledge and support other women. I firmly believe that as women, it's our duty to uplift and empower one another. My primary goal was not just to create a cosmetics brand, but to establish a brand that helped women feel as beautiful on the inside as they are on the outside. True beauty, for me, lies in an open heart, in a woman who is in love with herself. This philosophy became the driving force behind Manifest Beauty and shaped our mission to empower women, foster self-love, and redefine beauty standards.
Before launching Manifest Beauty, you worked in the business industry. Did this background contribute to creating the brand?
My background in the luxury business industry has profoundly shaped the essence of Manifest Beauty. My journey began in the world of luxury publishing, sales, and marketing, where I worked closely with renowned global brands, honing my understanding of the market's intricacies. These experiences laid the foundation for Manifest Beauty, a brand that seamlessly fuses innovation, luxury, and authenticity. Every aspect of our brand, from our clean vegan formulations to our empowering messaging, reflects the expertise and passion cultivated during my years in the business world.
My decade-long experience in luxury real estate sales also allowed me to understand the importance of unique selling propositions. Manifest Beauty is not just about creating products; it's about crafting a transformative experience for our community, uniting heritage and innovation, and empowering individuals globally. Manifest Beauty is more than a brand; it's a testament to the harmonious blend of business acumen and creativity.
As you prepared for the launch of Manifest Beauty, did you face any challenges as a female brand founder?
I feel that people feel more connected to female founders in this space (beauty business). Every woman with a passion for beauty has a lifetime of experience in cosmetics just by living her own beauty journey and navigating the balance between beauty trends and accentuating her beauty. My hero product — the Chili-Infused Lip-Plumping Oil — came out of my personal frustration within the lip-plumping product category. Everything in the space was either pasty, burned, sticky, or simply didn't work. It was this need that laid the foundation for our hero product.
Looking back on the experience, is there some advice you'd give to young women entrepreneurs and business owners?
Free fall and trust your intuition always. People will always have a lot of opinions about your life but when I look back on my career, my successes and failures, my intuition and my heart never let me down. I also think that you should trust the unknown and free fall into it rather than be scared of it. Greatness is born in what has never been done before. It can be scary because there's no roadmap, but the payoff is also groundbreaking and changes your life and sometimes the world when you succeed.
Manifest Beauty's ethos is rooted in embracing yourself instead of seeking perfection. What inspired you to put empowerment as the core of your brand?
[It] stemmed from the belief that true beauty emanates from within. In a world often fixated on unrealistic ideals, I wanted to create a space where individuals felt celebrated for their authenticity. Witnessing the transformative power of self-love and confidence during my journey in the business industry, I realized the profound impact it could have.
Empowerment, coupled with manifestation, became not just a concept but a guiding force. Manifestation was not only at the core of our brand but also the very essence that brought Manifest Beauty to life. I envisioned this brand as a celebration of self-love, confidence, and the ability to transform dreams into reality. It's about encouraging individuals to embrace their uniqueness, fostering self-love, and realizing their unlimited power. When you go all in and believe in yourself the world around you meets you there.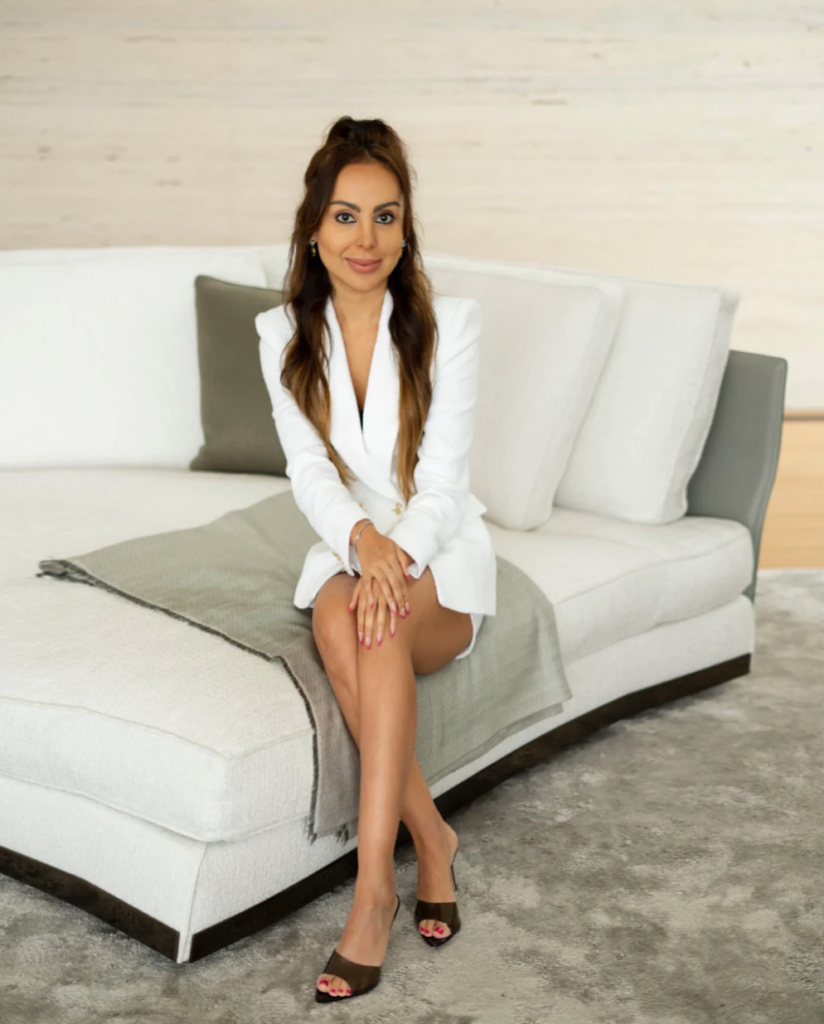 Additionally, Manifest Beauty has an ongoing partnership with Look Good, Feel Better. Can you tell us a bit more about it? What inspired you to work with them?
Partnering with Look Good, Feel Better was a natural and heartfelt decision for Manifest Beauty. Our brand is built on the principles of female empowerment, self-love, and embracing inner beauty. When we discovered the incredible work of Look Good, Feel Better, a non-medical, brand-neutral public service program dedicated to teaching beauty techniques to cancer patients, we instantly felt a deep connection. Cancer treatment can take a toll not only on physical health but also on one's confidence and self-esteem. Look Good, Feel Better's workshops provide invaluable support, helping individuals manage the appearance-related side effects of cancer treatment and regain a sense of normalcy. Inspired by their mission, we committed to donating 3% of all net sales to this organization from the very launch of Manifest Beauty.
In addition to Look Good, Feel Better, we are also honored to collaborate with the Give to Give Foundation. The foundation shares our vision for empowering individuals on their healing and wellness journeys. Through scholarships and hands-on support, the Give to Give Foundation transforms lives in a systemic and enduring way.
These partnerships are not just about financial support; they represent our shared dedication to making a tangible difference in people's lives. At Manifest Beauty, we believe that true beauty is not just about looking good but also about feeling good and helping others do the same. We're honored to contribute to the transformative journeys of individuals, allowing them to embrace their unlimited potential and thrive with the support of a caring community.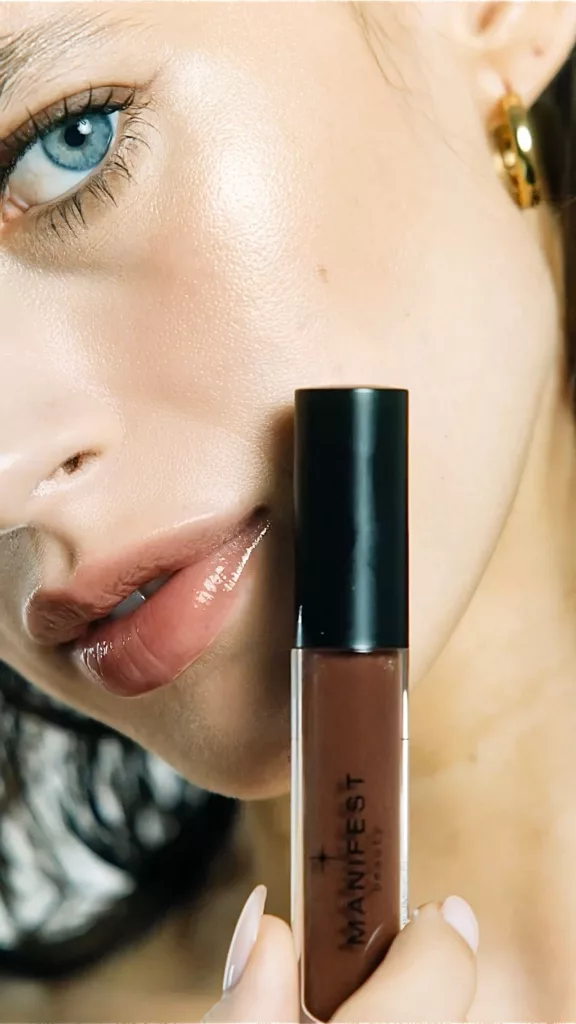 Manifest Beauty is quickly gaining followers in the beauty community. What are some of your best-selling items?
Our journey has been incredibly rewarding, especially witnessing the love and support from our growing beauty community. Our Chili-Infused Lip Plumping Oil in the shade Crystal Clear Plump Pout stands as one of our most beloved products. This product is my hero because it acts as an all-in-one — lip topper, primer, clear gloss and even an overnight lip-plumping serum.
The demand for our signature lip oil has been remarkable, and in response to our community's enthusiasm, we are eagerly launching three new Cult Classic shades to meet diverse preferences, as well as our Dubai Gold sparkle shade just in time for the holiday season. Anticipating high demand, we're confident our new shade additions will swiftly become favorites among our supporters!
As a brand founder, what have been some of the most rewarding moments?
Some of the most rewarding moments for me have been monumental milestones shaping Manifest Beauty's journey. Winning a Cosmoprof Award was not just an acknowledgment of our products' quality but a testament to our dedication to clean, vegan beauty. Personally, trying our product for the first time was an incredibly fulfilling experience — seeing the manifestation of our vision in a tangible form. Partnering with the Give to Give Foundation was another significant achievement — watching lives transform before my eyes.
Moreover, our upcoming physical pop-up at Westfield Century City this Holiday Season marks a crucial moment for both me and the brand. It's a testament to our growth, allowing us to connect with our community in person and share the transformative power of Manifest Beauty firsthand.
How do you envision Manifest Beauty in the future?
I envision Manifest Beauty as a beacon of innovation, empowerment, and inclusivity in the future. Our journey will continue to evolve as we expand our offerings to include a range of lip care products and masks — each meticulously crafted with the same dedication to clean, vegan formulations and self-empowerment. Our vision extends beyond just lip products; we aim to create an entire universe of clean, vegan, and self-empowering beauty items.
Manifest Beauty will stand as a symbol of holistic beauty, where individuals are not just customers but active participants in their self-love journey. Together, we will continue to celebrate authenticity, embrace imperfections, and radiate confidence.
What are some of your personal goals as the brand's founder?
I have three goals for Manifest Beauty. Number one is to become the numberone selling lip-plumping brand in the world. Number two is to redefine beauty and empower our community to feel as good on the inside as they look on the outside. Finally, I want our philanthropic causes to grow with us, ensuring that the more we grow the more we give back and change women's lives.
Recommendations of women
What are some of your favorite places to visit?
Dubai holds a special place in my heart. It's a city where my entrepreneurial journey began, shaping my understanding of luxury, business, and innovation. The vibrant energy, architectural marvels, and cultural diversity make Dubai an inspiring destination. Moreover, it is where our esteemed partner, the Alpago Group, is based, which adds to the city's significance in my professional life. Some of my favorite places include The Dubai Mall and the Royal Atlantis Hotel. It truly is the city of dreams
Mexico. I just love Mexico! Everywhere I have visited so far; Puerto Vallarta, Tulum, Cabo I am obsessed with! I feel so connected to the energy, the food, the people. Mexico City is definitely at the top of my bucket list.
Italy. I just love everything about Italy. I also believe that the more south you go the better it gets. I spent this summer in the Italian Riviera and I think it's one of the most beautiful places I've ever seen. Italy is my highest inspiration for luxury, quality, and style. Most importantly I'm such a pasta girl!
What are your must-have beauty items?
The ILIA Limitless Lash Mascara worn on top of Dior's lash primer. The Manifest Beauty Chili-Infused Lip-Plumping Oil in Crystal Clear. Tarte Cosmetics Shape Tape Concealer and a luxury perfume such as Le Labo's Lys41.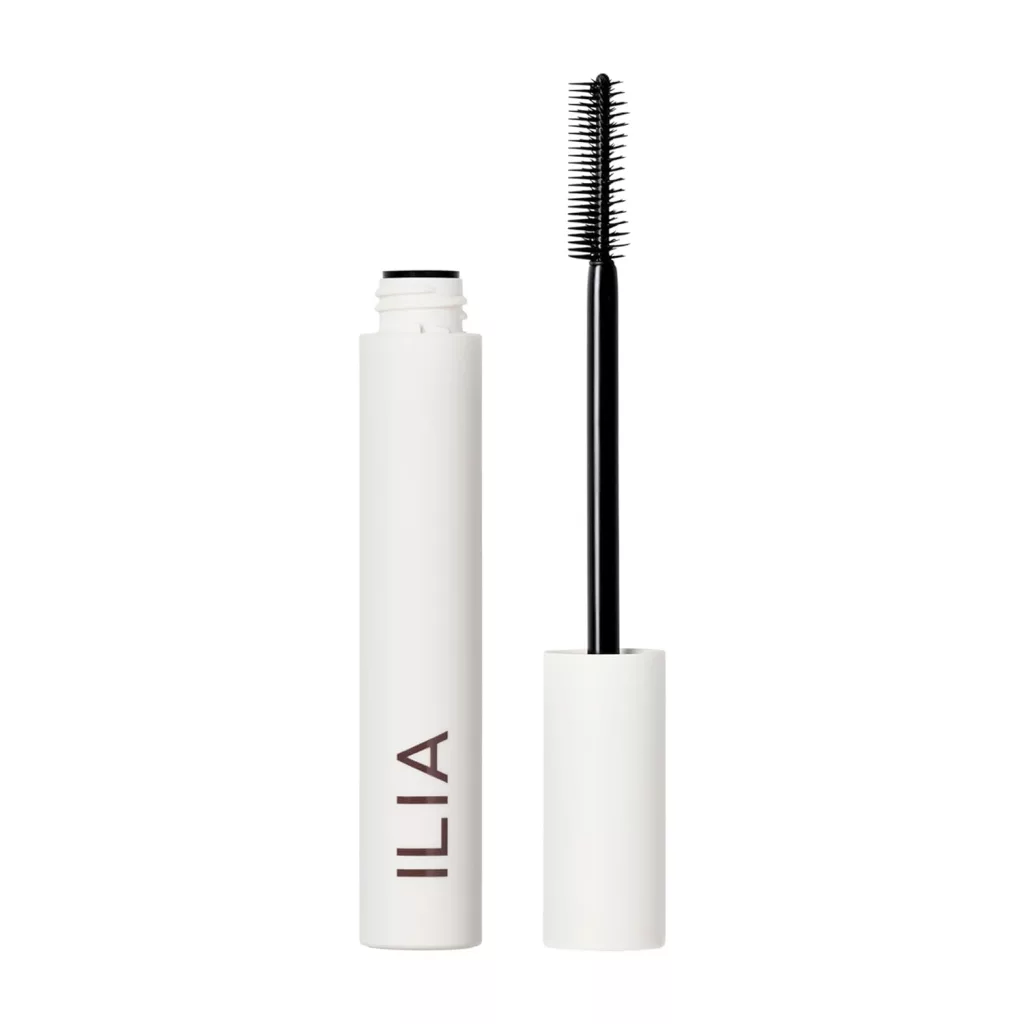 ILIA
Limitless Lash
Mascara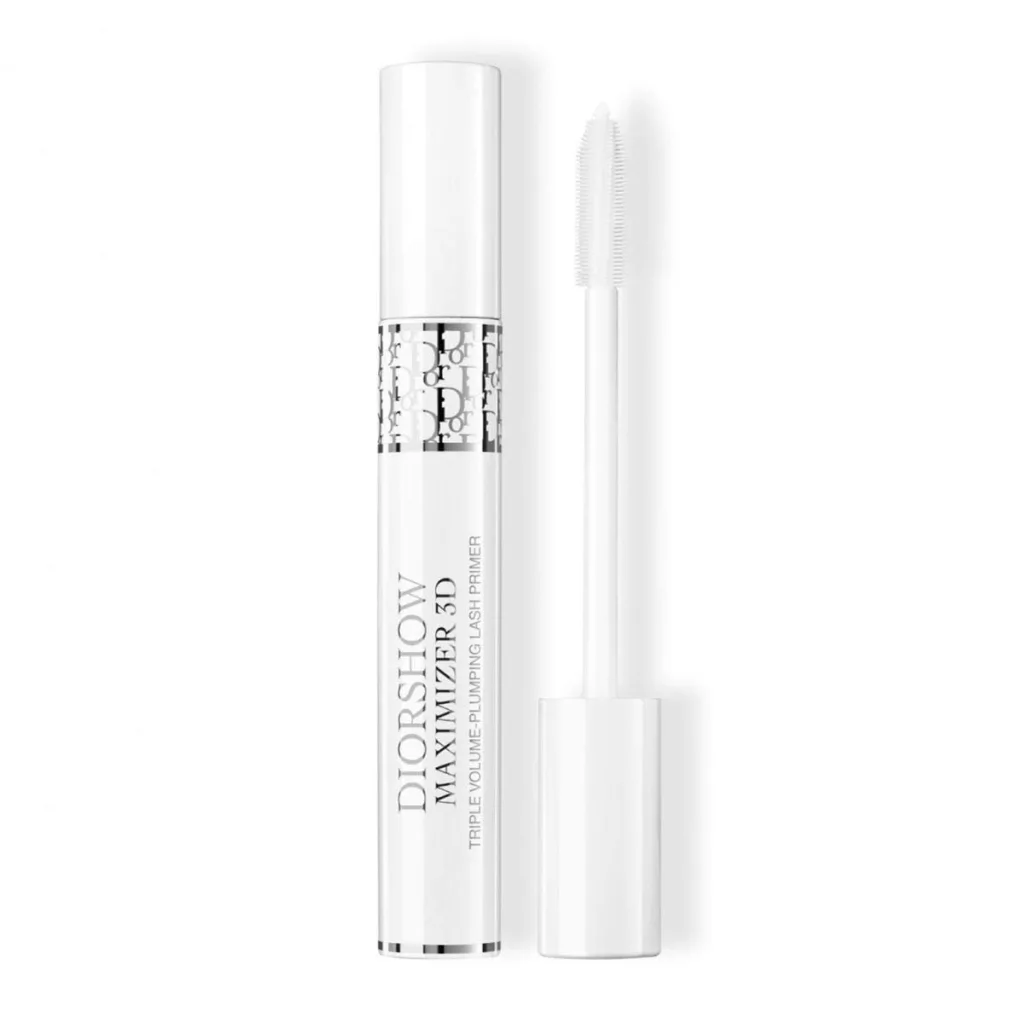 Dior
Dior Diorshow Maximizer 3D Plumping Lash Primer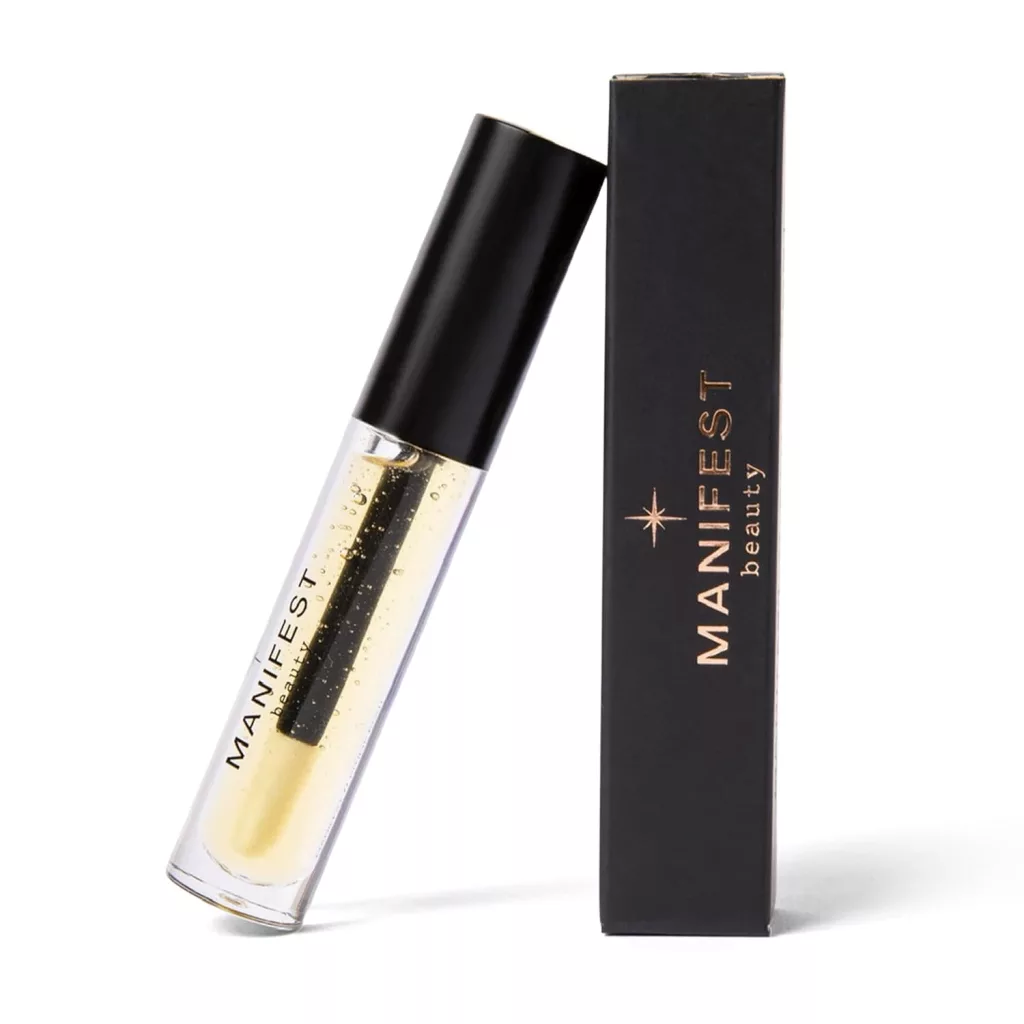 Manifest Beauty
Chili-Infused Lip-Plumping Oil in Crystal Clear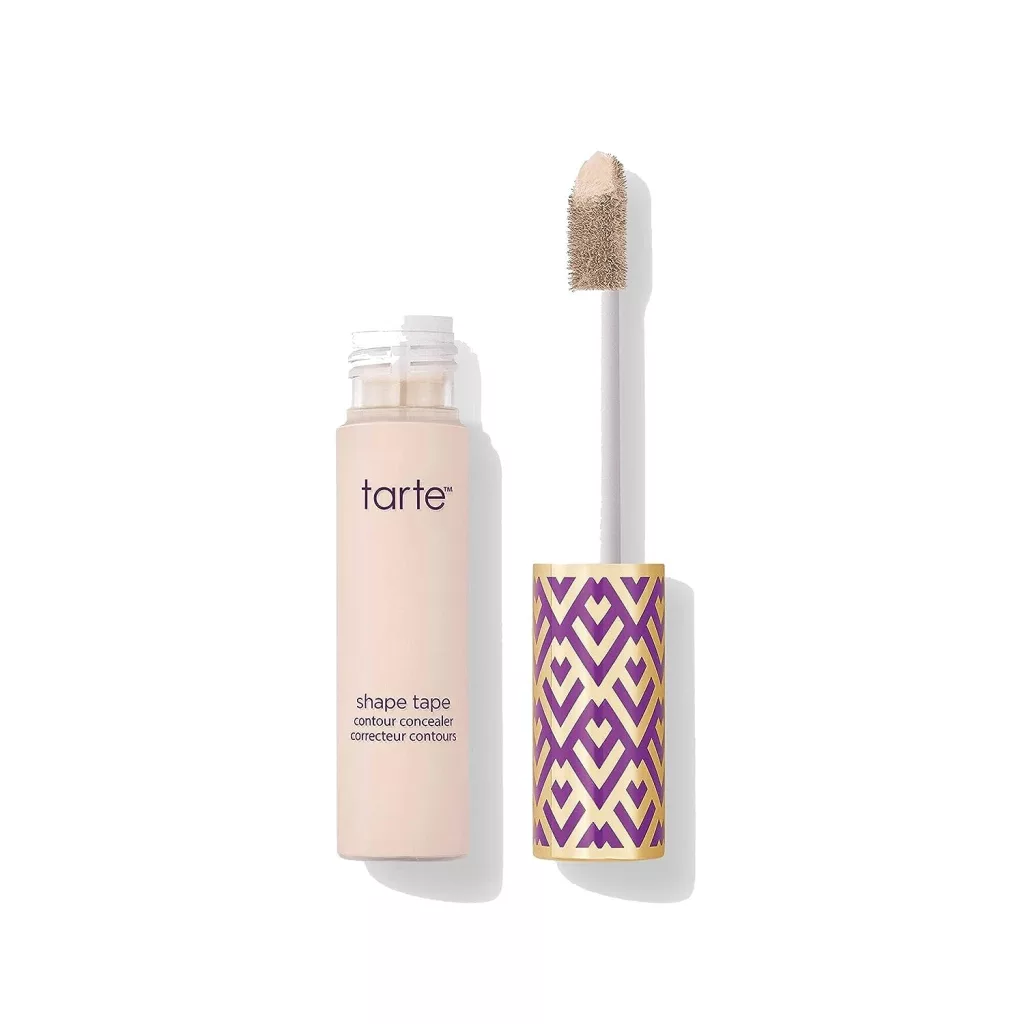 Tarte Cosmetics
Shape Tape Contour Concealer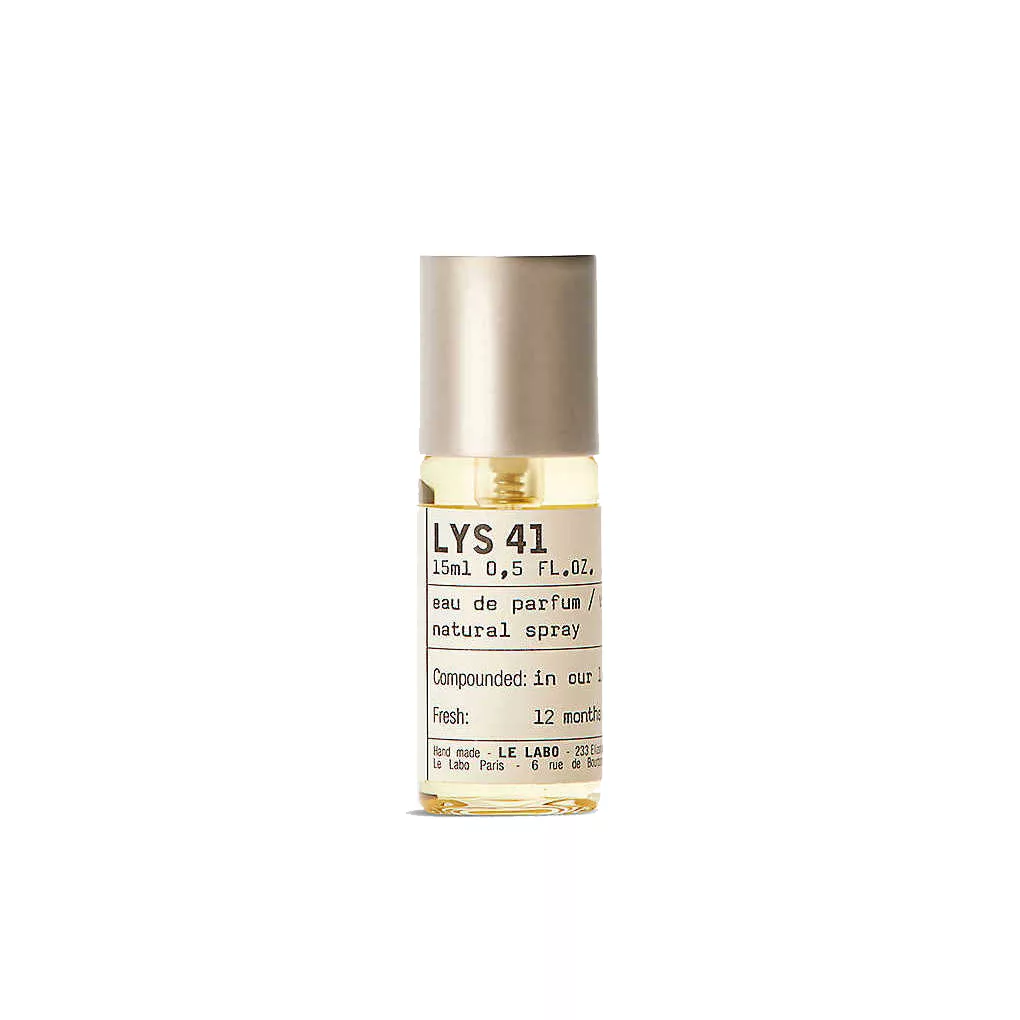 Manifest Beauty just launched its first-ever Holiday Pop-Up at Century City in Westfield, Los Angeles. The "BIG POUT ENERGY// PLUMPING POP-UP" is located right next to the mall's Holiday Market at the Atrium and will run until January 31st, 2024. The space showcases a selection of Manifest Beauty's premium products, including a their award-winning Chili-Infused Lip Plumping Oils in all of their newest shades. If you're in Los Angeles, don't miss out on the in-person holiday promotions and deals!
Want to read more about inspiring women shaping fashion and beauty? Find out how the Hartanto sisters have led PEGGY HARTANTO to be one of Indonesia's top fashion brands here.