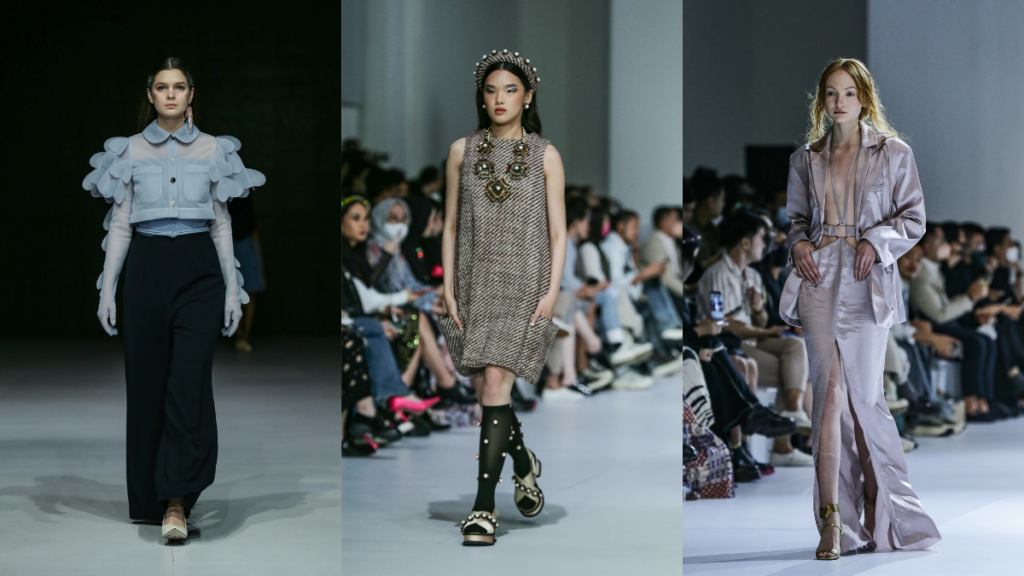 On October 29, Indonesian Dewi Magazine presented their annual Fashion Knights show to close the sixth day of Jakarta Fashion Week. Dewi's Fashion Knights runway celebrates Indonesian fashion and pays homage to the designers who have helped move the local industry forward. Each year, the luxury fashion publication, which was founded in 1991, curates a selection of Indonesian designers and gives them the chance to present their works in front of la crème de la crème of Indonesian fashion.
Although Dewi usually organizes a single show for the occasion, this year the magazine decided to divide the event into two, one for ready-to-wear (presented on October 29) and another for couture (presented on October 30). This year's ready-to-wear selection included Peggy Hartanto, Aidan and Ice, and Sean Sheila.
Peggy Hartanto
The designer that opened the highly-anticipated show was Peggy Hartanto. Peggy Hartanto is a Surabaya-based Indonesian womenswear brand known for their progressive and bold minimalist designs. The namesake designer presented her debut collection during the 2012 Jakarta Fashion Week, making this momentous occasion a full-circle moment. With her focus on construction and clever play on geometrics, Hartanto has received multiple accolades from all over the world, including Harper's Bazaar Asia New Generation Fashion Award in 2013. In February 2016 the designer also made it on the Forbes Asia '30 Under 30: The Art's List.'
In their latest participation in Jakarta Fashion Week, the brand presented their first 2023 collection, titled "Fantasia." As the name suggests, Hartanto found inspiration from the 1940 film of the same name — specifically the four-minute "Waltz of the Flowers" sequence that featured the seasonal fairies dancing along to Tchaikovsky's music. This enchanting scene was then translated into bright saturated colors along with different interpretations of Hartanto's signature scallop edges.
The newest collection from the brand explored what it means to be a woman and how this can be interpreted through the interaction between body and garment. To challenge the notion of femininity, the pieces were created using menswear patterns, which allowed the clothing to have a more structured, boxy, geometric silhouette. To ensure a touch of softness and femininity, hints of powder pink and baby blue were scattered throughout the looks.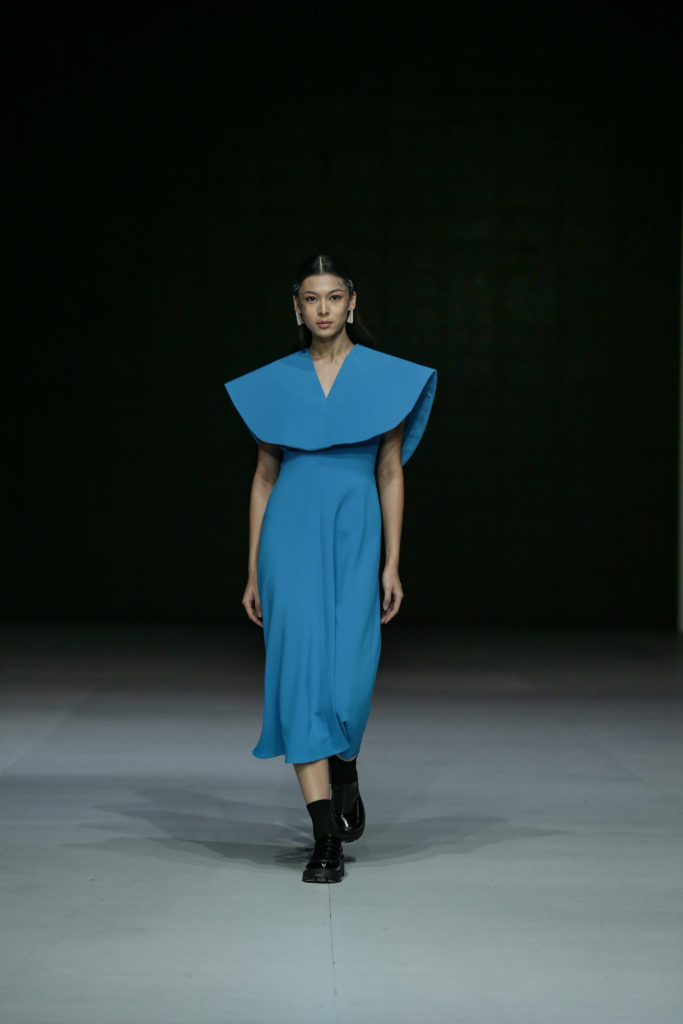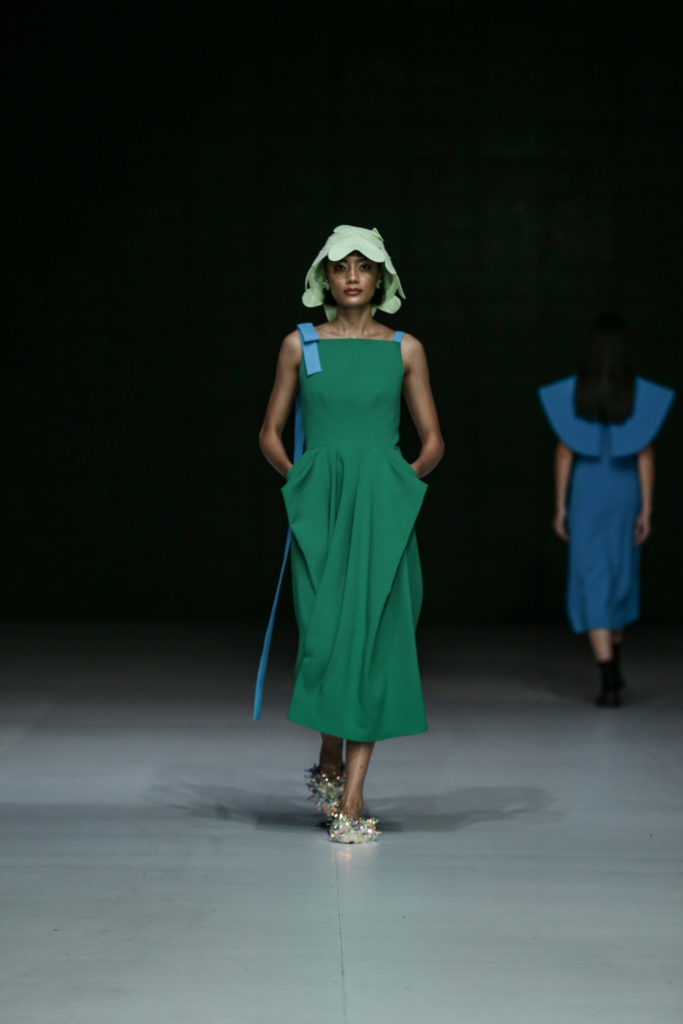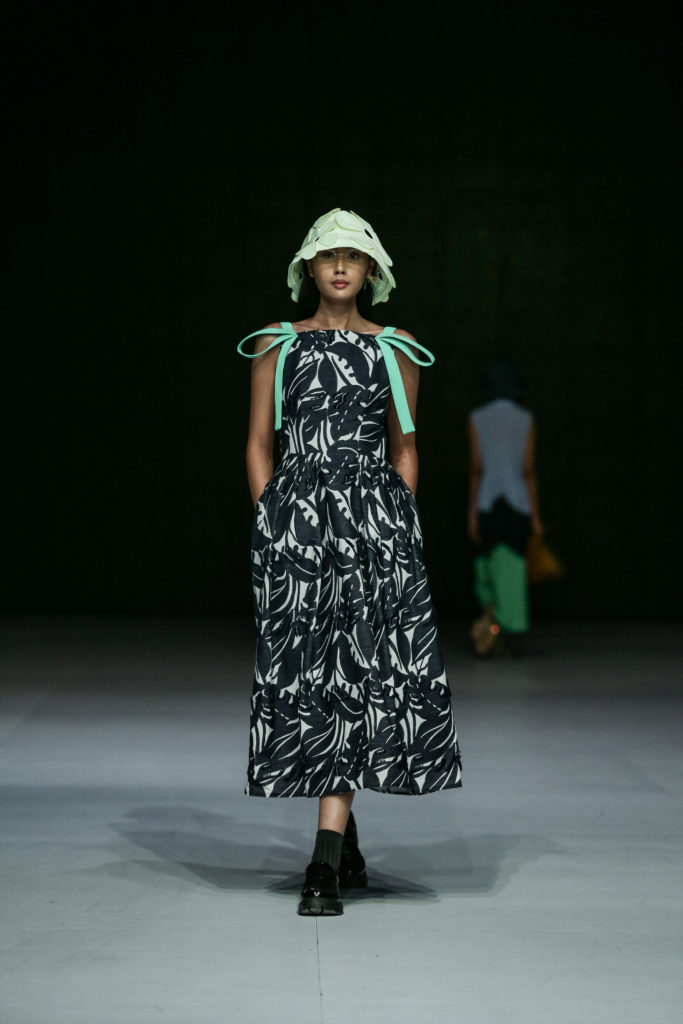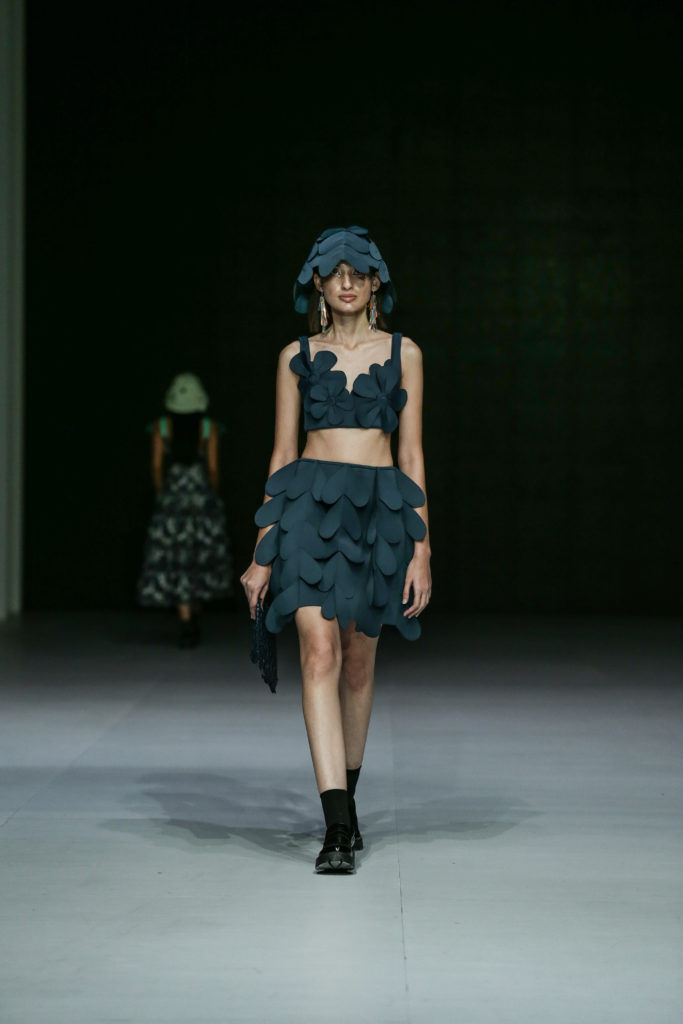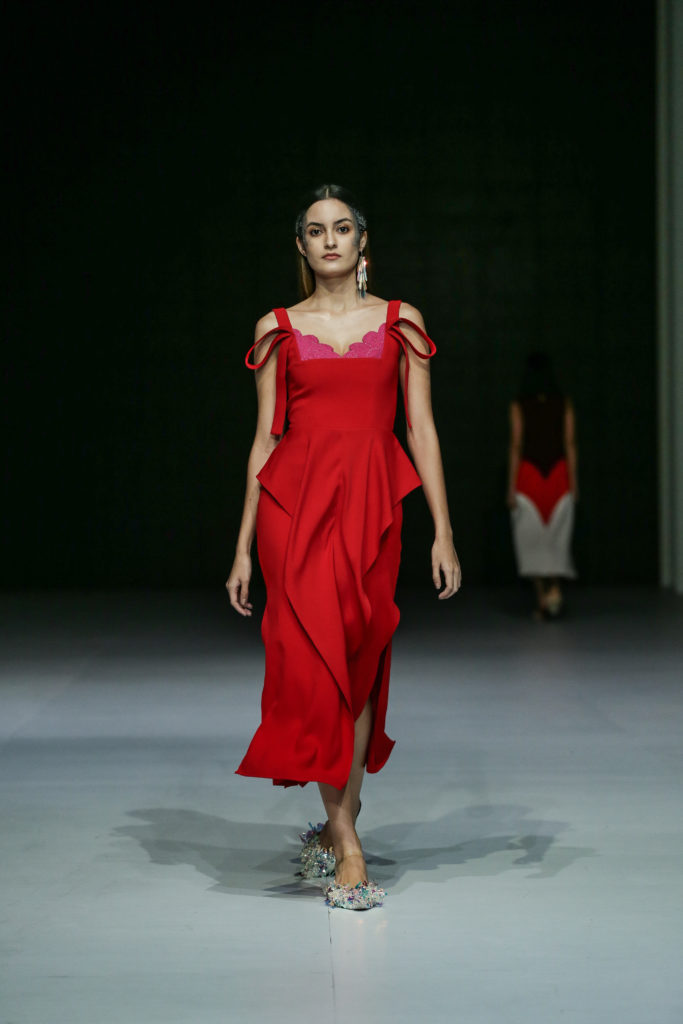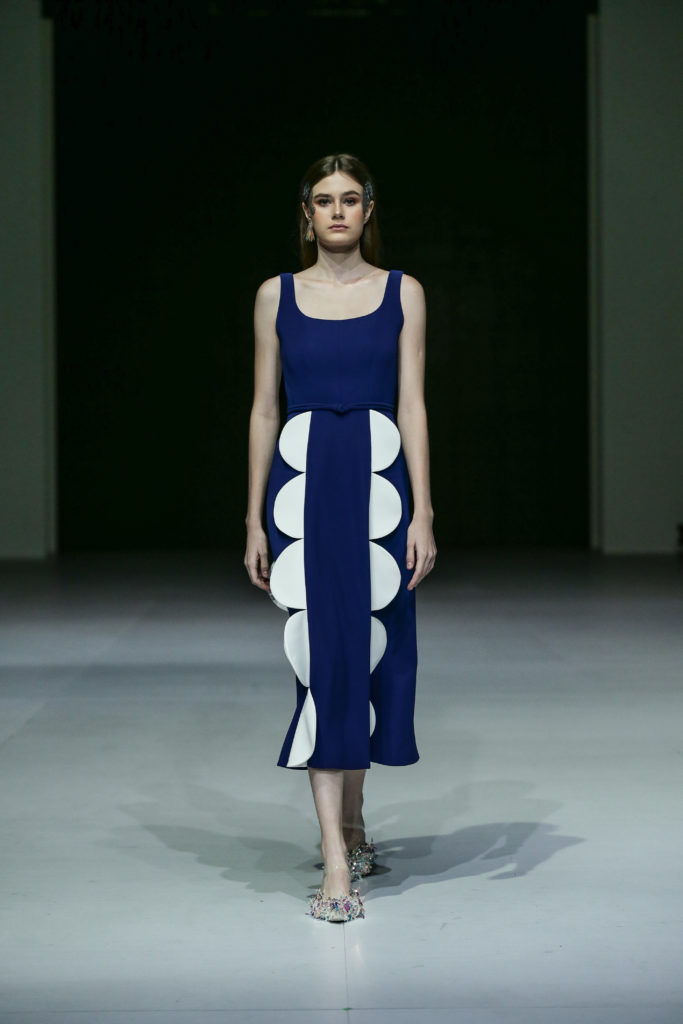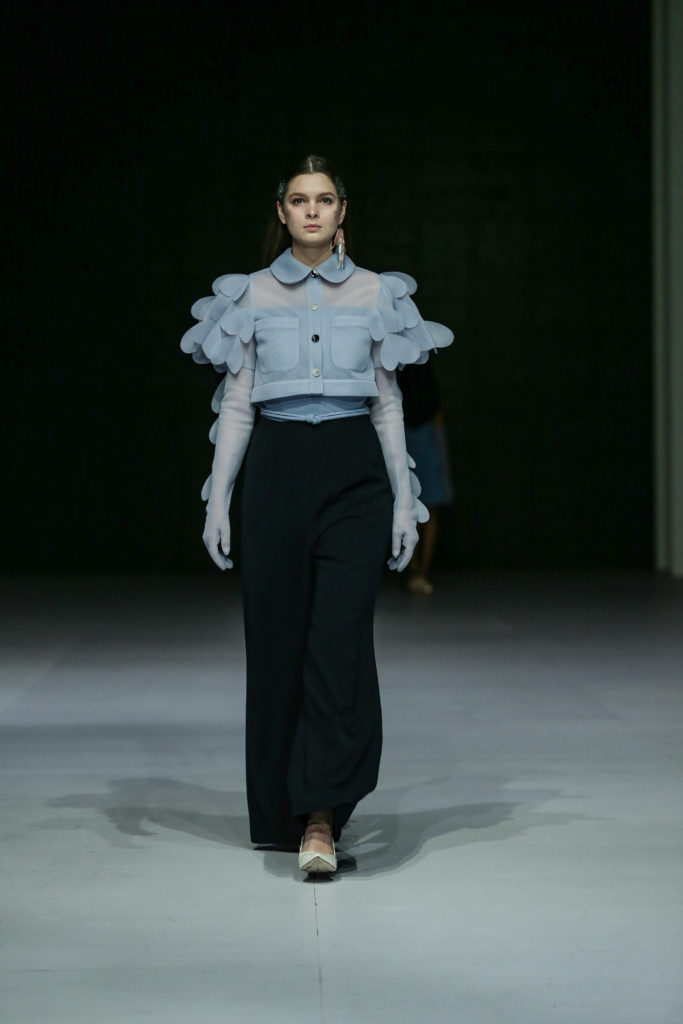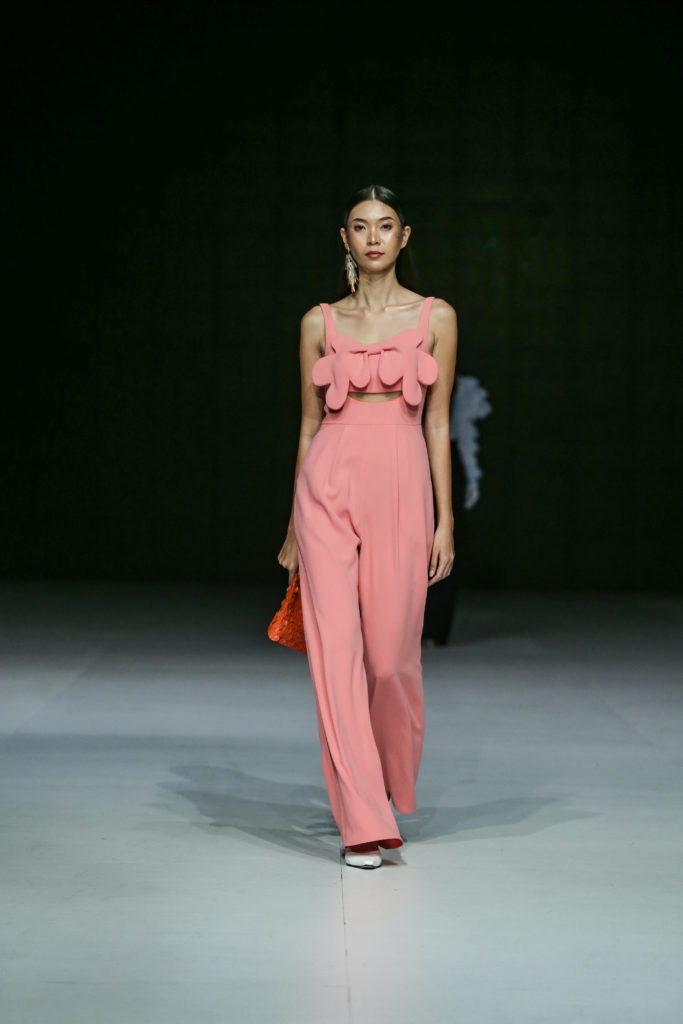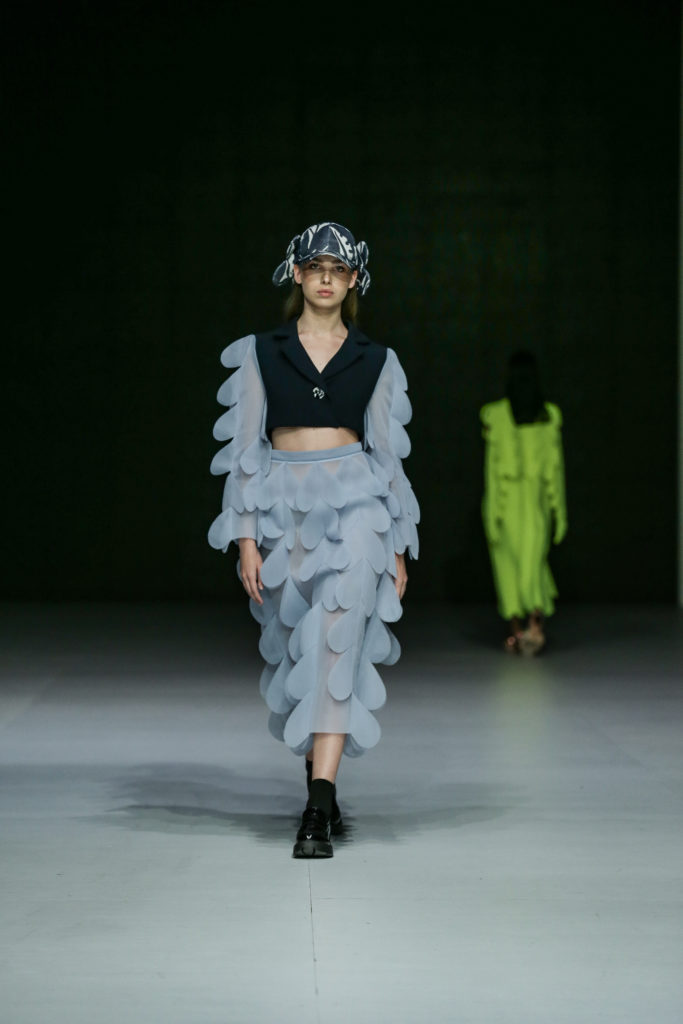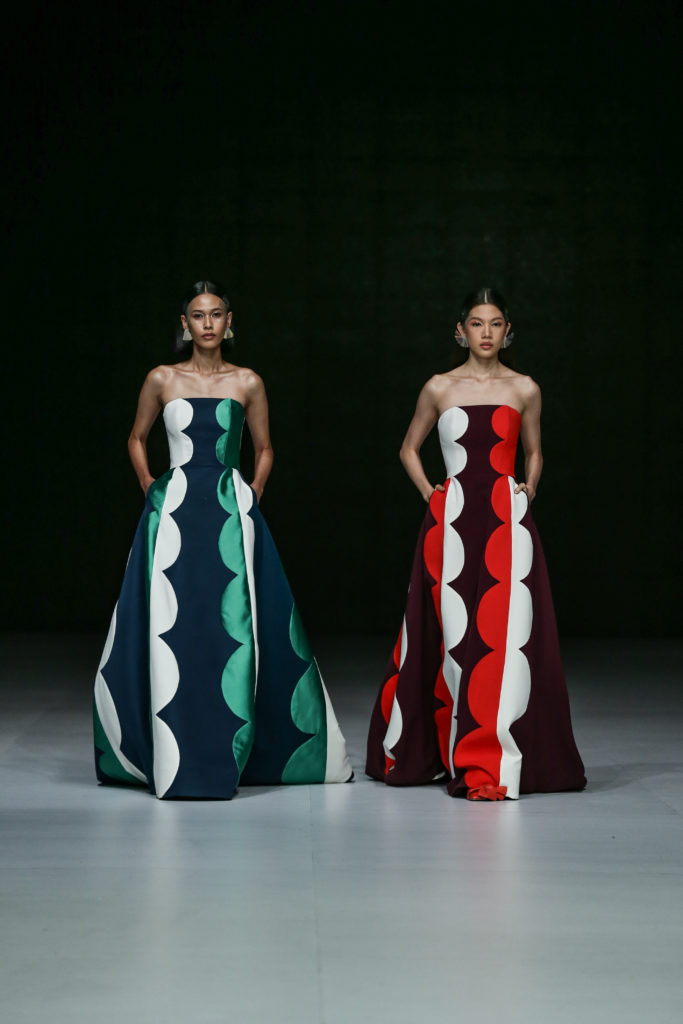 OCTOBER 29: Models walk the runway of Make Over DFK RTW presents 'Fashion Mutation' featuring Peggy Hartanto during Jakarta Fashion Week 2023 in City Hall – Pondok Indah Mall 3, Jakarta.
Aidan and Ice
Aidan and Ice followed the presentation of Peggy Hartano's collection. The 9-year-old brand has been consistently making themselves known through their luxe artisan jewelry that is available for purchase both locally and internationally. Friends Nadia Tusin and Eunice Salim started the brand through their shared love for handicraft and finding sentimentality within a well-made, well-designed object. The brand selects and sources the materials themselves and partners with local women artisans to produce their intricate pieces.

For this presentation, the brand gave a nod to the past, taking inspiration from the disco era. Although one might associate disco fashion with bright, fluorescent, saturated colors, and over-the-top clothing, Aidan and Ice opted for a more luxurious and laid-back take with relaxed fits and monochromatic colors. The brand also went for an East-meets-West concept in terms of materials. Western textures like tweed and sequins offered a juxtaposition with accessories made of crystals, beads, and pearls that are often associated with local Indonesian craftsmanship. The result? An elegant and glamorous collection that is versatile enough to be styled for a workday or worn for a night out.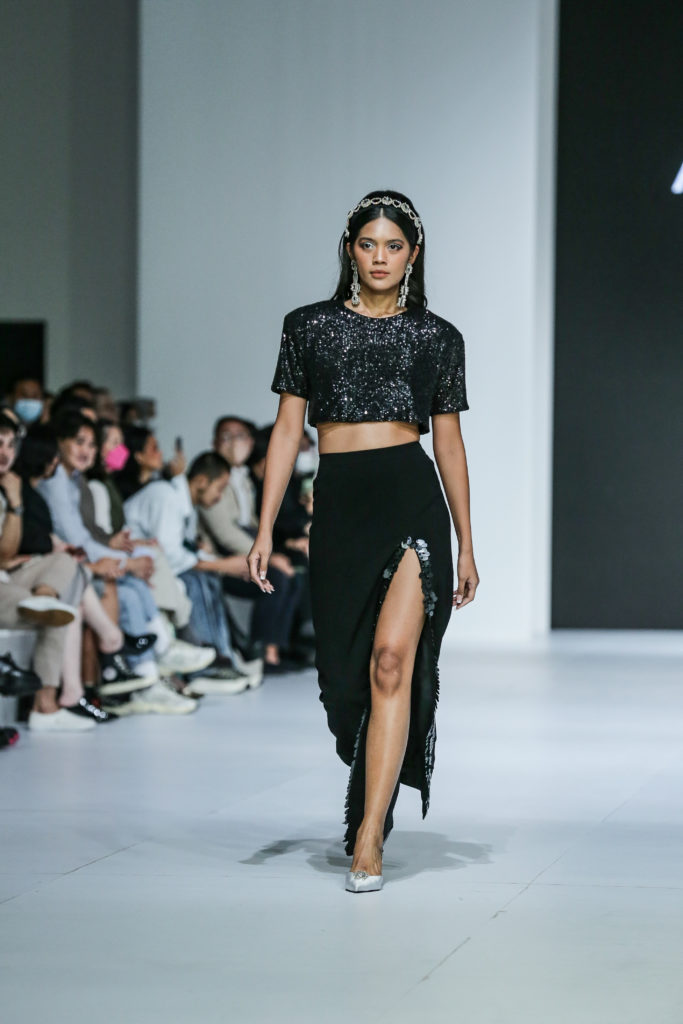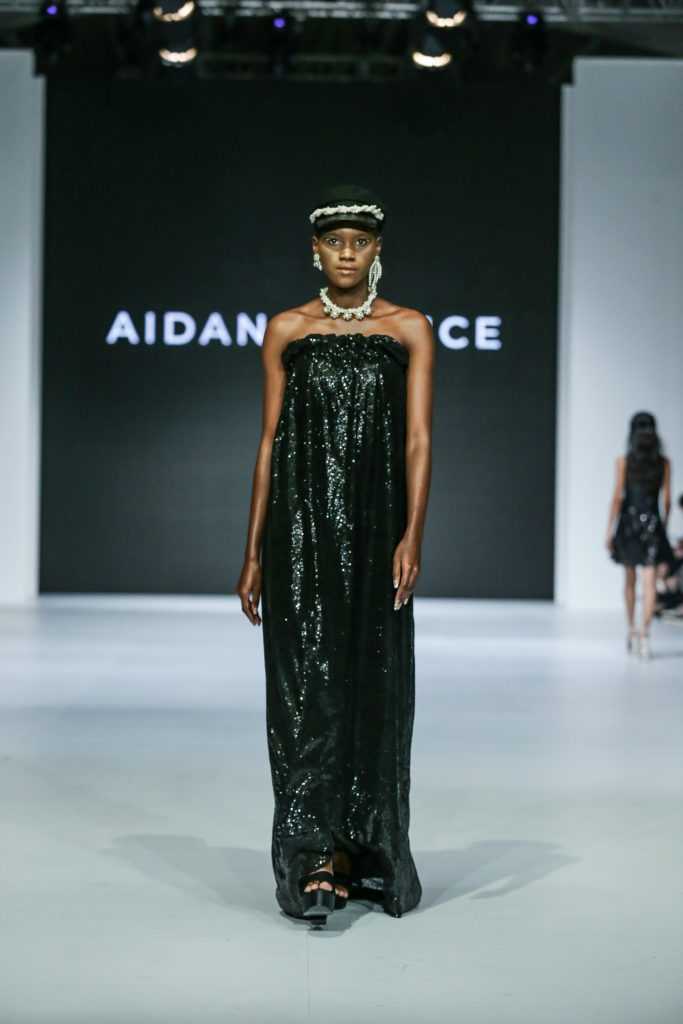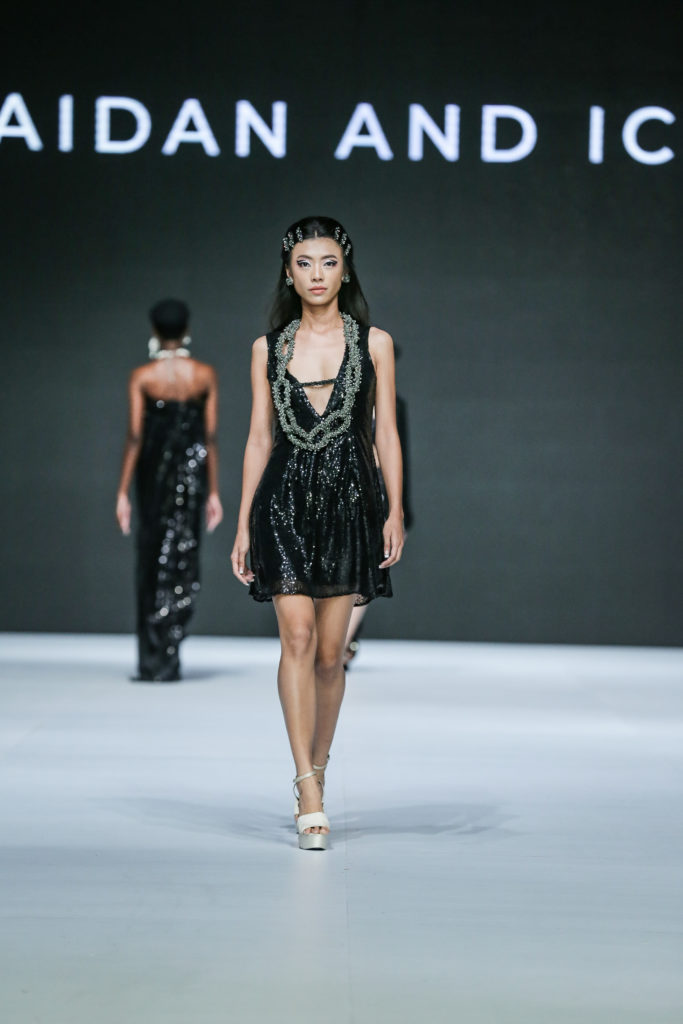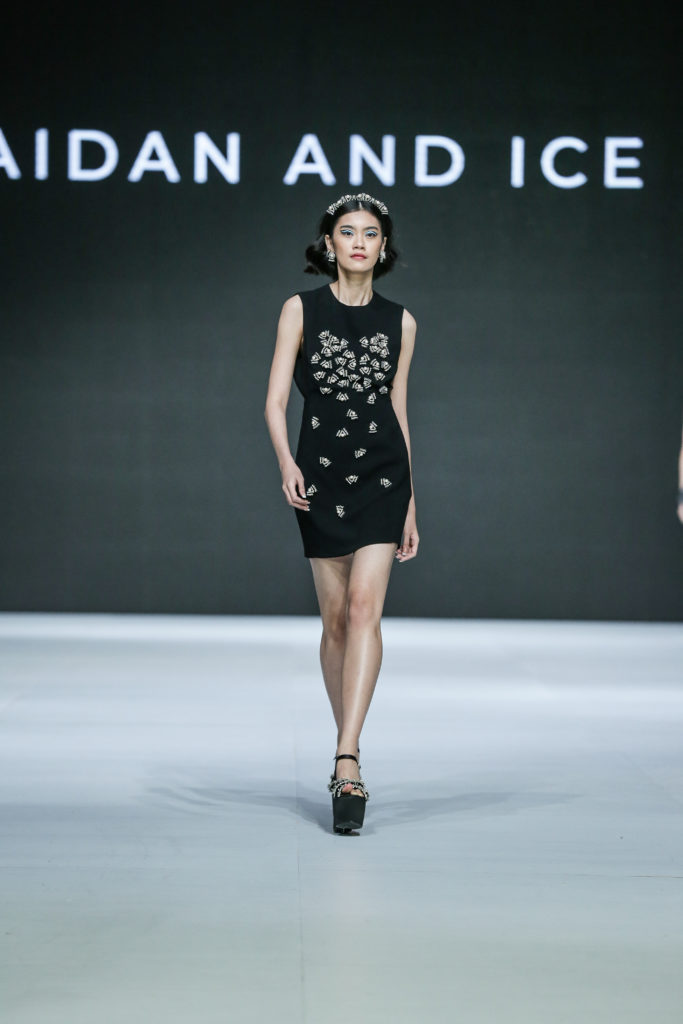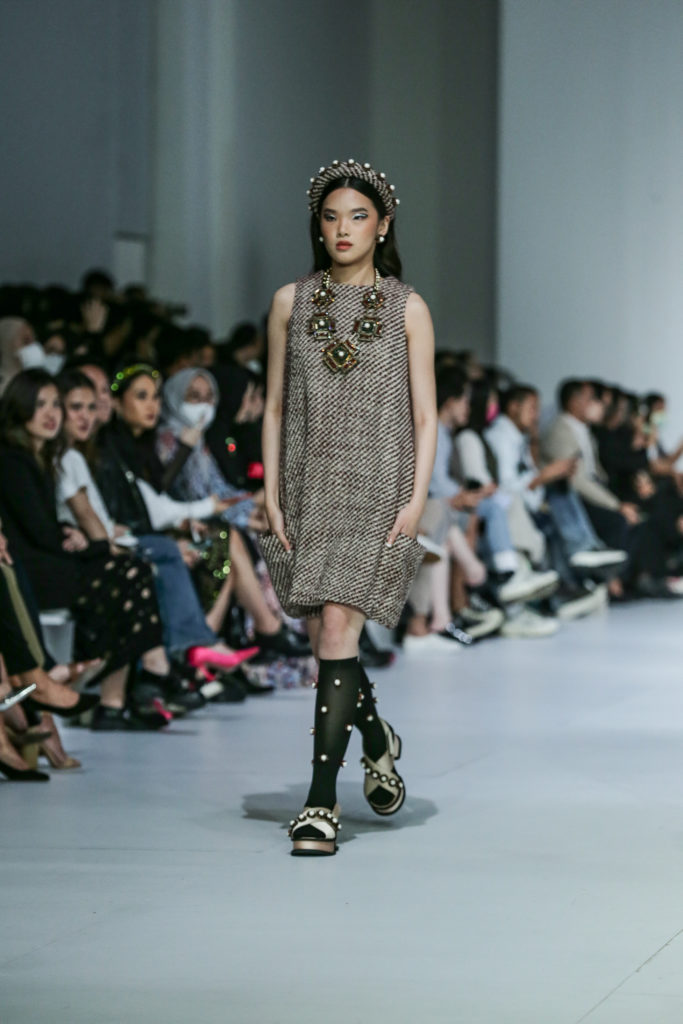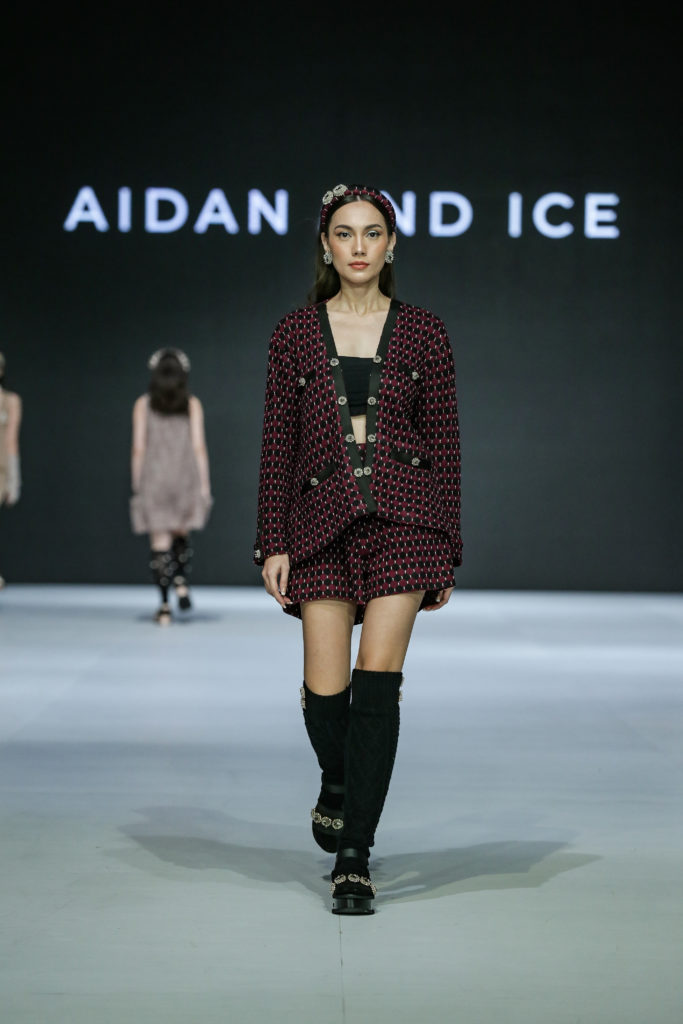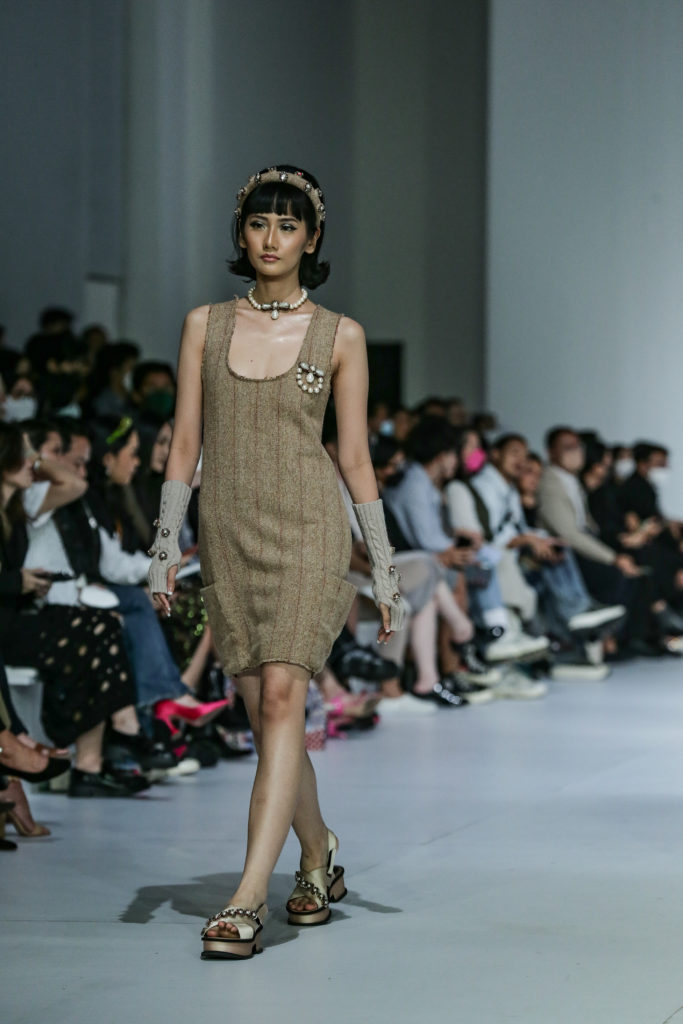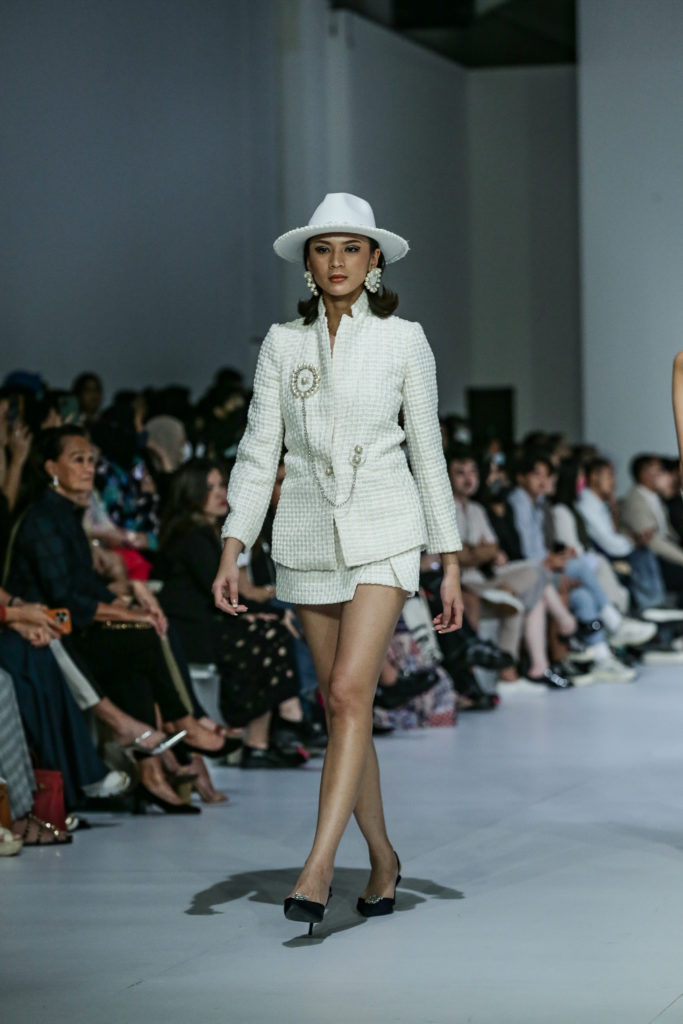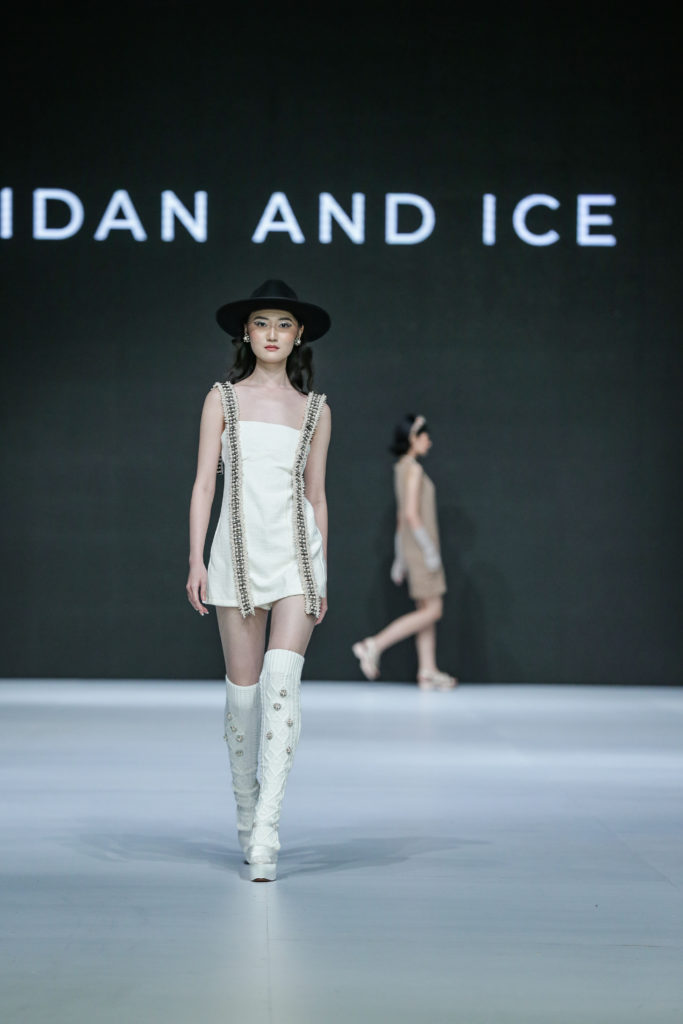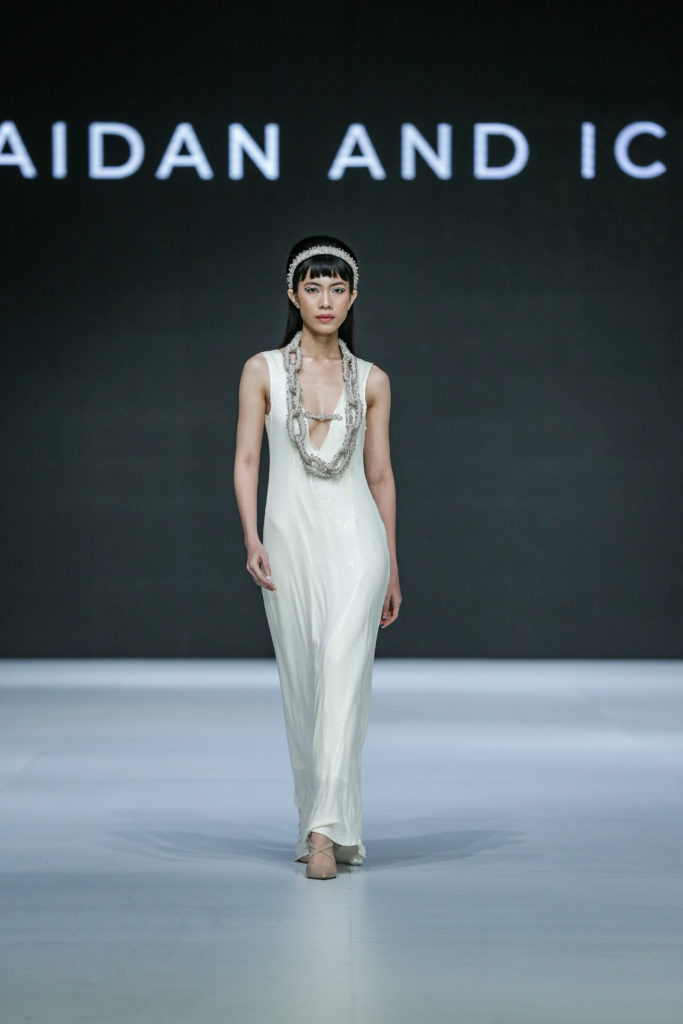 OCTOBER 29: Models walk the runway of Make Over DFK RTW presents 'Fashion Mutation' featuring Aidan & Ice during Jakarta Fashion Week 2023 in City Hall – Pondok Indah Mall 3, Jakarta.
Sean Sheila
Closing the runway was Sean Sheila — the brand led by the duo Sean Loh and Sheila Agatha. After their inception in 2014, the label has garnered both local and international praise for their progressive and futuristic style with musings that are often drawn from eastern traditional cultures. Known not only for their style, Sean Sheila also has a reputation for creating meaningful collections that are visual responses to social causes. With sustainability at the core of the brand, each of their pieces is ethically made by their in-house team of disabled craftsmen.
For Dewi's Fashion Knights show, Sean Sheila presented an emotional collection titled "Alter," which was inspired by body modifications and "the pursuit of finding your true self." The collection emphasized power, with strong shoulder lines and masculine cuts being a consistent element throughout the line. The stark black and white found in the collection was in fact crinkled linen, lightweight cotton, wool blends, and recycled triacetate made from wood fibers that are all sourced from Japan. The brand also added their signature touch of hardware and metallic elements to the pieces. Sean Sheila used these accents as a metaphor for the relationship we have with our own reflection. Though metallic elements and hardware usually make garments seem edgy and tough, the touch of metals and silk in this particular collection added a delicate boldness. This hint of softness and sensuality was further emphasized with the gold embroidery illustrations of dried and withered flowers.
Despite the womenswear-focused show, Sean Sheila also sent down male models as well as older models to walk down the runway, representing the idea that self-discovery is a phenomenon experienced by all. Empowering and elegant, the collection allowed Sean and Sheila to create a futuristic collection for the progressive fashion-forward woman.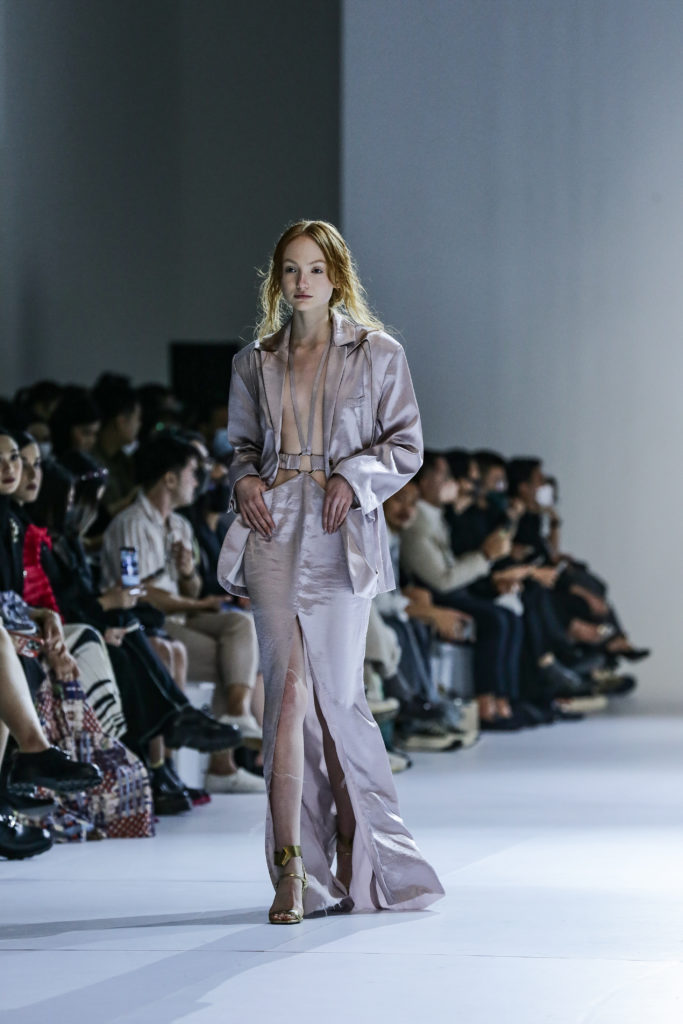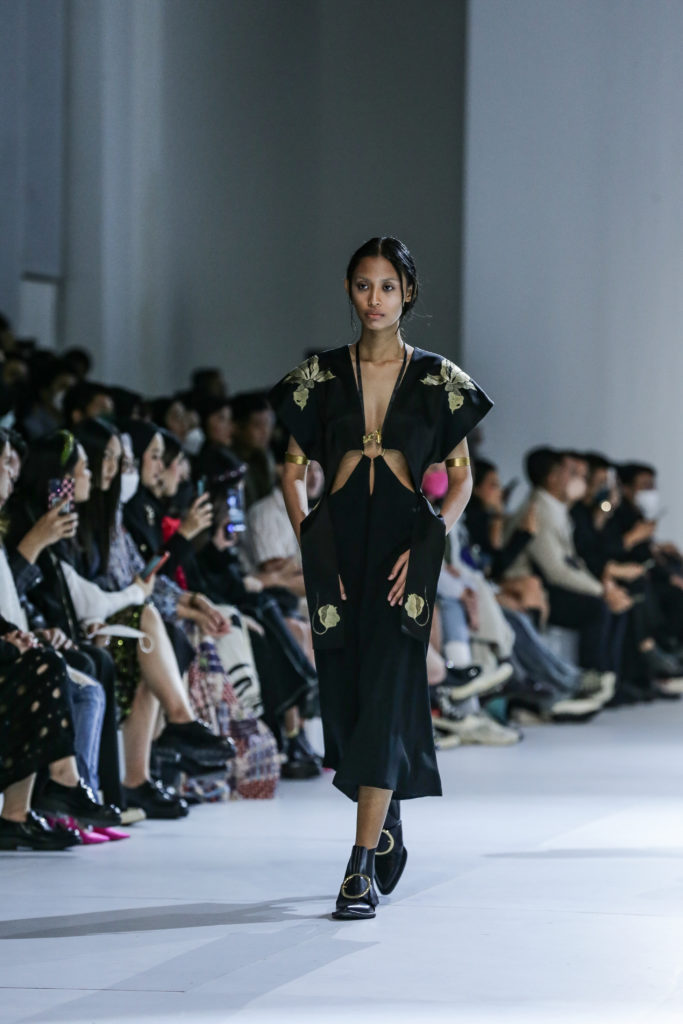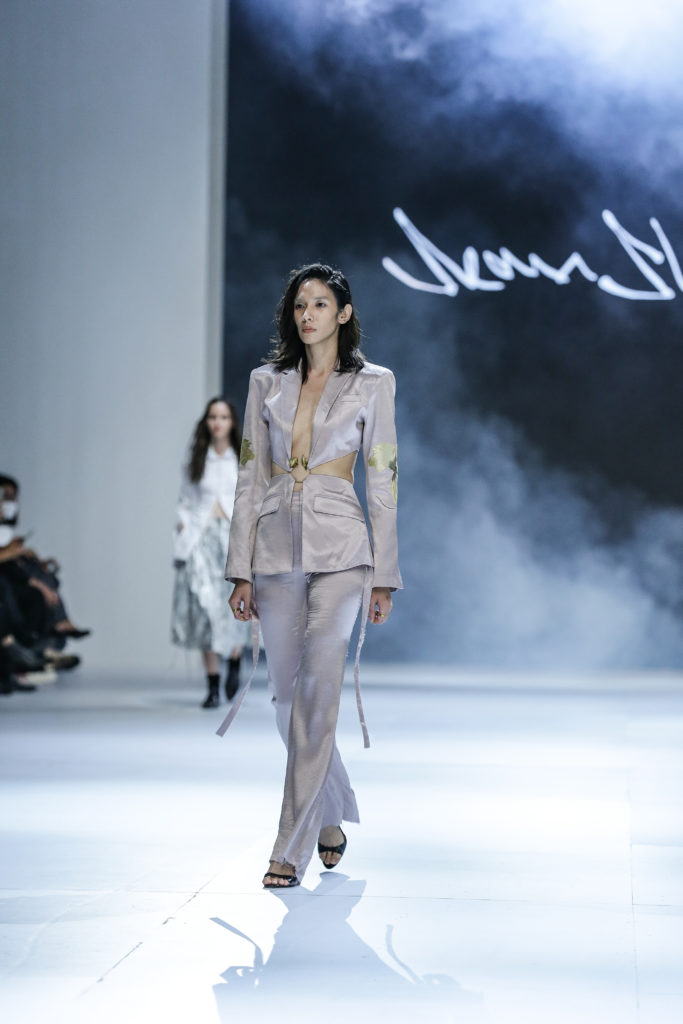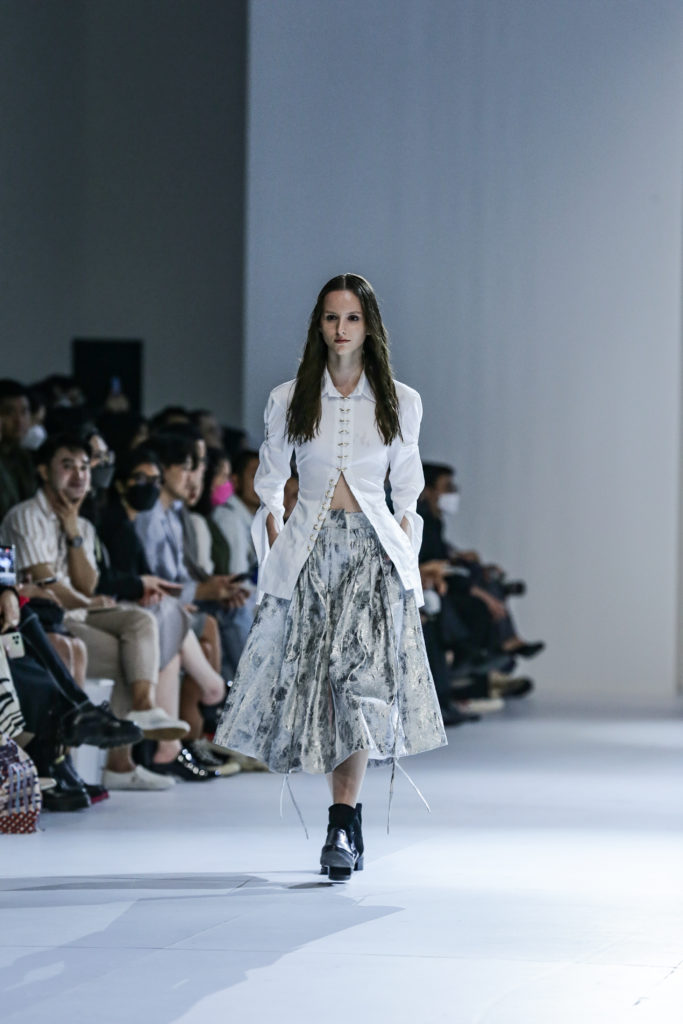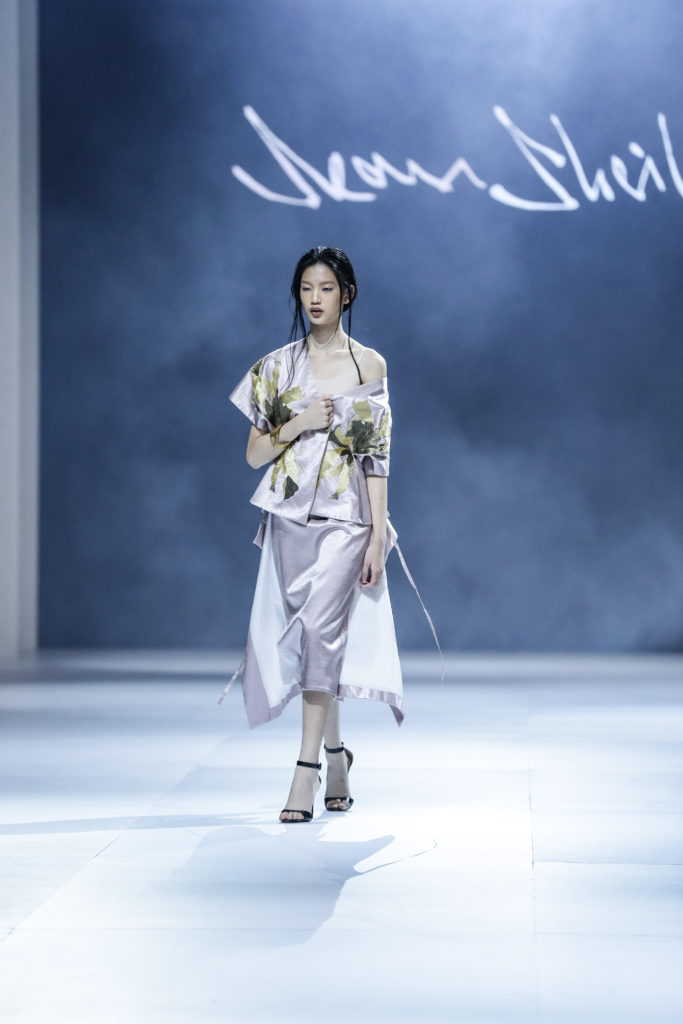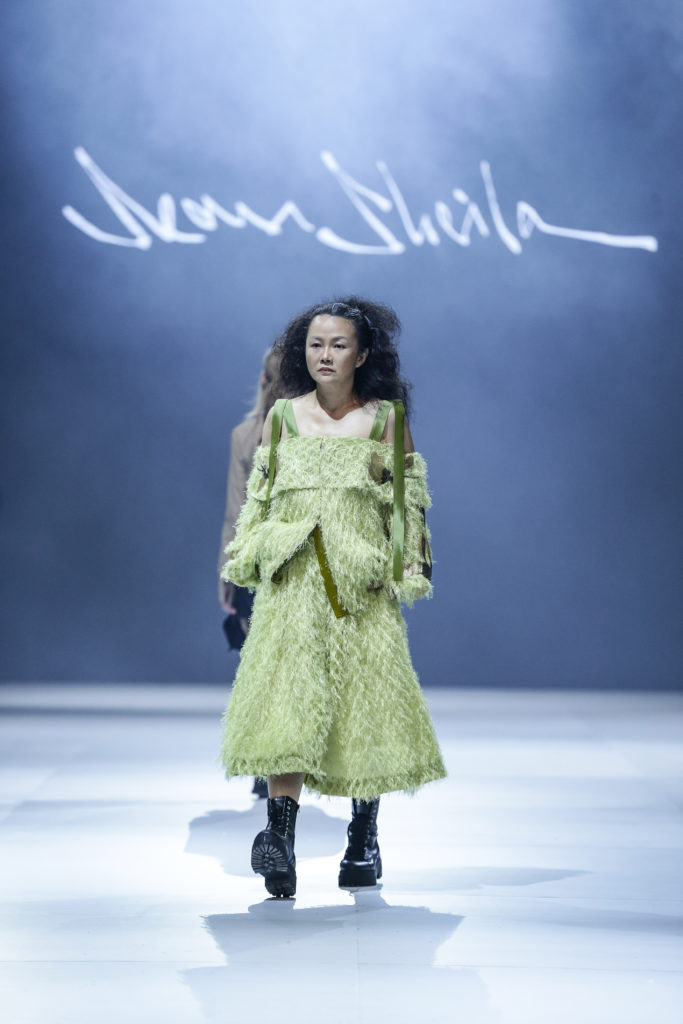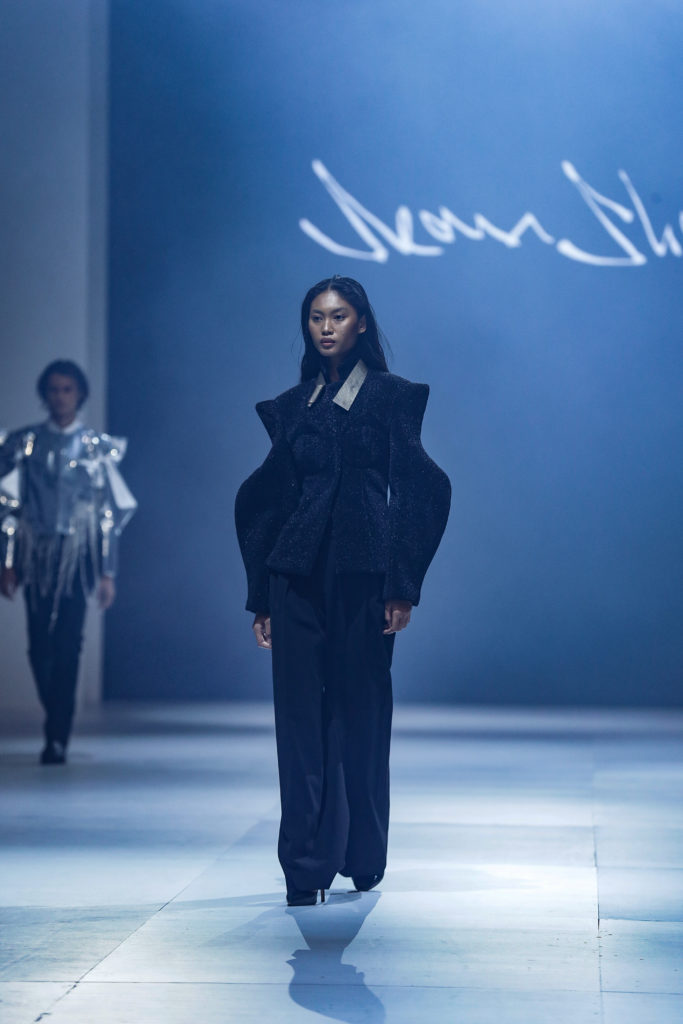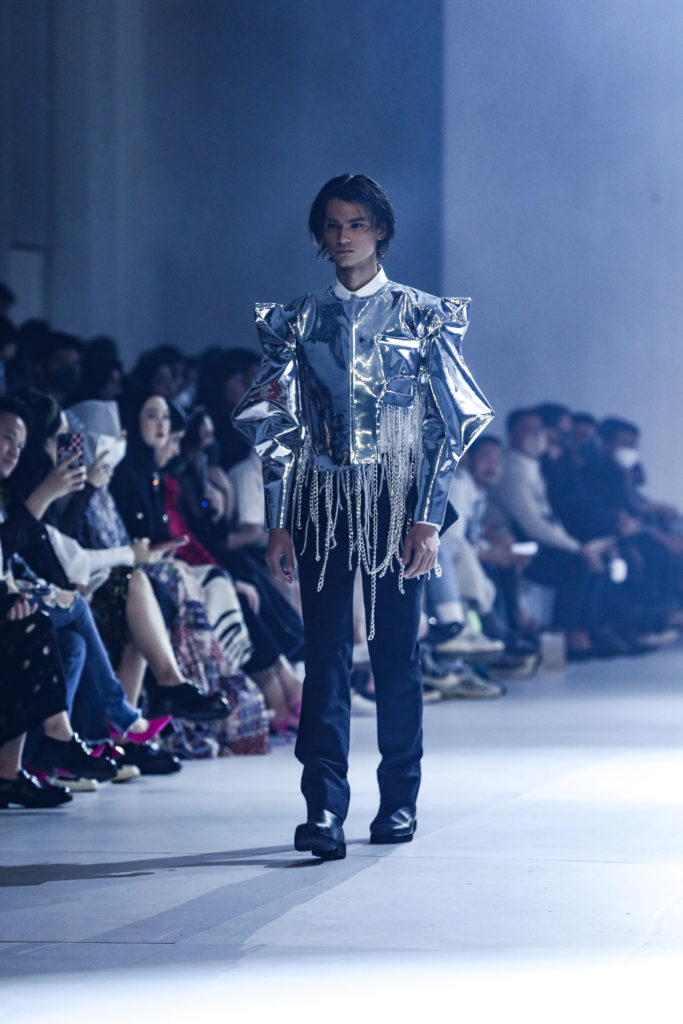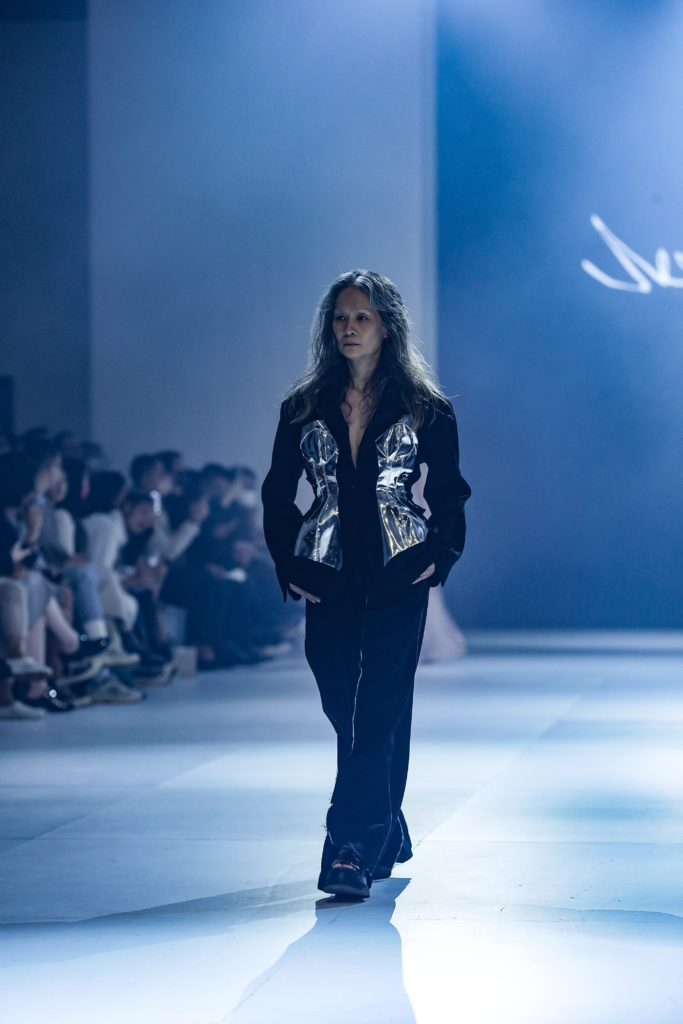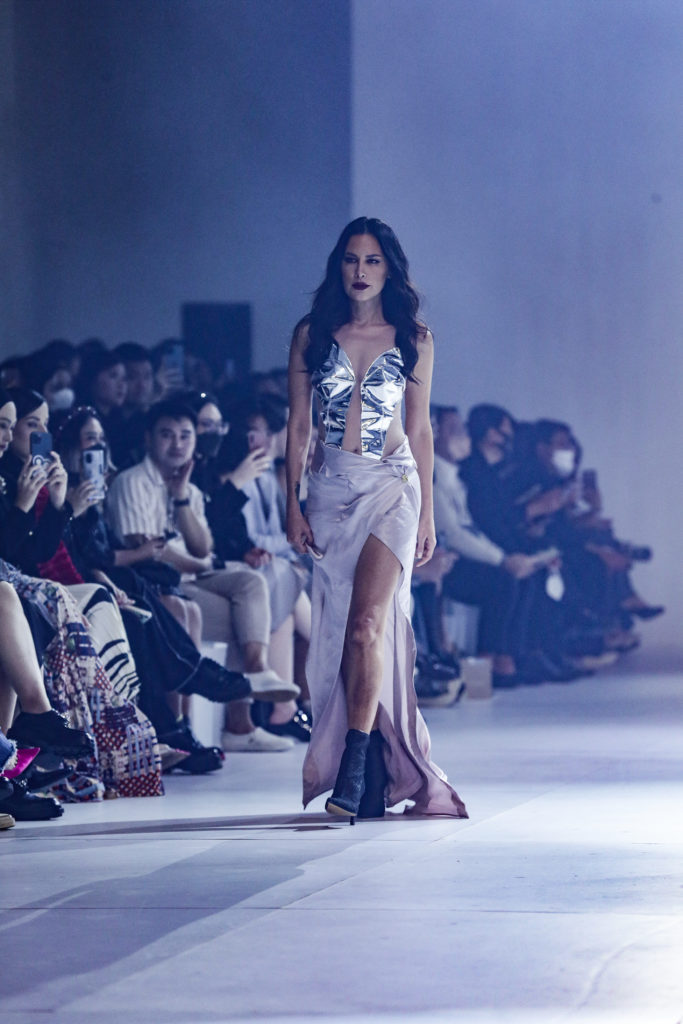 OCTOBER 29: Models walk the runway of Make Over DFK RTW presents 'Fashion Mutation' featuring Sean & Sheila during Jakarta Fashion Week 2023 in City Hall – Pondok Indah Mall 3, Jakarta.
With the quality of craftsmanship and refined designs these brands introduced in their luxe ready-to-wear collections, they set a tone for what is next in fashion. As Indonesian designers continue to take big steps forward on both the local and international stages, we cannot wait to see more of their advancement in the industry.

Want to read more about Jakarta Fashion Week? Check out how Ngali, Kraton, and Friederich Herman successfully showcased their latest creations at the event.