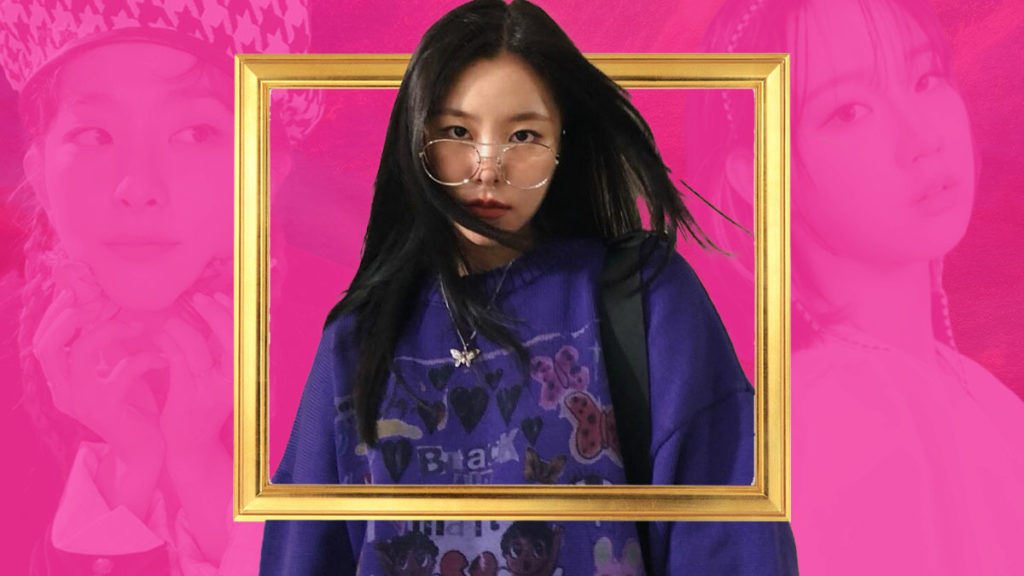 K-pop artists are known for their talent and craft in the performance arts. Beyond dancing and singing, however, some K-pop idols delve into the visual arts. Some women K-pop artists who explore art in a more two-dimensional sense include Red Velvet's Seulgi, MAMAMOO's Whee In, and Weeekly's Jiyoon.
Red Velvet: Seulgi – Portrait Studies
Seulgi is known as the main dancer and lead vocalist of Red Velvet with amazing stage presence and eye-catching charisma. She also has talent for the visual arts. In September of 2020, she posted her finished painting of the iconic movie poster of Her. The painting was vibrant and full of life, and the subject's blue eyes caught the viewer's attention.
In the summer of 2021, Seulgi posted three sketches as a gift to Reveluvs. The sketches emphasized blushed cheeks and captured the personality and charisma of each person. The last sketch in the carousel was based on the movie A Clockwork Orange, a striking crime film.
Her interest in the visual arts extends outside of creating her own work. In November of 2020, Seulgi released translations of the books series Art Gallery By My Side. These books contained sets of artwork and commentary by the author, Shana Gozansky. Seulgi translated the books into Korean and added her thoughts about the art pieces.
Some of her other work:
MAMAMOO: Whee In – Vivid Movement
A member of the iconic group MAMAMOO and also a talented solo artist, Whee In is known for her beautiful vocals and effortless dance skills. She also contributed her painting skills to her solo albums and her fellow MAMAMOO member Hwa Sa's TWIT release.
magnolia, Whee In's debut as a solo artist, featured her staring at the viewer in front of a paint-splattered purple background. This background was painted by Whee In herself. The soft purple compliments the chill vibe of the song, "Easy," on the album. For her second album, Redd, she painted the album cover as well. The red paint contrasts starkly with the white background and matches the name of the album.
Outside of her work, Whee In also drew for Hwa Sa's TWIT photobook. She painted an interpretation of the twit that is the subject of the song.
Weeekly: Shin Jiyoon – Playful Stories
Lead vocalist of girl group Weeekly, Shin Jiyoon has wowed fans with her drawing skills. To celebrate Weeekly's first anniversary, she drew a webcomics strip. The pastel colors and cute depictions of her fellow members showcased Jiyoon's artistic abilities.
She also posted a whimsical self-portrait of herself drawing. Titled Imagination, Jiyoon is depicted sitting in a living room with a sketchbook. She was surrounded by adorable creatures and hearts that represented the world in her imagination. The blend of fantasy and reality demonstrates the process of creating art.
Through visual arts, these artists are able to showcase their creativity through a different medium than their usual idol performances. Like the thump of the bassline in a song, or the footwork of a choreography, each stroke of a paint brush and glide of a pencil is a larger part of an artistic story.
Want more? Read our full issue here!